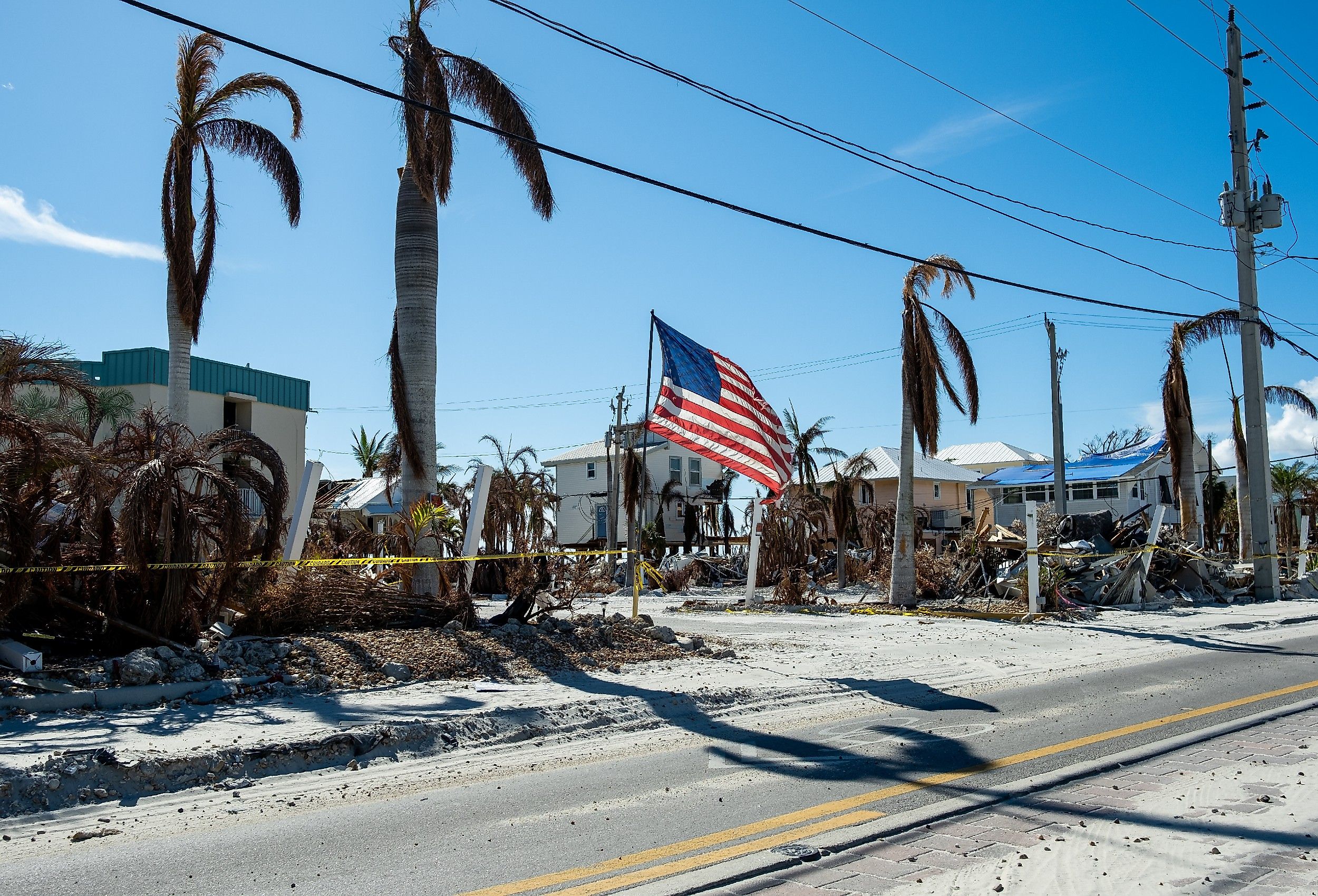 Which Countries Have The Most Natural Disasters?
Mother nature is just as horrifying and dangerous as it is beautiful; from tsunamis to earthquakes and wildfires, there is almost no limit on how aggressive nature can be. While countries can do their best to protect and help citizens recover, governments and societies are often left helpless when nature strikes. Although natural disasters can occur anywhere in the world, these countries have witnessed the most natural disasters in 2022, according to Stastia's research department.
Countries With the Most Natural Disasters
1. The United States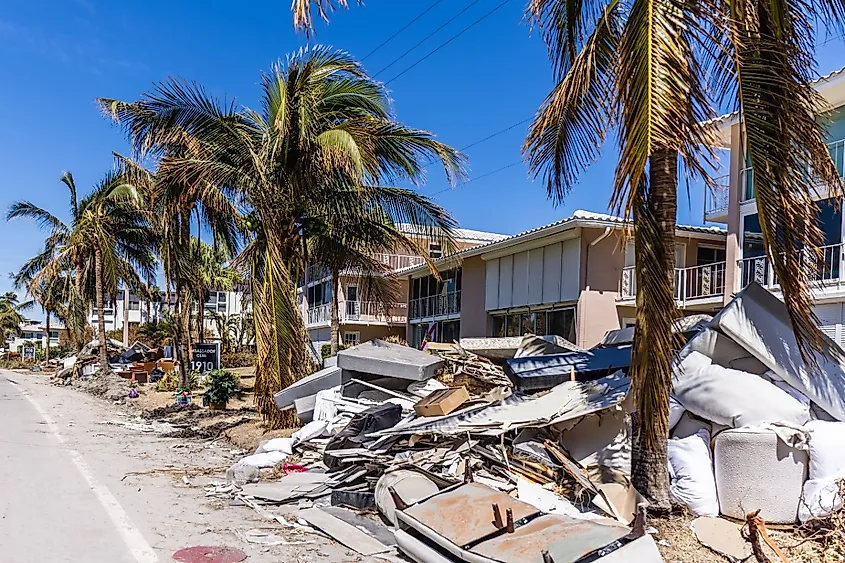 America recorded the highest number of natural disasters in 2022, with 26 natural disasters, beating Indonesia to first place. Natural disasters in the United States include increased wildfires that have continued to spiral upward since the 1980s. According to Forbes Magazine's report, tropical storms and heatwaves were among the most deadly natural disasters, resulting in live losses of over 136 drought deaths and 87 from winter storms. On the financial side, however, Hurricane Ian was the most expensive natural disaster in 2022, costing over $112.9 billion in compensation and recoveries. Eco-rich states like California and Texas tend to experience the largest wildfires, while coastal states like Florida are affected by seasonal Atlantic storms.
2. Indonesia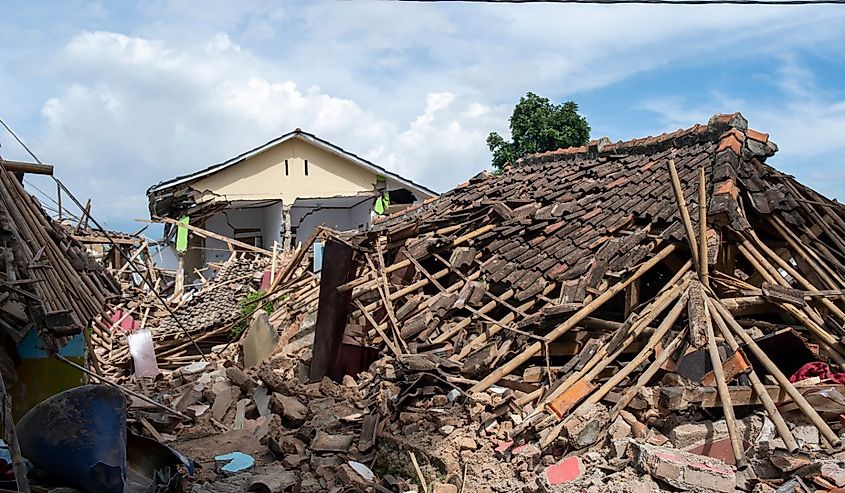 The Asian country of Indonesia sits near the Pacific Ring of Fire and has witnessed 20 natural disasters in the past year. Despite the country's strict measures and systems against natural disasters, its geographical location and weak infrastructure in some regions make it one of the most vulnerable countries on this list. Some of Indonesia's most notable natural disasters in 2022 include the November earthquake that hit the mountainous Cianjur region on the west coast of Indonesia's Java with a magnitude of 5.6 Richters. Government organizations have developed many disaster prevention systems over the years. Still, the locals have built social resilience structures to avoid disasters and minimize their impacts.
3. Colombia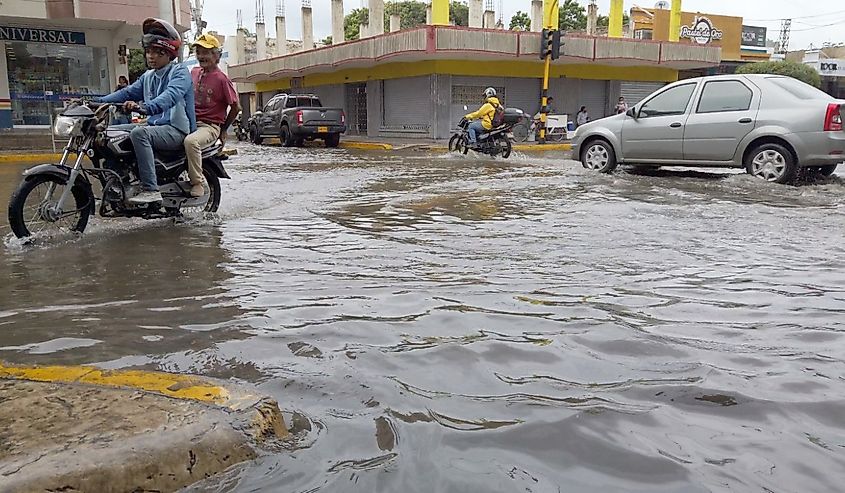 Colombia is among the only three South American countries that rank high among countries with the most natural disasters, with 14 in 2022. It is known to have many earthquakes for its geographical location. Natural hazards cause hundreds of deaths yearly in Colombia due to the collision of the South American Plate and the Nazca Plate. Colombia's most recurring natural disasters include earthquakes, hurricanes, and tropical storms. Colombia is also home to 15 active volcanoes, with the last eruption in 1985. Colombia's heavy rain season is a significant contributor to annual natural disasters.
4. China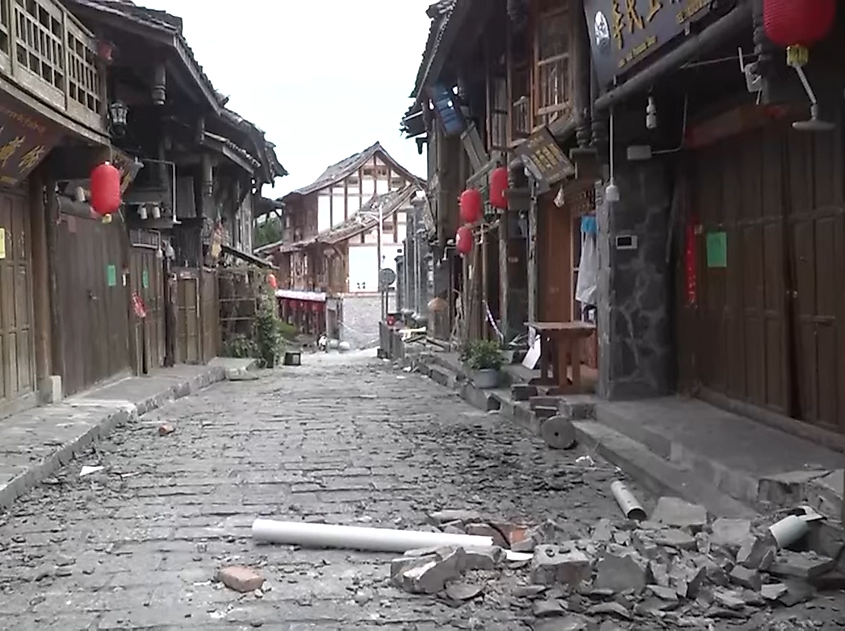 One of the world's wealthiest and most developed countries, China is highly prone to natural disasters because of its positioning where the Eurasian, Pacific, and Indian Ocean plates meet. Earthquakes and landslides are China's main natural hazards. Climate change, urbanization, and rapid economic development are crucial elements that influence natural disasters in the country. Despite landslides and earthquakes being some of the most prominent disasters in the area, China has a range of 12 total natural disasters in 2022, which ties its ranking with the Philippines and Brazil, which also experienced the same disaster count. The most notable 2022 disasters in China are the Luding earthquake and the Qinghai earthquake, which struck with a magnitude of 6.6.
5. Brazil
Brazil is notorious for its severe flooding, and despite the blame being placed on the lack of urban planning, the country still regularly endures extreme weather conditions. According to the 2022 Statista report, Brazil had 12 total natural disasters in 2022. The rainy season from November to March is particularly intense. The devastating rainfall in Petrópolis, Rio de Janeiro, Brazil, on 15 February 2022 caused mudslides and flooding that ravaged parts of the city. The disaster claimed the lives of at least 231 individuals.
6. Philippines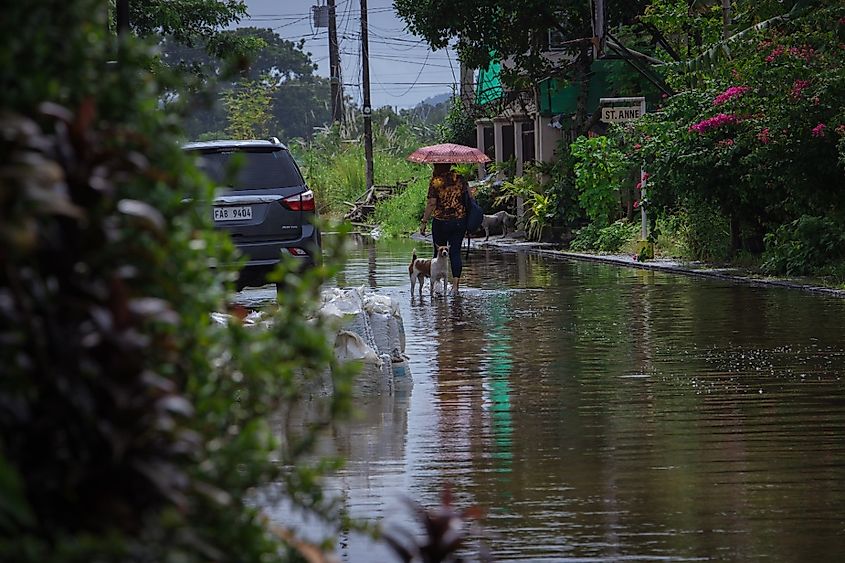 The Philippines ranks high among countries with the most natural disasters for its coastal homes, underdevelopment, and position near the volcanic ring of fire. It is home to some of the warmest waters in the world, increasing the likelihood of typhoons and hurricane formations. The country has an extensive history of natural disasters, from earthquakes to hurricanes and cyclones. Some of the Philippines' worst natural disasters in 2022 include Tropical Storm Agaton and Super Typhoon Karding, which resulted in landslides in Leyte, and Typhoon Paeng/Nalgae, which caused flooding in Maguindanao. The country experienced 12 natural disasters in 2022, tying its ranking with the previous two countries, Brazil and China.
7. Venezuela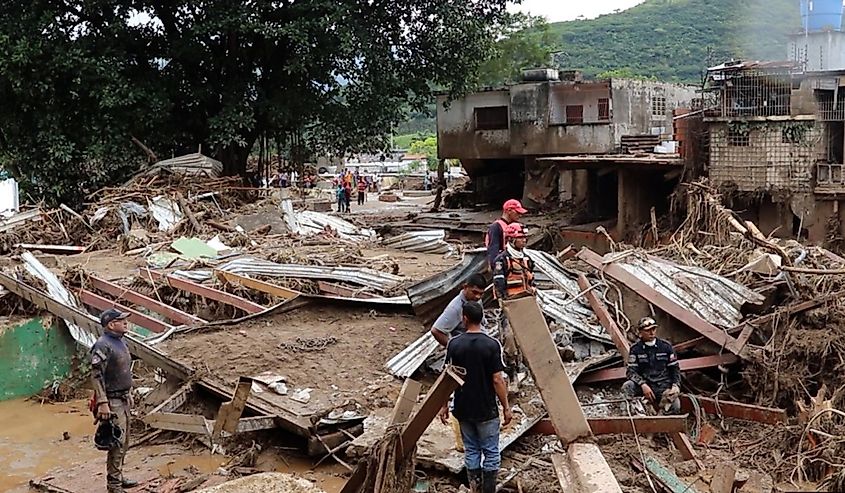 Located along the northern coast of South America, Venezuela has witnessed a relentless dance with nature's fury throughout 2022. Venezuela stands out as one of the most seismically active countries in South America due to the presence of the Boconó Fault, which traverses the Mérida Andes in the northwest region. The rainy season affects low-lying regions, including the Llanos and certain valleys in the Andes, particularly Merida State, making them prone to flooding. In 2022, Venezuela experienced a total of 8 natural disasters. According to Statistia's Death Toll Report, over 140 lives were lost in the aftermath of the natural disasters of 2022.
8. Afghanistan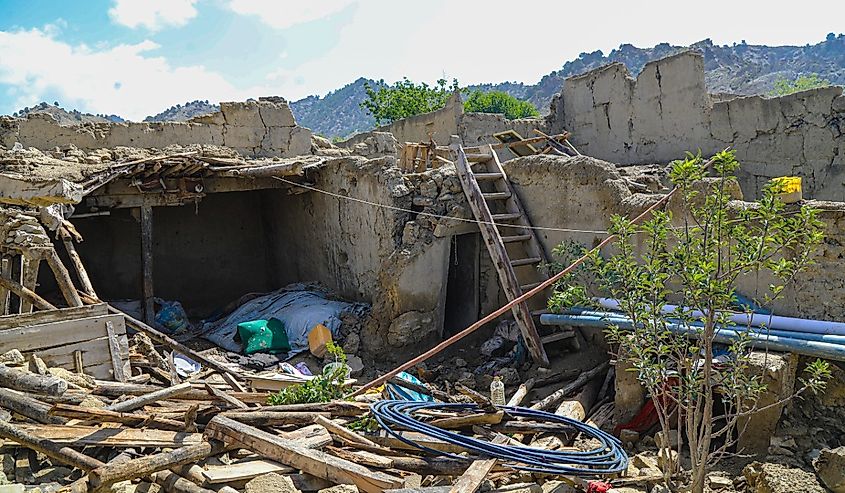 Afghanistan, along with Vietnam, Thailand, and Venezuela, all experienced a total of 8 natural disasters in 2022. The country's mountainous setting, low socioeconomic development, and proximity to the Himalayan mountains make Afghanistan highly prone to regularly occurring natural disasters. According to the Relief Web report of Natural disasters in Afghanistan, the Flash Floods of August 2022 had the largest impact on eastern residents, affecting over 15,875 people, with over 5,600 houses destroyed or damaged.  
9. Thailand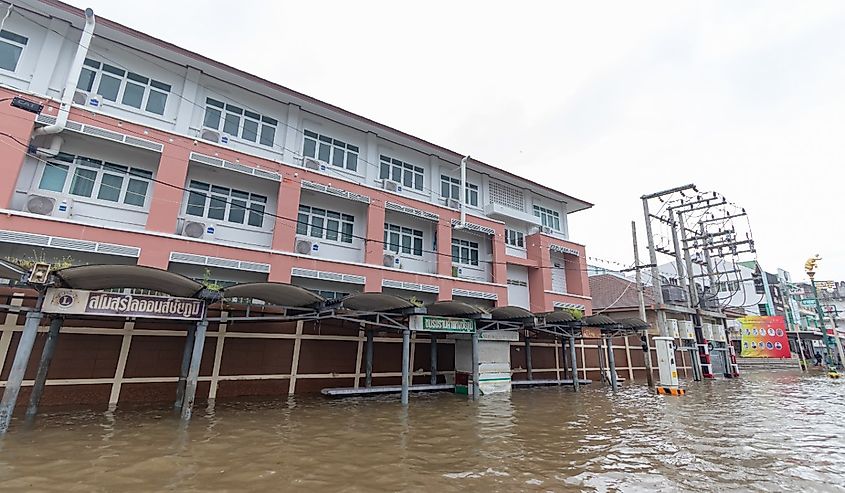 Thailand regularly encounters many natural disasters, including floods, droughts, floods, and tsunamis. The country incorporates an inclusive geographic setting encompassing everything from mountainous to island-based residential areas. Typhoon Noru, known in the Philippines as Super Typhoon Karding, was one of the most impactful natural disasters to hit Thailand, Vietnam, and the Philippines in 2022. According to the Department of Disaster Prevention and Mitigation (DDPM), 3,121 households in the southeast provinces of Phetchabun, Amnat Charoen, and Sisaket have been affected.
10. Vietnam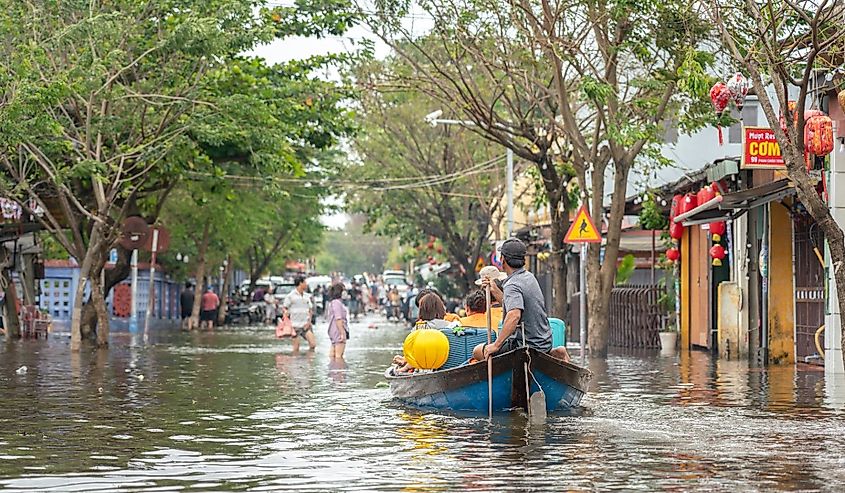 Vietnam's S-shaped long coastline on the Pacific Ocean makes its unique typography an easy target for typhoons, tropical storms, and floods. Its East coast, home to cities like Da-nang, witnessed severe floods and landslides in Oct 2022, affecting 109,217 households with 19 deaths and 110 injuries. Vietnam's Monsoon season stretches from May to September in many regions and accounts for a significant portion of reported flooding. Sharing certain natural disasters like Typhoon Noru with other countries on this list of Countries with the most natural disasters, Vietnam experienced eight natural disasters in 2022. 
Seven of the world's countries with the most natural disasters in 2022 are located in Asia, and three in South America, with the United States ranking at first spot. While 2022 has been a rough year on the planet, scientists expect the number of natural disasters to steadily increase due to population, pollution, and global warming.
10 Countries With the Most Natural Disasters
| Rank | Country | Number of Natural Disasters in 2022* |
| --- | --- | --- |
| 1 | United States | 26 |
| 2 | Indonesia | 20 |
| 3 | Colombia | 14 |
| 4 | China | 12 |
| 5 | Brazil | 12 |
| 6 | Philippines | 12 |
| 7 | Venezuela | 8 |
| 8 | Afghanistan | 8 |
| 9 | Thailand | 8 |
| 10 | Vietnam | 8 |
*Source: Statistica (Natural Disasters Worldwide by Country, 2022)