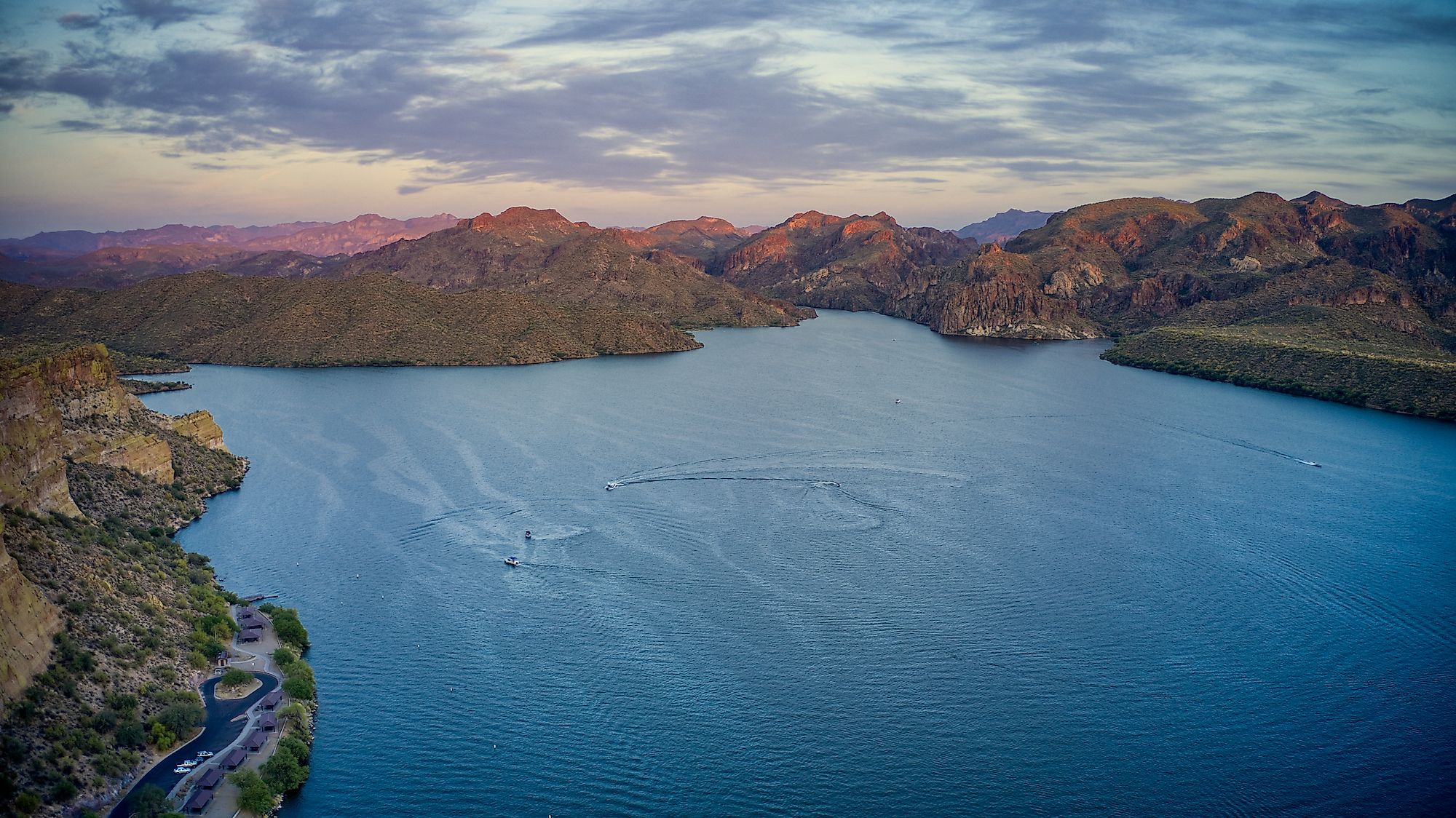 Saguaro Lake is a reservoir created by the damming of the Salt River by the Stewart Mountain Dam as a part of the Salt River Project. Completed in 1930, the Saguaro Lake was the last of the four reservoirs that have been formed by the damming of the Salt River. The scenic Saguaro Lake is situated about 24.14km from Fountain Hills within the large Tonto National Forest in the Maricopa County of the US State of Arizona. The lake is also located about midway between the abandoned town of Sunflower and the state capital city of Phoenix, just off the 438.80km long State Route 87 highway.
About the Lake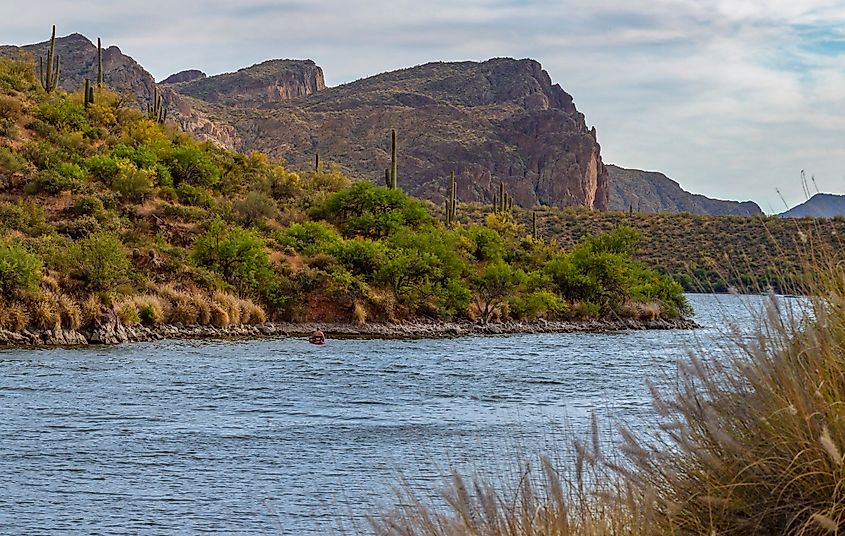 Located at an elevation of 459m, the Saguaro Lake covers an area of 5.11 sq. km and reaches an average depth of 27m. The lake is named after the majestic Saguaro cactus that are placed along the shores of the lake. The Saguaro Lake contains more than 35.4km of shoreline which includes the dramatic rocky cliffs, canyon walls, marshland, and desert shrublands. Some of the notable fish species that are found in the Saguaro Lake include bluegill, carp, crappie, channel catfish, rainbow trout, sunfish, smallmouth bass, largemouth bass, yellow bass, yellow perch, walleye, tilapia, etc. Many avian species including bald eagles, vultures, hawks, cactus wrens, woodpeckers, blue herons, cardinals, thrashers, etc have also been recorded here. Several wild animals like bighorn sheep, bobcats, deer, coyotes, mountain lions, etc are often observed along the shores of the lake and the slopes of the mountain. 
Recreation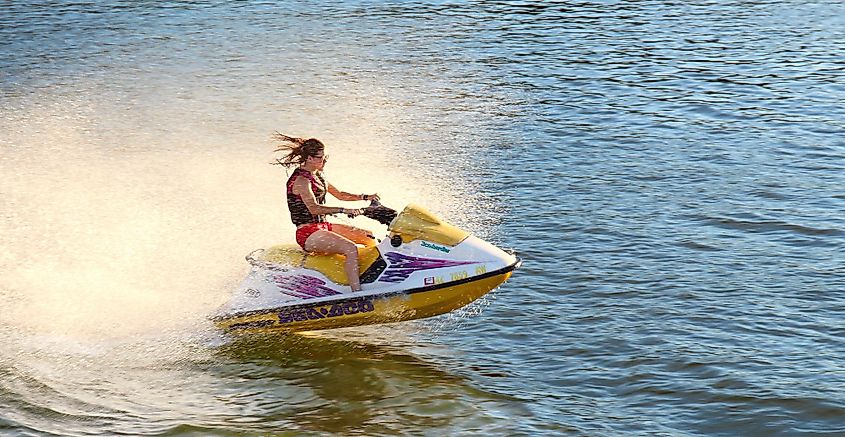 The Saguaro Lake provides an amazing setting for many outdoor recreational activities including camping, boating, sailing, jet-skiing, kayaking, fishing, and water-skiing. The Desert Belle Paddlewheel Riverboat offers visitors a pleasant and relaxing way to enjoy the natural beauty of Saguaro Lake. Interested hikers can also hike the Butcher Jones Trail through the scenic Sonoran Desert that surrounds the lake. The Saguaro Del Norte Recreation Area situated at the entrance of the lake includes the Saguaro Lake Marina that contains a boat concession, restaurants, picnic tables, restrooms, and boat ramps. Situated to the north of the Saguaro del Norte Recreation Area is the Butcher Jones Beach that also offers picnicking, swimming, and restroom facilities. The Saguaro Lake Ranch Resort located about 8.04km south of Saguaro Lake is one of the most scenic guest ranches.