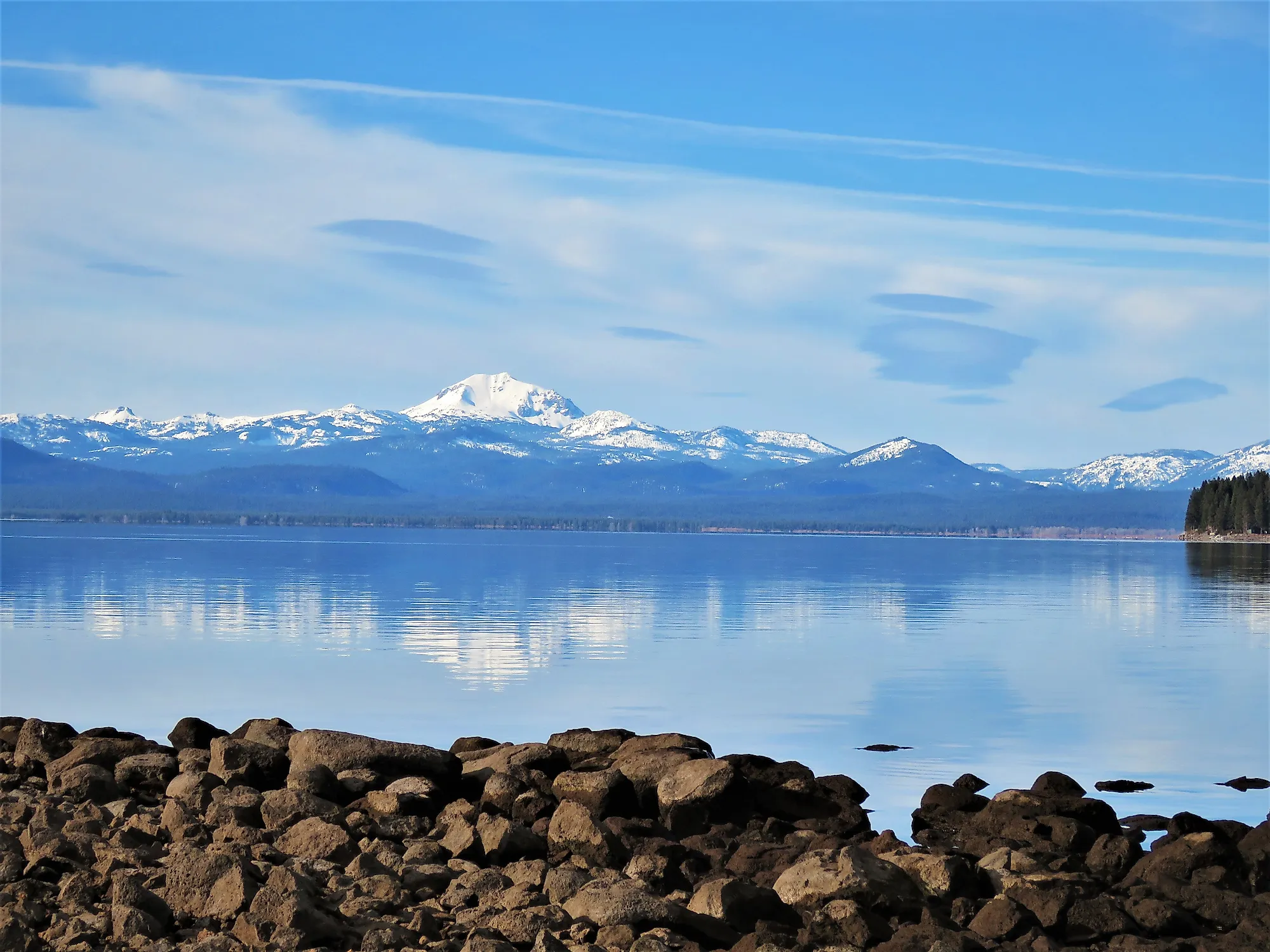 Lake Almanor is a river-, spring- and creek-fed reservoir positioned in the northern part of the US state of California, approximately 70 miles from the Nevada border. Lake Almanor was formed when Canyon Dam (originally Big Meadows Dam) was built on North Fork Feather River in 1914, flooding a Yamani Maidu village and parts of Prattville. The lake is named after dam project coordinator Guy C. Earl's daughters, Alice, Martha, and Elinore. The current Canyon Dam reaches 130 feet. With a surface area of 40 square miles and depths that reach almost one hundred feet, it is one of the largest lakes in California. Mountain Meadows Reservoir is just 3.5 miles directly to the east. Lassen Volcanic Park is approximately 30 miles to the northwest. Chester (population of approximately 2,100) is the largest settlement immediately adjacent to the lake. A number of smaller communities and resort communities also dot the lakeshore.
Geography Of Lake Almanor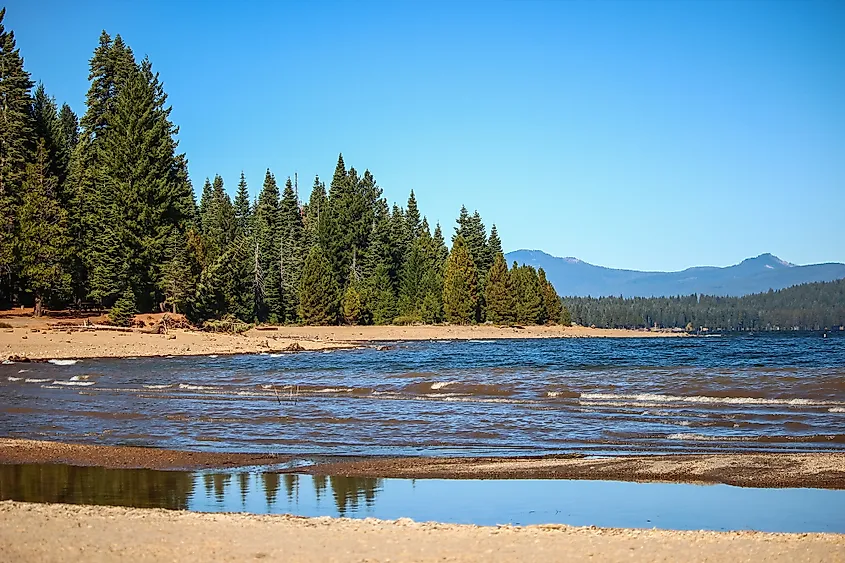 Lake Almanor is approximately 13 miles in length and 6 miles wide. It has a maximum depth of 92 feet and an average depth of 52 feet. It sits at an altitude of 4,495 feet in a location where the Nevada and Cascade mountain ranges meet. The lake's drainage basin covers an area of 503 square miles. The north fork of Feather River provides the main inflow source for Lake Almanor, with inflow also coming from Hamilton Branch, Benner, and Last Chance creeks. Lake Almanor Peninsula nearly bisects the lake from the northeastern shore. Canyon Dam is situated at the southernmost point of the lake.
Marine Life In Lake Almanor
The northern shores of Lake Almanor are covered by grassy meadows, mixed conifer forest, chaparral, and wetlands that provide breeding grounds for migratory birds, including Canada geese, grebes, herons, bald eagles, and osprey. Insect hatches occur on the lake in June and July, attracting fish and, as a result, fishers. Some fish found in Lake Almanor are rainbow trout, brown trout, crappie, king salmon, and smallmouth bass. Beavers, otters, and muskrats also call the lake home. Invasive plant species such as cheatgrass, yellow star-thistle, and Himalayan blackberry occur around the lake's periphery.
Economic Significance Of Lake Almanor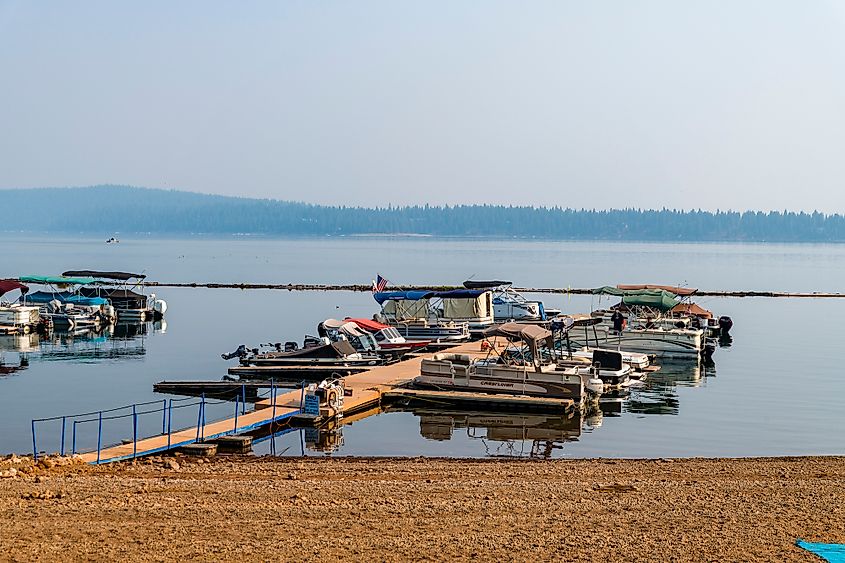 The Lake Almanor region is a popular recreation area with various water activities, including sailing, boating, wakeboarding, tubing, jet-skiing, kayaking, and fishing. In summer, water temperatures that can reach 75°F make it ideal for swimming. Campgrounds, picnic sites, golf, marinas, and several resorts are found along the lake's shores. The 9.6-mile Lake Almanor Recreation Trail, on the lake's western shore, provides biking and walking. The area is considered a gateway to Lassen Volcanic