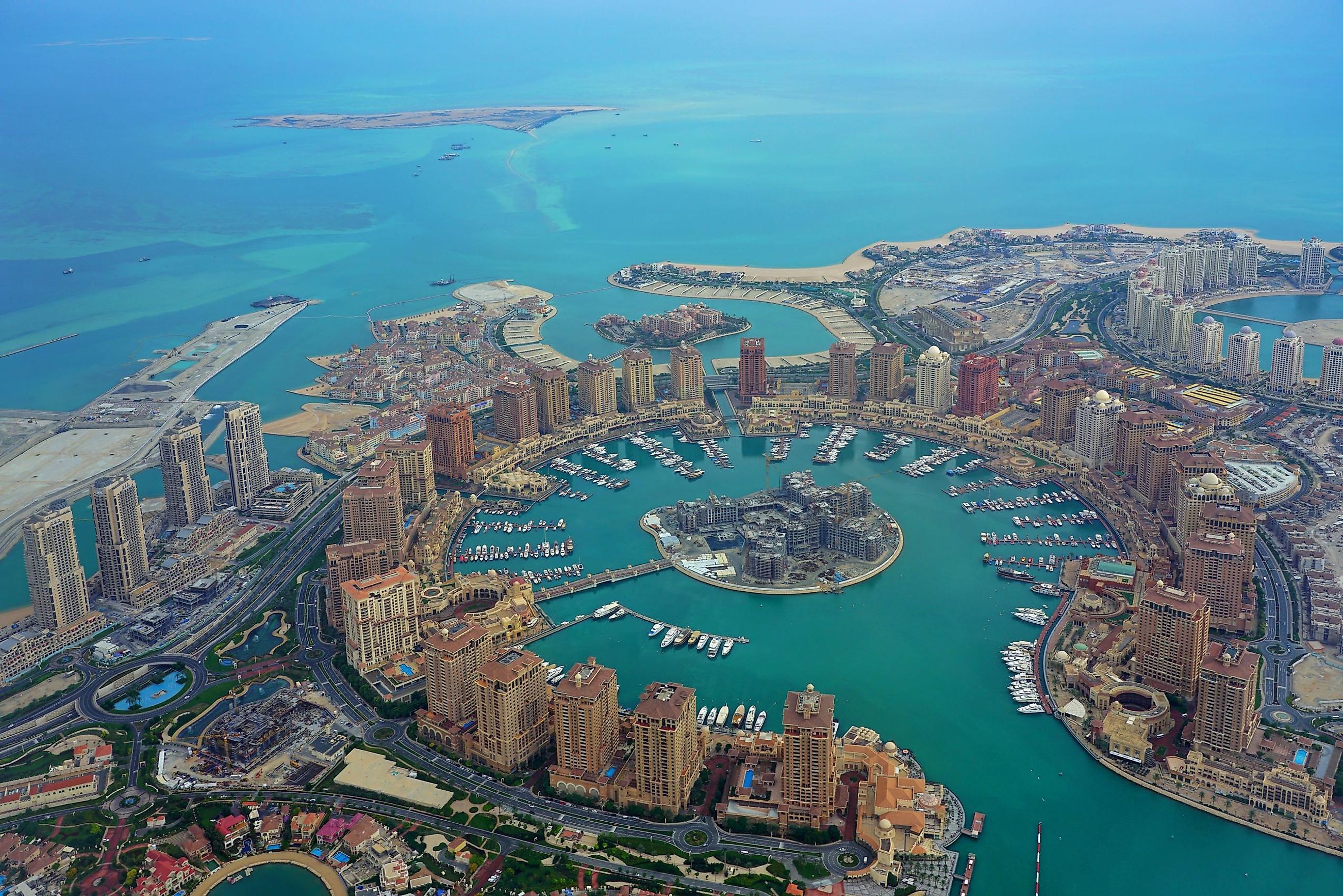 The Pearl: The Stunning Man-Made Island of Qatar
The Pearl-Qatar is a high-end man-made island in Doha, Qatar. It covers four million square metres (or 1.5 square miles) of reclaimed land and is home to approximately 33,000 residents, hosting up to fifteen million visitors annually.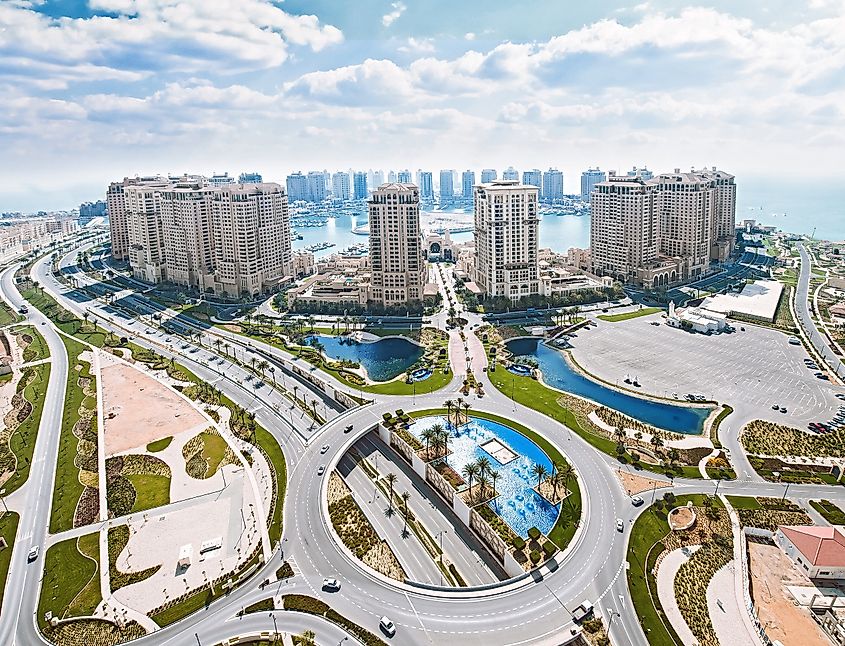 The Pearl-Qatar is home to exquisitely beautiful coastline, walkable, luxury retail outlets, exclusive car dealerships, yacht marinas, and five star restaurants. Travelers will be delighted by opulent hotels and real estate investors will not be disappointed because extravagant townehouses and apartments are as abundant as the breathtaking views.
History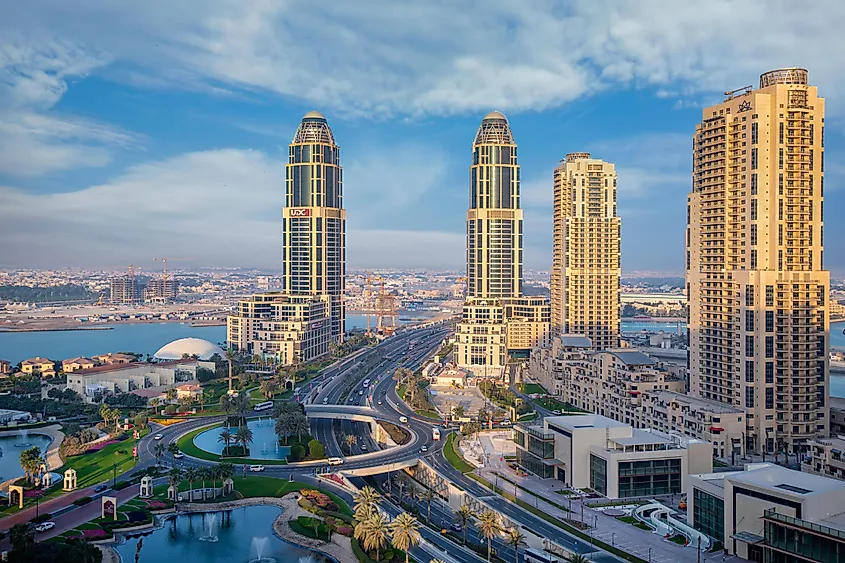 Located in the Ad-Dawhah region of Qatar, The Pearl-Qatar was the first development therein to be made available for purchase by foreign nationals. The project was first revealed in 2004 and at the time, it was estimated that it would cost $2.5 billion. More recent estimates have come in closer to $15 billions upon completion.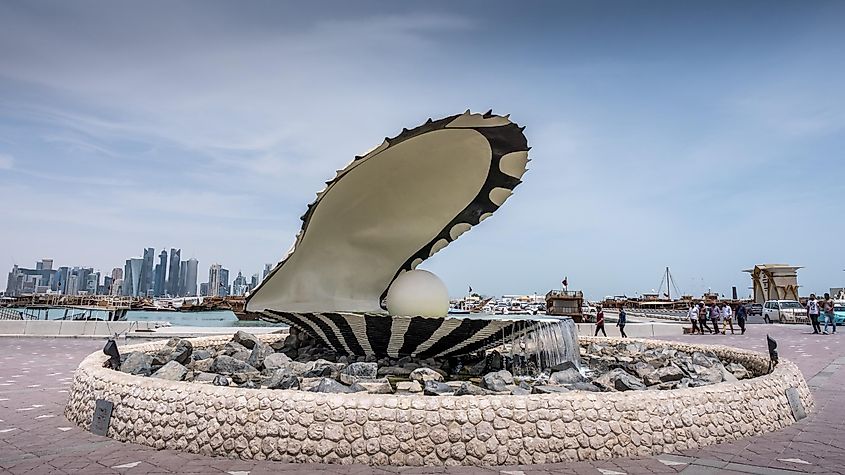 The name "The Pearl" was chosen for the island because Qatar used to be a major player in the pearl trade, prior to petroleum taking over as its primary industry. The island chain was constructed to resemble a strand of pearls to honor the country's pearling history. 
United Development Company is the developer who first undertook this ambitious project and was the first ever international real estate development company in Qatar. The Pearl-Qatar was the first project to allow international freehold purchase. 
Districts
The Pearl-Qatar is divided into ten architecturally distinct districts, each designed with inspiration from Mediterranean and/or European architecture and culture. 
Abraj Quartier has the two tallest towers on The Pearl. Each is forty two storeys high. The Abraj Quartier is primarily populated with luxury commercial office space and fine dining. 
Costa Malaz is a beach-inspired paradise with luxury villas either on or near the waterfront.
Floresta Gardens is modeled after the Roman Colosseum. It features a central piazza, surrounded by townhouses and apartments, a community center, and high-end gym.
Giardino Village is a gated community, filled with elegant villas.
Isola Dano is the most exclusive neighborhood of all of Pearl-Qatar's districts and is home to its most luxurious homes.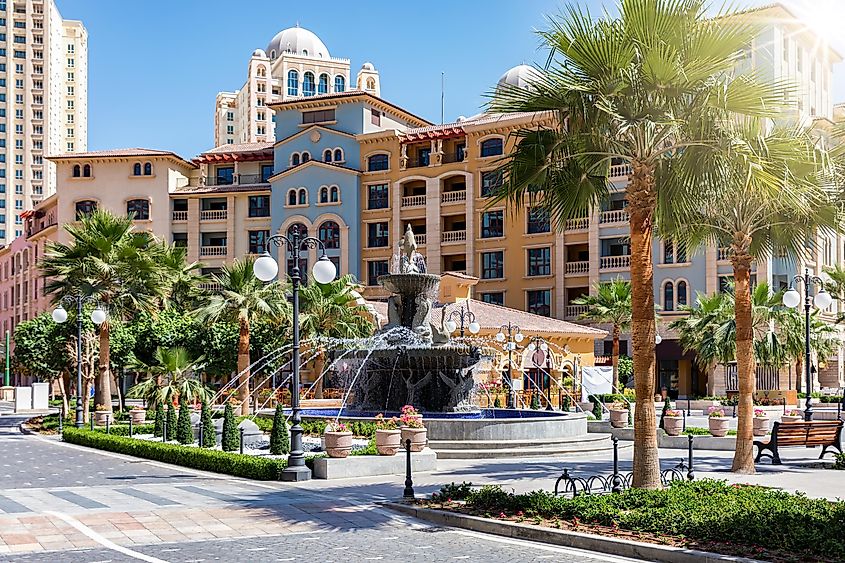 Medina Céntrale is The Pearl-Qatar's main shopping district and boasts impressive retail space, a cinema, and numerous restaurants.
Perlica Gardens is a gated garden community with townhomes, villas, and a saltwater lake.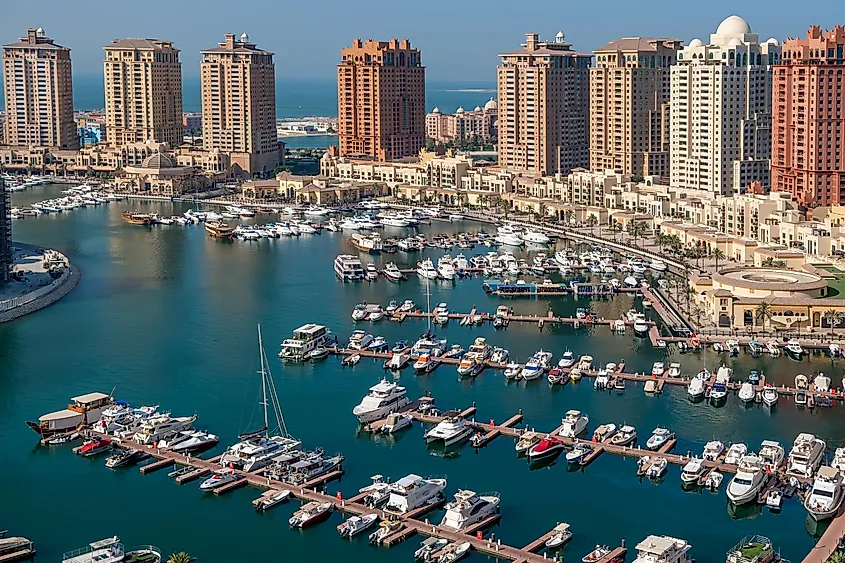 Porto Arabia is home to The Pearl's main harbor, as well as an open-area market with numerous shops and restaurants, called La Croissette.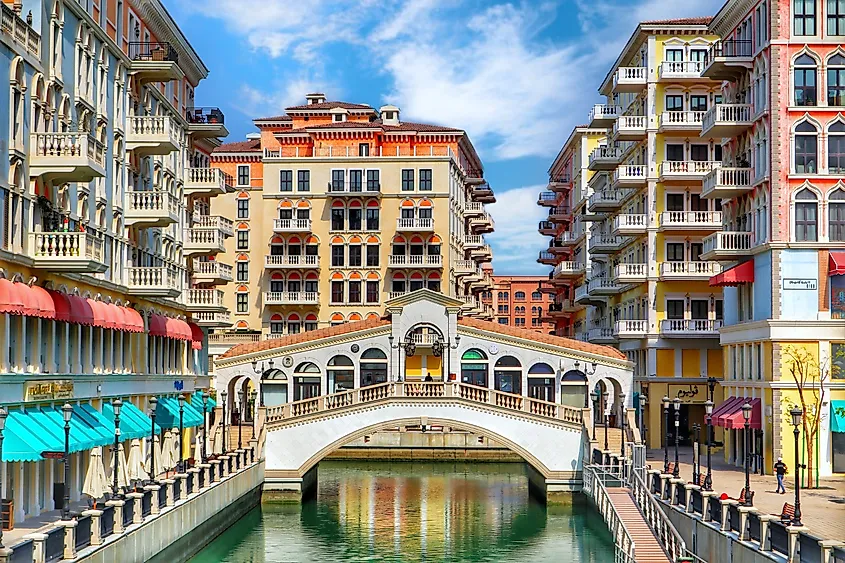 Qanat Quartier has a layout that is based around Venice, Italy, and is famous for its boutique shopping and waterfront lifestyle.
Viva Bahriya is also a waterfront neighborhood, and this one is Moroccan themed with condominiums, apartments, and white-sand beaches. 
Economy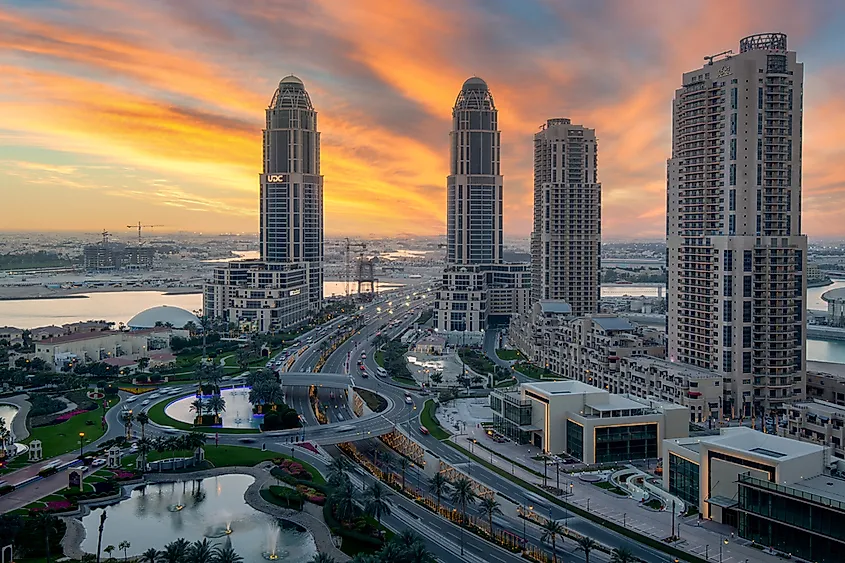 The Pearl-Qatar features high-end yacht marinas, boutiques and shops, restaurants, hotels, and apartment complexes/townhomes. The construction and development of the island affords luxury retail and real estate as dominant contributors to the local economy. One of the main purposes in the original creation of The Pearl-Qatar was to diversify Qatar's primarily resource-dependent economy to be a player in the luxury travel and real estate markets.
At present, Qatar's main industry is still oil and gas, but tourism dollars brought in by this lush island are estimated to tip the economic scales in favor of travel and property sales by as much as 20%.
Additionally 2010 saw the world's largest district cooling plant was open on The Pearl-Qatar, which also contributes to the local economy (in addition to distributing methods of cooling to its many homes and businesses).
There are so many innovative aspects to the creation of the artificial island of The Pearl-Qatar. Allowing international land ownership was unprecedented. The mixed-use between residential and commercial real estate has been award-winning. For the luxury-seeking tourist or high-end home purchaser, this man-made island is not to be missed.