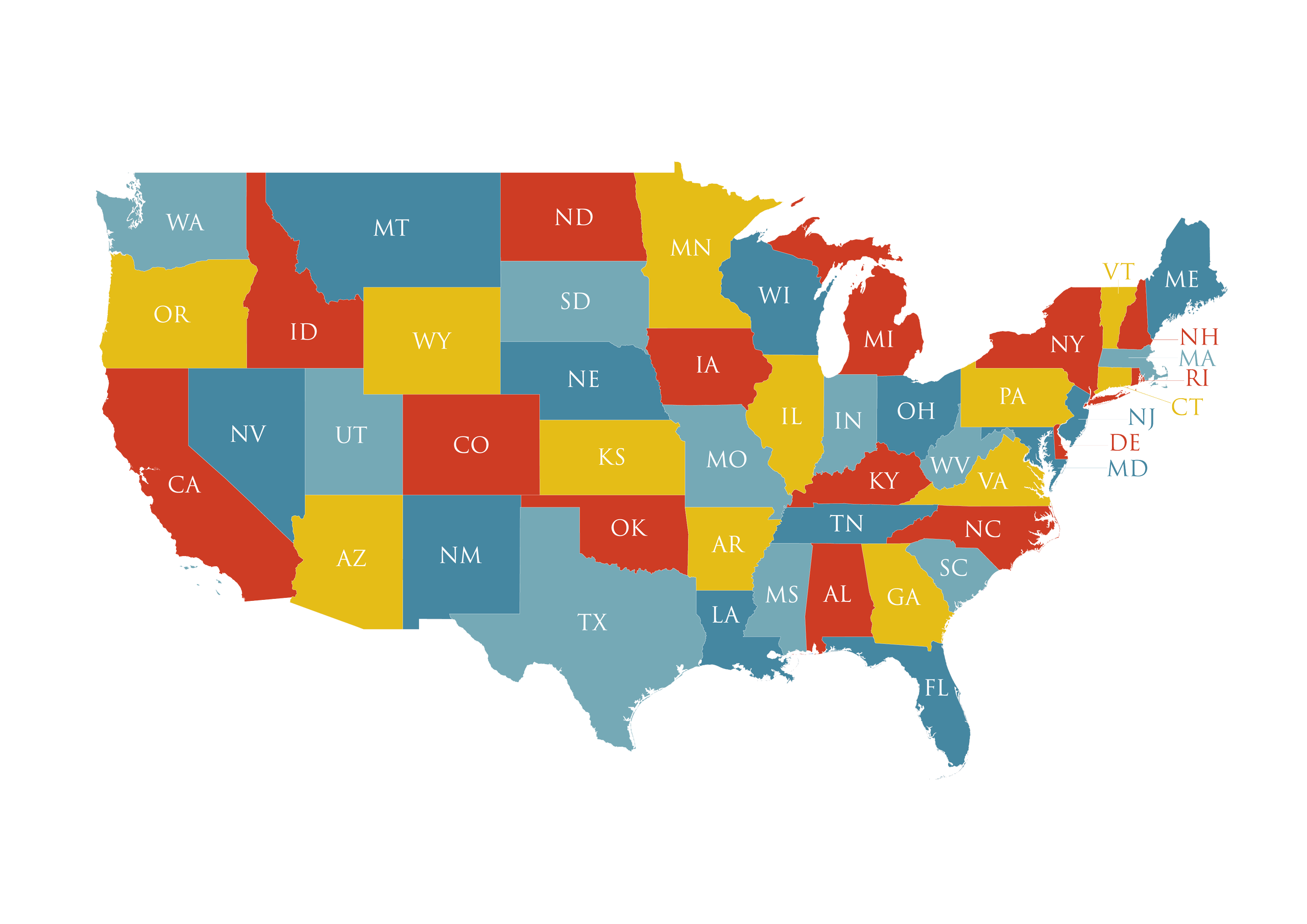 USA States (Two-Letter Abbreviations)
Whether you are a US citizen, visiting the country, or receiving some mails from there, you may have come across two-letter abbreviations like TX, AZ, TN, OH, and so much more. The abbreviations or codes can be confusing, particularly if you do not know the place they represent. According to the US systems and tradition, all the states or territories are represented by abbreviations and codes for different purposes, including data processing and postal addresses. These codes and abbreviations have been used since the early 19th century. Besides mailing, they are also used when the locals are introducing themselves to strangers.
Origin Of The Postal Codes
Although the history of the US postal service (USPS) is long and complicated, the USPS codes (two-letter abbreviations) are more recent and came when ZIP Codes were already in use. By 1831, the USPS had accepted the use of popular abbreviations by people who intended to send their mails. Thus, the Post Office Department came up with the Table of Post Offices in the US containing acceptable abbreviations for use on letters. However, they encouraged the people to write full names to avoid confusion. 
In July 1963, the US Post Office Department introduced the Zonal Improvement Plan (ZIP) code comprising five digits, a hyphen, and four other digits for the specific location. However, since most mail addressing equipment allowed only 23 characters, the state names needed to be shortened to make room for the ZIP Code. Although an initial list of abbreviations for the state names was provided in June 1963, some abbreviations had more than two letters which were still long.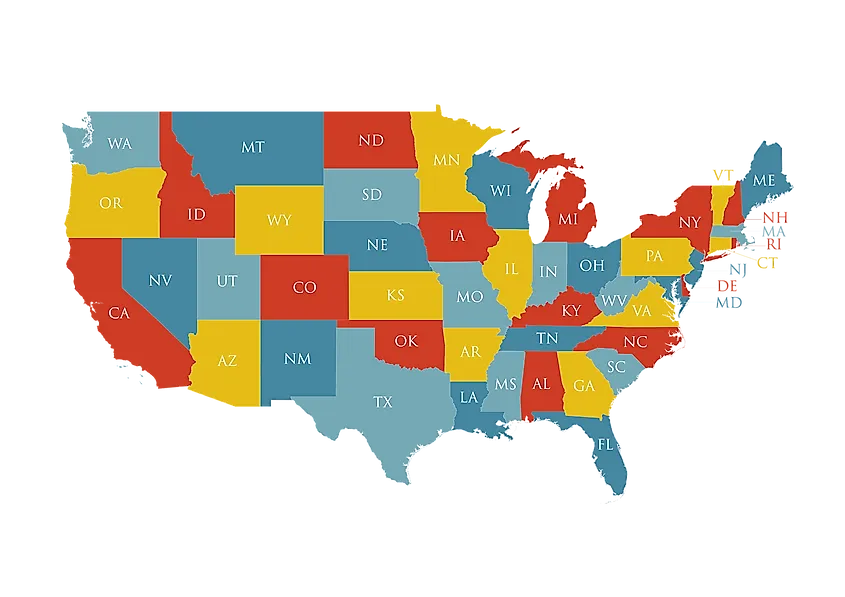 Current Postal Codes
The Post Office Department settled on the current list of abbreviations in October 1963 by issuing Publication 59. Initially, the codes were optional tags and only became a standard for use when sending mails over time. Since 1963, only Nebraska's code has been changed (from NB to NE) to avoid confusion with Canada's New Brunswick.
These postal codes are slightly complicated because they do not follow a uniform pattern. For instance, some states use the first two letters on their names as the abbreviation, while others use the first and last letters. Still, others use the first and any other letter apart from the last letter. The complexity results from several states having the same letters at the beginning of their names. For instance, Alabama (AL) and Alaska (AK) or Arizona (AZ) and Arkansas (AR) have similar letters at the beginning of their names. 
| US State | Abbreviation |
| --- | --- |
| Alabama | AL |
| Alaska | AK |
| Arizona | AZ |
| Arkansas | AR |
| California | CA |
| Colorado | CO |
| Connecticut | CT |
| Delaware | DE |
| Florida | FL |
| Georgia | GA |
| Hawaii | HI |
| Idaho | ID |
| Illinois | IL |
| Indiana | IN |
| Iowa | IA |
| Kansas | KS |
| Kentucky | KY |
| Louisiana | LA |
| Maine | ME |
| Maryland | MD |
| Massachusetts | MA |
| Michigan | MI |
| Minnesota | MN |
| Mississippi | MS |
| Missouri | MO |
| Montana | MT |
| Nebraska | NE |
| Nevada | NV |
| New Hampshire | NH |
| New Jersey | NJ |
| New Mexico | NM |
| New York | NY |
| North Carolina | NC |
| North Dakota | ND |
| Ohio | OH |
| Oklahoma | OK |
| Oregon | OR |
| Pennsylvania | PA |
| Rhode Island | RI |
| South Carolina | SC |
| South Dakota | SD |
| Tennessee | TN |
| Texas | TX |
| Utah | UT |
| Vermont | VT |
| Virginia | VA |
| Washington | WA |
| West Virginia | WV |
| Wisconsin | WI |
| Wyoming | WY |