Located in the US State of Vermont, Warren Falls has a long history of being heavily used by both residents and visitors. It is one of the many swimming holes that make up the Mad River. The Mad River's source is in Granville Gulf, and after passing through Warren, Waitsfield, and Moretown communities, it runs northward until emptying into the Winooski River right before Middlesex. People visiting Warren Falls mostly partake in cliff jumping, an activity that has become famous while visiting this spot.
About The Warren Falls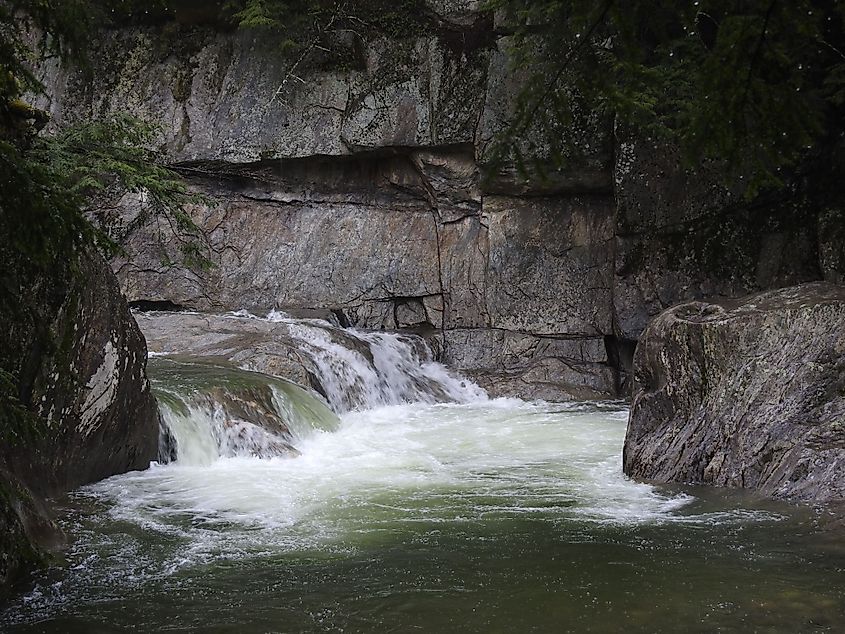 Warren Falls was once considered a hidden gem in the state of Vermont. Recently, this spot has gained a lot of attention and fame due to its divine beauty. It features at least three waterfalls in which people can choose any one of them to swim in. These waterfalls plunge into swimming pools around 12 ft deep. Warren Falls was acquired by the Forest Service in 1998, an agency that belongs to the US Department of Agriculture. The Forest Service offers the scientific and technical knowledge required to sustain the nation's natural resources on all lands.
Accessibility to Warren Falls has been facilitated due to its increased popularity. A newly renovated parking is now available in which families and individuals can safely park their cars and begin to enjoy the beauty of Warren Falls. Moreover, signages and trailheads have been placed to facilitate the visitors' paths. There are various routes to the Mad River from the parking lot. One can follow the track to the main waterfalls and swimming holes if one starts from the trailhead. However, this path is unmarked. Another path is headed in the opposite way of the trailhead down one of the little paths. From here, one must continue on the trail for a short distance to reach a viewing platform with a pond below. 
Recreation In Warren Falls
Swimming in Warren Falls is permitted; however, one should stay alert as the falls can be a danger to one's safety. While cliff jumping, people might accidentally land on a person swimming in the river. Moreover, due to the many people visiting this spot at the same time, some people might get accidentally bumped off a ledge. Although swimming is best in the summer and viewing the foliage is finest in the fall, the ideal time to see the falls is in the spring when the snow on the mountains is melting. Moreover, there won't be many people visiting the falls then, so one can enjoy a peaceful and calm time here.