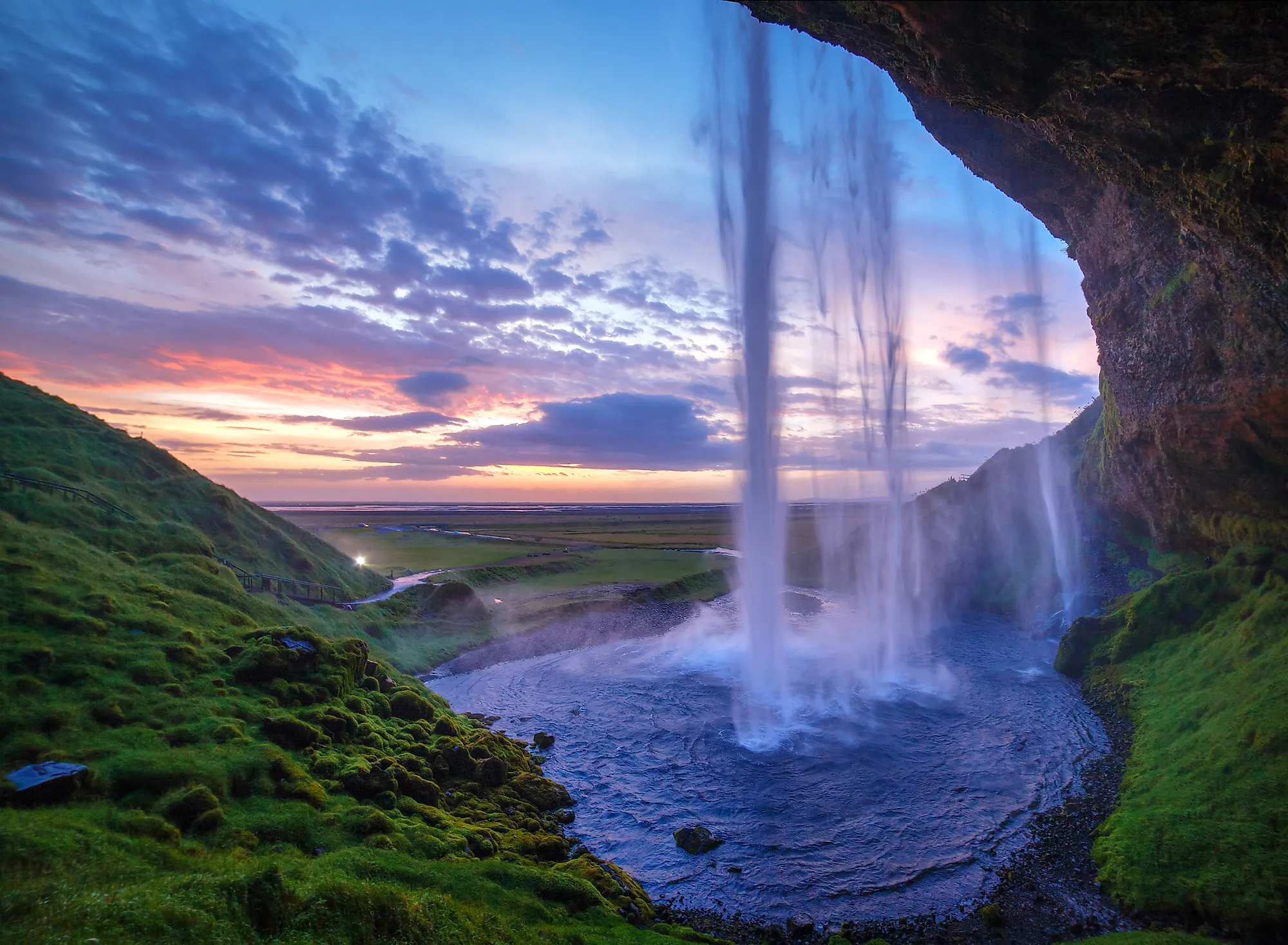 Although Iceland is a relatively small country, it has numerous waterfalls, including some of Europe's most beautiful waterfalls. The waterfalls vary in size and shape, including low and high and narrow and wide drops. An estimated 1,600 falls are higher than two meters. Iceland has over 200 named waterfalls, including some of the most visited in Europe. The local name for a waterfall is "foss," with most waterfall names containing the word. Seljalandsfoss is one of Iceland's most spectacular and popular natural wonders. It is the country's 26th known highest waterfall, with a drop of about 60 meters. The waterfall features in several videos and films, including Justine Berber's "I'll Show You" music video and The Amazing Race 6."
Location
Seljalandsfoss is located in Iceland's Southern Region, about a kilometer to the north of Ring Road One. A famous landmark on the South Coast, the waterfall is situated approximately 120 kilometers from Reykjavik, Iceland's largest and capital city, and 56 kilometers from Vik. It is bordered to the west by Gljufrabui waterfall, located just 200 meters away, while the slightly bigger Skogafoss Waterfall is just 32 kilometers away. Seljalandsfoss can be accessed using Road 249, which branches off Route 1 and also leads to Gljufrabui and Porsmork Valley.
Features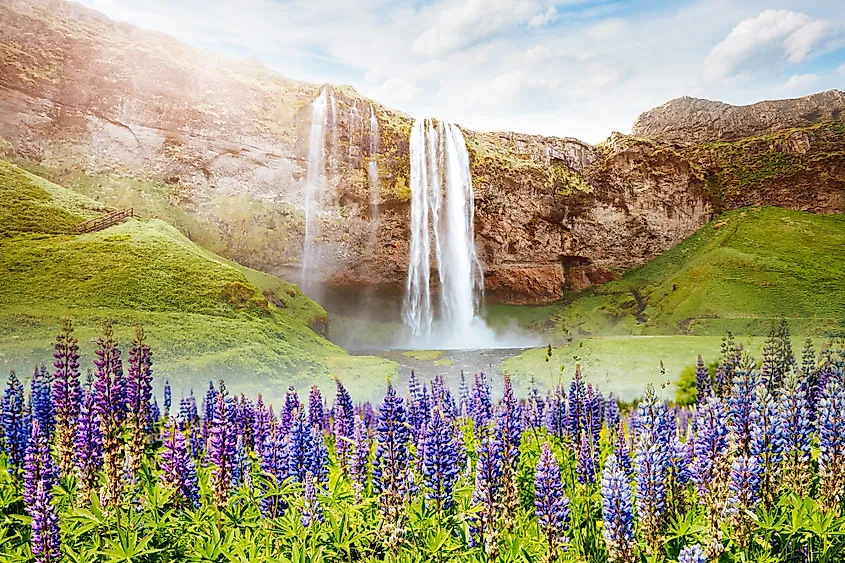 Seljalandsfoss is one of Iceland's most photographed waterfalls because of its unique and captivating features. The majestic waterfall drops from a height of about 60 meters and is part of the Seljalandsa River. The cliff rock from which the waterfall drops is mainly hyaloclastite, while behind the falls is a hardened glacial till known as tillite. The cliff once formed Iceland's coastline, but the North Atlantic Ocean receded over the years and is now across a parch of lowland on the waterfall's south. The cliffs behind the waterfall have cavern and rock paths, allowing visitors to go round fall. Seljalandsfoss has floodlights on both sides, which illuminate it at night. The floodlights give the falls a panoramic view, especially when viewed from behind the water drop. The wind also constantly blows the mist and water falling from the cliff, creating a rainbow around Seljalandsfoss.
Origin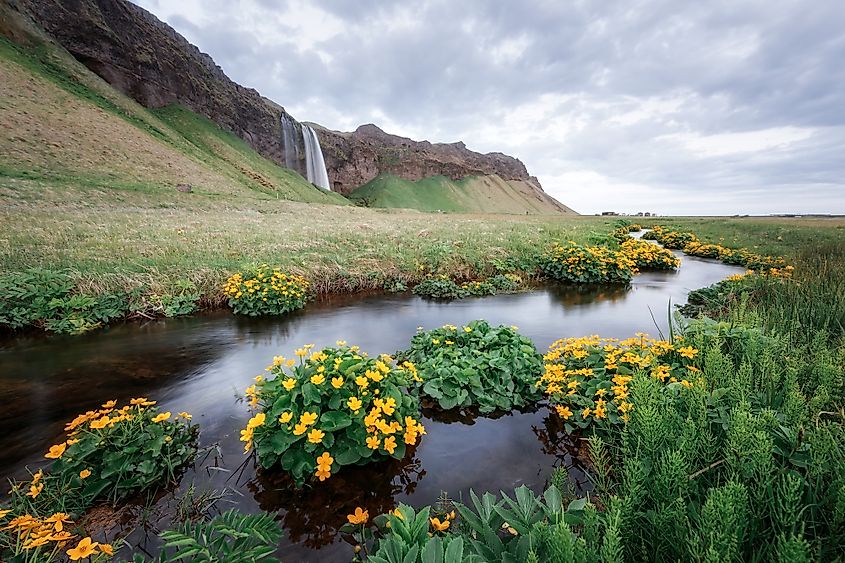 The waterfalls in Iceland are fed by three main types of rivers and streams: spring-fed rivers, direct run-off streams, and glacial rivers. Seljalandsfoss receives its water from the Seljalandsa River, a glacial river originating from the Eyjafjallajokull Glacier Volcano (E15). The river, carrying glacier meltwater, approaches the rugged rock cliff of the Seljalandsfoss from the south and cascades down from a height of about 60 meters. However, other sources suggest the river is spring-fed and originates under lava on the moors above Hamragaroaheioi waterfall. The sources believe the clean and clear water dropping from the cliff is from a spring-fed river and not a glacial river.