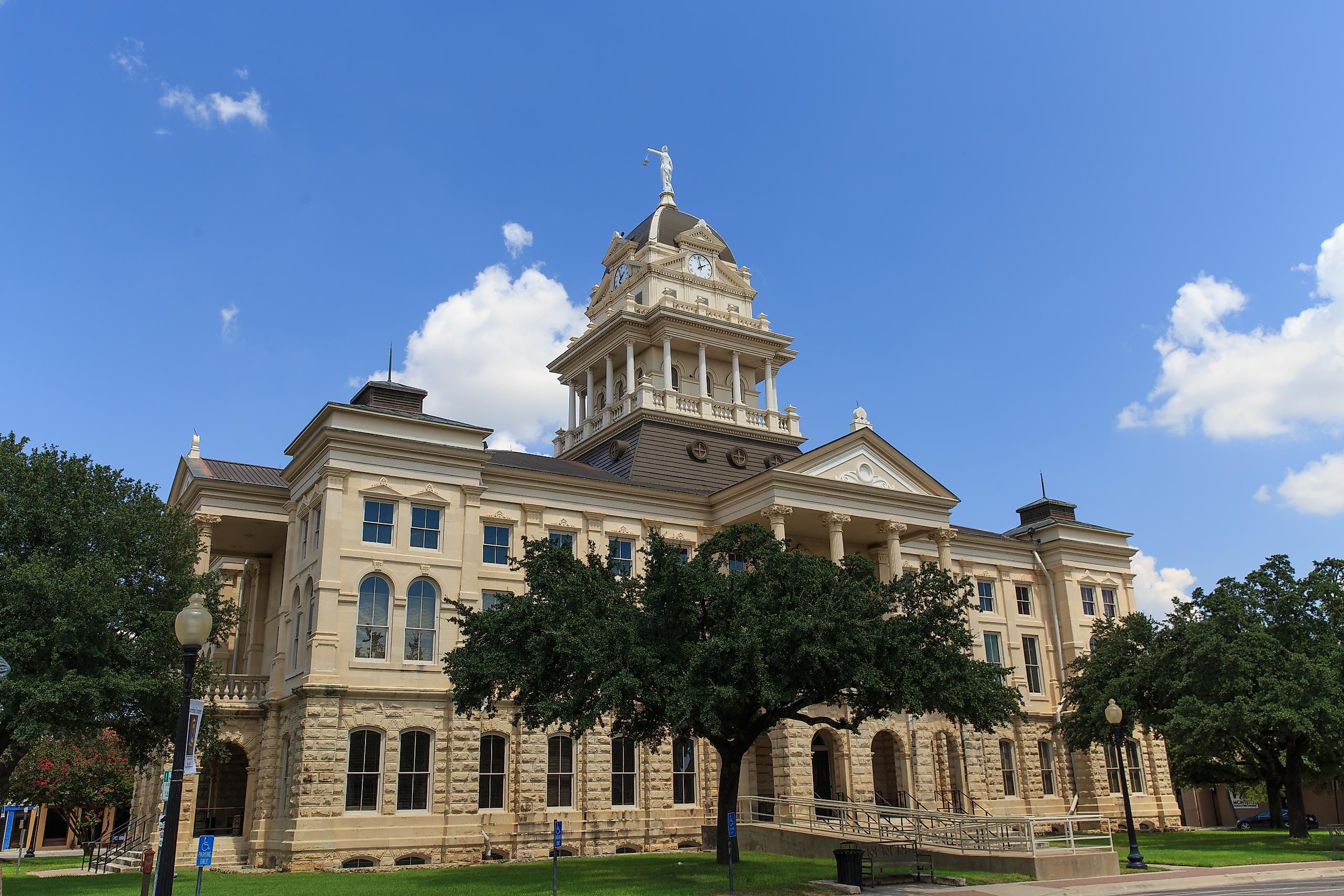 Texas is a large state that is situated in the southern Gulf coast region of the United States. This large state is administratively divided into a total of 254 counties. Bell County is located in the central portion of the state of Texas.
The county is bordered by McLennan County in the north; Falls County in the northeast; Coryell County in the northwest; Williamson County in the south; Milam County in the southeast; Burnet County in the southwest and by the Lampasas County in the west. Bell County forms a part of the Killeen-Temple-Fort Hood Metropolitan Statistical Area. The town of Belton which is the third-largest town of the county serves as its county seat.
Geography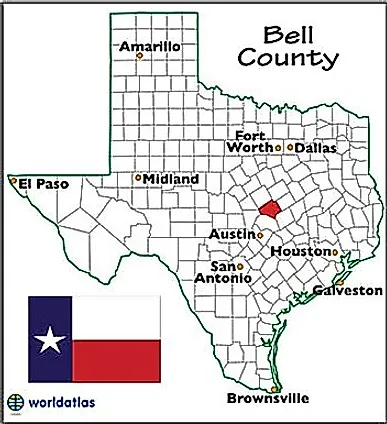 Bell County covers a total area of 2,820 km2 and is situated along the Balcones Escarpment, about 72.4 km north of the state capital city of Austin. The Escarpment, which runs almost through the county's center, divides Bell County into different regions. The eastern portion of the county forms a part of the Blackland Prairies while the western part forms a part of the Grand Prairie region of Texas. Some of the significant rivers in Bell County include the Little River and its tributaries, Leon, Lampasas, and Salado Rivers. Tall grasses and trees like oak, pine, and juniper cover the western part of the county whereas the eastern part of the county is used for agriculture and is covered by hardwood trees. The two lakes in the county, Belton Lake and Stillhouse Hollow Lake, support several faunal species including birds, deer, and antelope, among others.
Brief History
Archaeological excavations have revealed that the area that presently forms Bell County has been continuously inhabited by humans since 6000 BCE. The Indigenous Tonkawas were the earliest known inhabitants of the county. Several other Indigenous groups like the Anadarkos, Lipan Apaches, Wacos, and Comanches also lived in the county area. The Europeans began to settle here in the 1830s when the area became a part of the Robertson's Colony. In 1836, the settlements were deserted during the Runaway Scrape when settlers had to flee the Mexican Army of Operations. The settlements were then reoccupied and again deserted after Indigenous tribes attacked Fort Parker. In November 1836, George B Erath, a Texas Ranger, established a fort along the Little River. By 1838, the Little River Fort was abandoned and all the early settlers left the Bell County area. A bloody battle known as the Bird's Creek Battle took place in 1839 between the Texas Rangers and the Indigenous Comanches.
After peace treaties between the two warring groups, the settlers began to return to the Bell County area during 1843-44. On January 22, 1850, Bell County was established and was named in the honor of Peter Hansborough Bell, the third Governor of Texas. Belton became the county seat in 1851. The Gulf, Colorado, and Santa Fe Railway was the first railroad that was established in Bell County in 1881.