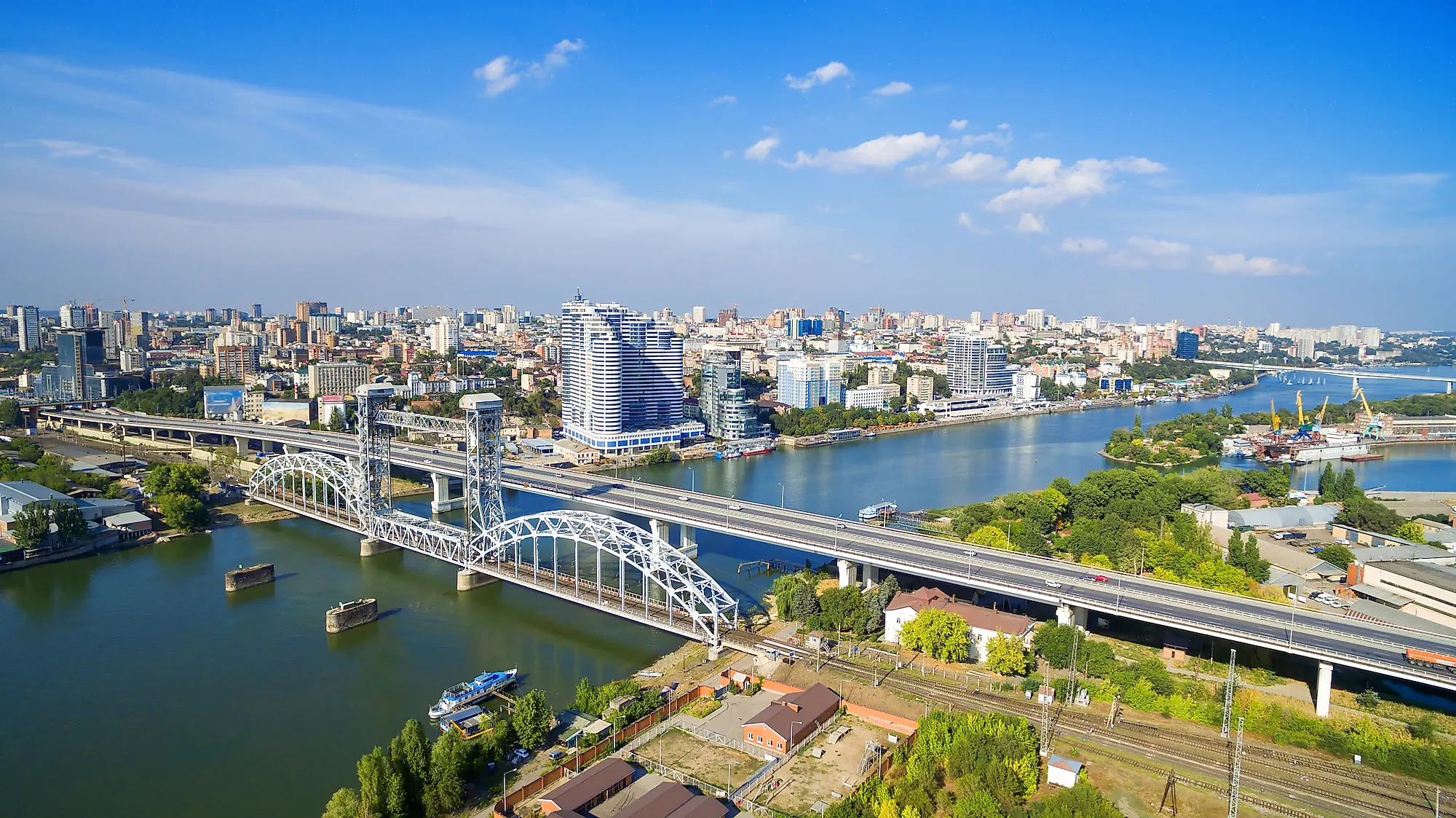 Rostov-on-Don (Rostov-na-Donu) is the capital city of the Russian federal subject of Rostov Oblast. It is the biggest city in Southern Russia and the 10th most populous in the country, with a current population of 1,110,000. Owing to its strategic position on the Don River, Rostov-on-Don acts as a vital seaport and industrial juggernaut. This metropolitan also serves as a launching point for the Caucasus and an all-around beautiful place to visit. 
Geography And Climate Of Rostov-on-Don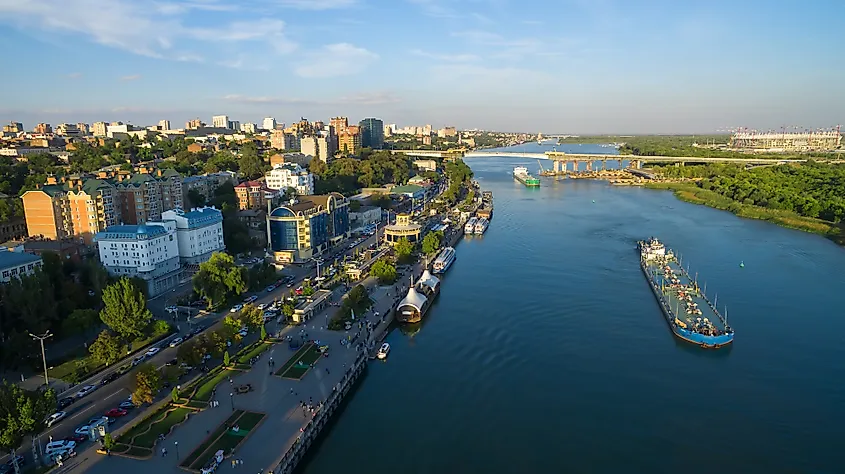 Rostov-on-Don, also referred to simply as "Rostov," is located in Southeastern Russia, just north of the Caucuses - a mountain range containing Mount Elbrus, which is Europe's highest peak (i.e., one of the "Seven Summits''). Rostov-on-Don is also situated on the Don River, about 30 miles inland from the Sea of Azov, which itself opens into the Black Sea. Rostov is about 670 miles south of Moscow and sits in the immediate vicinity of the Luhansk and Donetsk regions of Eastern Ukraine. 
This region's climate is generally temperate and experiences steady rainfall throughout the year. The average annual temperature is 51 degrees Fahrenheit, ranging from a low of 22 degrees in the coldest month of January to a high of 85 degrees in the hottest month of July. The average relative humidity is 73%. 
History Of Rostov-on-Don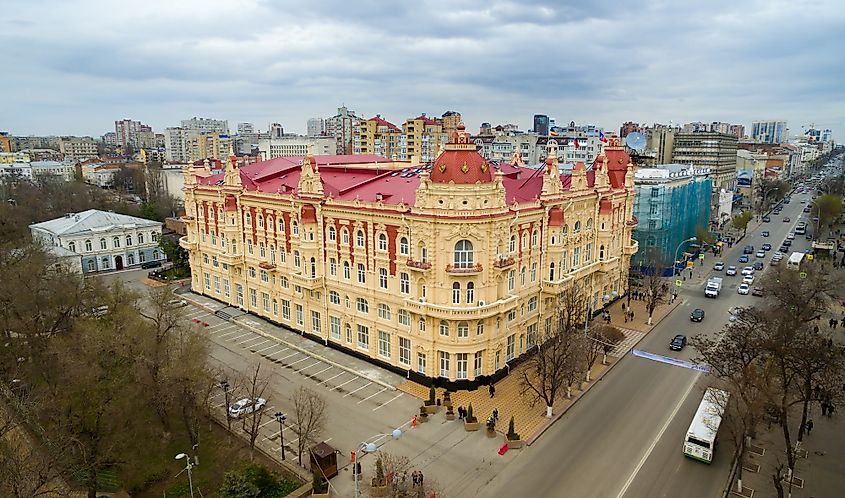 The predecessor of Rostov began in 1749 with the establishment of a Turkish customs port. The fortress of St. Dmitry of Rostov was built between 1761 and 1763, which served as the developing town's focal point. Neighboring Armenian settlement, Nakhichevan-na-Donu, later merged with this site to form the basis of modern Rostov. In 1806, the combined town was officially named Rostov-on-Don. The city grew steadily throughout the 19th century in conjunction with the surrounding North-Caucasus region. 
In 1952 the Volga-Don Shipping Canal linked Rostov to the Volga basin. This project thereby connected the already important seaport to Europe's longest river and Russia's main waterway. 
Today, Rostov-on-Don is a vital meeting point for road, rail, water systems, and oil and natural gas pipeline connections that serve central Russia and the Caucasus. Rostov is also close to the Donets Coal Basin, which has contributed to the city's significant industrial and engineering role for the whole of Russia. 
Because of its transport and industrious capabilities, Rostov has recently played a major part in the invasion of Ukraine. Russian forces and heavy artillery gathered near the border city, which was then used as one of many launching points for the attacks on February 24, 2022. 
Visiting Rostov-on-Don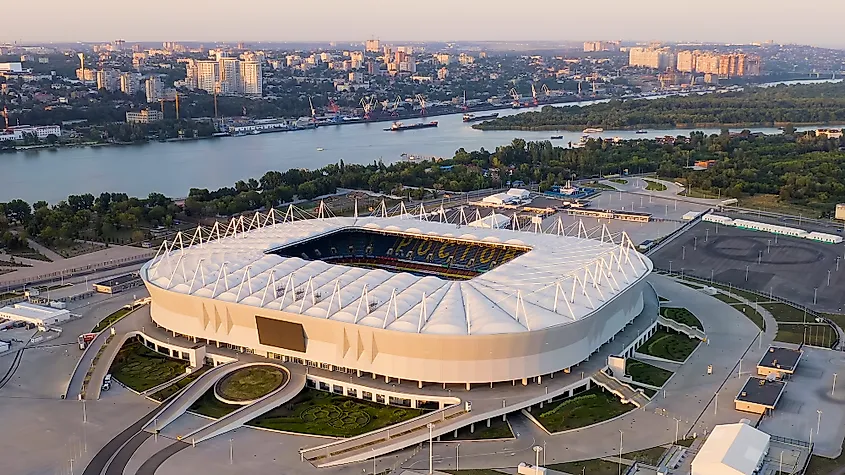 The Rostov-on-Don Airport was replaced by the Platov International Airport in 2017. Some international flights are available, but most international travel would likely connect through Moscow. Rostov can also be accessed by Russia's extensive train system or by car or bus. Prospective international travelers will want to be sure to allow adequate time for obtaining a tourist visa. This formal undertaking can be much more time-intensive and expensive compared to many other nations around the world.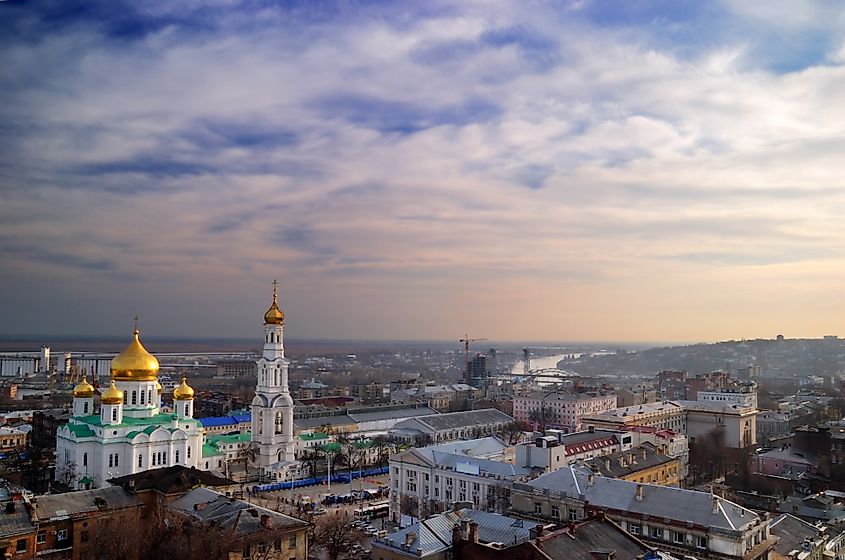 While the current situation makes travel ill-advised, Rostov does offer a variety of appealing aspects for general tourism. For starters, there is a wealth of striking architecture, both in terms of religious structures and government buildings. A thorough tour will also unveil a variety of niche museums and a bounty of beautiful parks scattered throughout the city. Sports fans and fitness buffs will want to take stock of the gigantic athletic facilities that Rostov offers. And finally, no trip would be complete without a survey of the Don River. The Voroshilovsky bridge offers a panoramic view of the city and a snapshot of the seaport activity. 
Current Events And The Invasion of Ukraine
Early in the morning of February 24, 2022, Russia's military invaded Ukraine, launching assaults by land, sea, air, and with disruptive cyber attacks. Rostov-on-Don served as a vital launchpad for this campaign. The widespread attacks were unprovoked and triggered immediate, harsh sanctions against Russia by the United States and other G7 nations. Russian President, Vladimir Putin, claimed that the intention was the "...demilitarization and denazification of Ukraine." Ukraine declared a state of emergency, and President Volodymyr Zelensky asked for all citizens willing to defend the country to step forward.