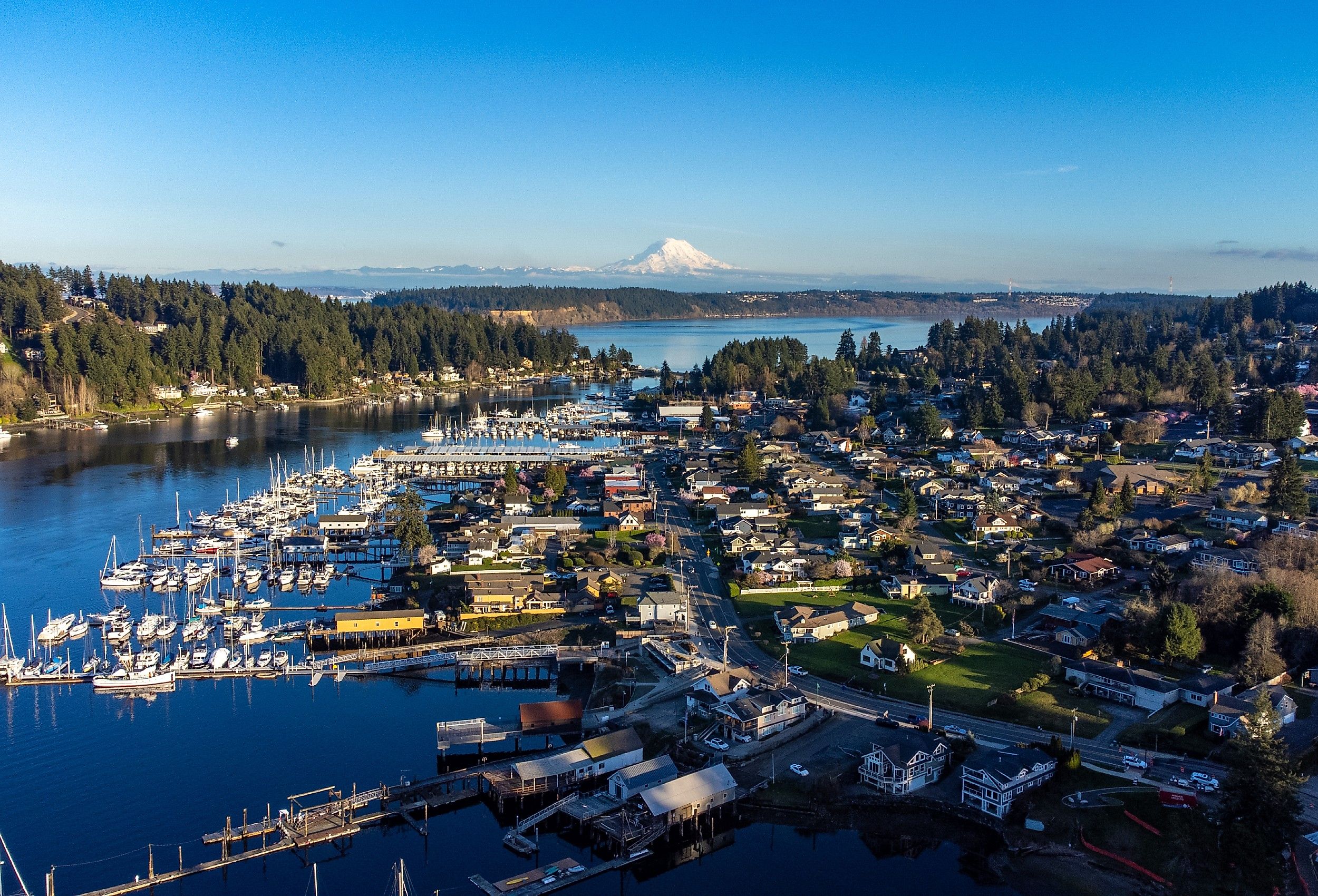 13 Coolest Small Towns in Northern United States for a Summer Vacation
When people think of summer, they might envision turquoise oceans, vibrant palm trees, beating sun, and soft sand. While tropical destinations may be your cup of tea, there is potential in the Northern United States. There are picture-looming mountains, fresh-water beaches, and even cobble-stoned streets with local markets and gift shops. There are several places to explore, but these coolest small towns in the Northern United States are perfect for all of your summer vacationing needs.
Cape May, New Jersey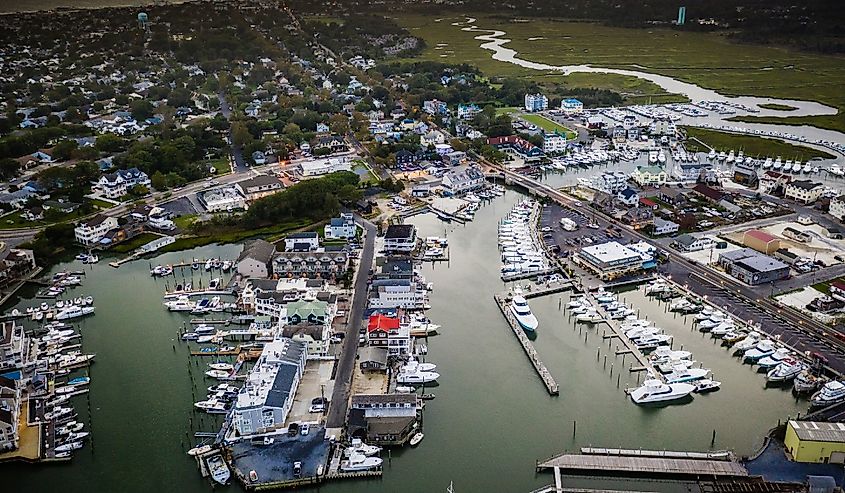 Cape May, New Jersey, gives off a Victorian, small-town vibe. If you are looking for a quiet and relaxing summer, then this is the perfect option for you, known for its beaches, bed and breakfasts, mansions, and shopping strips. One of the most popular attractions is the Cape May Lighthouse, where tourists can walk up its 199 steps to get an expansive view of Delaware Bay and the Atlantic Ocean. You will also be able to spot Cape May Point State Park, which holds forests, ponds, and beaches, and is a hub for bird migration.
Cannon Beach, Oregon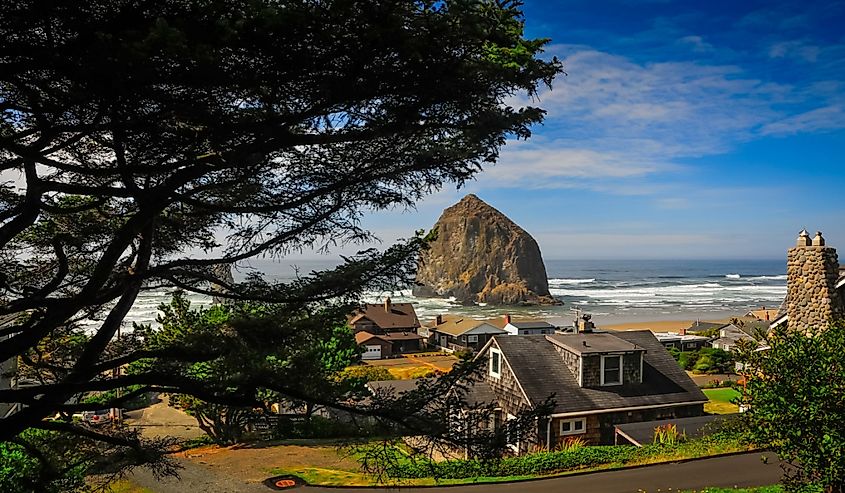 With a perfect balance of a small-town feel and impressive nature, Cannon Beach in Oregon makes for a unique experience. Have you ever seen massive rocks jutting out of the ocean? You can now. Haystack Rock is a must-see attraction. At 235 feet tall, it is the third tallest seashore structure in the world. Cannon Beach is also loaded with state parks like Ecola State Park, Hug Point State Park, and Oswald West State Park. Enjoy a hike and nature views at one of the state parks, and then hit the town to fill your hunger with authentic cuisine. Many restaurants are independently owned, so you are also supporting locals.
Pella, Iowa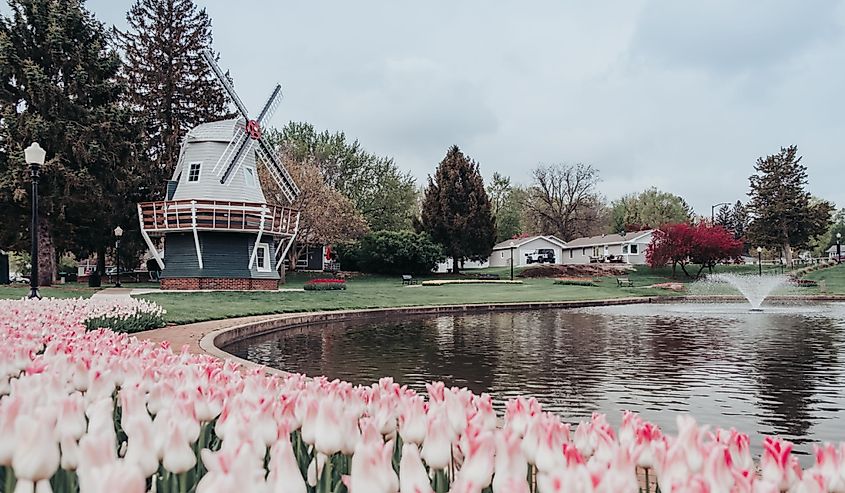 If you are looking for a destination that is full of history and offers a one-of-a-kind festival, then visit Pella, Iowa. Pella was originally a location for Dutch immigrants to flock to after escaping the Romans and searching for freedom and religious expression. You can walk down the streets and stop at Jaarsma Bakery, or you can stop and admire the Vermeer Windmill next to the Molengracht Canal. The town is also host to the Tulip Festival. It is native to this town and occurs every May to celebrate the season of growth and tulips blossoming. You can purchase tulip bulbs, and you can also browse craft markets.
Brownville, Nebraska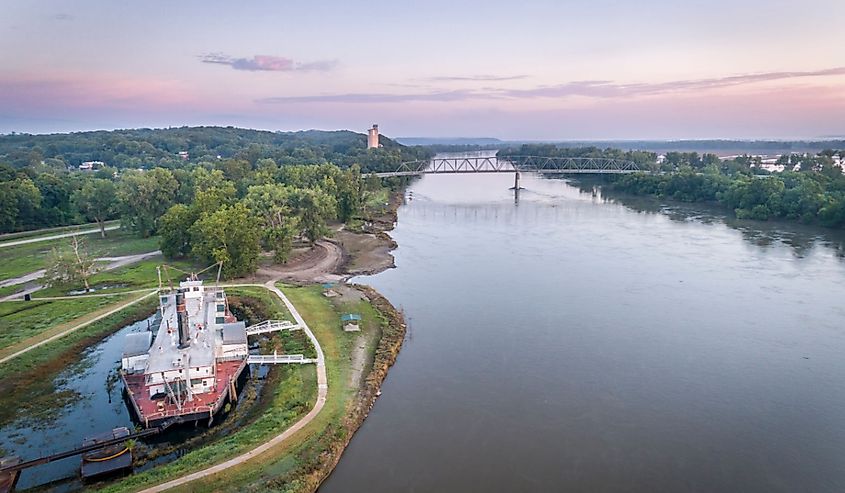 There is nothing cooler than sleeping in a bed and breakfast that floats on a river. Yes, floats! Brownville, Nebraska, is home to River Inn Resort, which sits atop the Missouri River. Guests appreciate the friendly service and enjoy breakfasts riverside. On top of this, this town is coined "International Book Town." It is no surprise as they have several bookstores, galleries, and museums. If you want to spend more time outside, there are walking and biking trails and vineyards surrounding a 100-year-old barn. Some recommended trails include Bellevue Loop Trail, the Great American Rail Trail, and MoPac Trail East.
New Salem, North Dakota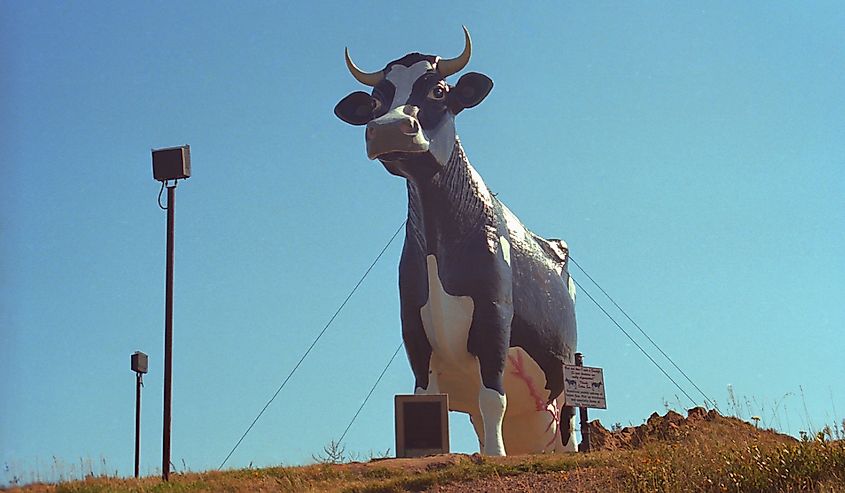 Nothing screams summer like slowing down and enjoying time in nature, and you can certainly do that in New Salem, North Dakota, while also witnessing a giant cow statue. Constructed in the 1970s with fiberglass, the statue is an icon of the city. Another nearby attraction is Fort Abraham Lincoln State Park, which was built in 1907. Visit the grounds here and tread through the grasslands on foot, bike, or horseback while taking in the beautiful view of the Heart and Missouri River. Adventuring leads to working up an appetite, so the next stop should be Laughing Sun Brewing Co. in Bismark where one can enjoy ax throwing, live music, and authentic barbecue.
Gig Harbor, Washington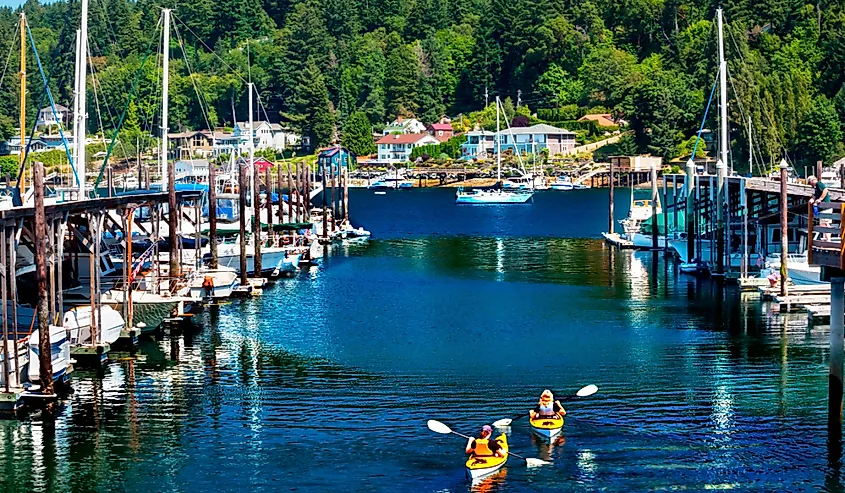 Known for its water recreation activities, you can cool off in the waters of Gig Harbor. Take out a fishing boat or a canoe or opt for a boat tour or gondola ride. While the town is tame, there are shops and local restaurants to explore. Some of the most popular places include Tides Tavern and 7 Seas Brewing. Nothing says summer like spending the day on the lake only to sip on cider or have a pint afterward. Once you get your fill of the quiet town, you can make your way to Tacoma. It is only 20 minutes away and is one of the largest cities in Washington state. Gig, Washington is the perfect balance for people who want a quieter experience but may want to witness city life.
West Yellowstone, Montana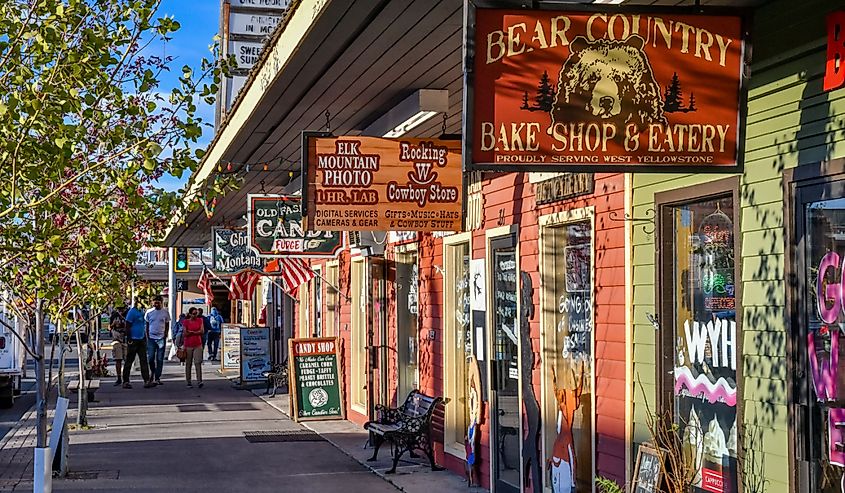 In the past, this destination was a railroad stop, and it is now over 100 years old. You will experience quite a variety in this town, from its history and access to the oldest national park to viewing animals and nature in their efforts of conservation. West Yellowstone is an entrance to Yellowstone National Park, so you can enjoy a bite to eat in town and then head to the trails to take in the forests, hot springs, and grizzly bears. Or, if you do not want to see the bears up close and personal out in the wild, visit their Grizzly and Wolf Discovery Center. Not only will you be able to view them from a safe distance, but you can learn about the animals too. They also conserve elk and buffalo. Be sure to add this small town to your summer bucket list, so you can enjoy a summer hiking experience like no other.  
Salmon, Idaho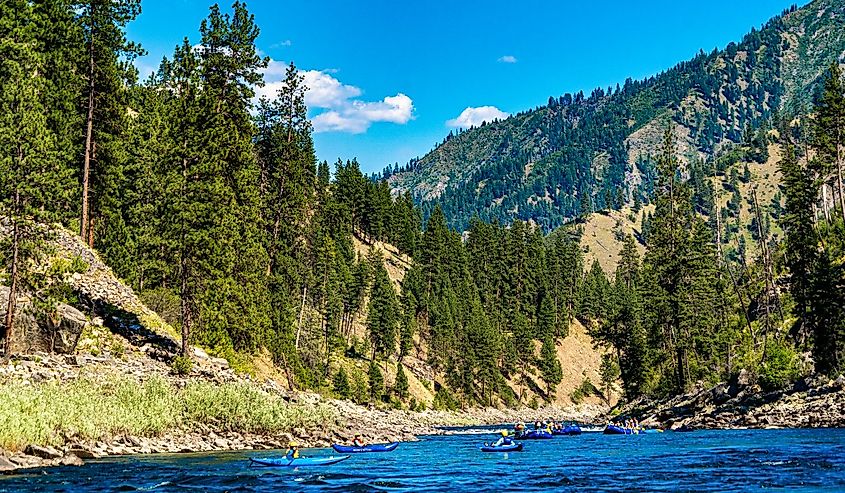 Salmon, Idaho, is known for its mountain borders, 2 million acres of wilderness, and Salmon River, which is filled with salmon and other types of fish, like steelhead and smallmouth. When people hear Salmon, Idaho, they automatically think of adventure. It is one of the best places for white water rafting, which is a summer activity everyone should experience once—gripping a raft or the paddles of a kayak while fighting the foaming waters and avoiding protruding rocks, all while taking in the lush scenery. Alternatively, if you would like to stay on land, you can visit Salmon-Challis National Forest, where you can hike, bike, and even horseback ride.
Buffalo, Wyoming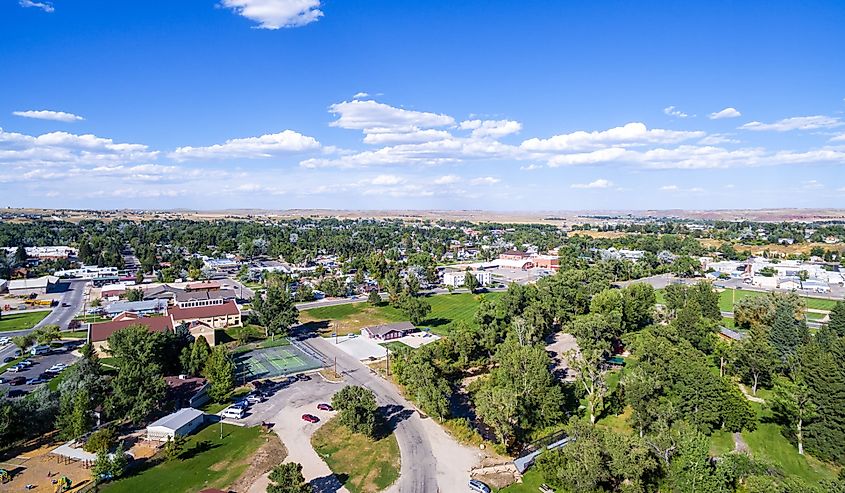 Want to walk in the footsteps of dinosaurs? You can do so in Buffalo, Wyoming, which makes this one of the coolest and most popular attractions in the state. Due to a suspected asteroid, the dinosaurs went extinct about 65 million years ago. Burrowed into the Bighorn Mountain range, you can visit Red Gulch Dinosaur Tracksite. This attraction is on the other side of the mountain range but is worth the extra travel time, as you can take a tour to see fossils and the remains of dinosaur prints. Buffalo is also home to the Jim Gatchell Memorial Museum and American West Museum, where you can learn about the early roots of the state.
New Glarus, Wisconsin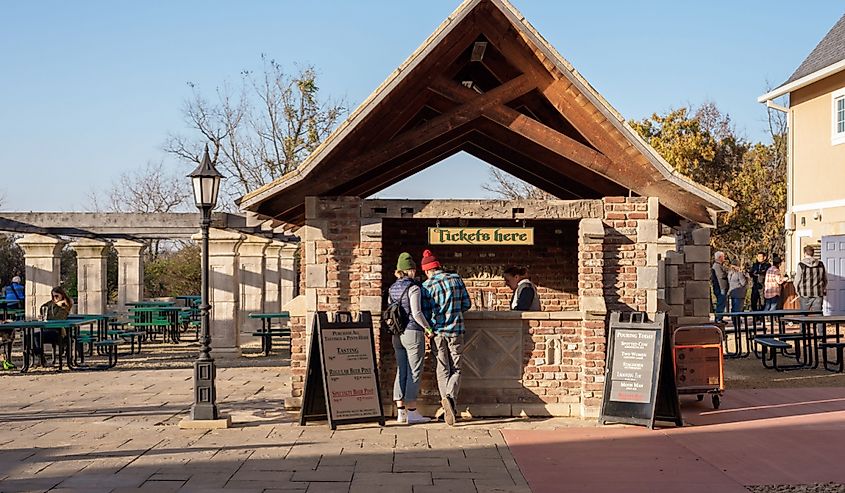 If you are looking for a more cultural experience to fill your summer, then check out New Glarus, Wisconsin. While it is a small town, it is technically a village that housed Swiss immigrants. From the architecture to the museums, you can soak up the Swiss way of life. You can find relics in the Swiss Historical Village Museum and Chalet of the Golden Fleece Museum. New Glarus also houses the state park, New Glarus Woods State Park, which boasts biking and hiking terrain, alongside camping options. It also has a variety of flora and fauna, like the northern maidenhair fern and tall bellflowers.
St. James, Michigan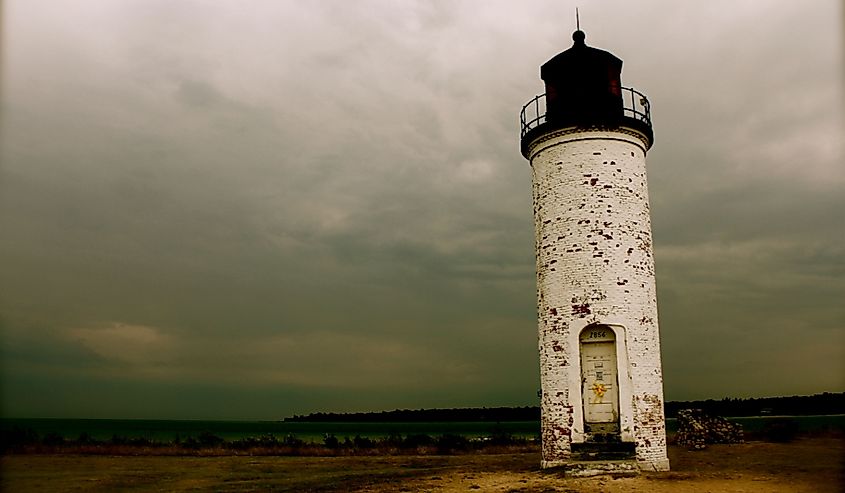 Camping just got a whole lot cooler thanks to St. James, Michigan, which is known for its unique glamping setting. You can only travel here by ship or small plane since it sits on Beaver Island, but when you hear what is in store, it is worth the trip. One of its attractions is the Beaver Harbor Island Lighthouse, which looks out over Lake Michigan. You can book a tour and learn about its history at Beaver Island Marine Museum. From there, book a night at Beaver Island Retreat, a camping resort. Make sure to go into town and explore their local delis, shops, and cafes. St. James is an ideal long weekend trip in the summer.  
Geneva-on-the-Lake, Ohio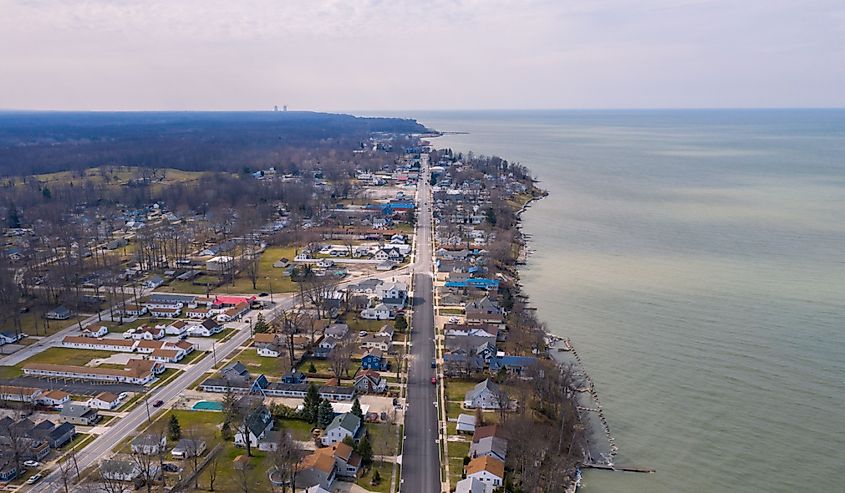 Chilling on the coast of Lake Erie, a small town with 1950s vibes awaits you that will transport you back in time. Feel like a kid again and experience fun and freedom at Geneva-on-the-Lake, Ohio. The activities that this location offers you are what all summers should be made of donut stores, ice cream trucks, arcades, amusement park rides, golf, and stores that sell antique goods. On top of this family-friendly experience, it also houses Geneva on the Lake State Park, where you can partake in hikes, fishing, and even swimming at a beach.
Damariscotta, Maine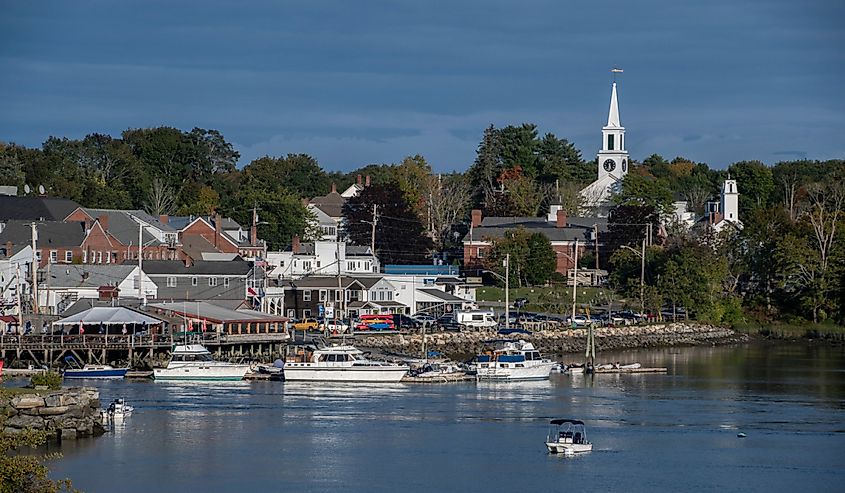 When you think of summer, do you think of relaxing lakeside and enjoying fresh seafood straight off the barbecue? In the middle of the swift currents of the Damariscotta River and peaceful Lake Pemaquid, Damariscotta, Maine, can offer you this and so much more. Boating, fishing, and swimming are just some of the activities you can partake in. Living within these bodies of water are prominent fish species like oysters and mussels, which are often served in the town's restaurants. Take a break from the water fun and visit this town's galleries, cafes, bookshops, and markets.
Everyone has their own definition of cool, but as you can see, each of these small towns in the Northern United States offers its own unique experiences for summer vacations, and there is something for everyone. Hiking and nature exploring seem to be a common denominator as Northern America has stunning landscapes, but you can also discover the history of towns, walk with dinosaurs, and take in other cultures.