Zhangjiajie National Forest Park - Unique Places Around The World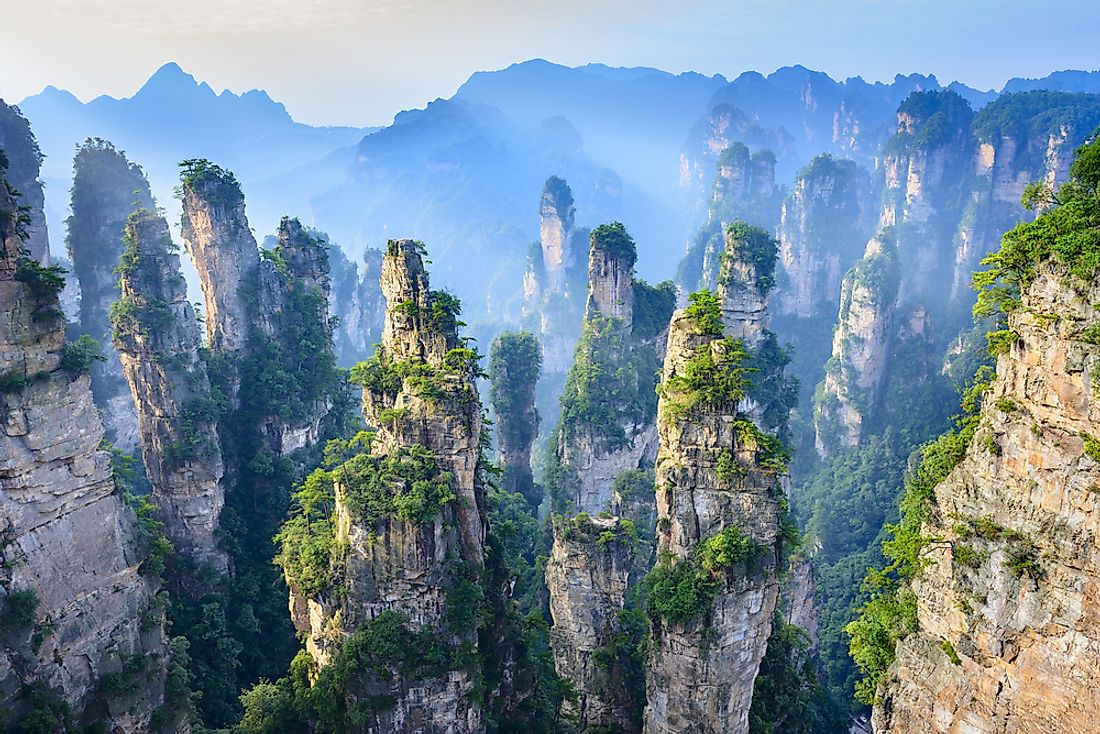 The Zhangjiajie National Forest Park is a popular national park located in China. The park is famous for attracting visitors from all over the world. Apart from the unique geographical and geological features, the park is home to a vast number of flora and fauna including the Dove tree, and the Chinese chestnut tree. The park is also part of the unique Wulingyuan Scenic Area.
Description
China first recognized Zhangjiajie National Forest Park in 1982. The park is the most famous part of a much larger scenic area, Wulingyuan, which covers an area of 153.5 square miles. The Wulingyuan scenic area was officially listed as UNESCO world heritage site in 1992. In 2001, the ministry of land and resources recognized the Wulingyuan scenic area as Zhangjiajie sandstone peak forest national Geopark. UNESCO listed the Zhangjiajie Geopark as a Global Geopark in 2004. Before it was approved to be a national forest park, the Zhangjiajie National Park was a state-run tree farm.
Wildlife
The Zhangjiajie National Forest Park has unique habitats composed of varied ecosystems such as water bodies, cliffs, valleys, and forests which support a large variety of animal and plant species. These animals include many types of birds, giant salamanders, and rhesus monkeys.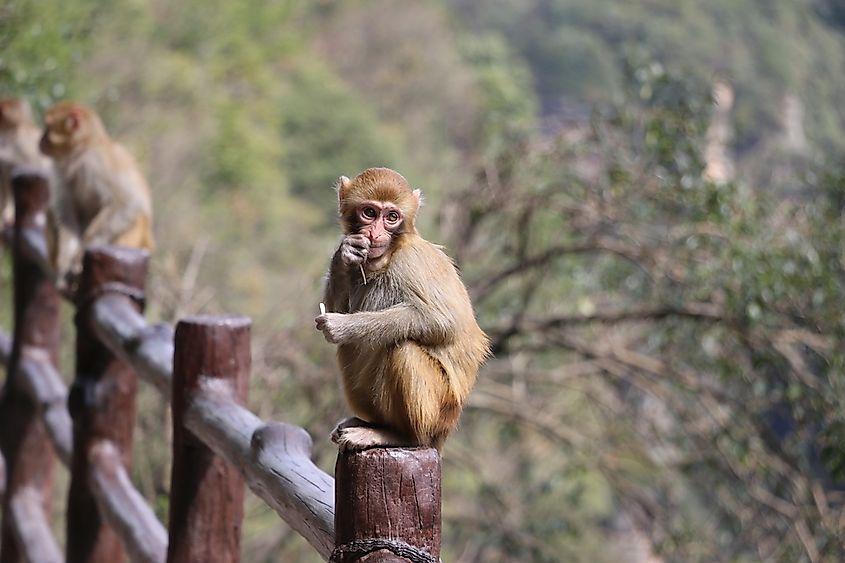 Uniqueness
Throughout the Zhangjiajie National Forest Park are pillar-like formations that resemble karst terrain. However, unlike limestone karst which is formed through chemical dissolution, the Zhangjiajie area lacks limestone deposits. The pillar-like structures are due to years of physical erosion caused mostly by the growing plants in the region and the expanding ice during the winter. The foliage around the pillars is dense due to the year-round humid weather. Streams carry away the weathered materials. These pillar-like structures are a distinct feature of China's landscape and can be seen in most Chinese paintings.
Threats
As a part of the larger Wulingyuan Scenic Area, the Zhangjiajie National Forest Park faces threats from overcrowding from visitors leading to other problems such as damage to vegetation, disruption of wildlife and pollution. The number of tourists to the park keeps rising every season affecting the integrity of the park. Other threats arise from environmental conditions such as storms, avalanches, and floods which pose dangers to tourists as well as destroying wildlife.