Which US State Has The Most Wildfires?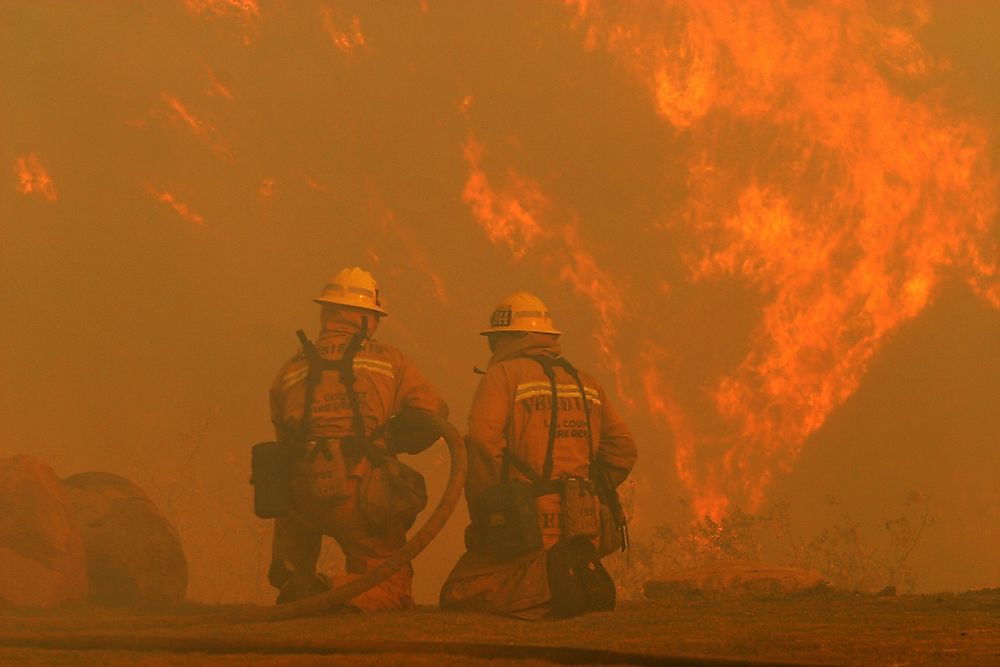 Also known as a wildland fire, a wildfire is a fire occurring in rural areas in an area with vegetation that can burn. These fires occur all around the world and are caused by four major things, namely dry climate, volcanic eruptions, human activities, and lightning. In the United States, most of the states have had to endure a wildfire at some point in history. However, the state of California has had to experience the highest number of wildfires compared to all the other states.
California Wildfires of 2018
The most destructive of these wildfires in California have been experienced in 2018. As of November 11th, 2018, there have been about 7,579 wildfires that have burned away vegetation spanning a whopping 1,667,855 acres. The cost to state so far is about $2.975 billion with an extra $1.366 billion used for fire suppression. According to the relevant authorities, the acreage burned away in 2018 alone represents the highest area burned away in a single fire season.
Major Wildfires in California
Camp Fire
This fire, whose name comes from Camp Creek Road where it started, is the most destructive is the history of California. The fire began on November 8th, 2018, at around 6:29 AM. By the dawn of November 13th, it had already caused 56 civilians deaths and injured three firefighters as well as covered an area of at least 138,000 acres and destroyed at least 10,300 buildings. As of November 13th, reports state that there were 5,615 firefighters, 71 water tenders, 622 engines, 97 fire crews, 21 helicopters, and 107 dozers fighting the inferno. Several areas have been evacuated including Centerville, Paradise, Yankee Hill, and Concow.
Mendocino Complex Fire
Prior to the Camp Fire above, the Mendocino Complex Fire was the biggest fire in the history of California. This fire also occurred in 2018 after starting on July 27th and burned until September 18th. This fire was made up of two fires namely the River and Ranch Fires, which razed in counties like Mendocino, Glenn, Lake, and Colusa. The former fire burned for a distance of about six miles to the north of Hopland while the latter burned for around eight miles to the northeast of Ukiah. After it was contained, the fire cost the state about $257 million, destroyed an area of about 459,123 acres, and destroyed 280 buildings. One person died while four firefighters were injured.
Rim Fire
This massive wildfire began in a canyon located in California's Stanislaus National Forest. The fire started burning on August 17th, 2013 and lasted until October 24th, 2014. In the Sierra Nevada mountain range, no fire was bigger than this one. The cause of the fire was established later to be an illegal fire by a hunter close to the Rim of the World Vista point. The fire managed to burn an area of about 257,314 acres and destroyed about 11 residential buildings, 98 outbuildings, and three commercial buildings. Fortunately, no one died although ten people sustained non-lethal injuries. The efforts to suppress the fire cost the state about $127 million.