Where Is The Highest Monastery In The World?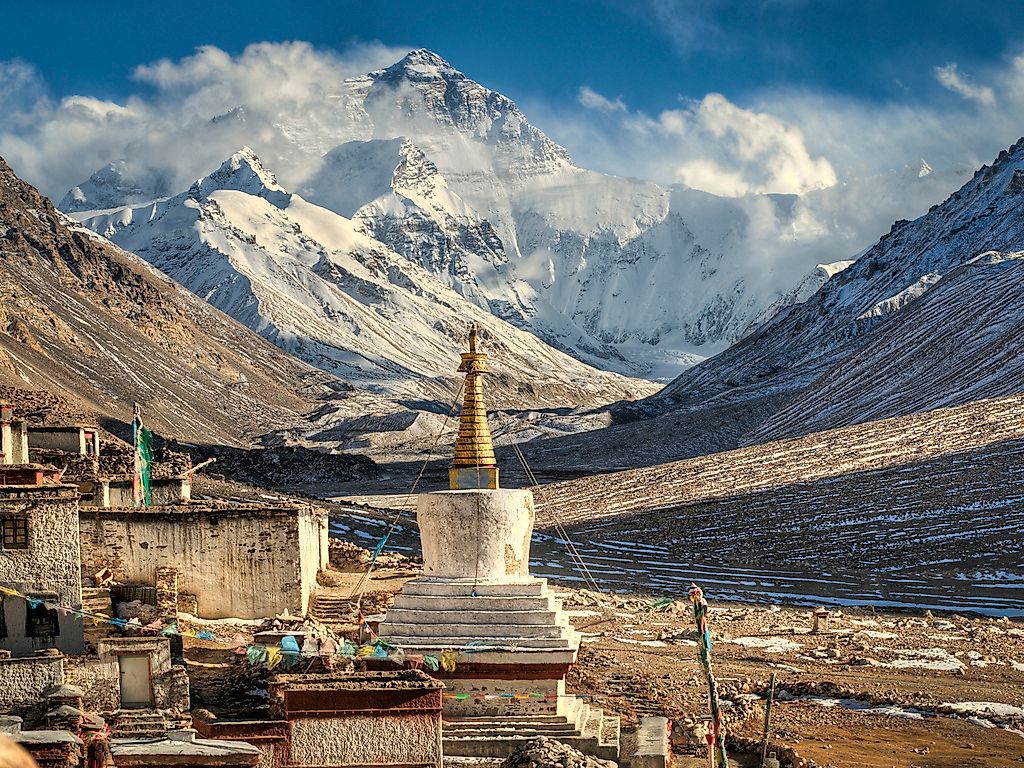 Where Is The Rongbuk Monastery Located?
The Rongbuk Monastery is a Tibetan Buddhist monastery that is located in the Basum Township of Dingri County in the Tibet Autonomous Region in China. It is the world's highest monastery located near the base of Mount Everest's north side. The height of the monastery is 16,340 feet above sea level. The Rongbuk Glacier lies about 8 km to the south of the monastery. Today, one can visit the Rongbuk Monastery via a 2 to 3-hour drive from the Friendship Highway.
Who Visits The Rongbuk Monastery?
Sherpas, indigenous inhabitants of the region, visit the monastery for pilgrimage. Those living on the Mount Everest's southern slopes consider the monastery as an important pilgrimage site. These people travel via the Nangpa La pass across the Himalaya to reach the monastery. Mountaineers and adventurers attempting to climb Mount Everest or camp at its base also pay a visit to the monastery for blessings, photography, or simply out of curiosity.
History Of The Rongbuk Monastery
The Rongbuk Monastery was founded by Nyingmapa Lama Ngawang Tenzin Norbu in 1902. The area where the monastery now stands had served as the meditation area of Buddhist nuns since the 18th century. Meditation caves still can be found along the cliff walls surrounding the monastery. The founder of the monastery was highly regarded by the Tibetans. He also founded several other monasteries around the region. He served food and gave blessings to the earliest mountaineers attempting to climb Mount Everest. It was he who named Namgyal Wangdi as Ngawang Tenzin Norbu who is famous the first individual known to reach the summit of Mount Everest, Tenzing Norgay. The monastery suffered great losses during the Cultural Revolution (1966-1976) in China. For several years, it was left in ruins. The vast treasury of books hosted in the monastery was transferred to a safer location but a fire later destroyed the items. Renovation work began in the monastery since 1983 and currently, it is back to a functional form again.
Current Significance Of The Rongbuk Monastery
The monastery since the time of its establishment and even today continues to be an important Buddhist pilgrimage site in the region. Many annual Buddhist ceremonies are celebrated here with great pomp and glory. Spectators arrive from as far away as Nepal and Mongolia to attend such ceremonies. About 30 Buddhist monks and about the same number of nuns reside in the monastery today. A small guest house and a cosy restaurant are also present within the complex.