Did You Know
When Does School Start in Australia?
In Australia, the school year begins in late January.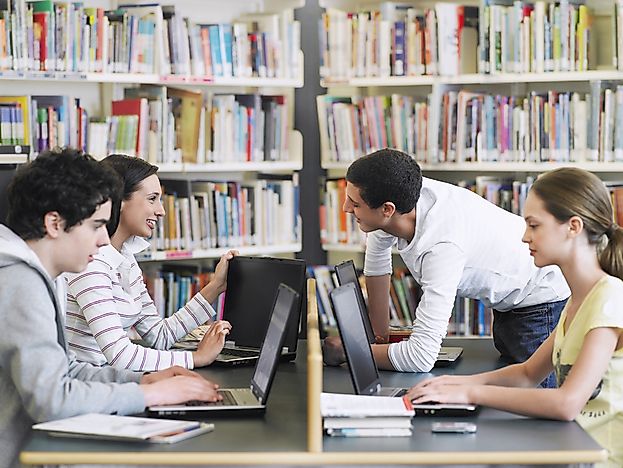 When Does School Start in Australia?
The education system in Australia involves early childhood education, primary education, secondary education, tertiary education, TAFE colleges, vocational education, and training and adult education. The normal curriculum involves introducing a child to early childhood education, primary, secondary, and tertiary education. The responsibility of providing education falls on the states and territories, but the federal government also plays a significant role. Education is compulsory from the age of four, five, or six to fifteen, sixteen, or seventeen depending on the state program. About 60% of students in primary and secondary education attend government schools while the remaining 40% attend independent or private schools. The majority of those in tertiary education are also government colleges or universities where the cost of education is subsided by a student loan program. In 2010, a national Australian Curriculum was introduced for primary and secondary schools with the aim of preparing students for the changing labor markets.
The Education Program
The early childhood education or preschool program is not compulsory in several states in Australia except Western Australia and Victoria where it is considered as part of the primary education. Most kids are exposed to learning in daycare or by parents. They engage in social activities that cannot be considered as schooling. Primary and secondary education is compulsory for those between the age of five to seventeen depending on the state. A larger percentage of students attend government students compared to students who attend private schools. Tertiary education involves studying in a university, college or a technical institution. Students are awarded diplomas or above in order to receive more training and skills. As of August 14th 2017, there were 43 universities in Australia, one private, two international, and 40 public universities.
Australian Qualifications Framework (AQF)
Australian Qualifications Framework was established in 1995 to govern the qualifications of students from the school-leaving certificate to the tertiary education sector. The AQF links schools, vocational and technical colleges, and universities into a single system that allows students to progress from one step to another and from one institution to another. It helps link the Australian education system to the education system in other countries. The AQF also allows international students to continue their study or work in Australia and for Australian students to pursue education or job opportunities in foreign countries.
The School Calendar
The academic calendar has four terms. The first term begins in late January and ends in the first week of April. Students take a two-week holiday and resume the second term in the last week of April which lasts until the end of June. They then take another two-week vacation until mid-July where they resume the third term which runs to the third week of September. They then take another two-week holiday and resume the fourth term which begins at the beginning of the second week of October and runs until mid-December. The longest holiday is between mid-December to the end of January of the following year where students move to the next level of the academic system. The exact opening dates depend on the school and state, but they experience a one, two, or almost three-day variation. The following is the school calendar for 2018 as released by the Australian Capital Territory.
Term One, Fri 2, Feb 2018 – Fri 13 Apr 2018; Students commence Monday 5 February 2018.
Term Two, Mon 30, Apr 2018 – Fri 6 Jul 2018.
Term Three, Mon 23, Jul 2018 – Fri 28 Sep 2018
Term Four, Mon 15, Oct 2018 – Fri 21 Dec 2018.
This page was last updated on August 23, 2017.
Citations
Your MLA Citation
Your APA Citation
Your Chicago Citation
Your Harvard Citation
Remember to italicize the title of this article in your Harvard citation.