What is Your City's Signature Dish?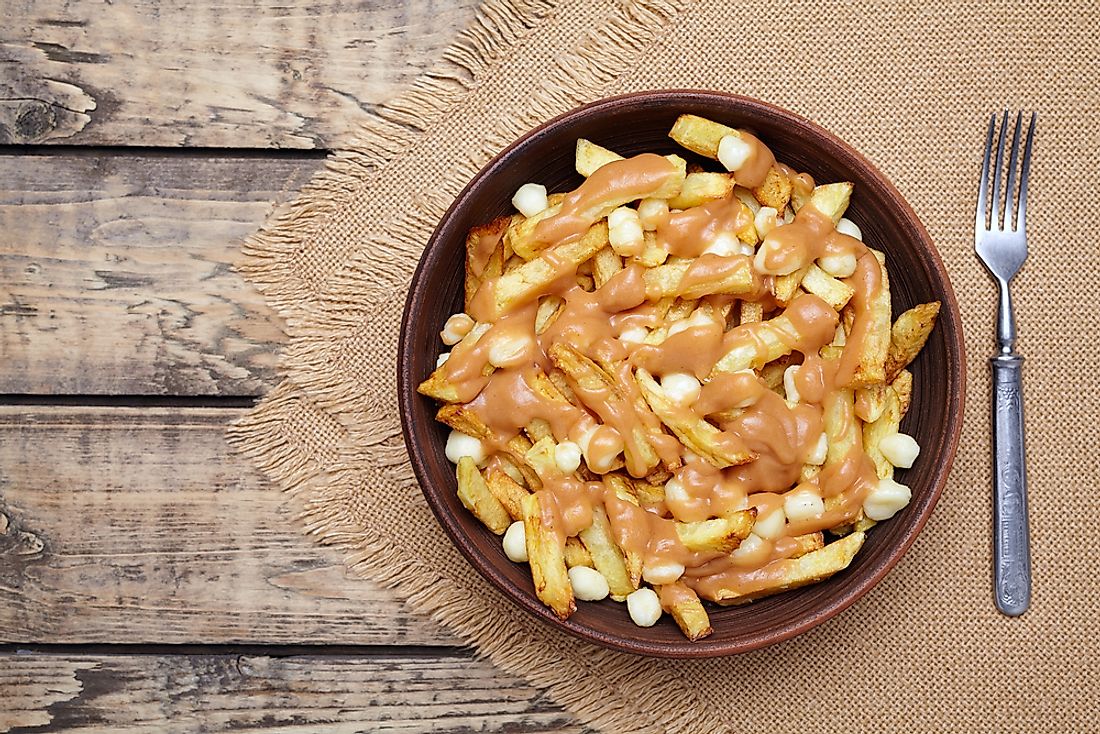 10. Philadelphia - Philly Cheesesteak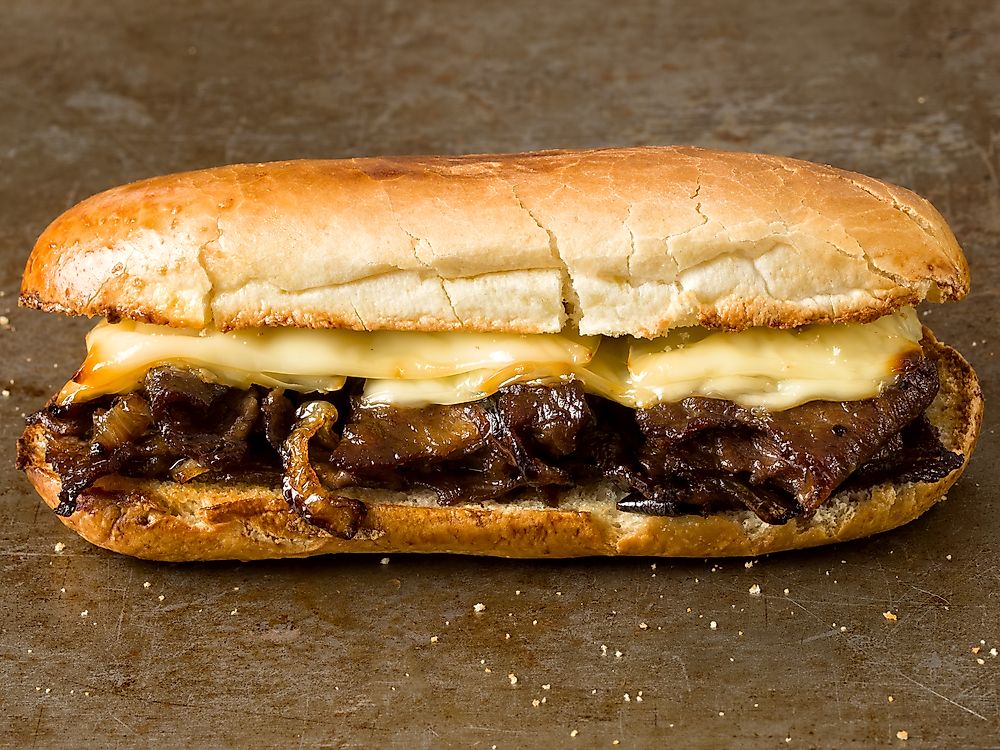 The signature Philadelphia cheesesteak, more commonly just known as "Philly cheesesteak" or "cheesesteak", has its roots in the city of Philadelphia, Pennsylvania. It is said to have emerged on the food scene sometime in the early to mid 1900s. The sandwich consists of scrambled beef (most often rib-eye or top round) that is sauteed with onions, mushrooms, bell peppers, salt, and pepper. The meat is placed on a long, soft roll. The cheese is generally provolone or American cheese. Ordering a Philly cheesesteak with other cheeses, particularly swiss, is a particular faux-pas in the city.
9. Memphis - BBQ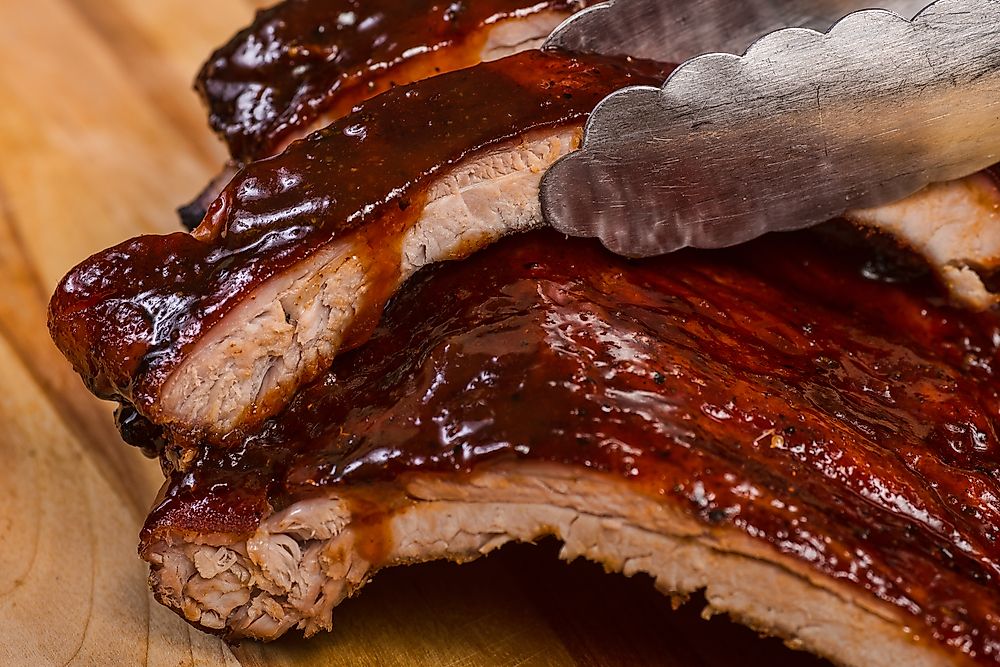 The Memphis-style barbecue is among the four regional styles of barbecue that exist in the United States. It is famous due to the annual "World Championship Barbecue Cooking Contest" which is held in Memphis annually in the month of May. This competition attracts over 100,000 visitors. It is usually covered by television networks such as the BBC and The Food Network. Some of the notable barbecue establishments in Memphisinclude Neely's, Charlie Vergos' Rendezvous, Central BBQ, and Germantown Commissary. The most popular barbecue ingredient is the pork ribs.
8. Minneapolis - Juicy Lucy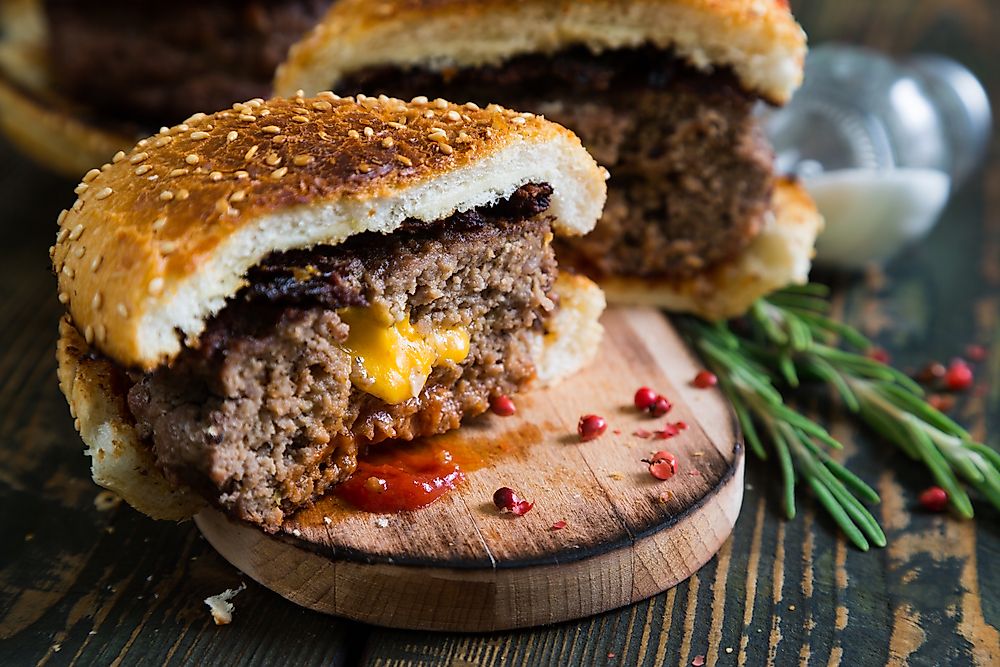 Juicy Lucy, also written as Jucy Lucy, is a cheeseburger which was invented in South Minneapolis. Its main ingredients are beef and cheese. The unique style in which it is prepared makes it a mistake to bite it when hot. As such the waiters and waitresses never cease to remind their customers to let Juicy Lucy rest for a minute or two before they can eat it. Popular Juicy Lucy restaurants in Minneapolis are Matt's Bar and the 5-8 Club. Both of them claim to have been the inventors of Juicy Lucy. However, no one knows exactly who came up with this brilliant burger's idea. Nevertheless, the Juicy Lucy is truly a culinary legend!
7. Montreal - Poutine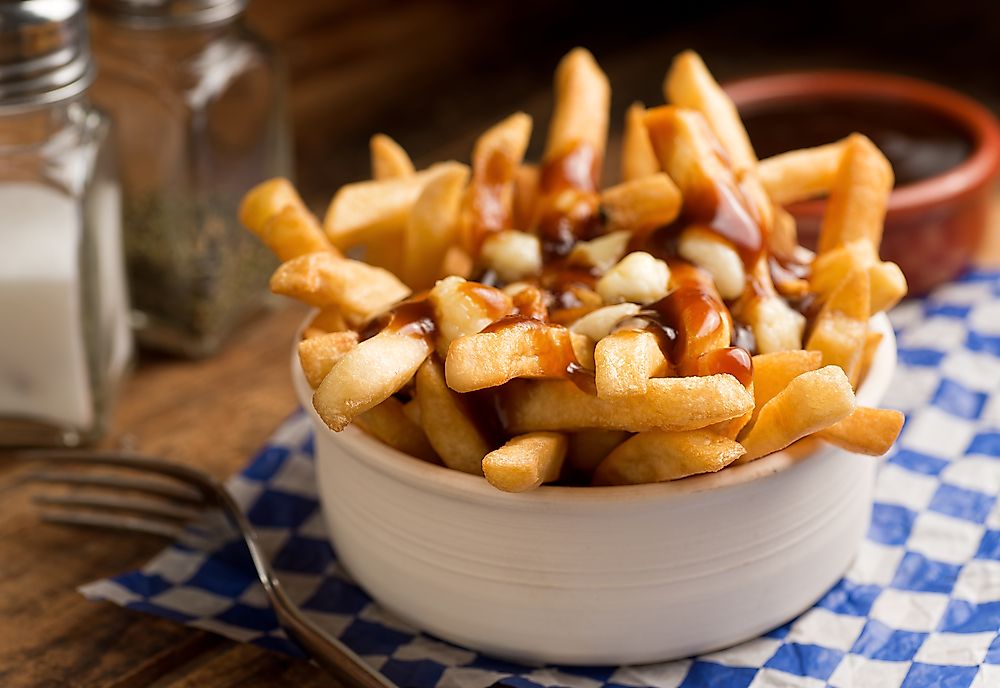 Poutine was invented in rural Quebec in the 1950s. It is believed that the first poutine was prepared by Fernand Lachance of the Le Lutin qui rit restaurant in Warwick. A customer, Eddy Lainesse, asked Lachance to mix the fries with cheese curds. This turned out to be a great idea for a dish that has became very popular today. Poutine is presently prepared using fries, cheese, and gravy. However, one will find several varieties in different parts of the US. In 2014, poutine dish made it to the Guiness Book of Records. During that year, a man named Joe Beeverz broke the World record for making the heaviest and largest poutine ever.
6. Cincinnati - Chili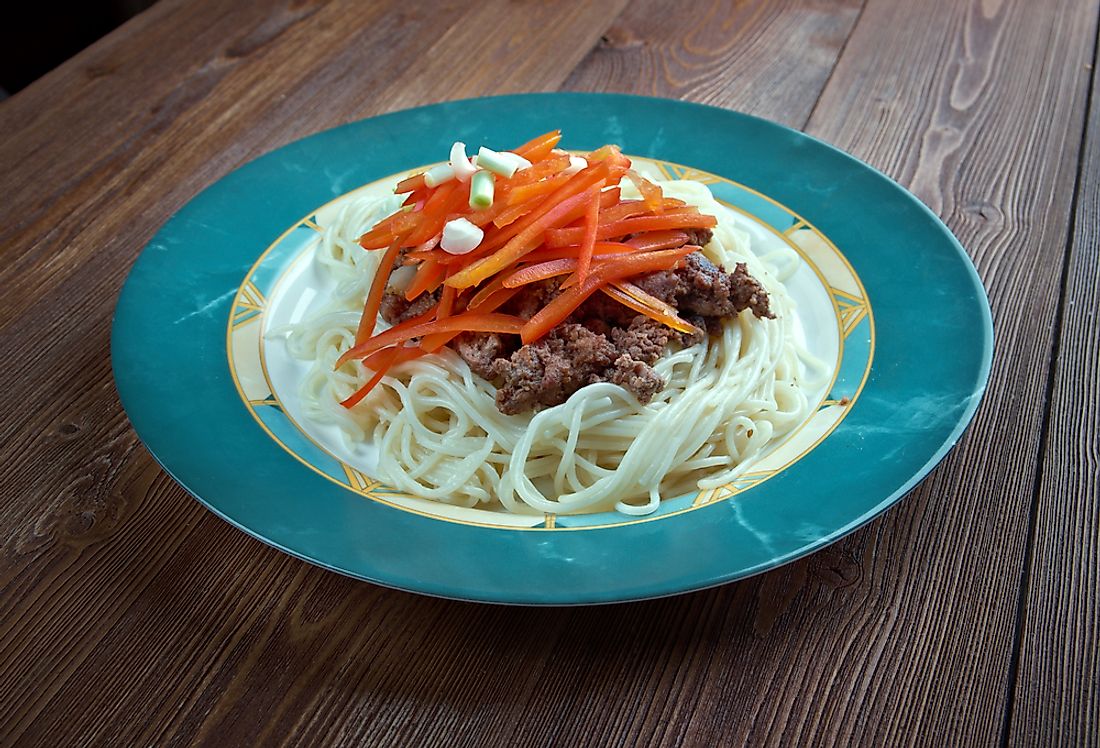 The Cincinnati chili, also known as the Cincinnati-style chili, is a Mediterranean-spiced meat sauce. It is often used to garnish spaghetti or hot dogs. The ingredients used to prepare it include cumin, ground beef, nutmeg, tomato paste, dark unsweetened chocolate, chili pepper, cloves, and bay leaf. Like any other dishes, it comes in different varieties which is specific to people's taste. There's a "way" system of serving the Cincinnati chili which is determined by the number of ingredients one needs. For instance "two-way" means spaghetti garnished with chili, while a "three-way" refers to spaghetti topped with cheese and chili.
5. Paris - Crepes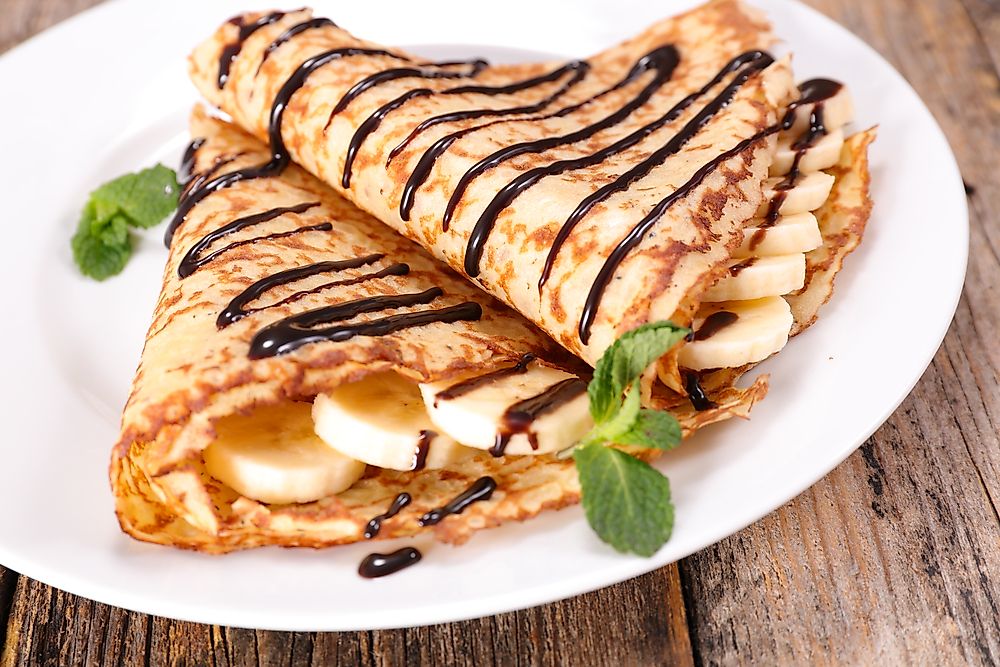 The crêpes have their origin in Brittany, in northern France. They are very thin pancakes with variations such as melted chocolate, poached pears, mushrooms, and salted caramel among others. Today, the crêpes is a national dish in France. There's also French holiday known as Fête de la Lumiere where people eat lots of crêpes. Furthermore, the French also have a tradition of fortune telling during the festival. The popularity of the crêpes has extended beyond France to its neighbor states where it has different names. The varied names include the Italian crespelle, Russian blini, Hungarian palacsintas, and the Greek Kreps.
4. Chicago - Deep Dish Pizza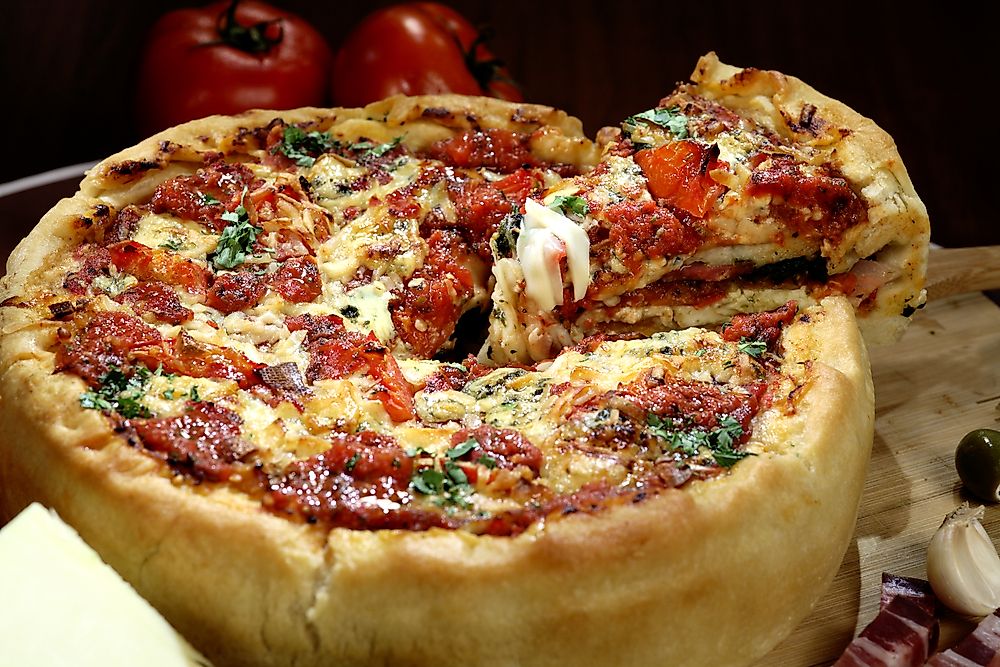 Pizza was introduced to USA by Italian immigrants in the early 1900s. Since then, different varieties have been created from the original pizza. Actually, in America the origin of a pizza is known by the thickness of the crust. The cracker-thin crust pizza is Californian, one step thick crust is from New Haven, and the deep dish crust is Chicago pizza. The deep dish Chicago pizza has its origin from the World War II during tough economic times. It was the only dish whose ingredients were not rationed, making it a great meal for manual laborers. Afterwards, Pizza Uno restaurant was opened by Ike Sewell and Ric Riccardo.
3. New York - Bagels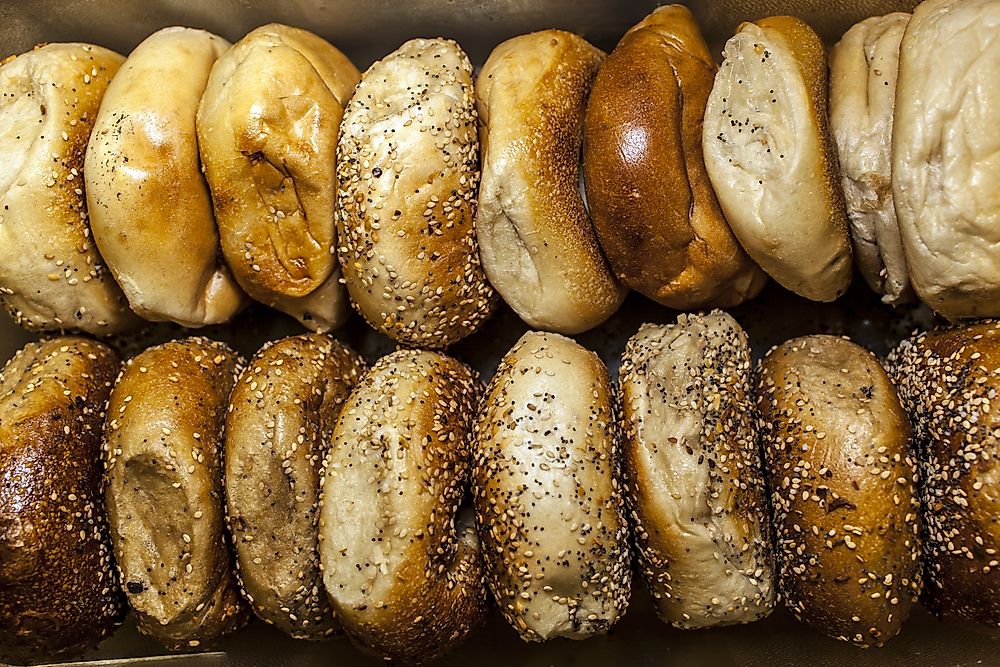 Having a bagel is the perfect way to begin one's day! Bagels are a bread product which originated from the Jewish communities in Poland. Bagels were brought to New York by European immigrants in the 19th century. Traditionally, the New York bagel is hand-rolled dough which is first boiled, then baked. They have evolved from "cement doughnut" as they were referred to then, to softer bagels with narrower holes. The New York bagel has malt and salt. It is puffy and is covered by a moist crust.
2. Halifax - Lobster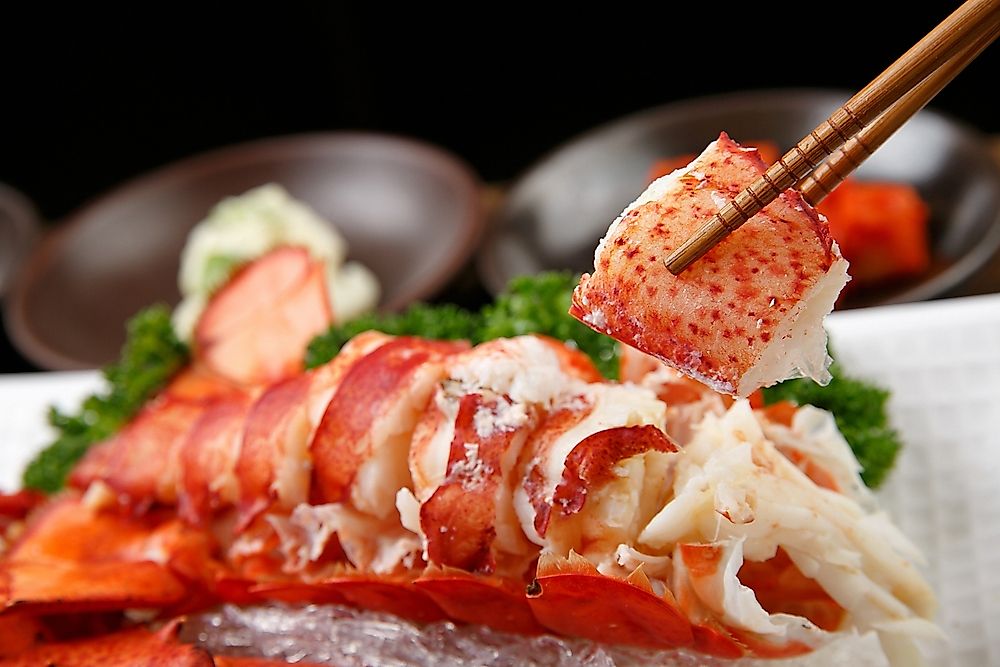 Lobsters are delicious red crustaceans that are fished in clear water. They have become a signature dish in the city of Halifax, Nova Scotia, Canada. Most recently, the export of lobsters to China and Hong Kong have increased. According to News Canada, the exports have boosted Canada's economy by increased sales of about 1 billion dollars. Lobsters are so fascinating that people buy them for about $8 a box in order to take them home. Interestingly, the warming of the ocean has made the population of lobsters flourish.
1. Seattle - Coffee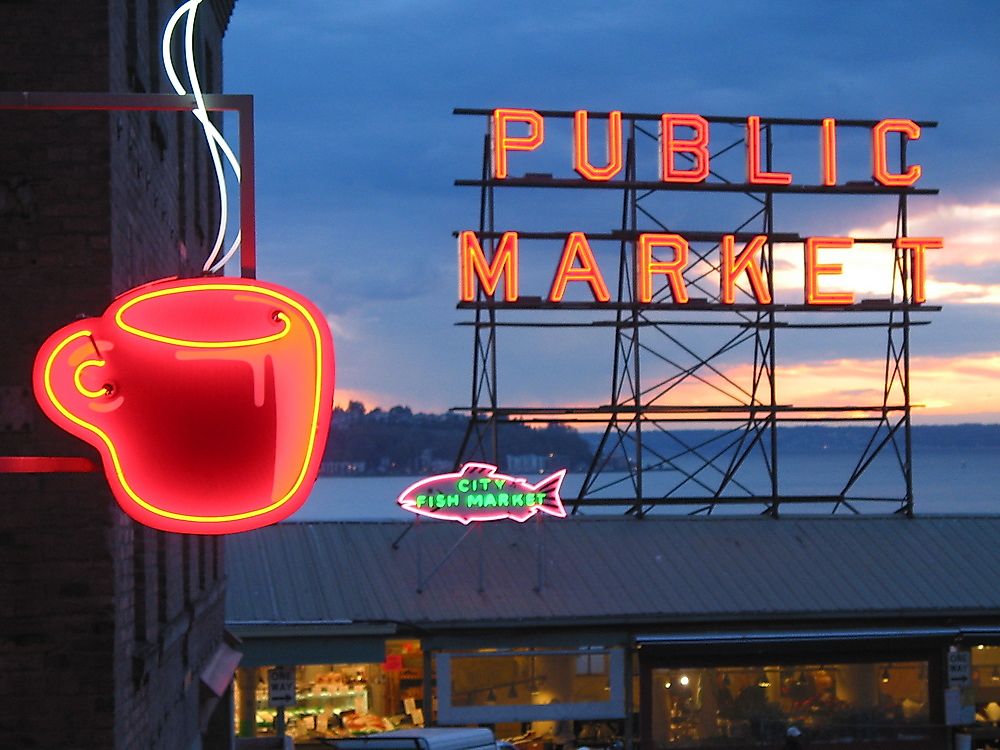 Seattle is popular worldwide for its rare coffee. The coffee culture in Seattle has been nurtured by the many coffee shops in the city. In fact, the residents of Seattle are famous for being the largest number of coffee consumers among all American states. Starbucks is famous for having originating in Seattle. Coffee roasters in the city include Tully's Coffee, Caffé Vita, and Espresso Vivace. Seattle coffee houses such as Café Allegro, Top Pot Doughnuts, and Last Exit on Brooklyn serve amazing coffee. The Seattle coffee is unique because it is roasted or brewed unlike how the normal coffee is made.