The world's largest waterfall is located in Venezuela, and it is known as Angel Falls. In the local language of Pemon, people refer to this natural phenomenon as ''waterfall of the deepest place'' (Kerepakupai Meru).
We have to point out that Angel Falls are the biggest waterfall that exists - on land. If we dive under the surface of the sea, we will find the so-called Denmark Strait. It is located between Iceland and Greenland, and it has a drop of over 3,000 m (around 10,000 feet). The reason why we call an underwater phenomenon a waterfall is that two different types of water come into contact.
When cold waters from the Nordic Seas meet much warmer water from the Irminger Sea, an amazing thing happens. The cold water, because of its density, quickly sinks under the warm water current, creating an astounding drop of water that plummets down to the ocean floor. 
5. It Is A Long Way Down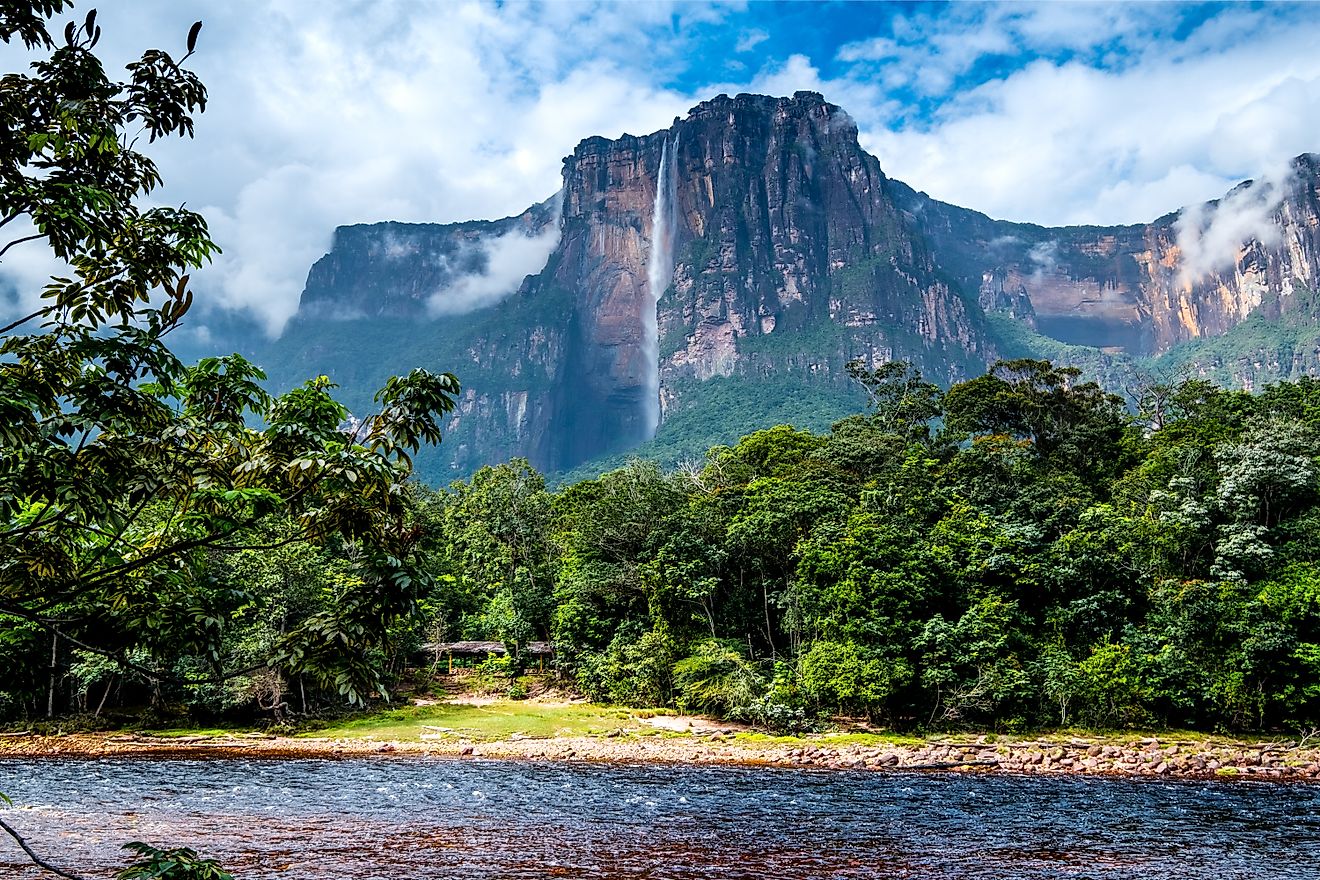 Angel Falls is located on a mountain that is known as the Devil's Mountain, and they are a part of the Canaima National Park in Venezuela.  One impressive thing about all waterfalls is, well, the way the water falls down, making for both an audio and a visual spectacle. Angel Falls, when we measure the highest place from which the water can fall down, is the tallest waterfall on the plane coming at 980 m (around 3,200 feet). 
4. What About Angels?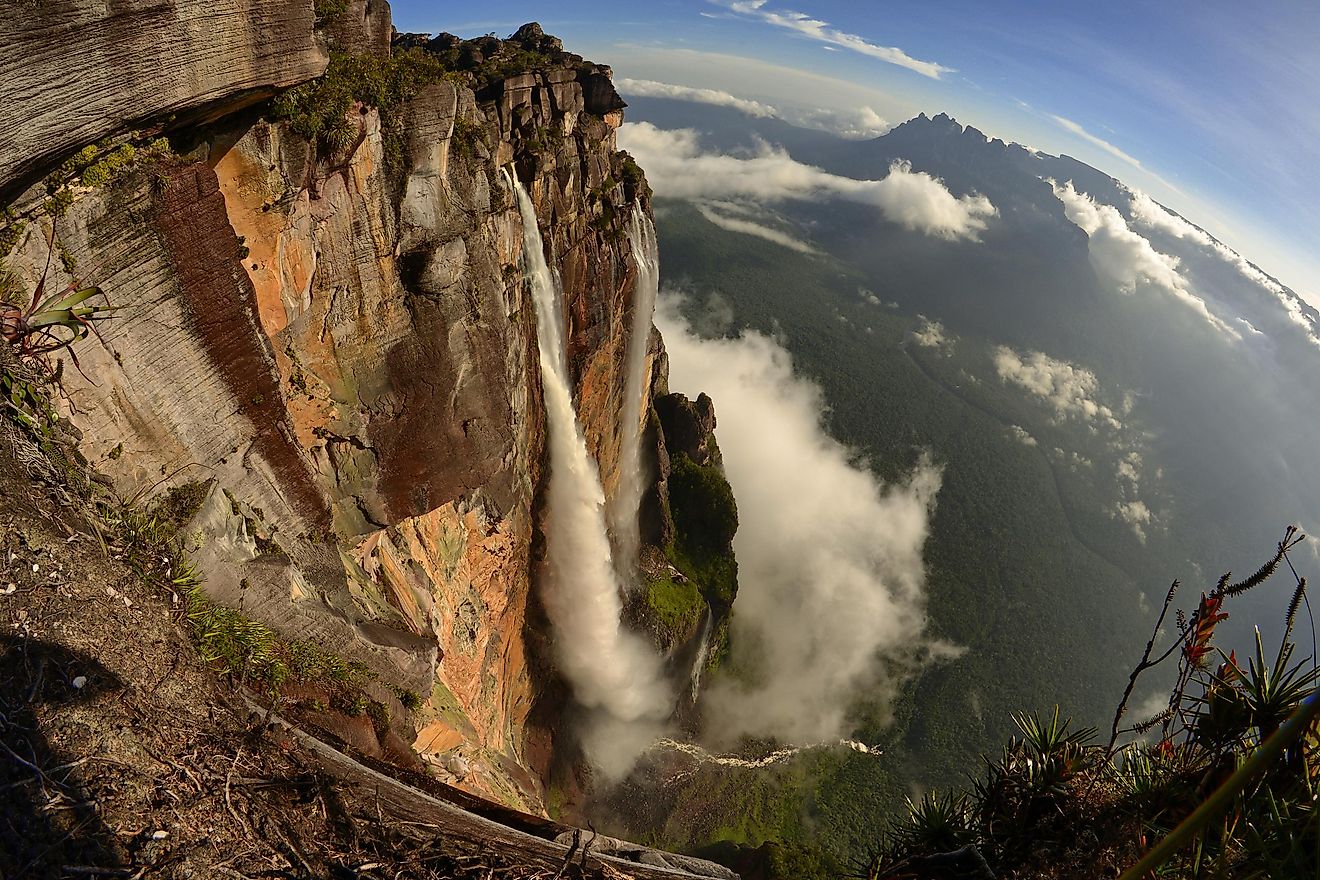 You would think that just the sheer height of this waterfall is what gave it its name, as it is so high up people could think they would reach the angels if they climb up to the top. However, a much more tragic event is responsible for naming the world's largest waterfall. In 1937, an American pilot crashed his plane into the Devil's Mountain. His name was Jimmy Angel. 
3. Only Atoms Remain…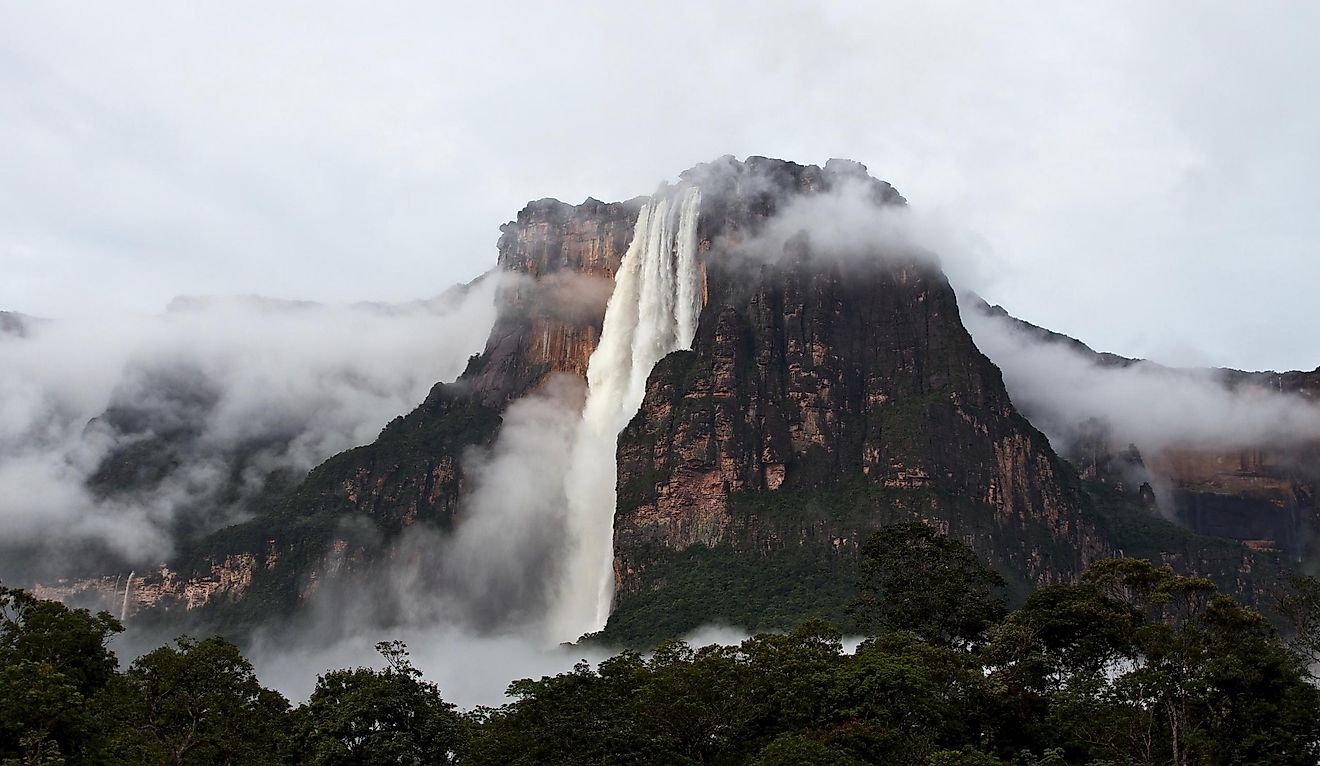 When water falls down a cliff so tall, not much of it reaches the ground, at least not in a way we are used to seeing water. When the water falls down for almost a kilometer, all that is left is a cloud of mist. 
2. World Heritage
Places of extreme cultural value need to be protected. Angel Falls definitely is one of the most amazing places we have on Earth, which is why they got the title of UNESCO World Heritage site. 
1. How Much Water Falls Down?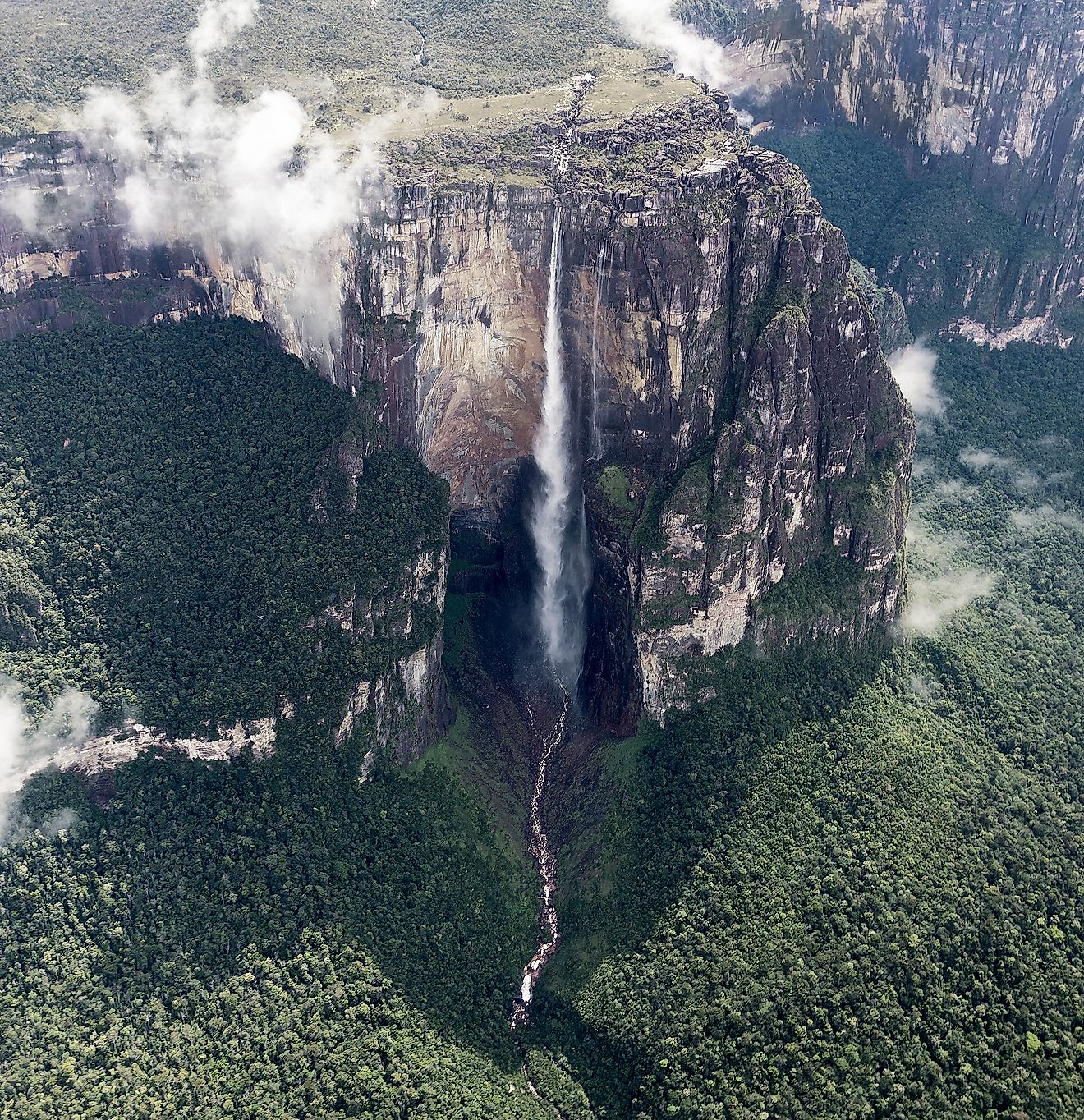 The world's tallest waterfall is not the one that has the biggest annual flow of water. Angel Falls is surpassed on that list by Niagara and Iguacu Falls. This happens because, during summertime, there are frequent shortages of rainfall.