World Facts
The Gotthard Base Tunnel - The World's Longest Rail Tunnel
When it comes to tunnels capable of supporting railways and highways, the world's largest can be found in Switzerland's 57.104 km-long Gotthard Base Tunnel.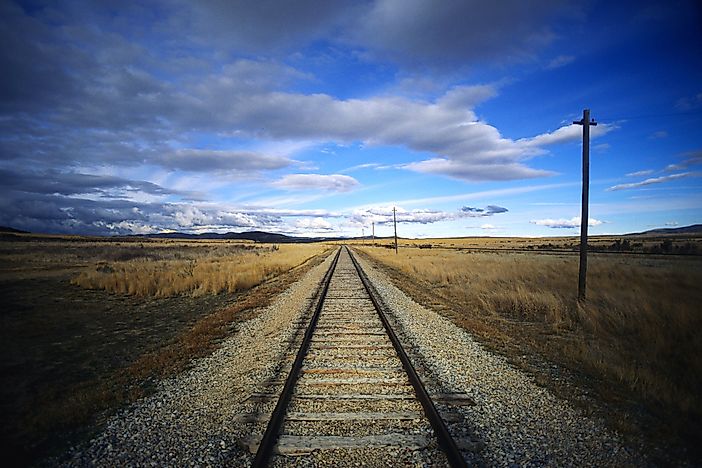 Most of the world's longest railroad and highway tunnels are found on the European and Asian continents, where dense populations have pushed aboveground living spaces to their limits. Of the world's 10 longest rail tunnels, four are in Japan, two are in China, and three in Europe. The longest rail tunnel in the world is the Gotthard Base Tunnel in Switzerland, which has a total length of 57.104 km.
The World's Longest Transportation Tunnels
The Gotthard Base Tunnel
In 2016, Switzerland celebrated the completion of the longest stretch of underground rail connection. The Gotthard Base Tunnel snakes for a mind-boggling length of 57,072 meters! Some sections of the tunnel are exposed, as it has 1000 meters constructed above the surface. Up to 40% of Switzerland's cargo is handled over land, and the tunnel has helped a lot of this bypass the arduous Alpine terrain. The mountains render the construction of flat roads a difficult feat, and prompted construction of this and other large tunnels in the country.
Seikan Tunnel
In Japan, the Seikan Tunnel connects the islands of Hokkaido and Honshu. The ingenious engineering feat is just under 54km meters in length, and spans a maximum width of about 10 meters in places. Notably, a 23 kilometer stretch of this tunnel is at an depth of 100 meters below the seafloor of the Tsugaru Strait in the Japanese Sea. It has two major underground stations that serve the high-speed passenger trains that have run on its rail lines since the tunnel was first opened in 1988. The Seikan Tunnel is the longest continuous underground railroad in Japan, followed by the 24km Hakkoda Tunnel that was opened in 2005. Another of Asia's most notable railroad tunnels is the massive Wushaoling Tunnel in China. Being constructed in a major earthquake zone, and required extensive steel reinforcement.
Channel Tunnel
The most famous underground rail and road tunnel is the Eurotunnel, more commonly referred to as the Channel Tunnel. As it runs under the English Channel to connect the UK and France, the 50.5 km tunnel is almost exclusively under the sea. Opened in 1994 at a cost of almost $15 million dollars, the system includes 4 tunnels in all, including a service tunnel and an emergency lane.
The World's Longest Railroad And Road Tunnels
| Rank | Tunnels & Railroads | Meters |
| --- | --- | --- |
| 1 | Gotthard Base Tunnel (Switzerland) | 57,072 |
| 2 | Brenner Basis (Austria) | 55,392 |
| 3 | Seikan Tunnel (Japan) | 53,850 |
| 4 | Channel Tunnel (UK-France) | 50,450 |
| 5 | Loetschberg (Switzerland) | 34,577 |
| 6 | Koralm (Austria) | 32,800 |
| 7 | New Gunjiao (China) | 32,645 |
| 8 | Guadarrama Tunnel (Spain) | 28,419 |
| 9 | West Quinling (China) | 28,240 |
| 10 | Taihang (China) | 27,900 |
| 11 | Hakkoda (Japan) | 26,455 |
| 12 | Iwate-ichinohe (Japan) | 25,810 |
| 13 | Pajares (Spain) | 24,667 |
| 14 | Lainzer / Wienerwald (Austria) | 23,844 |
| 15 | South Luliangshan (China) | 23,464 |
| 16 | Middle Tianshan (China) | 22,452 |
| 17 | Iyama (Japan) | 22,225 |
| 18 | Dai-shimizu (Japan) | 22,221 |
| 19 | Qingyunshan (China) | 22,175 |
| 20 | Wushaoling | 21,050 |