The Ten National Parks Of France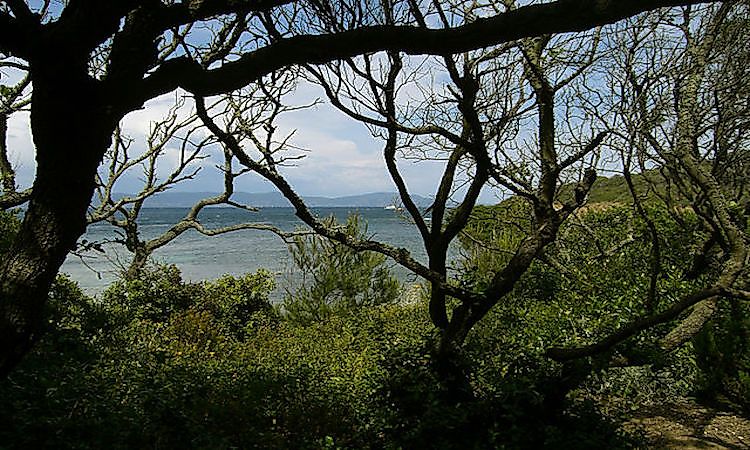 National Parks In France
The government of France has established 10 national parks within its borders and international territories. Seven of these are located in France, and 3 are located abroad. Together, these protected parks cover an area of 1,430 square miles and 3,537 square miles of buffer area. This area represents just over 2% of the territory of France. The national parks of France provide protected areas for the country's biodiversity and allow scientists to research the many plant and animal species found in the parks.
History Of National Parks In France
The government of France has dedicated national parks in areas with rich cultural significance, high levels of biodiversity, and unique landscapes. National parks were first created in the US in 1872 and the idea soon spread to Canada, Australia, New Zealand, and South Africa. Europe was slower to dedicate national parks because its land had been widely developed and occupied by humans. In 1921, France created a national parks administration and began establishing protected areas in several of its colonies. However, a federal law defining national parks was not created until 1960, after years of lobbying by the Touring Club and the Alpine Club of France. This law allowed for the creation of the 7 national parks within its European borders.
Oldest National Park In France
The first legally established national park in France is the Vanoise National Park, protected in July of 1963. This park is located in the Alps mountains and covers an area of 483 square miles. It is home to over 100 bird species as well as the Alpine ibex.
Geography Of National Parks In France
The majority of the seven parks in France are located in mountainous regions. These parks have high granite peaks, glacier valleys, lakes, and alpine grasslands. Additionally, the national parks encompass various climates, including alpine, Mediterranean, and continental. They offer visitors several activities, including mountain climbing, hiking, viewing petroglyphs and architectural ruins, seeing wildlife, and skiing.
The Calanque National Park is located on the coast and includes around 170 square miles of marine area, and the Port-Cros National Park encompasses an entire Mediterranean island and some of its coastal areas. The 3 national parks located outside of Europe are Guadeloupe National Park in the Leeward Islands of the Caribbean, Réunion National Park on an Indian Ocean island, and Guiana Amazonian Park in the Amazon rainforest of French Guiana in South America. The geography of these parks is similar in that they are mainly covered in tropical forests.
Role Of National Parks In France
The national parks of France are important for the country's society and biodiversity. These parks provide a place for people to come closer to nature and learn about wildlife conservation. Additionally, these areas work to preserve the environment and natural habitats of the plants and animals here, including those that are threatened and endangered. Any region with a national park also received government funding to support educational programs and scientific research. Over 7 million national and international tourists visit the national parks here every year.
Need For Additional National Parks
Because of extensive urbanization and development throughout France, many of its natural areas are at risk of being destroyed. This threat makes it imperative that the country creates more national parks to conserve its habitats and wildlife. The government is dedicated to increasing its number of national parks. In 2006, for example, it changed its constitutional definition of national parks. The new definition says that these protected areas must also strengthen relations with the local community. It also increased the size requirement. Plans are currently underway to open an 11th national park in the northeastern region of the country and a 12th national park in one of the country's humid ecoregions.
The Ten National Parks Of France
| Rank | Name | Department | Area | Established |
| --- | --- | --- | --- | --- |
| 1 | Guiana Amazonian Park (Parc amazonien de Guyane) | French Guiana (overseas department) | 33,900 km2 (13,089 sq mi) | 2007 |
| 2 | Vanoise National Park (Parc national de la Vanoise) | Savoie | 1,250 km2 (483 sq mi) | 6 July 1963 |
| 3 | Réunion National Park (Parc national de la Réunion) | Réunion (overseas department) | 1,054 km2 (407 sq mi) | 2007 |
| 4 | Écrins National Park (Parc National des Écrins) | Isère and Hautes-Alpes | 918 km2 (354 sq mi) | 27 March 1973 |
| 5 | Cévennes National Park (Parc national des Cévennes) | Mainly Lozère and Gard, also Ardèche and Aveyron | 913 km2 (353 sq mi) | 2 September 1970 |
| 6 | Mercantour National Park (Parc national du Mercantour) | Alpes-Maritimes and Alpes-de-Haute-Provence | 685 km2 (264 sq mi) | 18 August 1979 |
| 7 | Calanques National Park (Parc national des Calanques) | Bouches-du-Rhône | 520 km2 (201 sq mi) | 18 April 2012 |
| 8 | Pyrénées National Park (Parc national des Pyrénées) | Hautes-Pyrénées and Pyrénées-Atlantiques | 457 km2 (176 sq mi) | 23 March 1967 |
| 9 | Guadeloupe National Park (Parc national de la Guadeloupe) | Guadeloupe (overseas department) | 173 km2 (67 sq mi) | 20 February 1989 |
| 10 | Port-Cros National Park (Parc national de Port-Cros) | Var | 7 km2 (3 sq mi) | 14 December 1963 |