The Largest Lakes in Sweden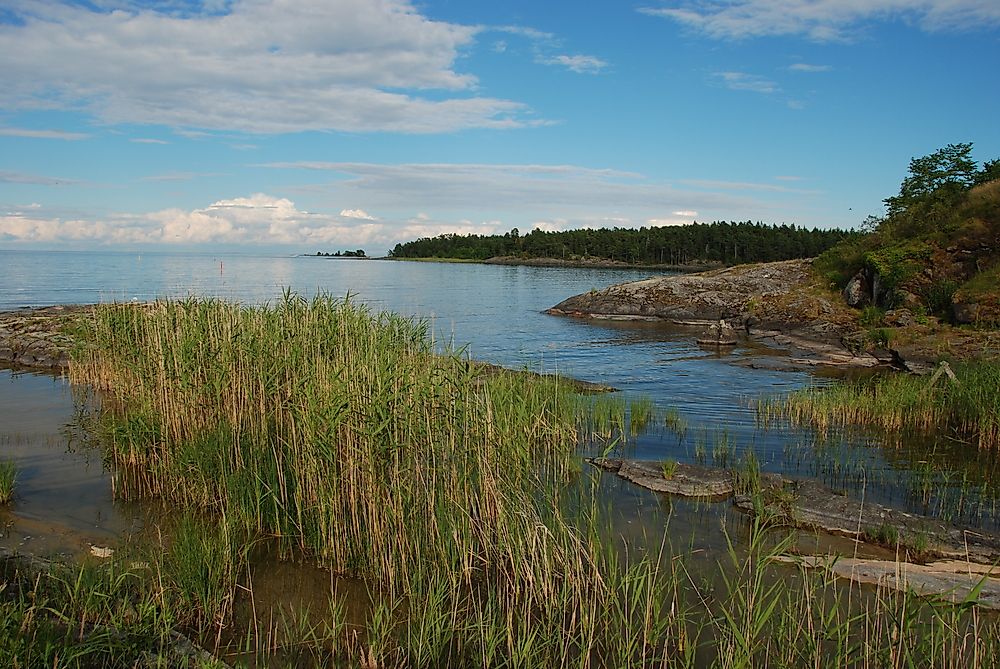 Sweden has more than 97,500 lakes that have an area of more than 8,100 square meters. Most of the lakes in the country have a glacial origin. According to researchers, the glacial lakes of Sweden were formed due to erosional action by glaciers. Sweden's biggest lakes by area are highlighted below.
1. Vänern
Vänern occupies an area of 5,519 square km and is Sweden's largest lake. Furthermore, it is the largest and the third-largest lake in the European Union and Europe, respectively. The lake encompasses parts of three Swedish provinces: Värmland, Dalsland, and Västergötland. It lies at an elevation of 144 ft above sea-level and has a maximum depth of 348 ft. The Klarälven is the main source of water feeding the lake, and the Göta älv drains Vänern at its south-west. The lake plays an important role in the local economy of the region, especially by facilitating transportation. Fishing is also an important economic activity for locals living near the lake.
2. Vättern
Vättern is Sweden's second largest lake. However, with an area of 1,886 square km, it is significantly smaller than Vänern. It is Europe's sixth largest lake by area. The lake is located southeast of Vänern, in the south-central part of the country. It is a long, finger-shaped lake, and its deepest point is 420 ft below sea-level. About 26.7% of the drainage basin of Vättern is dedicated to agriculture and nearly 62% area is covered by forests. The lake is noted for its clear, non-polluted water which requires little treatment prior to use as drinking water. Fishing is an important activity associated with the lake. Vättern also supports numerous industries in its drainage basin.
3. Mälaren
Mälaren is Sweden's third biggest lake and encompasses an area of 1,090 square km. Located in Svealand, the lake has a maximum depth of 64 m. The lake drains into the Baltic Sea through both natural and artificial outlets. The 91 square km large Selaön is the largest island on Lake Mälaren. Settlements from the Viking Age on two of the lake's islands have been designated as UNESCO World Heritage Sites.
Other Notable Lakes in Sweden
Hornavan is the deepest lake in Sweden. It is located in the Swedish Lapland province and has a maximum depth of 725 ft and an area of 1,394 ft. Torneträsk is the second deepest lake in Sweden. It is located in Lapland, Norrbotten County and has a maximum depth of 551 ft. Also, Lake Vänern is not only the largest lake in Sweden by surface area, but is also the largest in terms of volume. It has a volume of 153 cubic km.
The Largest Lakes in Sweden
| Rank | Lake | Area |
| --- | --- | --- |
| 1 | Vänern | 5,519 km2 |
| 2 | Vättern | 1,886 km2 |
| 3 | Mälaren | 1,090 km2 |
| 4 | Hjälmaren | 477 km2 |
| 5 | Storsjön | 456 km2 |
| 6 | Torneträsk | 330 km2 |
| 7 | Siljan | 292 km2 |
| 8 | Hornavan** | 262 km2 |
| 9 | Akkajaure | 260 km2 |
| 10 | Uddjaure | 249 km2 |