The Largest Cinema Chains In The United States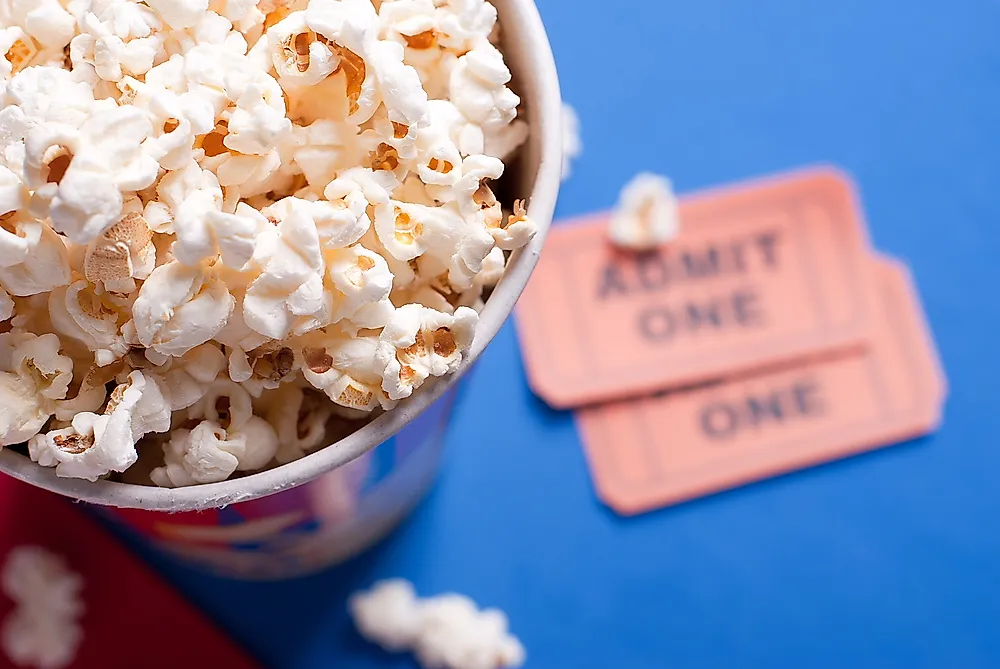 A cinema or a movie theatre is a building with an auditorium to watch movies for entertainment, and they are commercial establishments that cater to the general public. Some movie theatres are operated by societies or not for profit organizations that charge members a membership fee to view the movies. Tickets are purchased by people who attend a movie. Movie projectors are used to project the movies on a large screen in front of the auditorium. A number of wall mounted speakers are used in playing the sound, dialogue, and music. Subwoofers have been used since 1970's for the low pitched sounds. However, most movie theatres are currently fitted with digital cinema projections, therefore, removing the need to transport physical films on heavy reels. From the 1960's large theatre complexes were designed in the US to have several screens, some having as many as 25 screens. Most movies theatres would sell snacks, candy, and soft drinks, while others sell fast food and even in some places some theaters are licensed to sell alcohol.
American Multi-Cinema Theatres
American Multi-Cinema (AMC) is a theatre chain operated and owned by the AMC entertainment, and its headquarters is in Leawood, Kansas. The Dubinsky brother (Barney, Maurice, and Edward) formed the company, then named Durwood Theatres, in 1920. Stanley (Edward's son) changed their name to American Royal Cinema in 1968. In 1961, the company had only ten theatres, and Stanley revolutionized it into AMC during their incorporation process. AMC became the biggest American cinema chain in the world after acquiring Carmike cinemas, UCI Cinemas, and Odeon Cinemas in 2016. AMC has over 2,200 screens in 244 theatres across Europe and more than 8,200 screens in their 661 cinemas across the United States.
Regal Entertainment Group
REG (Regal Entertainment Group) headquartered in the unincorporated Hall Crossroad in Knoxville, Tennessee runs the 2nd biggest theatre in the United States. REG started in 1989 in Tennessee with Mike Campbell as the CEO. REG opened numerous cinemas in the suburbs with a premium café which gave their theatres an upscale look. REG operates theatres circuit with over 7,307 screens in over 564 theatres. REG operates three main theatres brands including United Artists Theatres, Edwards cinema, and Regal Cinemas. These theatres retained their signage on the outside, but their indoor branding uses the REG name and logo.
Cinemark Theatres
Cinemark USA is an American theatre owned by the Cinemark Holdings, Inc which operates in Taiwan, Brazil, and the United States. With their headquarters in Dallas, Texas, Cinemark theatres control over 30% of the theatre market share in Brazil. Cinemark runs numerous brands in the United States including Rave cinemas, CineArts, Tinseltown USA, and Century Theatres. Lee-Roy Mitchell started Cinemark as theatre chain in Utah, Texas, and California. Although some online records indicate that the company might have begun in 1977, it is not clear when the company started. Cinemark operates over 4,499 screens in about 335 theatres in the United States.
Marcus Corporation
Marcus Corporation is a publicly held American firm headquartered in Wisconsin. This cinema operates two principal divisions the Marcus resorts and hotels plus Marcus Theatres. Ben Marcus started this company on November 1, 1935, after buying a single-movie theatre screen in Ripon, Wisconsin. Marcus operates screens in Ohio, Nebraska Wisconsin, Minnesota, North Dakota, Illinois, and Missouri. Marcus operates over 681 screens in about 53 theatres.
Harkins Theatres
Harkins theatre is a movie theatre chain with cinemas throughout the Southwestern part of United States. Harkin is a privately owned firm, operated by Harkins Enterprises, their mother company. The business manages about 501 screens in 33 theatres throughout Texas, Oklahoma, California, Arizona, and Colorado. Dwight Harkins opened the firm in 1933 when he began his first cinema (State Theatre) in Tempe.