The Biodiversity Hotspot Of The Western Ghats, India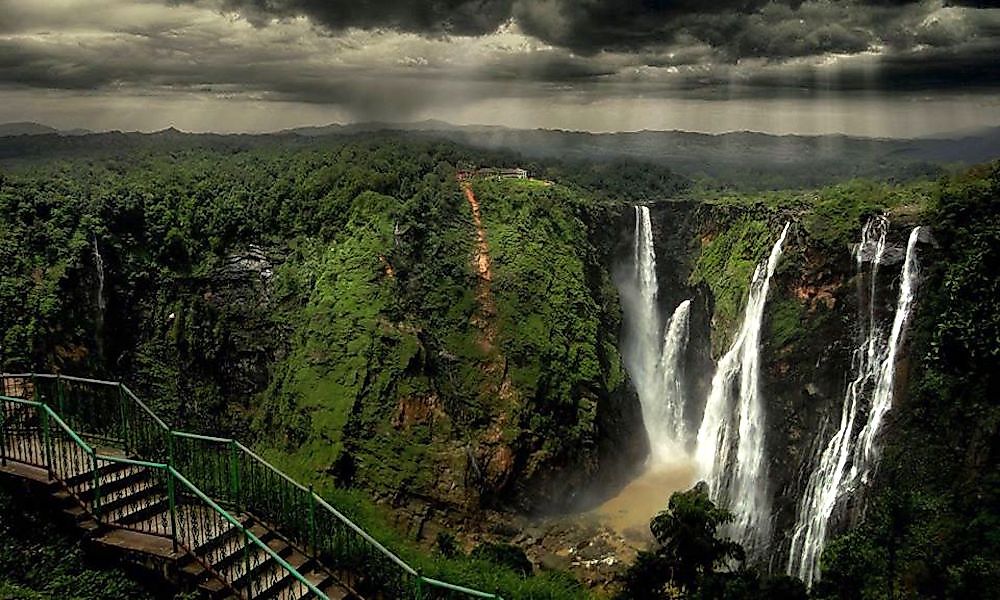 The Western Ghats is a mountain range running parallel to peninsular India's western coast. A UNESCO World Heritage Site and a biodiversity hotspot, the Western Ghats ecoregion is a storehouse of natural treasures found nowhere else in the world. The Western Ghats separates the eastern Konkan coastal region of India from the Deccan Plateau. 39 protected areas including national parks, reserve forests, and wildlife sanctuaries are present in the region
Why Is It One Of The "Hottest biodiversity hotspots"?
The Western Ghats is not only a biodiversity hotspot but also one of the "hottest" of its class because of the incredible biological diversity exhibited here. The region hosts 7,402 species of flowering plants, 1,814 non-flowering plant species, 508 species of birds, 139 species of mammals, 179 amphibian species, 290 freshwater fish species, and as many as 6,000 insect species. Many species are endemic to the region and at least 325 species that have been globally declared as threatened live in the forests of this ecoregion.
Climate Of The Western Ghats
The climate of the Western Ghats ecoregion varies depending on altitude and distance from the equator. The average annual temperature is around 15 °C. The climate is tropical humid in the lower reaches of the Western Ghats since it is influenced by the proximity to the Arabian Sea. The climate becomes more temperature with rising altitude. In some parts of the Western Ghats, freezing temperatures during winter and frost are common. The windward side of the Western Ghats receives heavy rainfall during the monsoon season since the mountain range acts as a barrier to the monsoon winds which are forced to rise and deposit most of the rain. Rainfall in the windward slopes is about 300 to 400 cm while that in the rain shadow region is much lower, about 100 cm.
The Flora Of The Western Ghats
Of the 7,402 species of flowering plants that grow in the Western Ghats, only 376 species have been introduced while the rest are indigenous species. 1,438 species of flowering plants are cultivated for commercial or ornamental purposes. 2,253 of the indigenous species are endemic to India and 1,273 species among them are found only in the Western Ghats ecoregion.
The Fauna Of The Western Ghats
139 mammalian species (including 16 endemic animals of which 13 are threatened) inhabit the Western Ghats. Some of the threatened species are the Malabar large-spotted civet, lion-tailed macaque, Nilgiri langur, Nilgiri tahr, and the Bengal tiger. The Western Ghats hosts the largest population of Bengal tigers outside the Sundarbans. The ecoregion also houses a significant population of Mugger crocodiles. More than 80% of the 179 amphibian species found here are endemic in nature. According to records, the Western Ghats house 288 species of freshwater fish including many endemics. More than 508 species of birds live in the Western Ghats including 16 endemic species. Some examples of birds living here are the rufous-breasted laughingthrush, black-and-rufous flycatcher, Nilgiri flycatcher, Malabar gray hornbill, white-bellied treepie, rufous babbler, white-bellied shortwing, etc. The Western Ghats also host about 6,000 species of insects.