The 5 Largest Carnivores On Land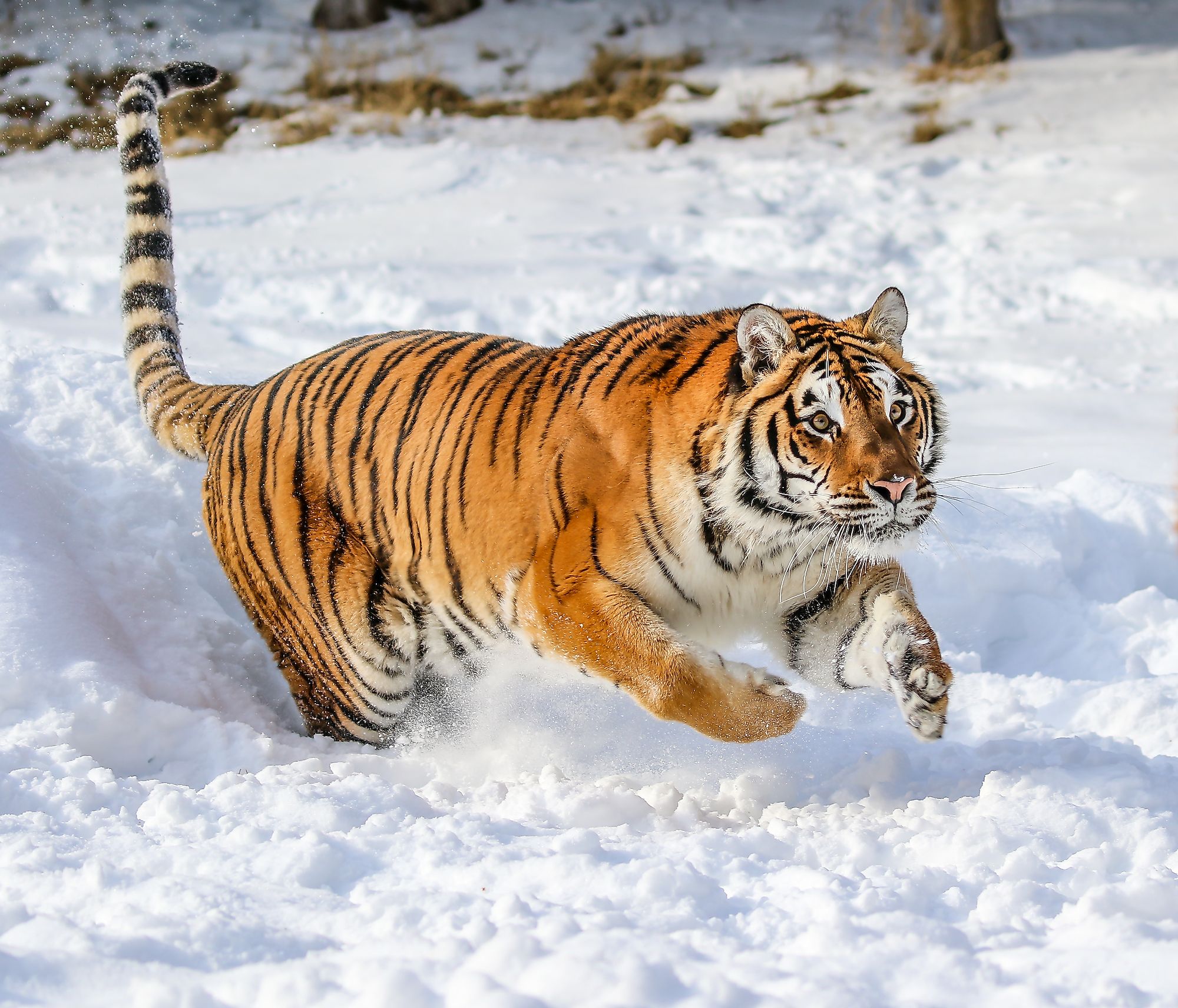 The Burmese python is one of Earth's largest land predators.
The polar bear is being threatened by global warming and shrinking ice sheets.
There are fewer than 400 Siberian Tigers now in existence.
The animal kingdom can be divided into many categories, and whether or not a species eats meat is one of them. Animals that only live on the flesh of others are called carnivores. (Omnivores are those that eat both plants and animals). 
The very largest carnivore to ever grace our planet is thought to have been a dinosaur called the Spinosaurus.  It walked the earth in Africa about 112 million to 97 million years ago, during the Cretaceous period, no doubt striking enormous fear in anything it chased. Spinosaurus is thought by some researchers to have been about 52 to 59 feet (16 to 18 m) long and to have weighed somewhere between 7.7 to 9.9 tons (7 to 9 metric tons). In other words, it was enormous. 
Today, nothing that large exists.  We do have some mighty predators still with us, however. What are they? The largest carnivore may come as a surprise to you. It is actually the lowly walrus, who eats a variety of creatures from the sea in order to survive. This animal spends only part of its life on land, however- about one third- and so we are not including it in this official list. 
Besides the walrus, here are the top five largest land carnivores now living on planet Earth.
5. Polar Bear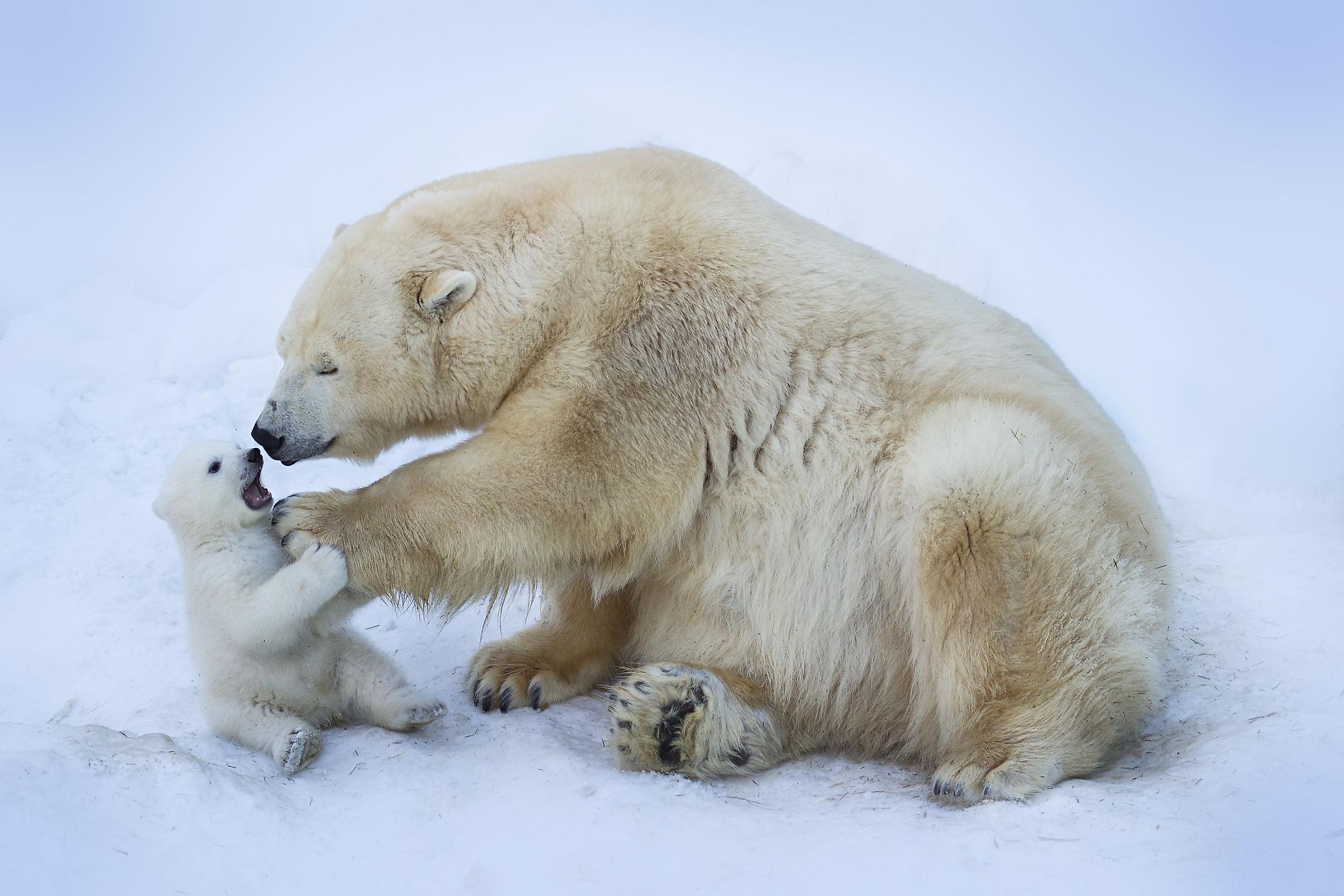 Like the walrus, the polar bear lives in both the water and on land. It does rely on sea ice in order to prey on seals however, and females are known to come ashore in order to make dens in which to birth their young. With sea ice melting, polar bears also wander on land in Canada in Manitoba, Nunavut and Ontario, looking for food in garbage dumps, and elsewhere. In this way, we are considering polar bears a land loving animal, as well as a sea dweller. 
Polar bears can grow to be 10 feet tall (3 m), and they can weigh about 775 to 1,200 lbs. (351 to 544 kilograms). They live in the arctic, in Canada, the US and Russia, and is  presently considered to be a vulnerable species, as its lifestyle is now being  threatened by global warming and melting sea ice.
4. Brown Bear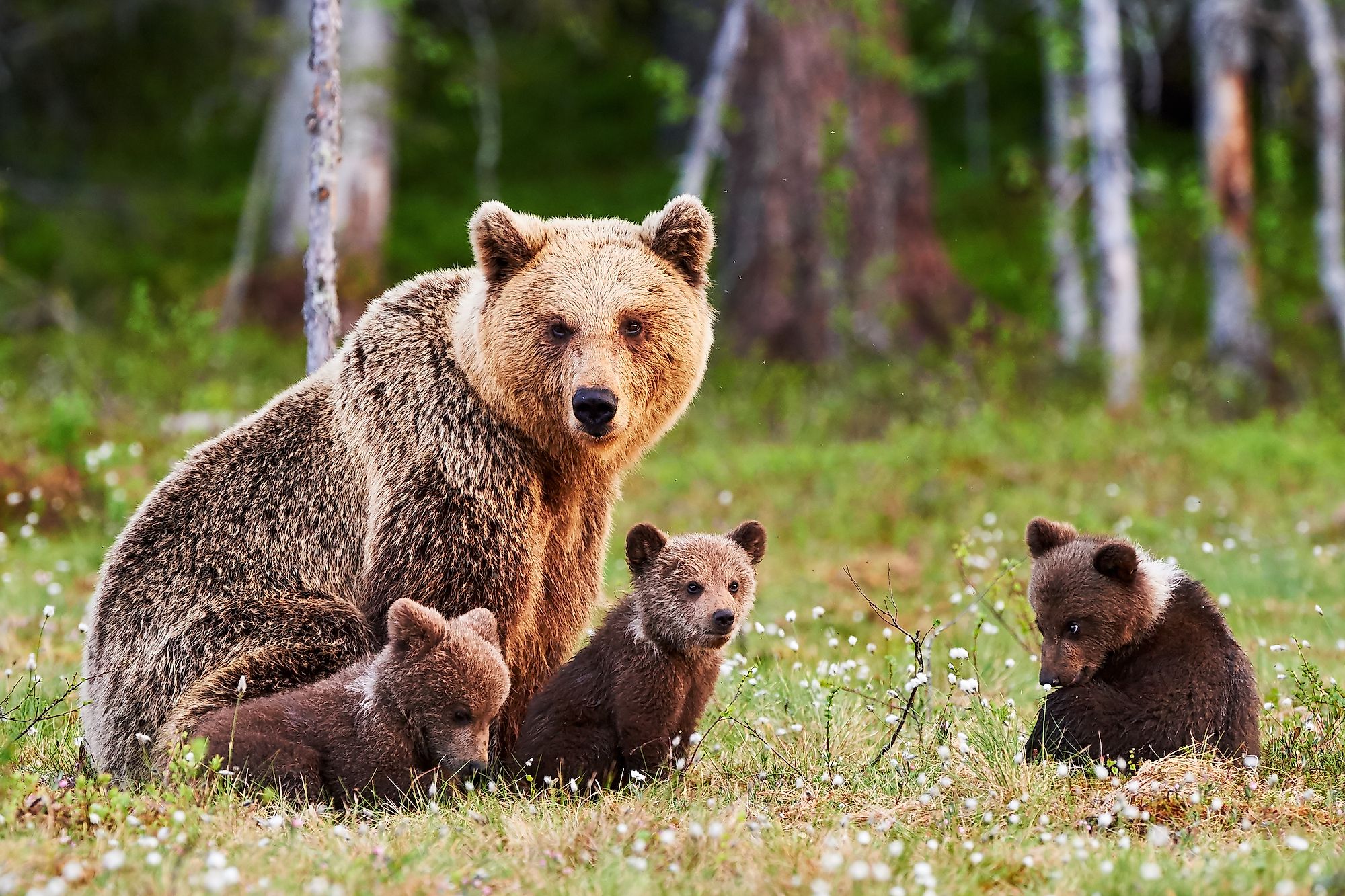 The brown bear is another very large land carnivore. It survives on salmon, seaweed and berries, and the biggest can be found living off the coast of British Columbia in Canada, and Alaska in the US. Brown bears are also found in the forests and mountainous regions of the rest of North America, as well as in Asia and Europe. They can grow to be 5 to 8 feet long (1.5-2.5 meters long) and can weigh up to 700 pounds (317 kg).
3. Siberian Tiger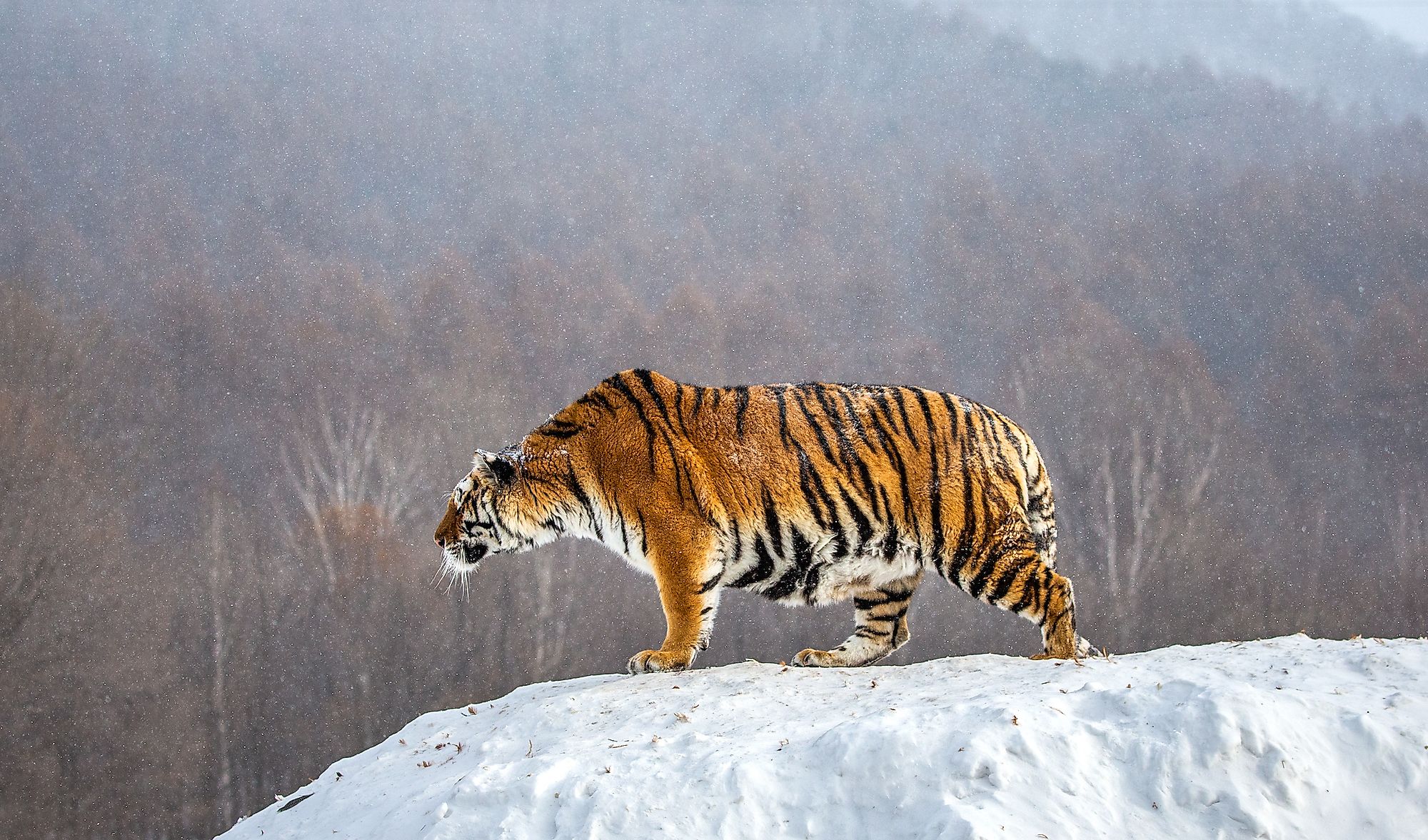 You may often think of tigers as living in hot climates, but some do like the snow. The Siberian tiger lives in Eastern Russia, China and North Korea inhabiting forests, where it preys on elk and wild boar. Siberian tigers are a threatened species, but not yet endangered. According to National Geographic, there are said to be fewer than 4,000 of them now alive in the wild.
2. African Lion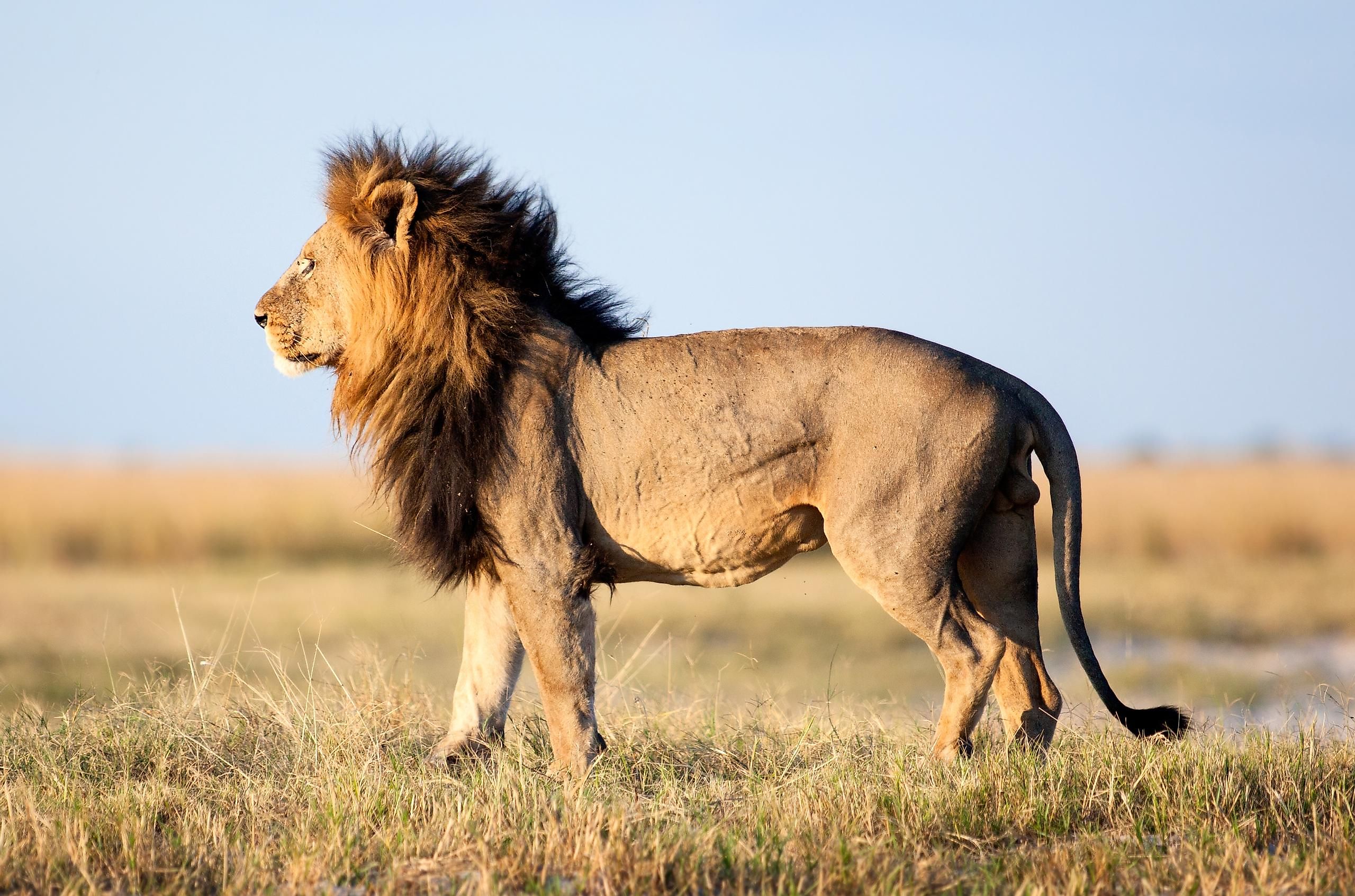 The African lion is also one of Earth's biggest predators. These animals live in prides, with up to twelve females and a few males, raising their cubs together. They eat wildebeest, antelopes, and zebras, hunting on the grasslands of sub-Saharan Africa. These lions can grow to be about ten feet long (3 meters), and can weigh 265 to 395 pounds (120 to 180 kg).
1. Burmese Python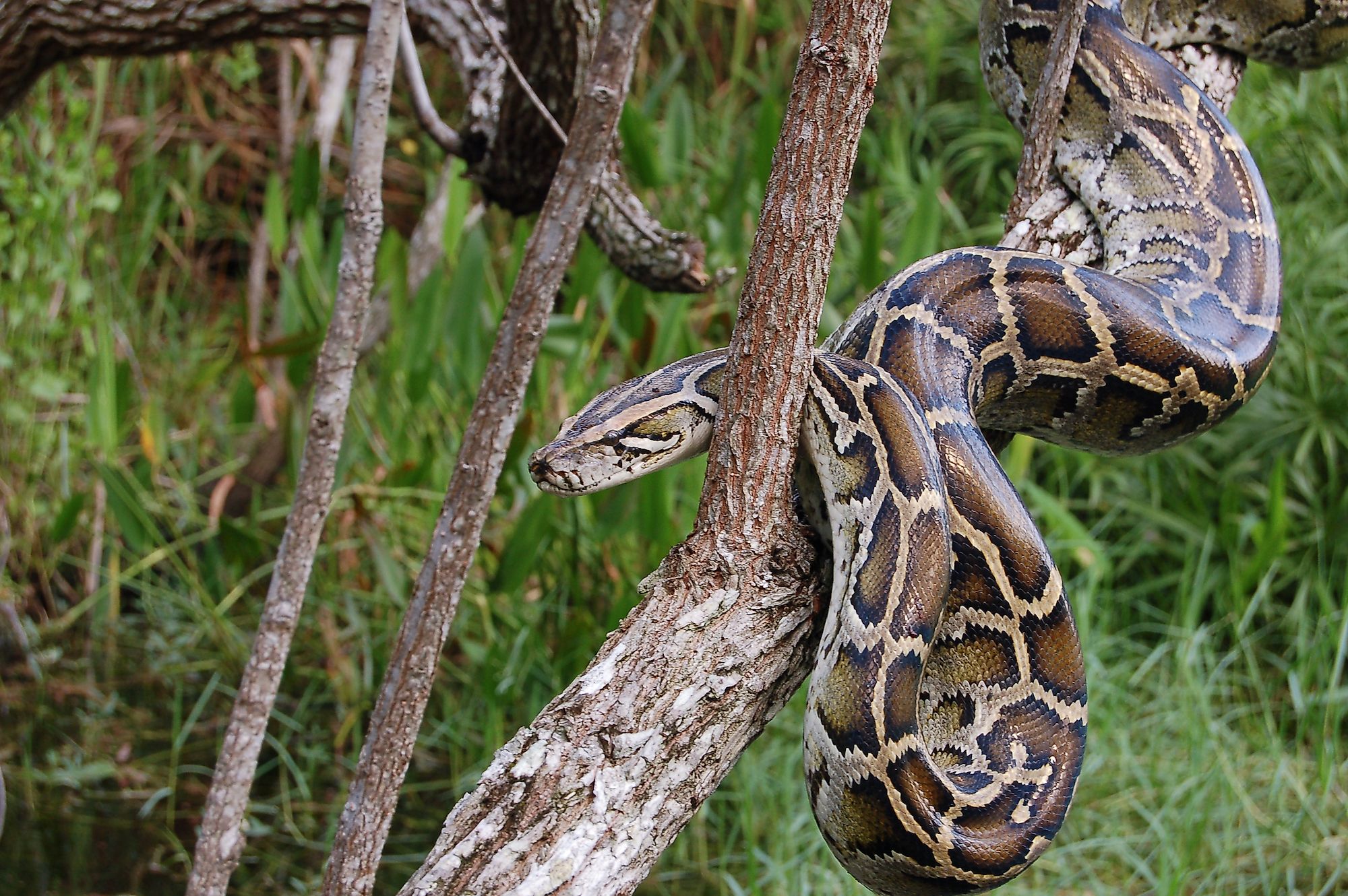 Yes, even a snake is on the list of largest carnivores! Burmese pythons are formidable reptiles that are known to eat rats, goats and even deer. They are native to jungles and marshes in Southeast Asia, and can grow to be 16 to 23 feet long (5 to 7m).  Impressively, they weigh up to 200 pounds (90 kg). 
Burmese pythons now also live in Florida's everglades as exotic pet owners released them to live in the wild when they no longer wanted them. These snakes have no natural predators in this area, and this has resulted in the snakes being forcibly hunted in the everglades by conservation authorities in order to attempt to bring their invasive numbers down.