The Democratic Republic of Congo (DRC) presently has three sites designated as Wetlands of International Importance. Together, these Ramsar sites cover a surface area of 7,435,624 hectares. The Ramsar Convention entered into force in the country on May 18, 1996.
Significance Of The Ramsar Sites In The DRC
The Ramsar sites in DRC play a vital role in the conservation of rare and endangered flora and fauna of the region. These are some of the last remaining sites in the country where human intervention and exploitation of natural resources are not allowed. However, years of civil war and political unrest in the country has adversely affected these natural habitats in the country and flora, and fauna in the region have been subjected to illegal human activities. International attention is thus necessary to protect these vulnerable habitats in DRC.
3. Virunga National Park -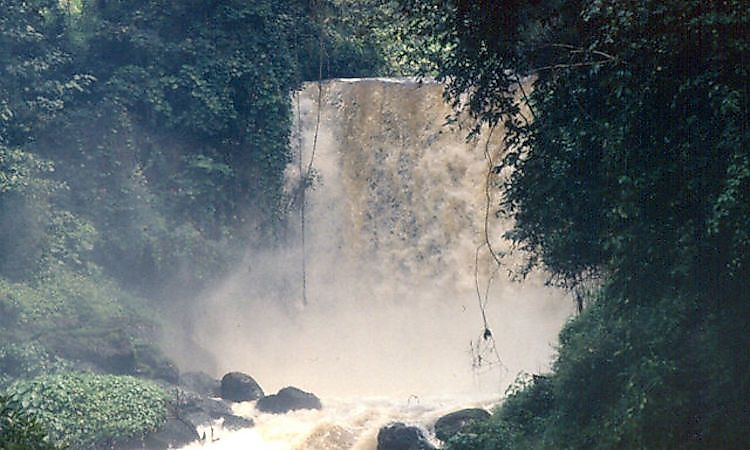 Another important Ramsar Wetland of International Importance is the Virunga National Park in DRC. Formerly known as the Albert National Park, Virunga is a 7,800 square km that stretches from the Rwenzori Mountains in the north to the Virunga Mountains in the south. Established in 1925, the Virunga was the first national park in the entire continent. In 1979, it was inscribed as a UNESCO World Heritage Site. The Virunga National Parks hosts exceptional biodiversity including birds, reptiles, and mammals. Okapis, giraffes, gorillas, forest elephants, chimpanzees, and a wide variety of endemic birds constitute the fauna of this national park.
2. Mangroves National Park -
Also known as the Muanda Marine Reserve or the Marc Marine, the Mangroves National Park is a Ramsar wetland and protected area in the DRC. It is well-known for its mangrove forests which provide a safe haven to the endangered manatee population that resides at the mouth of the River Congo. Though mangroves are also found in South Asia, the ones in DRC are a distinct type. The Mangroves National Park was established in 1992 to protect this unique habitat, its flora, and fauna. Besides the manatees, crocodiles, snakes, hippos, bushbuck, reedbuck, and other animal species also inhabit the park.
1. Ngiri-Tumba-Maindombe -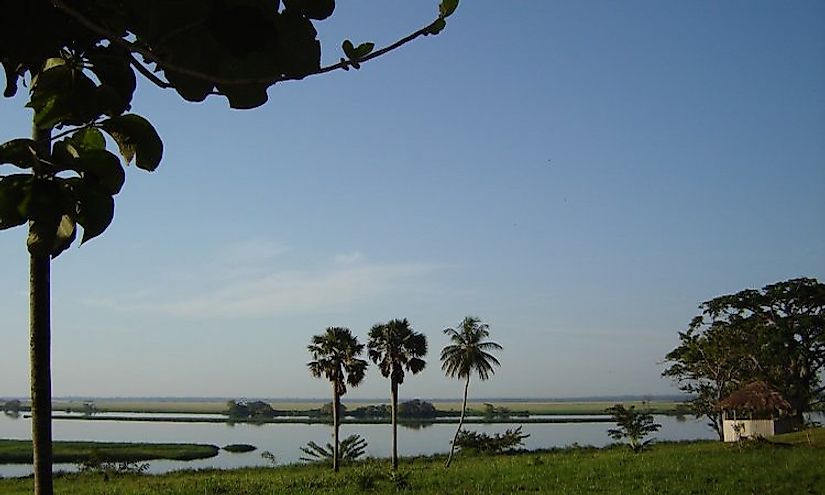 Tumba-Ngiri-Maindombe, a Ramsar Wetland of International Importance is the largest one of its kind in the world. The wetland encompasses an area of 65,696 square km surrounding the Lake Tumba on the western side of the Congo Basin. The size of the wetland is about twice the size of Maryland and Belgium. The landscape of the area includes vast stretches of forests, marshland, and seasonal lakes of great ecological and economic value. However, the Tumba-Ngiri-Maindombe wetland is today under significant threat due to corrupt governance in the area and pressures from the rapidly growing population and illegal activities.