Travel
Nottingham Castle, England: Unique Places In The World To Visit
This is thee very same castle from the Robin Hood legend, with Sherwood Forest lying nearby.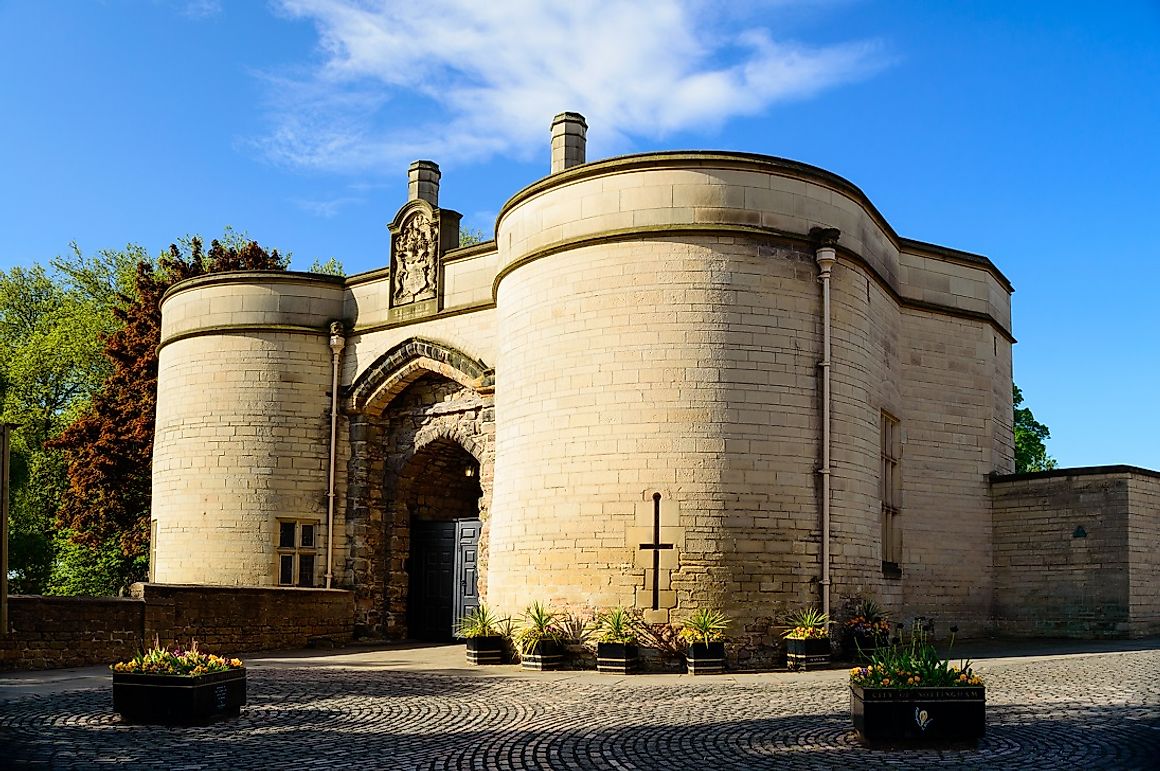 Description
Nottingham Castle stands on a rock promontory and is above the city of Nottingham, Nottinghamshire, England. It is the very same castle made so famous by the Robin Hood legend. The Sherwood Forest spoken of in those same tales is also nearby. Although the original 11th Century Medieval castle was for the most part demolished during the English Civil War, a splendid and luxurious ducal mansion was built on the same site in 1674, which remains to this day. Then, in 1875, this mansion was turned into an art gallery and museum. Anyone wishing to visit and explore the castle should come in the summertime, which is said to be the peak season due to the weather. The castle is open seven days a week, and requires the payment of admission fees.
Tourism
The castle is the star attraction for the City of Nottingham, with the castle featuring many significant events for the public annually. The Robin Hood Pageant is a favorite,, and the Nottingham Beer Festival is always a sellout as well. The average tourist can reach Nottingham City from London. The city itself is a popular tourist destination, boasting around 247,000 international visitors in 2013 alone. Once in the city, the castle is an easy 10 to 15 minute walk from the train station. The Nottingham City Center is also only a close walking distance away. There are brown tourist signs directing tourists to the castle, with public transportation also being available.
Uniqueness
Today, Nottingham Castle is a museum and art gallery. Within its displays are the city's decorative art collections, and it also houses many of the area's most important archaeological and historical collections. Tourists come to see its museum and enjoy its cafe and souvenir shop. For families, there is a picnic area and a medieval playground as well. A six-acre Victorian garden is also to be found in the castle complex. A cave tour is a must for any history buff, as it gives them the chance to take the tedious steps down to the rock base where there are many caves to explore that were important to the area and its people in Medieval times. Indeed, this castle has more tales to tell than those found in the Robin Hood legends.
Habitat
The Nottingham Castle is perched on top of a steep rock. It is near a forest recreation ground, which is itself home to many native English animal species and plants. Horse chestnuts, silver birches, rowans, sessile oaks, turkey oaks, and English elms are just some of the trees found here. There are many examples of other Old World plant species still growing below them in the forest, such as meadow flowers. Small bird species are attracted by the prospects of dining upon such insects as butterflies, hornets, and beetles. Many of these birds, including nuthatches, woodpeckers, chaffinches and owls, call this forest their home. The castle itself is also home to a few birds that nest in its higher walls.
Threats
Tourists are generally safe when they obey castle rules and do not stray from their tour groups. The caves may pose a hazard to careless visitors, though, and the steps leading down to the caves are steep, so a good pair of flat shoes are necessary. On the other hand, tourists who touch and break museum objects can be a threat to the museum and castle. Human traffic almost always affects historical places, but active upkeep and maintenance efforts help to preserve this place's value and integrity. Urbanization is also a perceived threat in the near future, as many historical structures in the city have either been torn down or re-assigned to accomadate new uses.
This page was last updated on April 25, 2017.
Citations
Your MLA Citation
Your APA Citation
Your Chicago Citation
Your Harvard Citation
Remember to italicize the title of this article in your Harvard citation.