Native Plants Of Kazakhstan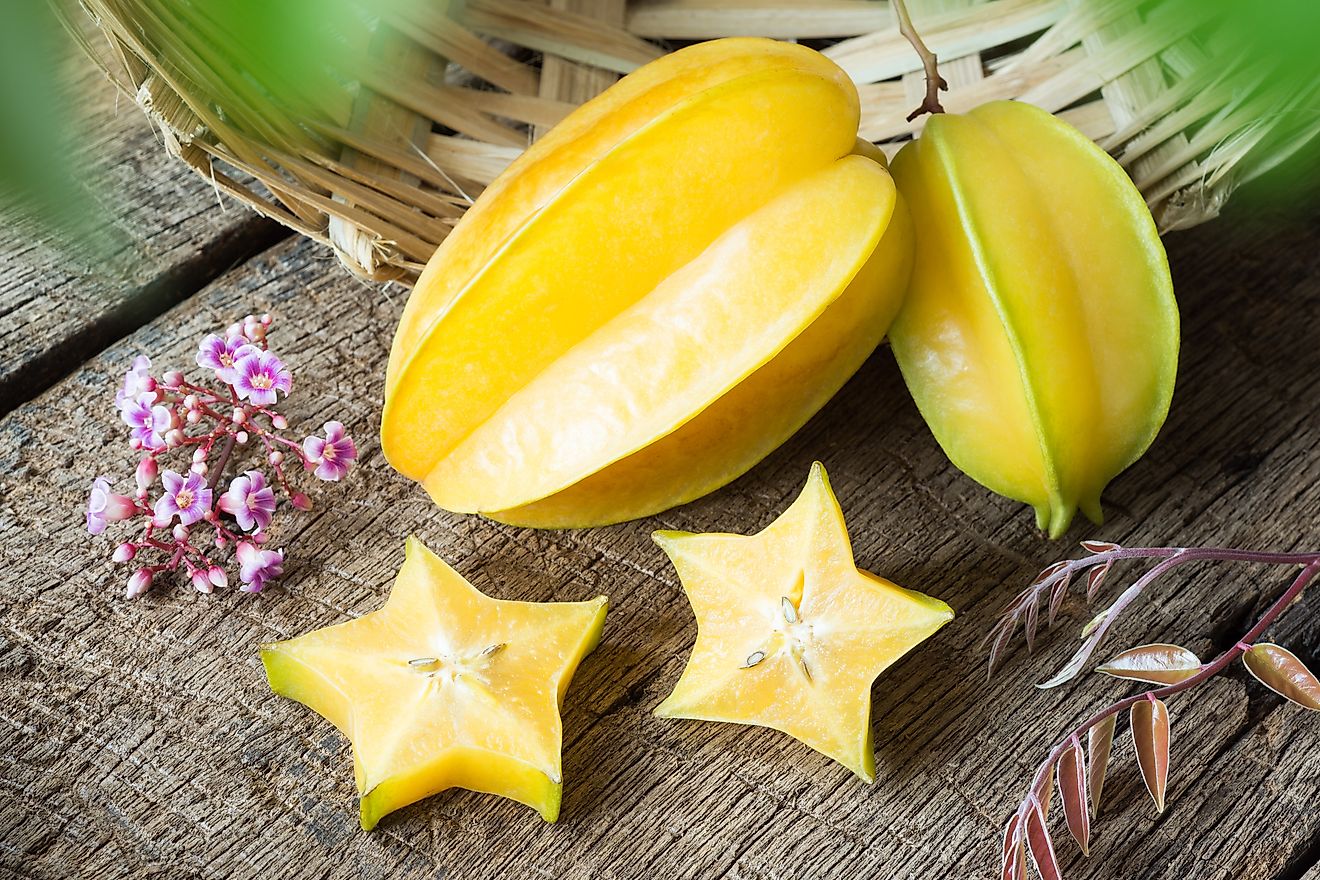 Kazakhstan is the largest landlocked country in the world, located in Central Asia. The terrain in the country is made up of a large flat steppe (grass lands) that extend from the Volga in the west to the Altai Mountains in the East, and from the plains of western Siberia in the northern part to the deserts and oases of Central Asia in the South. The different climatic zones of the country allow a broad range of plant species that are native to the country, while other are found in the neighboring countries as well.
Native Plants Of Kazakhstan
Steppe Dwarf Cherry (Prunus fruticosa)
Prunus fruticosa is a shrub native to Kazakhstan, Belarus, Germany, Italy, Serbia, Romania, Western Siberia, Xinjiang China, Ukraine, Poland, and the Czech Republic. It best grows in loamy soils and requires a lot of sunlight. It has a dark brown bark and the appearance of its leaves change from dark green to yellow during autumn. Its flowers are white in May while its red fruits ripen in early August. Prunus fruticosa grows at forest edges by forming thickets. The fruit of the plant is light to dark red of between 8 and 25 mm in diameter ripening in the months of August, and the taste of the fruit is sour.
Ludwig Iris (Iris ludwigii)
This plant mostly grows in eastern Kazakhstan and can be easily noticed due to its crowding nature. Its flowers range from violet and blue. It grows up to 30 centimeters in soils with good drainage systems and open areas to receive the sunshine. It is being conserved due to the effects left behind by grazing animals and farming activities. In late August and early September, the plant produces seed capsules.
Niedzwedzkia (Niedzwedzkia semiretschenskia)
Niedzwedzkia is a plant named after the Russian botanist Vladislav Niedzwiecki. It grows in dry and rocky hillsides. It has purple flowers which are seen from the end of April and August. The range of the plant is in the Altai Mountains of Kazakhstan, Siberia, Russia, and Central Asia. The habitat of the plant is on the steppes, meadows, gravelly slopes, and thickets of stipa splendens. The plant is listed as IUCN red book as endangered. Primary threats to the plant include overgrazing and other farming activities.
Starfruit (Damasonium alisma)
Star fruit is a marshy plant native to Kazakhstan, Spain, Portugal, Great Britain, Russia, and France. It grows favorably in marshes and ponds and can grow to reach 1 foot. It produces its flowers from June to August. The plant species is classified as vulnerable according to IUCN red list. The population of the plant is severely fragmented and continues to decline because of loss of the habitat, reduced area of growth because of grazing land, and stabilization of water levels. There is no evidence of reduction of the factors causing the decline of plant population, and soon the plant may qualify for the endangered category because 50% of the habitat range and the plant population have been lost.
European Bedstraw (Galium rubioides)
The species is found in Kazakhstan, Central Asia, and Europe. The plant species grows in damp areas such as swamps and stream banks. It has needle-shaped green leaves, and its flowers can either be green, yellow or white. It is being cultivated for its scent and is widely used in perfume and beverage industries. The plant grows erect to 100cm high having broad leaves that can be as long as 20cm and 15 cm wide. The fruits and roots of the plant have a reddish tinge.
Tarda Tulip (Tulipa tarda)
Tarda tulip is a perennial plant with green leaves that produces yellow flowers. This species is native to Kazakhstan and other countries of Central Asia and grows in rocky areas. It blooms in April and May. It grows from a bulb and has a leathery tunic. The flowers are yellow with white tips, while the stamen and the anthers are yellowish.
Biodiversity of Kazakhstan
Kazakhstan is a nation with a beautiful environment, but most of its native plants are in danger of extinct due to risks such as grazing animals and loss of habitat due to the encroachment of humans. The best method of retaining these plants is by conservation of plants in high risks of extension. Kazakhstan has a broad range of plant that varies in structure and thier climatic zones. Kazakhstan is home to more than 6,000 species of vascular plants, 5,000 species of mushrooms, 2,000 species of seaweed and 485 species of lichens.
Native Plants Of Kazakhstan
| Native Plants of Kazakhstan | Scientific Name |
| --- | --- |
| Steppe Dwarf Cherry | Prunus fruticosa |
| Ludwig Iris | Iris ludwigii |
| Bluntleaf Sandwort | Moehringia lateriflora |
| Niedzwedzkia | Niedzwedzkia semiretschenskia |
| European Bedstraw | Galium rubioides |
| Starfruit | Damasonium alisma |
| Great Water Parsnip | Sium latifolium |
| Musk Thistle | Carduus nutans |
| Tarda Tulip | Tulipa tarda |
| Broadleaf Chives | Allium senescens |