Environment
National Parks In California
The American state of California houses a number of natural treasures, many of which are located within the state's national parks.
America's California state houses some of the natural treasures located within the national parks. California is dotted with numerous state and national parks, which are home to incredible landscapes and diverse flora and fauna. Millions of tourists flock to these iconic parks annually.
8. Redwood National and State parks -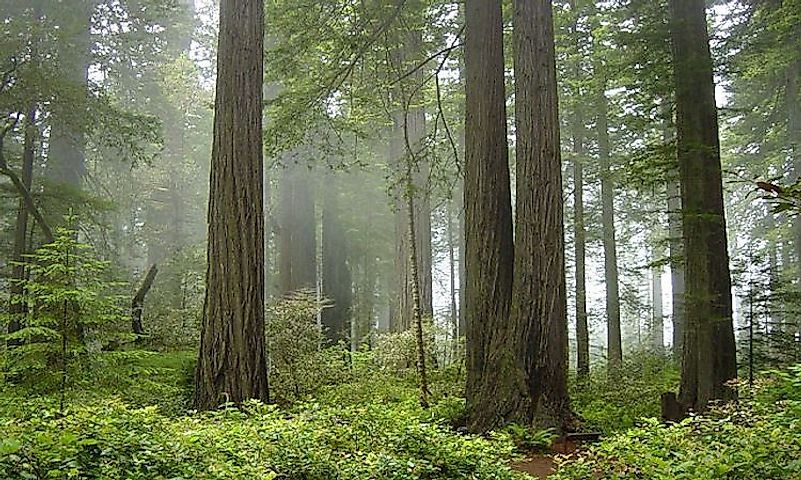 The Redwood National Park and three State Parks stretch for 560 km2 along the northern Californian Coast. The parks protect redwood forests as well as oak, spruce and fir woodlands, about 40 miles of the coastline, grassland prairie, and rivers. The redwood trees are renowned for being some of the tallest tree species in the world. Favorite activities in the parks include camping, hiking, and sightseeing. Fauna protected in the park include the Steller sea lion, black bear, Roosevelt elk, California sea lion, chipmunks, coyote, tidewater goby, and river otter. Populations of gulls and pelicans are occasionally seen along the coastline.
7. Pinnacles National Park -
Pinnacles National Park showcases the resulting landscape from an ancient volcano. Various landforms are present in the park, from rock formations, caves, cliffs, and peaks. The park is exceptionally rich in avifauna which attracts bird-watching enthusiasts. Other activities popular in the park are hiking, rock climbing and camping.
6. Sequoia and Kings Canyon National Parks -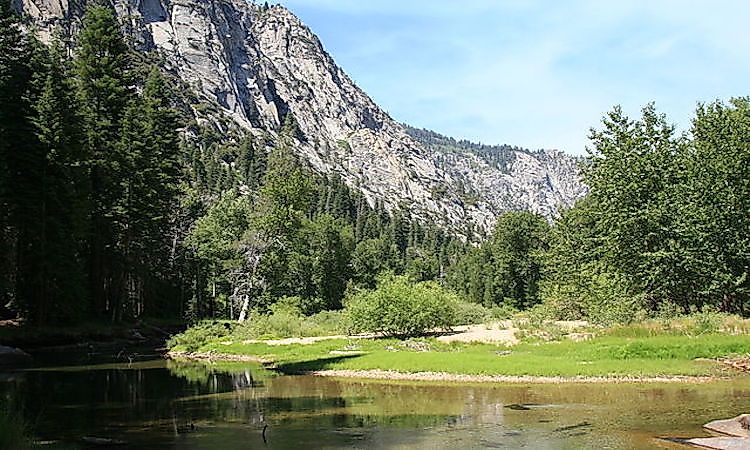 The parks are located adjacent to one other and cover an area of over 863,700 acres. The Sequoia National Park was founded in 1890 for the conservation of the sequoia trees. The Kings Canyon National Park was established to protect groves of the giant sequoia trees as well as numerous glacial canyons. The two parks are managed together and support abundant flora and fauna. Notable wildlife in the park includes mule deer, black bear, coyote, marmots, cougar, and rich avifauna.
5. Lassen Volcanic National Park -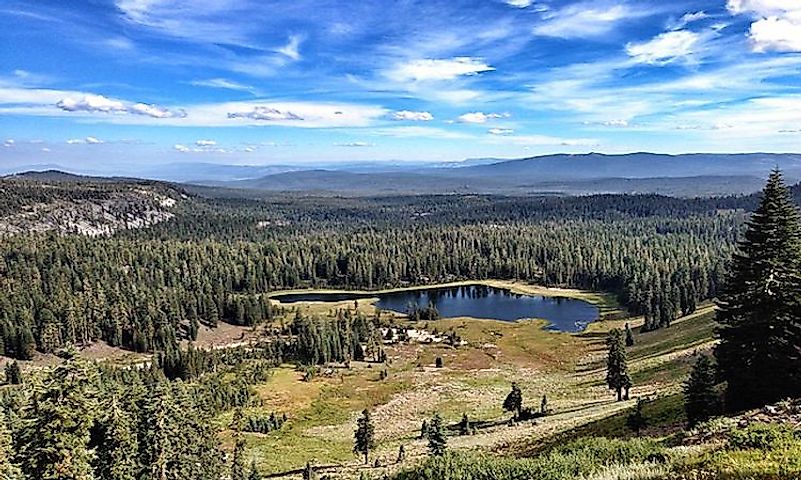 Lassen Volcanic National Park, situated in northeastern California, is home to boiling springs, steaming mud pots and sulfur vents. The most notable feature is the Lassen Peak which rises to 10,457 feet and is an active volcano. In 1914, the mountain began erupting and eventually exploded a year later, devastating the surrounding environment with rivers of lava until 1917. The resulting terrain is a prime example of the aftermath of volcanic activity.
4. Joshua Tree National Park -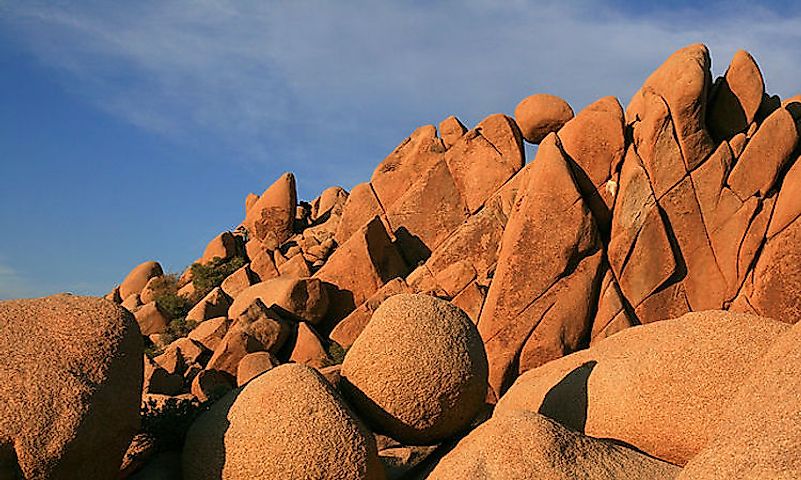 Located in East California, Joshua Tree National Park was founded in 1994. It is one of the most visited national parks in California. The park protects significant regions of the Mojave and Sonoran deserts. The two distinct arid ecosystems have facilitated the presence of diverse flora and fauna. Joshua trees (Yucca brevifolia) are the most dominant vegetation alongside oak and juniper tree species, cactus, and shrub. The park is home to numerous landforms, from inselbergs, rock formations to massive marbles.
3. Point Reyes National Seashore -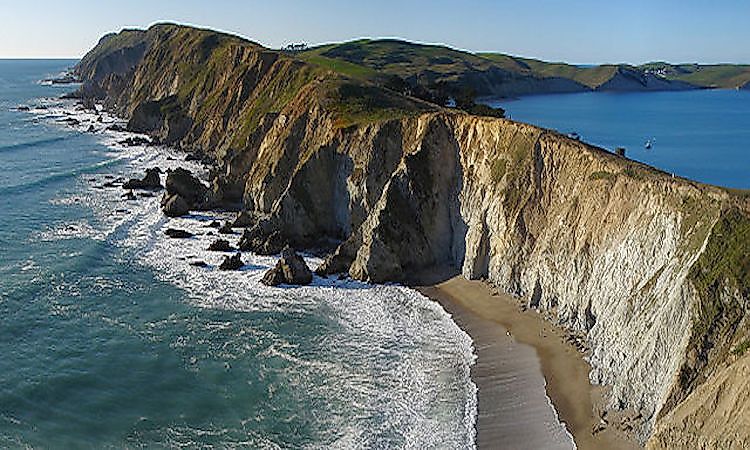 The Point Reyes National Seashore protects the ecology of the Point Reyes Peninsula. The reserve is especially crucial for the protection of marine life and terrestrial fauna including the tule elk. Popular tourist activities in the park are whale-watching, camping, hiking, exploration, kayaking, and cycling.
2. Yosemite National Park -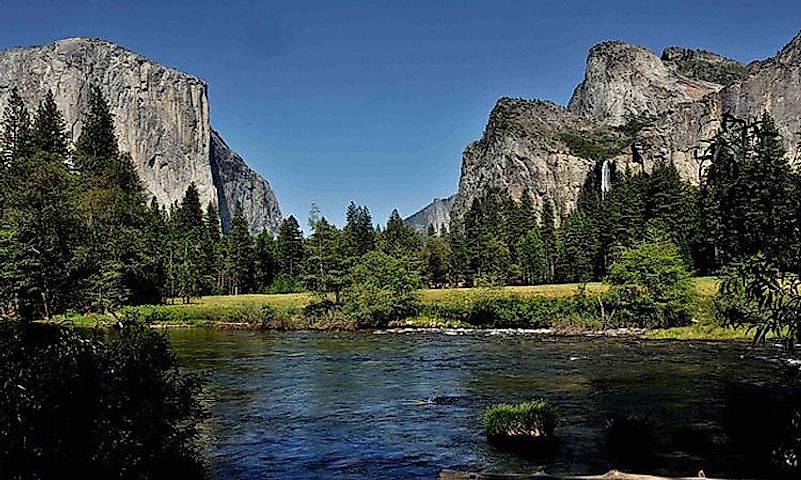 Yosemite National Park, one of the most notable national parks in California, is notable for its bizarre 'hanging valleys', granite cliffs, numerous waterfalls, rivers and streams, Sequoia forests, majestic meadows, peaks, and lake. These habitats harbor rich flora and fauna. Oak, fir, pine, conifer, cedar, and sequoia tree species characterize the vegetation. Notable fauna includes the river otter, mule deer, black bear, red fox, coyote, and gray fox.
1. Death Valley National Park -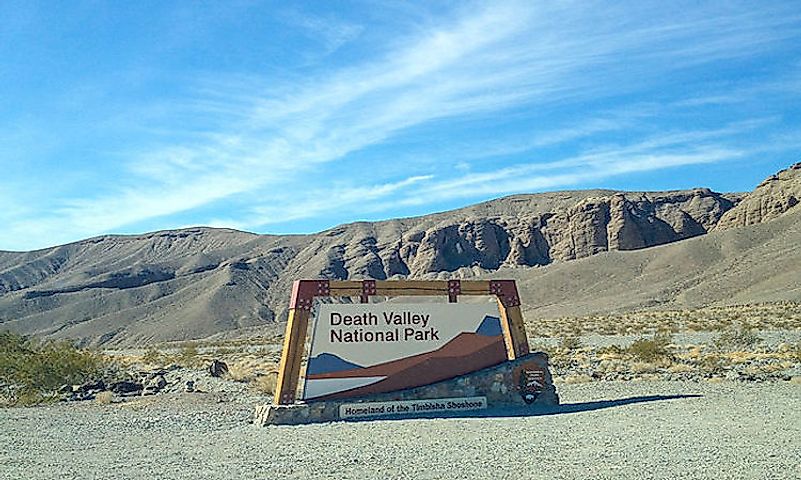 The Death Valley National Park, one of the most well-known national parks of California, is a vast hot and dry region. The park has a rare landscape of unique rock formations, sand dunes, canyons, mountains, badlands, oases, and salt-pan. Mule deer, mountain sheep, coyotes, and cougars are often observed roaming in the park.
What national parks are in California?
California has many national parks including Lassen Volcanic National Park, Joshua Tree National Park, Point Reyes National Seashore, and Yosemite National Park.
About the Author
Benjamin Elisha Sawe holds a Bachelor of Arts in Economics and Statistics and an MBA in Strategic Management. He is a frequent World Atlas contributor. 
This page was last updated on April 25, 2017.
Citations
Your MLA Citation
Your APA Citation
Your Chicago Citation
Your Harvard Citation
Remember to italicize the title of this article in your Harvard citation.