The Most Expensive Comic Book of All Time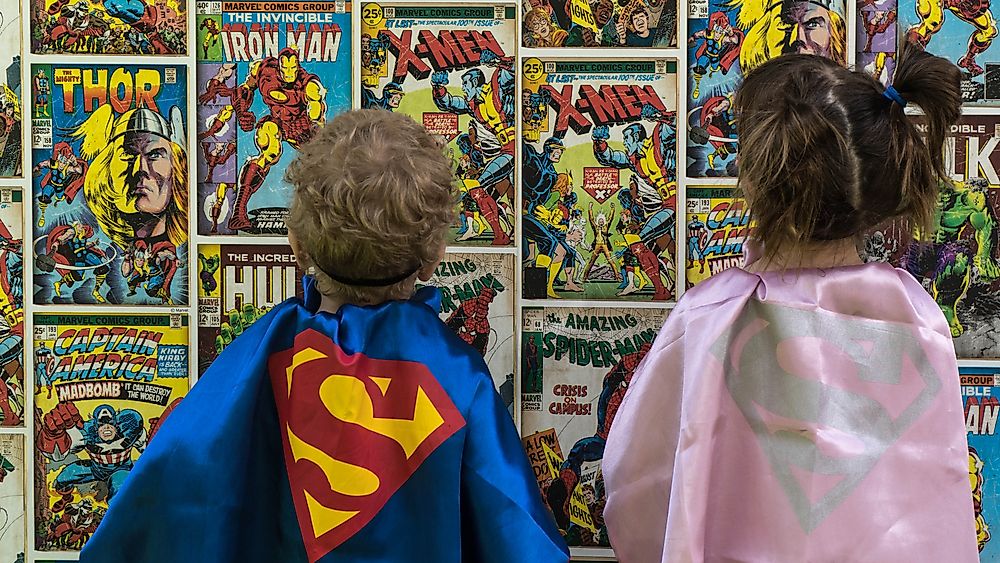 Children and adults alike enjoy reading and collecting comic books. While comics were traditionally bought and sold only in comic shops, technology and online shopping now make it easier to for fans to access comics, through sites like eBay. An issue of the Action Comics comic book series became the most valuable comic ever after selling for more than $3 million in an eBay auction.
Action Comics
Action Comics is a popular American comic book series published from 1938 until 2011, making it the longest-running series in the United States. Action Comics was popular because it was the first to feature Superman, who had supernatural abilities and powers which he used to defend mankind from evil. Action Comics was first published by National Allied Publications, and was created by Jerry Siegel and Joe Shuster, and published by Jack Leibowitz. Leibowitz had published Action Comics as an anthology which featured not just Superman but additional ten characters. Action Comics was an instant success with the American public, and quickly sold all 200,000 copies printed. The popularity of Action Comics soon increased, especially because of Superman, and the number of publications has to be increased to 1,000,000 copies per month. Siegel and Shuster were paid ten dollars per page and 130 dollars for their work on the issue. The cover of Action Comics #1 featured Superman lifting a car over his head.
History of Superman
The choice to put Superman on the cover of Action Comics was pure fate according to Jack Leibowitz, who was running out of time to submit the copy for publication and chose the image of Superman lifting the car over his head. Action Comics nevertheless became a hit, with Superman being the most read and loved by fans. Initially, Jerry Siegel and Joe Shuster had tried pitching the Superman story to newspaper syndicates without success. However, National Publications came calling and bought the rejected Superman comics after the original creators had modified them according to company standards. The new Superman did not explain Superman's origins or the reason behind his name, Clark Kent. Lois Lane was featured in the new Superman, and it told the efforts made by Clark Kent (Superman) to keep Superman out of the news after his exploits in exposing evil and corruption.
Record Sales of Action Comics
Popular celebrities, such as actor Nicholas Cage, are avid readers of Action Comics. A copy of the first issue of this popular series, Action Comics #1, was stolen from Cage in 2000 and found in a storage locker in the San Fernando Valley 11 years later. The recovered Action Comics #1 fetched $2.16 million dollars in an auction through ComicConnect.com. On August 2014, Darren Adams auctioned a copy of Action Comics #1 with a CGC grading of 9.0 on eBay and sold it for over $3.2 million to Vincent Zurzolo and Stephen Fishler, making it the highest valued comic book. Darren Adams contributed one percent of the proceeds from the sale to the Christopher & Dana Reeves Foundation in honor of Christopher Reeves, who played the role of Superman in the Hollywood films franchise.