Travel
Dance Festivals in Canada
Canada is hosts to a number of spectacular dance festivals.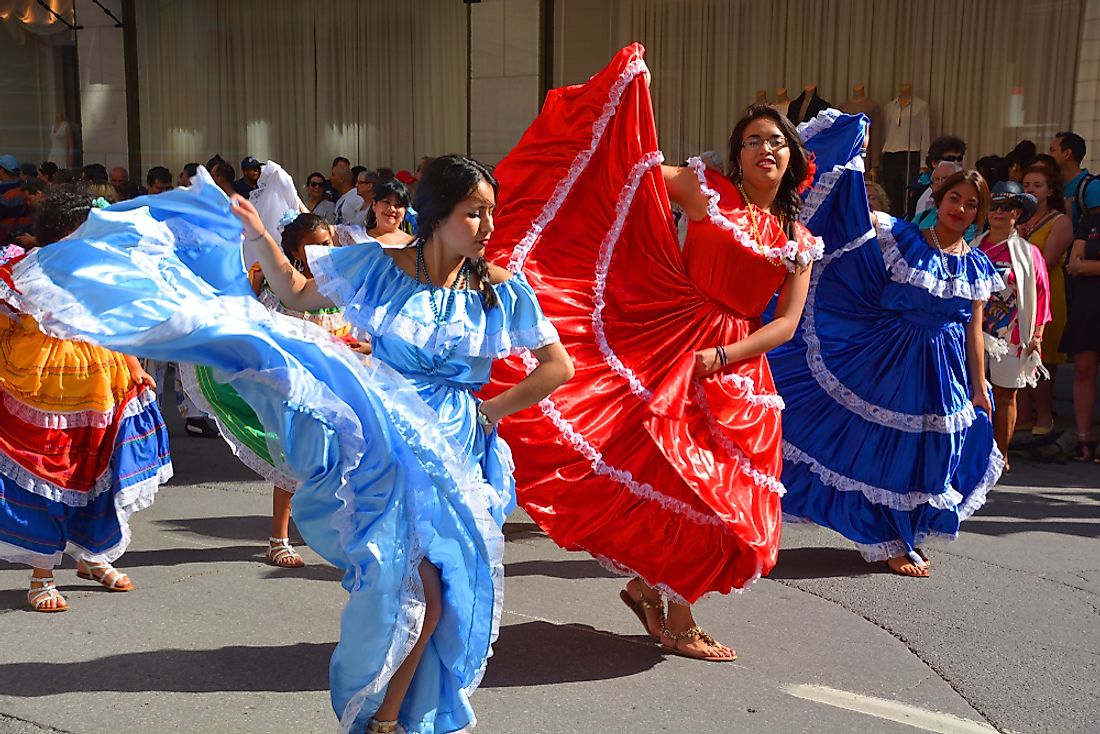 Canada is well-known for its rich and diverse cultural scene. Many dance and music festivals are held across the country every year. Here is a list of some of the most notable dance festivals of international significance held in Canada:
5. Canada Dance Festival
This annual dance festival is held in the month of June in Ottawa, Ontario. It was first held in 1987. The events are held at different venues like the National Arts Centre, the National Gallery of Canada, as well as several outdoor venues including the city parks in Ottawa. Leading dance choreographers, performers, and dance companies in Canada participate in the festival. Participation in the Canada Dance Festival is an important opportunity for talented young dancers from the country to showcase their dancing skills to the world. International dance promoters attend the festival to select artists for future work. The event is also covered by international media. The nine-day event is attended by more than 250 artists from across Canada.
4. Mondial des Cultures
This international dance and theater festival is held each year in Montreal, Quebec. It celebrates contemporary dance and theater. It is attended by both established and new talents in the field. Choreographers, dancers, writers, and directors from different parts of the world attend the festival in Montreal to showcase their work.
3. Festival TransAmériques
This a folk dance festival that is held every year in summer at Woodyatt Park, Drummondville, Quebec. It is one of the world's biggest folklore festivals. Nearly 300,000 people attend the festival each year. The festival is held for about 11 days and is attended by renowned folklore artists from many parts of the world. It was started in 1982 by members of the folk ensemble Mackinaw. They were inspired by a similar festival they had attended in Dijon, France.
2. Thrill the World
This annual dance event is a one of its kind. It is a global, annual simultaneous dance event to break the record for the Largest Thriller Dance title. The money raised during this event is donated to charity. The Thrill the World event was created in 2006 by Ines Markeljevic, a dancer from Canada. It was hosted in Toronto where 62 participants took part in the dance in a community hall. It set the Guinness World Records for the Largest Thriller Dance in a single location. The dance emulates the zombie dance seen in 'Thriller', a music video of Michael Jackson. Due to the huge popularity of the event in Canada, the Thrill The World was launched in 2007 and since then, many countries have participated in this dance festival.
1. Vancouver International Dance Festival
This festival lasts is held every year in the city of Vancouver in British Columbia. It is a month-long, contemporary dance festival. The festival is produced by the Kokoro Dance Theatre Society. The dance festival traces its origin to the Vancouver Butoh Festival that was held in 1998. On this year, there were performances and workshops by international artists from Japan, Germany, Argentina, etc. The following year, the festival was held again and renamed the Vancouver International Dance Festival. Today, the festival is attended by both locally and internationally celebrated artist who take part in workshops, various dance activities, and enriching performances.
About the Author
Oishimaya is an Indian native, currently residing in Kolkata. She has earned her Ph.D. degree and is presently engaged in full-time freelance writing and editing. She is an avid reader and travel enthusiast and is sensitively aware of her surroundings, both locally and globally. She loves mingling with people of eclectic cultures and also participates in activities concerning wildlife conservation.
This page was last updated on June 11, 2019.
Citations
Your MLA Citation
Your APA Citation
Your Chicago Citation
Your Harvard Citation
Remember to italicize the title of this article in your Harvard citation.