Just Nuisance, The Famous Dog Of Simon's Town, South Africa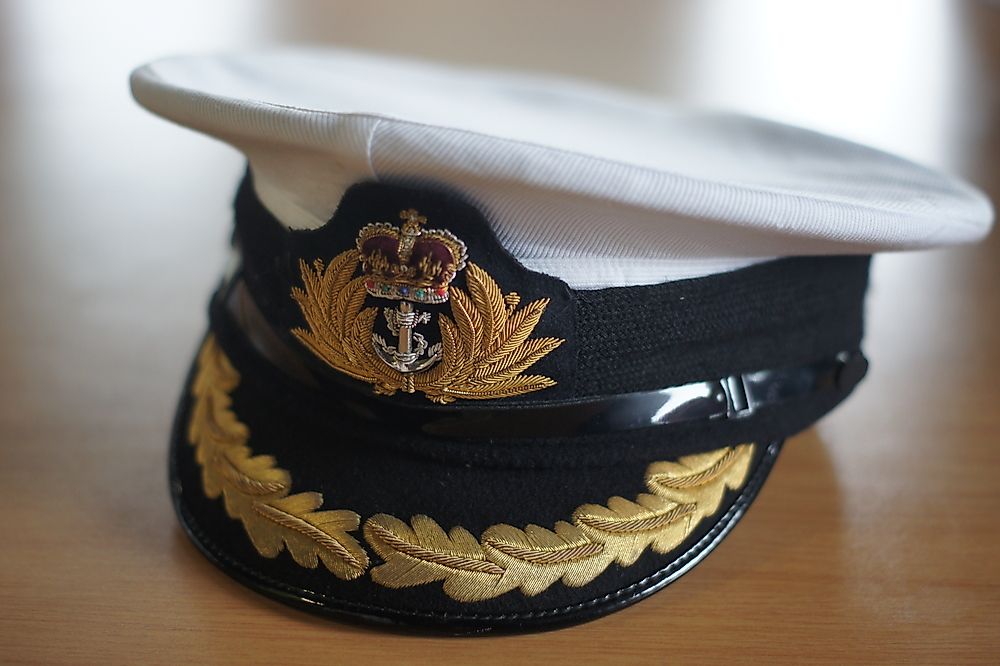 Who Was Just Nuisance?
Just Nuisance was a male Great Dane dog, who lived between 1937 and 1944. He is famous for being the only dog to have ever served as an officially enlisted member of the Royal Navy, the UK naval military branch. He was stationed at Simon's Town in South Africa. This article takes a closer look at the life and death of Just Nuisance, the famous navy canine.
Life History Of Just Nuisance
Just Nuisance was born on April 1, 1937, in the Rondebosch area of Cape Town, South Africa. Once he was of age, Benjamin Chaney purchased him and the two moved to Simon's Town, where Benjamin would manage the United Services Institute. While his owner worked, Just Nuisance would busy himself by walking and resting along the naval base, dockyard, and ship decks. His friendly nature soon earned him the affection and friendship of everyone nearby. Even the enlisted Navy members loved him, taking him for walks and spoiling him with delicious treats.
Great Danes are large dog breeds, although Just Nuisance was particularly large for his size. His favorite place on board the ships was the gangplank, which made it difficult for people to board or leave the ship. This difficulty inspired his name: Nuisance.
Because Just Nuisance was friends with everybody, he would often travel with the navy members by train. Sometimes, he followed them all the way to Cape Town, if he was lucky enough to not be caught on board by the train conductors. During this time, the railway companies were state-owned and the officials contacted Chaney about his dog boarding the trains. He was informed that Just Nuisance would be euthanized if his actions didn't stop.
When word spread that Just Nuisance's was in trouble, many in Simon's Town worked together to petition the Navy for a solution. Navy officials decided to officially enlist Just Nuisance as a navy member, giving him the right to ride the trains without paying the fare. He became an official navy seaman on August 25, 1939.
During his time with the Navy, Just Nuisance never traveled on the ocean. Instead, he stayed on land and continued accompanying the other sailors from place to place. Additionally, Just Nuisance appeared at a number of events and became a source of morale for World War II troops. The Navy even staged a wedding between him and Adinda, a female Great Dane. The two went on to have 5 puppies, 2 of which were sold in an effort to raise funds for the war.
His Navy record contained the following personal information: Canine Divinity League as his religion (having converted from the Scrounger religion) and Bonecrusher as his occupation. His disciplinary marks included: not leaving the pub at closing time, sleeping in another Petty Officer's bed, losing his collar, taking leave without permission, and killing 2 mascots from other ships.
Death And Legacy Of Just Nuisance
On January 1, 1944, Just Nuisance was discharged from the Navy as a result of medical complications. His diagnosis was thrombosis, which was believed to have stemmed from a prior car accident. His health never improved and on April 1, 1944, he was brogught to the veterinarian for a medical checkup. With no positive outlook for his future health and comfort, Just Nuisance was euthanized. He was given a funeral with full naval honors and buried at the former SA Navy Signal School. In honor of his memory, the Simon's Town Museum has an exhibit following his life and the municipal government placed a statue of his likeness in Jubilee Square.