Hallerbos, The Blue Forest Of Belgium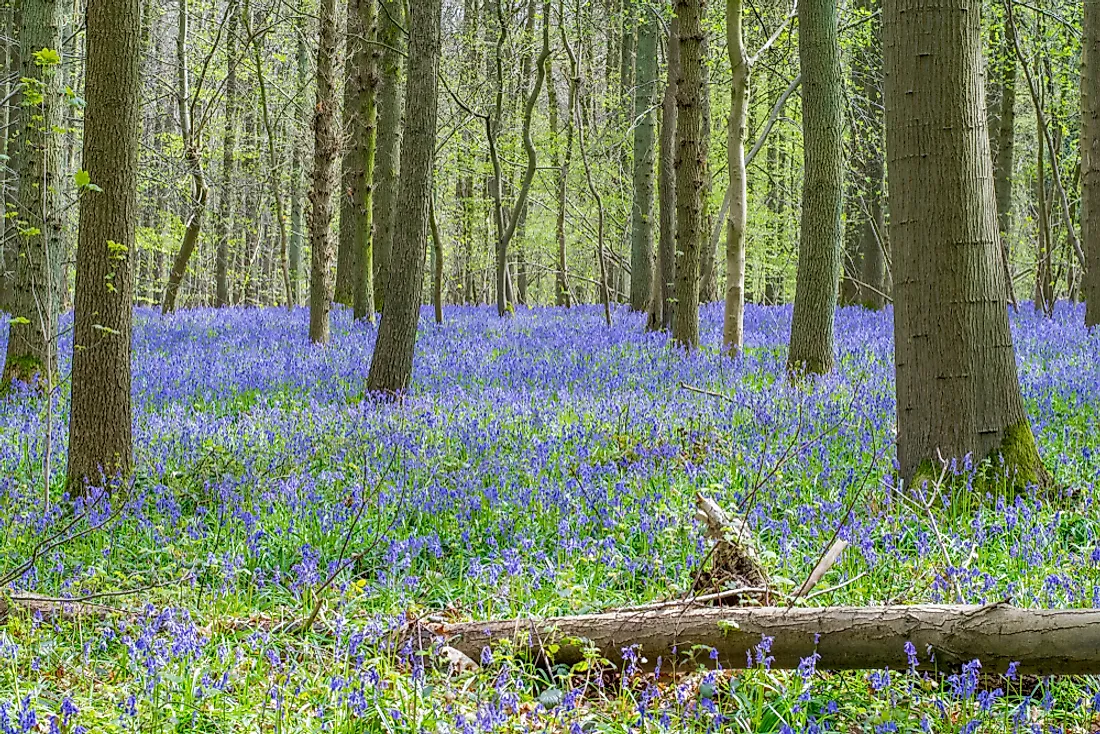 Hallerbos is a unique forest found in Belgium. It is well-known for its forest floor, which is carpeted with beautiful bluebell flowers that bloom in the spring. The forest covers an area of about 1,360 acres, and it is situated in municipality area of Halle, which is in Flemish Brabant, with a small part of it in Walloon Brabant. The forest is a popular tourist attraction and is reachable both by public and private transit.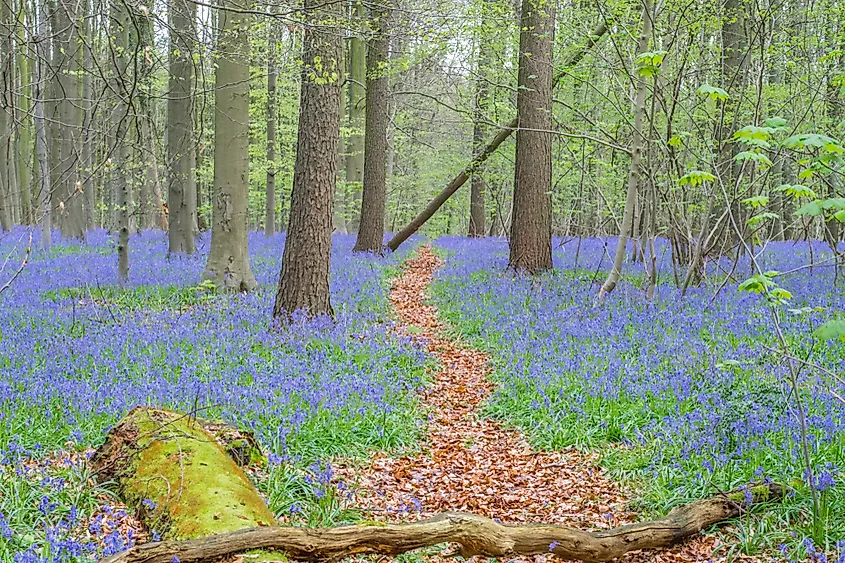 History of the Hallerbos Forest 
In the beginning of a Mesolithic era, Hallerbos was a part of a vast carboniferous forest. However, over the years it minimized in size considerably. Hallerbos was also once a part of the Silva Carbonaria, Meerdaal and Sonian Forest. Even in the later part of the year 1777, it was connected to the Sonian Forest with the help of a woodland strip. In the year 1778, Hallerbos was divided between the Duke and the Chapter of Arenberg and there were some 24 boundary stones found during the survey. After World War I, most of the old trees were removed by the German Forces and the Belgian government took over Hallerbos from the Arenberg family as a compensation for war.
Tourist Attractions
The Hallerbos Forest is visited by both domestic and international tourists, and there are a number of cafés and restaurants nearby. The local cuisine can be found in the restaurant "'t Kriekske", which serves rabbit, mussels, steaks and eel in green sauce. Other significant places include the Roebuck Walk, which is an adventurous walk through four valleys and the Bluebell walk that starts at Achtdreven on the central plateau and walks past the entire bluebell area.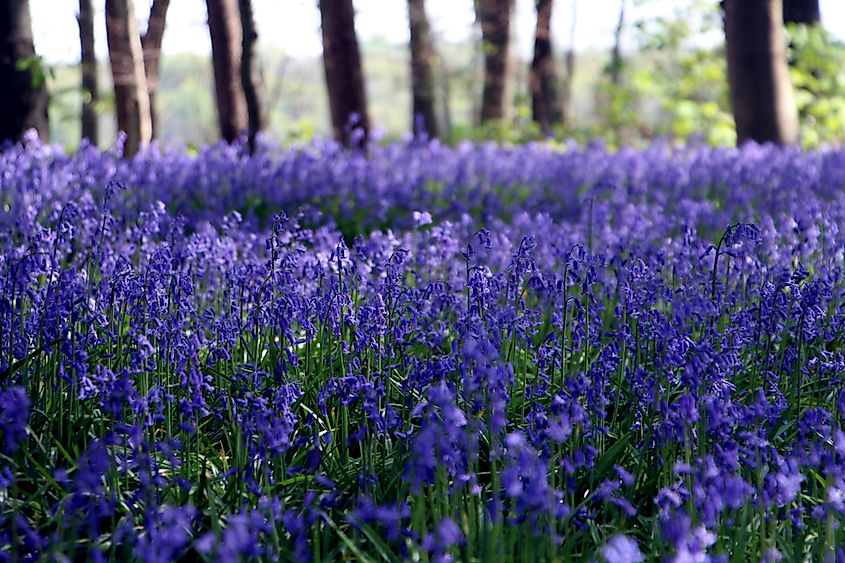 The total forest reserve area is around 100 hectares. Within it, rare plants grow such as Bear's Garlic, Spiked Rampion, Herb-Paris and heather. There are also large varieties of flowers, which attract a number of butterflies like Rare Purple Emperor, White-letter Hairstreak, and Brown Hairstreak. Hallerbos has currently some ten ponds where fishes can be found and on summer evenings, one can witness  bats hunting in the water area. This place is also ideal for bird watching as in the autumn season one can find many water birds around ponds.