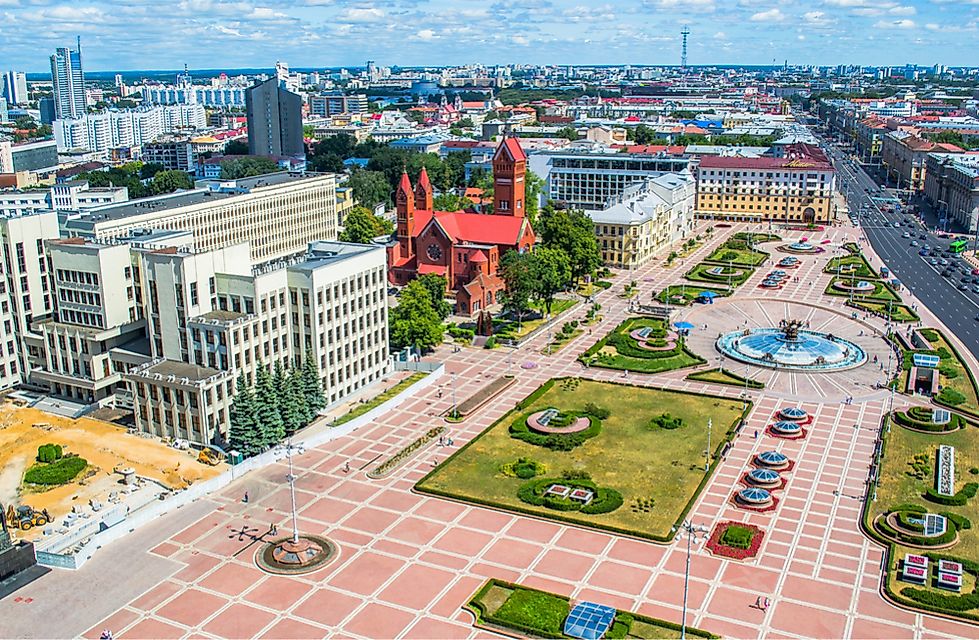 The Republic of Belarus is located in Eastern Europe. Its people are known for a good sense of humor, kindness and friendliness. A series of interesting facts about Belarus are listed below.
Belarus gained its independence in December 26,1991, but its independence day is celebrated each 3rd of July.
Once Belarus passed its constitution, the office of the president was created in 1994.
Alexander Lukashenko is the first and only President of Belarus. He has served as the president since he was elected in 1994.
The economy of Belarus mainly relies on agriculture and the manufacturing industry.
The average rate of unemployment in Belarus is 5.9%
The highest point in Belarus is Dzyarzhynskaya Hara, which is 345 meters (1,130 ft) above sea level.
The Białowieża Forest in Belarus hosts 800 European Bison, which is the heaviest land animal in Europe.
The rate of corruption in Belarus is very high, with very little protection of property rights.
As of 2016, Belarus was the 92nd most populous country in the world.
Russia is the biggest partner of Belarus, both economically and politically. Russia accounts for 48% of Belarus' external trade, while Belarus accounts for 6% of Russia's trade.
The most popular sports in Belarus include handball, football, skiing, ice hockey, volleyball, biathlon, fencing, and wrestling.
Minsk is the capital city of Belarus. This is the most developed city in the country, and is supported by buses, trams and a metro system. It is the industrial and educational center of Belarus.
Minsk, also called the Green City, has more than 844,000 trees and an area of 72,766 meters squared.
The Svisloch River, which runs through Minsk, has 54 bridges traversing its width.
The capital has had to be rebuild repeatedly after burning down 18 times.
Minsk is also called 'hero city' for bouncing back after all its tragedies.
Independence Avenue in Minsk is the longest street in Belarus at 15 km.
Independence Avenue has had its name changed 14 times so far.
Almost 25 percent of the country's population died during World War II.
About 45% of Belarus is covered by forests.
The primeval lowland oaks can only be found in Belarus' Pripyatski National Park.
The Bible was first printed in the Belarusian language in 1517.
More than 800,000 Jews were slaughtered in Belarus during World War II.
The Botanical Garden in Minsk is the third largest in Europe.
Belarus is famed to have produced around 68 Olympic champions in the past 50 years.
The death penalty has been abolished in the whole of Europe, except Belarus.
Belarus has a 99.7 literacy rate.
Belarusians have at least 300 recipes that include potatoes.
Belarus has a total of 101,700 km of highways, and 5,491 km of railways.