The Worst Mudslides in History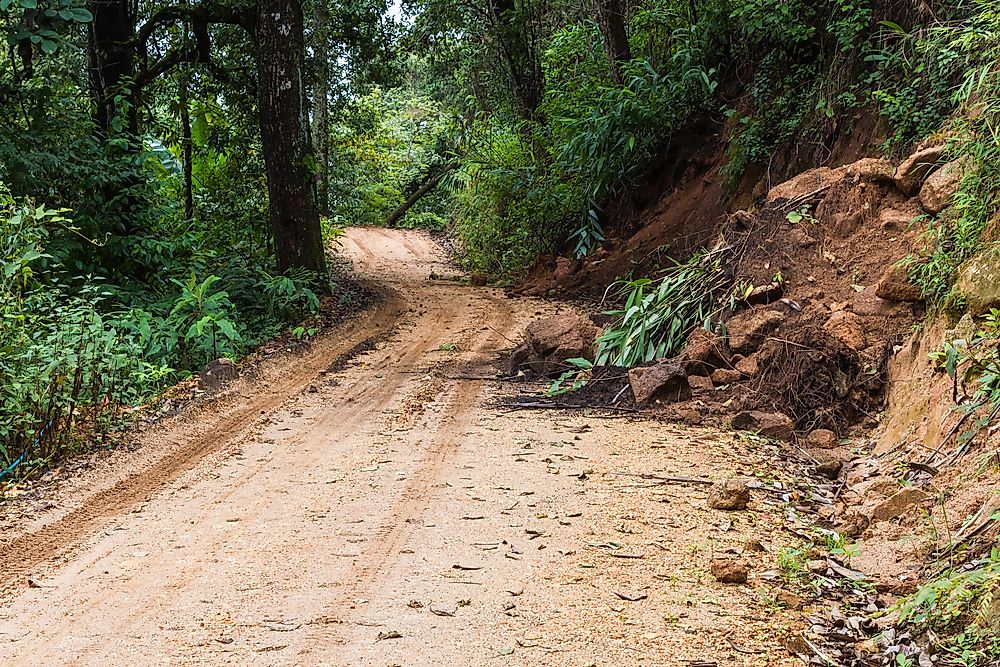 Mudslides are naturally occurring disasters with the power to bring about the loss of life, the destruction of property and widespread chaos. Mudslides are often caused by natural phenomenons like earthquakes, volcanic eruption, flood, landslides, hurricanes, etc. Here is an overview of the worst mudslides that have ever been recorded. 
The World Mudslides of All Time
1999 Vargas Tragedy
In December 1999, in the highlands of Venezuela, excessive rainfall resulted in deadly mudslides that ravaged the country. The mudslides caused mass destruction, as thousands of people were living within its path, many of them in informal housing situations. Up to 30,000 people are estimated to have lost their lives, which was 10% of the state's population.
1985 Armero Tragedy
This mudslide was brought on by the eruption of the Nevado del Ruiz stratovolcano in Tolima, Colombia. 20,000 of the town of Armero's 29,000 inhabitants are estimated to have been killed in the slide. In addition to its tragedy, the event was controversial as many believe the government could have done more to protect citizens from harm.
2013 India Monsoons
In 2013, terrible floods in the northern India state of Uttarakhand caused mudslides and the deaths of 6,000 people. The extremity of the event was particularly blamed on human-made factors, including the construction of tourism-related infrastructure in an area where the soil is not fit for development.
What is the Difference Between a Landslide and a Mudslide?
Although the terms "landslide" and "mudslide" are often used interchangeably, they are not actually the same thing. The main difference between landslides and mudslides is that a mudslide is associated with the loose falling of debris. Landslides occur when large rocks fall down on an incline. In addition, landslides occur when the landscape is disturbed, most often by events such as earthquakes, volcanic eruptions, or very extreme droughts. Mudslides are generally brought on by flooding, as they are charactized by water carrying debris through a defined area. In short,  landslides tend to be drier, and mostly composed of rocks. Mudslides, on the other side, have a high amount of water and can flow for some distance. 
Famous Mudslides By Fatalities
| Rank | Mudslide Name | Location | Estimated Fatalities |
| --- | --- | --- | --- |
| 1 | 1999 Vargas Tragedy | Vargas, Venezuela | 30,000 |
| 2 | 1985 Armero Tragedy | Tolima, Colombia | 20,000 |
| 3 | 2013 India Monsoons | Uttarakhand, India | 6,000 |
| 4 | 2010 Gansu Mudslide | Zhouqu County, China | 1,471 |
| 5 | 2017 Sierra Leone Mudslide | Freetown, Sierra Leone | 1,000 |
| 6 | 2011 Morro do Dede Mudslide | Nova Friburgo, Brazil | 555 |
| 7 | 1967 Caraguatatuba Mudslide | Sao Paulo, Brazil | 437 |
| 8 | 2014 Afghanistan Mudslide | Aab Bareek, Afghanistan | 350 |
| 9 | 2010 Uganda Mudslide | Mount Elgon, Uganda | 350 |
| 10 | 1985 Mameyes Mudflow Disaster | Tibes, Puerto Rico | 300 |
| 11 | 2015 Guatemala Mudslide | Santa Catarina Pinula, Guatemala | 280 |
| 12 | 2017 Colombia Mudslide | Putumayo, Colombia | 250 |
| 13 | 2010 Rio de Janeiro Floods and Mudslides | Rio de Janeiro, Brazil | 249 |
| 14 | 2010 India Mudslides | Leh, India | 200 |
| 15 | 2017 Philippines Mudslides | Mindanao, Philippines | 200 |