EU Countries That Travel The Most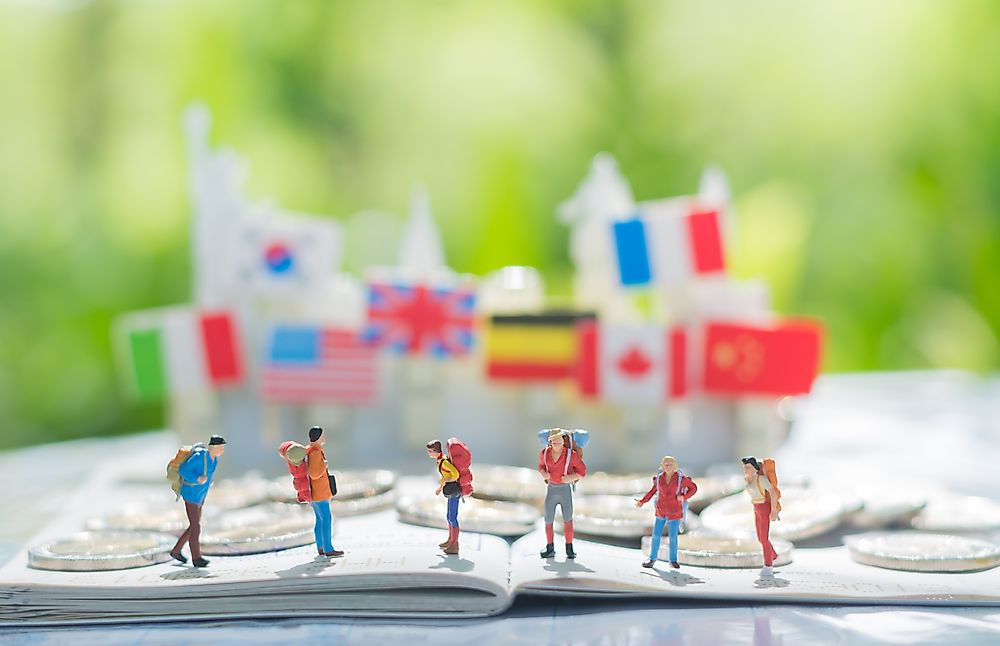 Europe is one of the most beautiful places to visit on the planet - whether you want to enjoy unique cultures, sample some tasty cuisine, sunbathe on the beach, or trek up the challenging terrains, Europe has it all and more. The cosmopolitan cities of Europe also display ancient and modern architecture. Although their home continent is often the destination for visitors, many people from EU countries are also avid travelers themselves. Below is a list of the countries within the European Union who produce the highest number of travelers abroad.
Top EU Traveling Countries
Sweden, Denmark, Austria
About 85% of the Swedes have traveled outside the EU, more than any other EU country. The open border with the neighboring Norway, which is not a member of EU, makes it easy for most Swedes to travel across it. Danes and Austrians are also well traveled with 75% and 70% of the population respectively traveling outside the EU region. Most of the Danes travel to Greenland, Norway, and Turkey while Austria's close proximity to Switzerland makes it easy for the Austrians to visit the country.
Finland, Ireland, United Kingdom
Finland, Ireland, and the United Kingdom have also registered a high number of its population traveling and visiting places outside the EU region. Over 60% of the populations of each of the three countries have traveled outside the EU. Finland borders countries such as Russia and Norway which are not EU members. Most Finnish travelers frequent Russia and Norway for visits and work. Popular travel destinations from Ireland include London and New York. Most Brits are known to love sunshine and beaches. Therefore, it is not a surprise the majority of the Brits who traveled outside the EU visited Florida and the Caribbean countries.
Six EU countries have had at least 50% and less than 60% of their populations visiting places outside the EU region. These countries include Luxembourg, Croatia, Slovenia, Germany, Netherlands, and Estonia. The majority of these countries visited mainly the neighboring non-EU countries and America among other places. The rest of the EU countries had less than 50% of their population traveling outside the EU region.
Travelling Trends
According to the recent Eurobarometer data, most of the EU population traveling outside the region visit the immediate non-EU member countries such as Russia, Norway, and Switzerland. The majority travel outside the region mainly for leisure and work. Those traveling for leisure prefer sunny and beach destinations. Very few people from the new member states like Bulgaria, Lithuania, Poland, and Hungary regularly travel outside the region. Interestingly, only 18% of the Portuguese population traveled outside the region with the majority traveling to Spain. The reason for the low travel could be the fact that Portugal only shares a land border with Spain and it is expensive to travel outside of the country.
EU Countries That Travel The Most
| Rank | Country | % of the Population That Have Traveled Outside the EU At Least Once |
| --- | --- | --- |
| 1 | Sweden | 85% |
| 2 | Denmark | 75% |
| 3 | Austria | 70% |
| 4 | Finland | 68% |
| 5 | Ireland | 62% |
| 6 | United Kingdom | 60% |
| 7 | Luxembourg | 58% |
| 8 | Croatia | 57% |
| 9 | Slovenia | 56% |
| 10 | Germany | 56% |
| 11 | Netherlands | 56% |
| 12 | Estonia | 51% |
| 13 | Belgium | 49% |
| 14 | Czech Republic | 49% |
| 15 | Cyprus | 47% |