Environment
The Highest Mountains in Eritrea
Eritrea's highest peaks lie mostly in the Debub Region, while most of its notable volcanoes are near the Red Sea coast.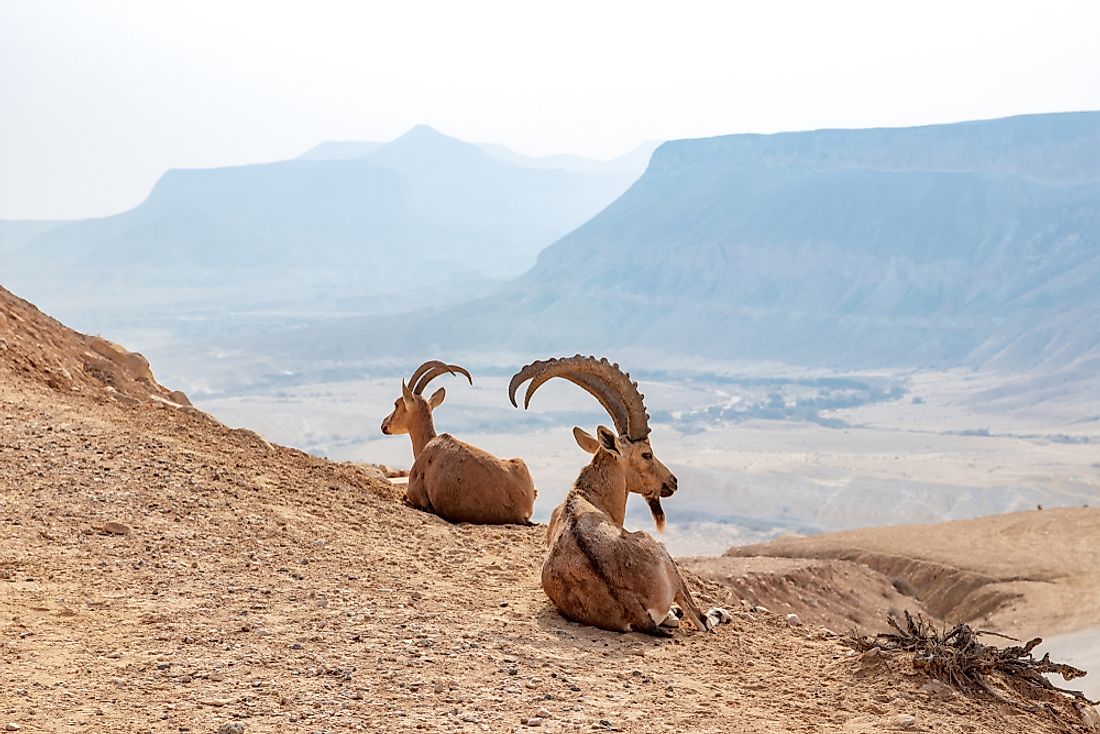 Eritrea is located in the Horn of Africa. It borders Ethiopia, Sudan, and Djibouti and has a long coastline along the Red Sea. It encompasses an area of 45,406 square miles. The central part of this country is covered by a high plateau where most of its mountains and volcanoes are located. This article takes a look at some of the highest peaks in Eritrea.
Eritrean-Ethiopian Highlands
Many of the tallest mountains and volcanoes in Eritrea are located in an area known as the Ethiopian Highlands. These highlands are mainly located in Ethiopia, although a portion does cross the border into Eritrea. The climate throughout this area is semiarid with a tropical monsoon season. Scrubby vegetation, such as grasses and shrubs, can be found throughout this habitat. Several animal species can be found in the Ethiopian Highlands, including the threatened Mantled Guereza, the Olive Baboon, the African Leopard, the Egyptian Wolf, and the Spotted Hyena, just to name a few.
Dega
Dega Mountain has the highest peak in Eritrea. It reaches 9,997 feet above sea level in the Debub region. This region is located in the southern area of Eritrea and shares a long border with Ethiopia and is covered in mountains and plains. Following this mountain, and in the same region, is the Amba Mossino peak, which reaches 9,967 feet in altitude.
Emba Soira
The peak of Emba Soira rises to 9,902 feet above sea level. It rise up on one side of the Great Rift Valley. A paved road from the town of Senafe reaches part of the way to the mountain. From there, a 12.4-mile track leads the rest of the way to Emba Soira. This peak is followed by Soyra mountain. Soyra is located near the previously mentioned Amba Mossino and reaches 9,885 feet above sea level.
Other Notable Ethiopian Peaks
Other mountains and volcanoes that reach above 9,000 feet in altitude include Amba Debra at 9,295 feet in elevation above sea level, followed by Adi-Hans at 9,252 feet, Dahan Dahan at 9,236 feet, and Sihat at 9,177 feet. The table at the end of this articles details other Eritrean mountains and volcanic peaks that reach between 2,000 and 8,999 feet above sea level.
Environmental Threats and Conservation Efforts
Given that Eritrea is an arid country, many of its environmental problems stem from a lack of precipitation and the droughts that occur as a result. This issue has worsened in recent times, a problem largely attributed to the effects of climate change. Additionally, land degradation presents a significant problem for the country and can be attributed to its geographical features, mining endeavors, agricultural production, and overgrazing of livestock. These activities have, in turn, lead to significant deforestation, soil erosion, and desertification. Desertification occurs when the fertile topsoil erodes, the land becomes too dry, and the soil becomes too nutrient deficient to support plant life. When this occurs, it has a negative impact on local animal life as well, destroying their food source and natural habitats. Because deforestation is one of the principal man made causes of soil erosion and desertification here, the government of Eritrea has developed and initiated a plan to reforest the land and to prevent the use of wood as a heating and cooking fuel. They did this by working with the International Fund for Agricultural Development to complete a land degradation baseline assessment. This assessment provides a more complete understanding of the natural resources of the geographic area.
What is the highest mountain in Eritrea?
Dega Mountain has the highest peak in Eritrea. It reaches 9,997 feet above sea level.
Eritrea's Major Mountains and Volcanoes
| | |
| --- | --- |
| Eritrea's Major Mountains and Volcanoes | Elevation |
| Dega | 9997 feet |
| Amba Mossino | 9967 feet |
| Emba Soira | 9902 feet |
| Soyra | 9885 feet |
| Amba Debra | 9295 feet |
| Ādī-Hans | 9252 feet |
| Dahan Dahan | 9236 feet |
| Sihat | 9177 feet |
| Amba Marrod | 8967 feet |
| Addishum | 8930 feet |
| Alil' | 8904 feet |
| Nabro Volcano | 7277 feet |
| Mousa Ali | 6631 feet |
| Dubbi Volcano | 5331 feet |
| Asseb Volcano | 3238 feet |
| Alid Volcano | 2966 feet |
| Jalua Volcano | 2339 feet |
| Gufa Volcano | 2000 feet |
About the Author
Amber is a freelance writer, English as a foreign language teacher, and Spanish-English translator. She lives with her husband and 3 cats.
This page was last updated on April 25, 2017.
Citations
Your MLA Citation
Your APA Citation
Your Chicago Citation
Your Harvard Citation
Remember to italicize the title of this article in your Harvard citation.