Countries With the Highest Suicide Rates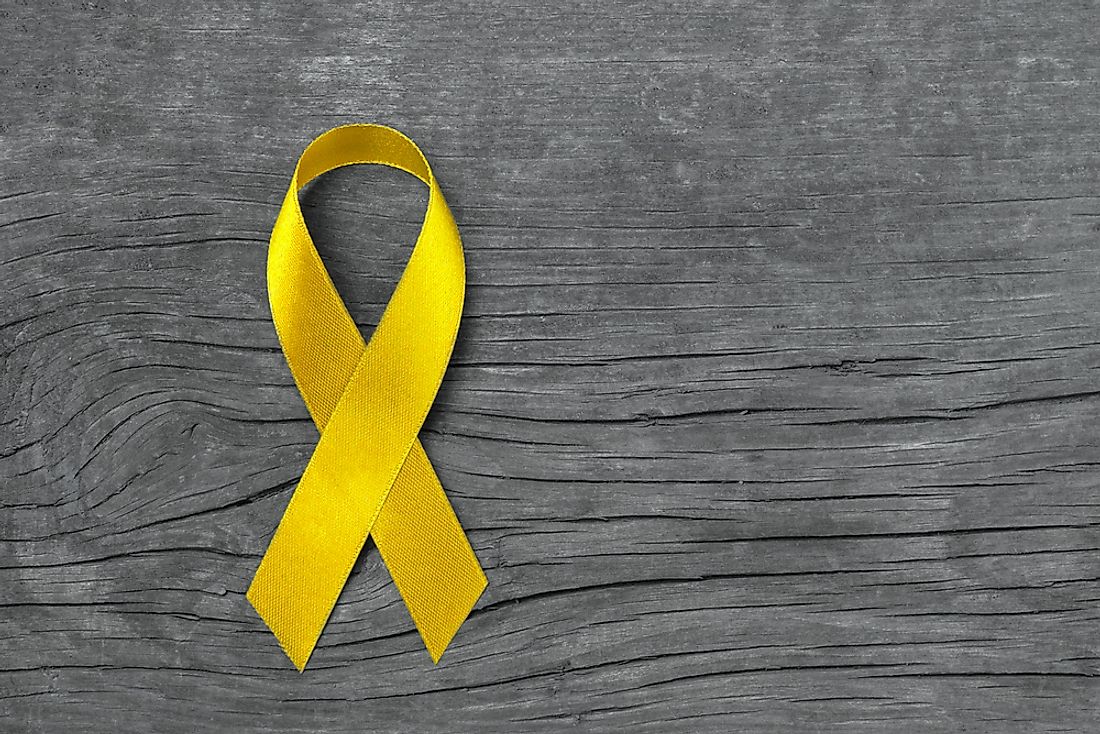 Suicide knows no demographic or socioeconomic bounds, and the countries with the highest rates are a quite diversified group. Within, there are small and big countries, rich and poor countries, and African, Asian, European, and American countries. The highest suicide rate in the world belongs to Guyana, where 30.2 people out of every 100,000 die by suicide. Here is an overview of the countries with the world's highest suicide rates.
Guyana - 30.2
Why does the unassuming South American nation of Guyana have the world's highest suicide rate? The answer is, of course, complicated. Exoerts blame mental health stigma, alcohol abuse, poverty, and a dysfunctional social safety net. The country also suffers from high levels of interpersonal violence. In 2015, Guyana committed to a Suicide Prevention Plan to help alleviate the crisis in the country. 
Lesotho - 28.9
Lesotho, the small country that is geographically an enclave of South Africa, has the highest suicide rate on the continent. The reasons for this high rate are unclear, but a heavy stigma that hangs on mental health may be negatively affecting the country's 2.2 million residents. 
Russia - 26.5
In Russia, suicide is a serious social problem. In fact, the country ranks first when it comes suicide by men. Often, the high rate of the consumption of alcohol is linked with these abnormally high rates in Russia. A thin social support system and a lack of prevention programs have also been suggested as possible contributing factors. Fortunately, as of the late 2010s, the number of suicides in Russia seems to be decreasing. 
Lithuania - 25.7
Lithuania has the second highest suicide rate in Europe. Like Russia, there is a concern over how alcohol dependency affects the mental health of citizens. However, like many other former Soviet countries, Lithuania has also had to deal with a social and economic shift over the past few decades, which has had an inter-generational affect on the country's population. 
Suriname - 23.2
Suriname is the second country on this list to come from South America. Here, approximately 23.2 people per 100,00 die by suicide. Unfortunately, the epidemic is especially acute among the country's Indian community, which makes up a large percentage of the population. 
Cote d'Ivoire - 23
Cote d'Ivoire has one of the highest suicide rates in Africa, as well as the world. In Cote d'Ivoire, like many other places, mental health is heavily stigmatized, including the topic of suicide. Due to this stigma, there are a lot of barriers in place that prevent many from getting help. 
Kazakhstan - 22.8
Kazakhstan is another former Soviet republic to make it on to the list. In Kazakhstan, suicide among minors is especially a concern, especially among young men. One of the possible causes for sense is a sense of social isolation. 
Equatorial Guinea - 22
Equatorial Guinea is known for being the only Spanish-speaking country in Africa. Unfortunately, it also has one of the world's highest rates of people who die by suicide. In a country where the life expectancy is already only in the low to mid 60s, suicide of young people is a concern. 
Belarus - 21.4
Like Russia and Latvia, high alcohol use is a cause for concern in Belarus, and may contribute to a high suicide rate. Like other entries on this year, a lack of social fabric and mental health awareness also play a role. 
South Korea - 20.2
South Korea is somewhat of an abnormality on this list, as it is by far the wealthiest country to rank. Unlike many of the countries listed here, suicide in South Korea disproportionately affects the elderly. This may be closely related to the fact that half of the country's population of senior citizens lives under the poverty line. This is especially acute in rural areas. Fortunately, the government has put infrastructure in place to combat the high suicide rate, and this seems to be showing promise. 
Suicide Rates By Country
| Rank | Country | Suicide Rate (Per 100,000 People) |
| --- | --- | --- |
| 1 | Guyana | 30.2 |
| 2 | Lesotho | 28.9 |
| 3 | Russia | 26.5 |
| 4 | Lithuania | 25.7 |
| 5 | Suriname | 23.2 |
| 6 | Cote d'Ivoire | 23.0 |
| 7 | Kazakhstan | 22.8 |
| 8 | Equatorial Guinea | 22.0 |
| 9 | Belarus | 21.4 |
| 10 | Republic of Korea | 20.2 |