Travel
Island Vacation Index
When it comes to what islands to go to for your vacation you should consider these best rated islands including Palawan, Philippines and Bora Bora, French Polynesia.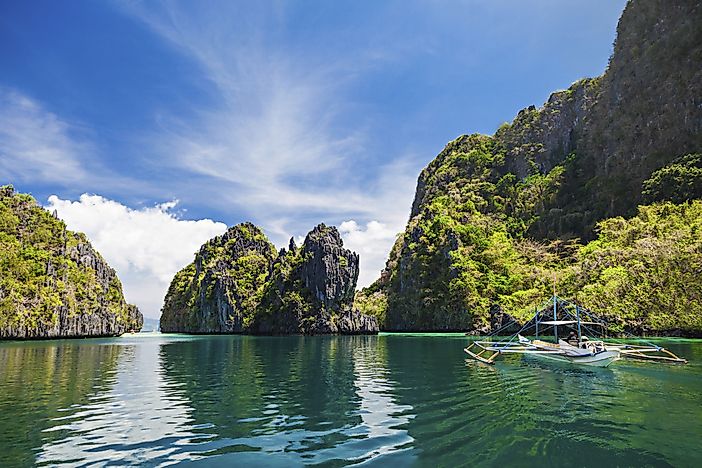 Every year island destinations are rated by tourists, world travelers, and industry insiders, and every year the best of the best changes because of many factors. Everything from the culture to the political climate to new resorts and beach quality plays a role in the islands that everyone wants to visit and everyone recommends. The best rated islands offer the best of everything, and appeal to travelers of all kinds, with budget and luxury options and some exclusivity to let everyone feel like they are able to get away from it all.
This year's best rated island destinations worldwide is filled with destinations around the globe, from tropical destinations to northern islands that some would consider remote. Each of these destinations is unique, even those that have been on the top rated island lists for several years. Some locations, such as Vancouver Island and Waiheke Island are little known, off the beaten path islands that travelers have come to love and have made it onto the list or been rated higher as a result. Other destinations have moved higher up the list because of their ease to get to and added resorts, development and improvements that have been made by the local hospitality industries in order to make them more attractive to guests.
Some of the recent changes to the list can be attributed to more government dollars being put into advertising and marketing certain regions. A lot of the new island destinations have been the focus of huge advertising campaigns that were launched in order to revitalize the area and attract travelers. These successful tourism board efforts have worked to get these destinations in front of travelers that are always looking for new places to explore. Even popular destinations like the Bahamas, which are often left off lists ranking islands because they are such a common choice, are on the list this year because of great advertising campaigns that have attracted new crowds and types of travelers. It is interesting to see how well marketing can work when it comes to putting new and old destinations on the map.
New regions that have long been considered hard to get to have moved up on the list too because of new airline routes that have been added in the last couple years. Islands in Australia and the Pacific, specifically Polynesian destinations, are now some of the favorite island destinations in the world. These islands were places that were always talked about in ways that made them seem mythical and mysterious, but now tourists are getting the chance to experience them for themselves and loving the culture they discover. The islands embrace the tourists because they are a completely new stream of revenue and locals are able to use skills that are native to them, but unique to the people that travel here. Coincidentally, entertainment and films have played a role in getting these far off islands onto the top rated lists too, because viewers want to see the beauty of the places they see on the big screen.
Island Vacation Index
View information as a:
List
Chart
| | | |
| --- | --- | --- |
| 1 | Palawan, Philippines | 85.94 |
| 2 | Bora Bora, French Polynesia | 84.76 |
| 3 | Moorea, French Polynesia | 84.66 |
| 4 | Waiheke Island, New Zealand | 84.45 |
| 5 | Bermuda | 84.25 |
| 6 | Great Barrier Reef & Whitsunday Islands, Australia | 83.42 |
| 7 | Vancouver Island, BC, Canada | 82.50 |
| 8 | Bali, Indonesia | 82.33 |
| 9 | Santorini, Greece | 81.95 |
| 10 | Tasmania, Australia | 81.81 |
| 11 | Cook Islands | 81.33 |
| 12 | British Virgin Islands | 80.96 |
| 13 | St. John, USVI | 80.94 |
| 14 | Mykonos, Greece | 80.94 |
| 15 | Boracay, Philippines | 80.86 |
This page was last updated on April 25, 2017.
Citations
Your MLA Citation
Your APA Citation
Your Chicago Citation
Your Harvard Citation
Remember to italicize the title of this article in your Harvard citation.