Whether you are a seasoned backpacker or just starting out, a hike through the Canadian Rocky Mountains should be at the top of everyone's bucket list. Canada's Rockies span a distance of 900 miles, so choosing a route can be difficult. Read on below to find out the best hikes to do in the Canadian Rocky Mountains.
5. Pocaterra Ridge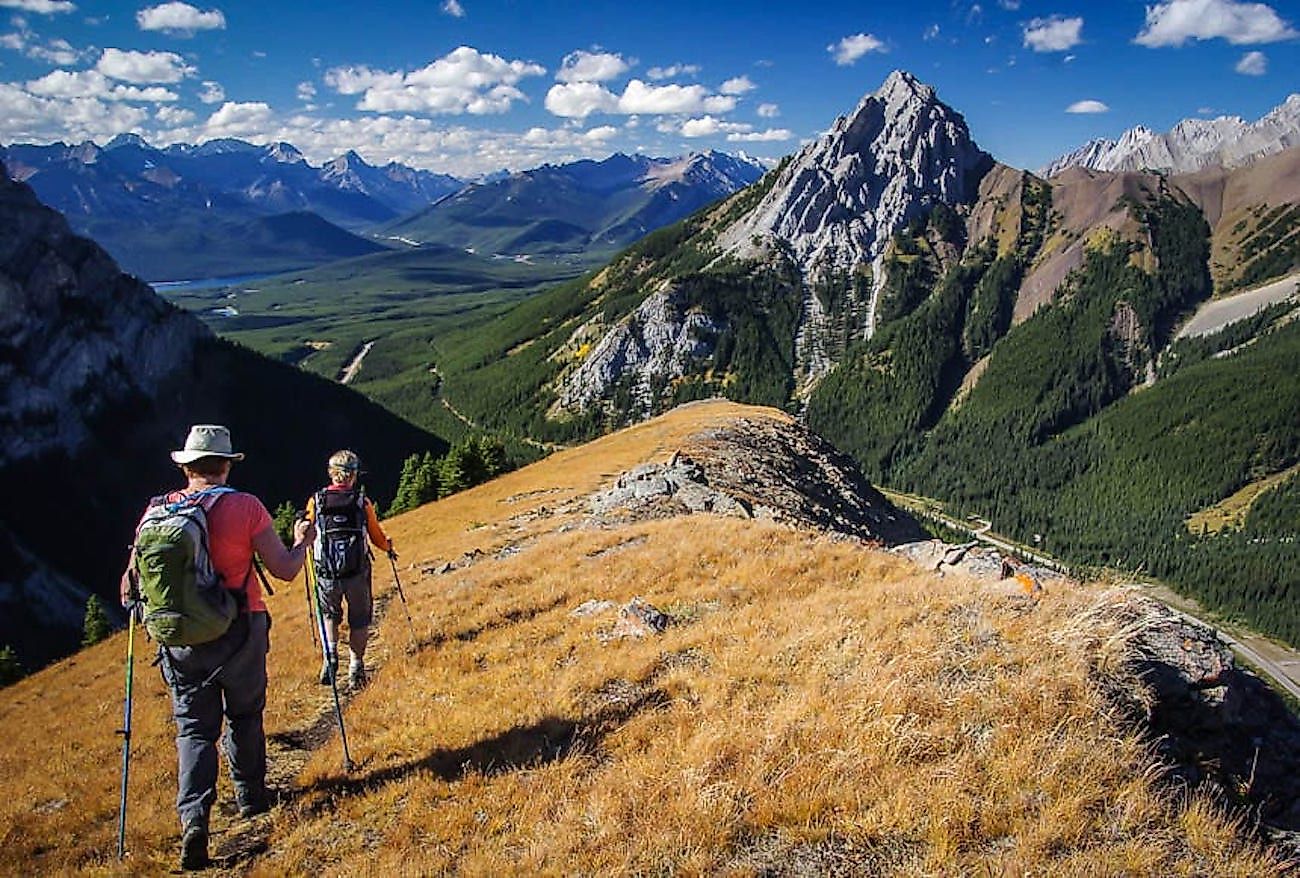 Rocaterra Ridge is a 7-mile hike in Kananaskis Country. Journey through thick forest, over rocky peaks, and down steep mountain-side meadows. This is a moderate to difficult hike that is best suited to seasoned climbers. It is recommended to begin at the south of the trail so you can complete the highest climb first, as some parts are quite steep, it is advised to bring hiking poles. The route will take around 6 to 8 hours to complete, though it is best to take your time to not miss out on any of the incredible views along the way.
4. Berg Lake Trail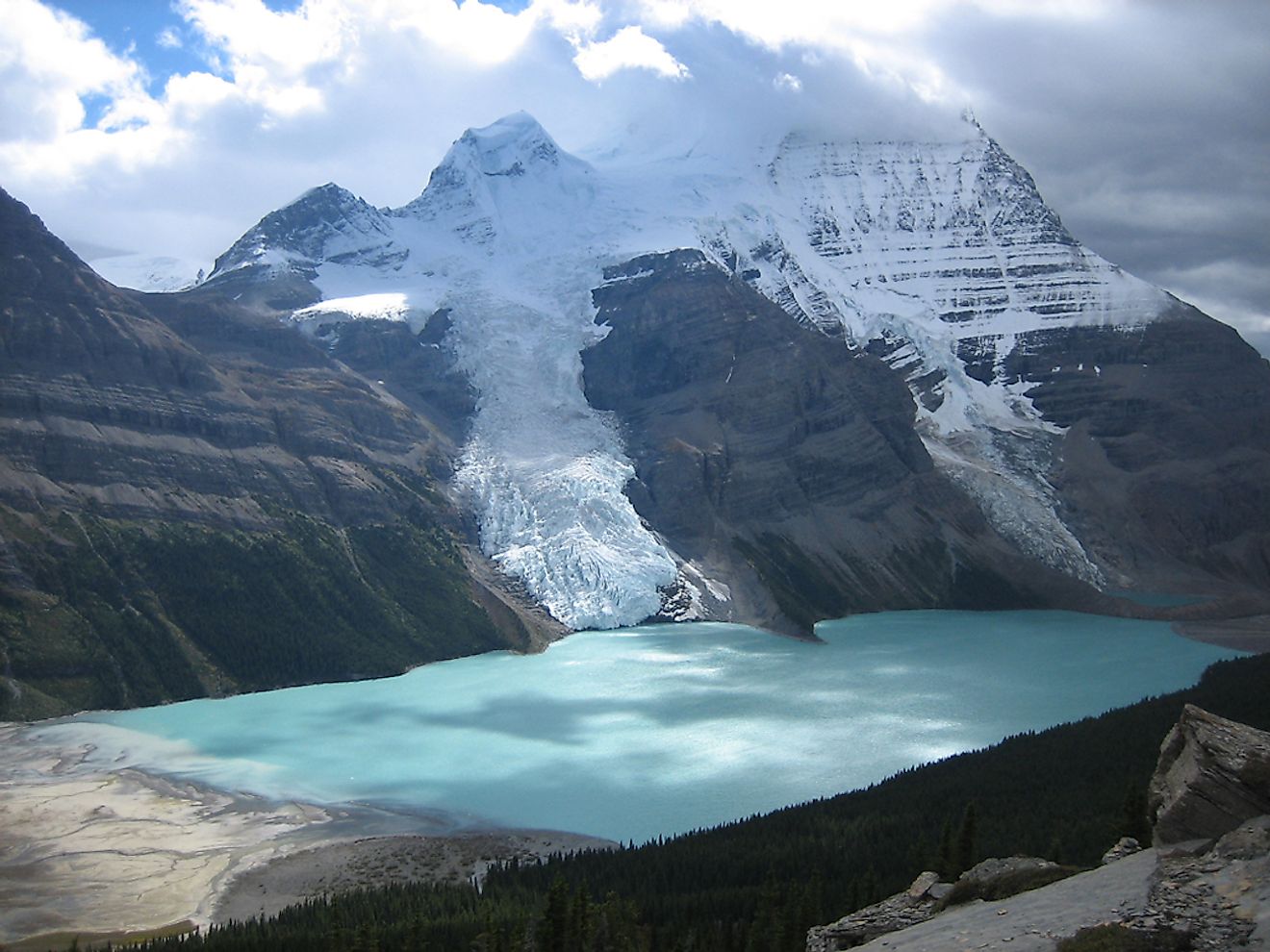 The Berg Lake Trail is a multi-day hike situated in Mount Robson Provincial Park. You will encounter a number of incredible sights along the route, including the pristine Kinney Lake and Emperor Falls – the Park's largest and most incredible waterfall. Catch the sunrise at Berg Lake for an experience of a lifetime, watching the daybreak over the peaks and glaciers will leave you lost for words.
3. Smutwood Peak Trail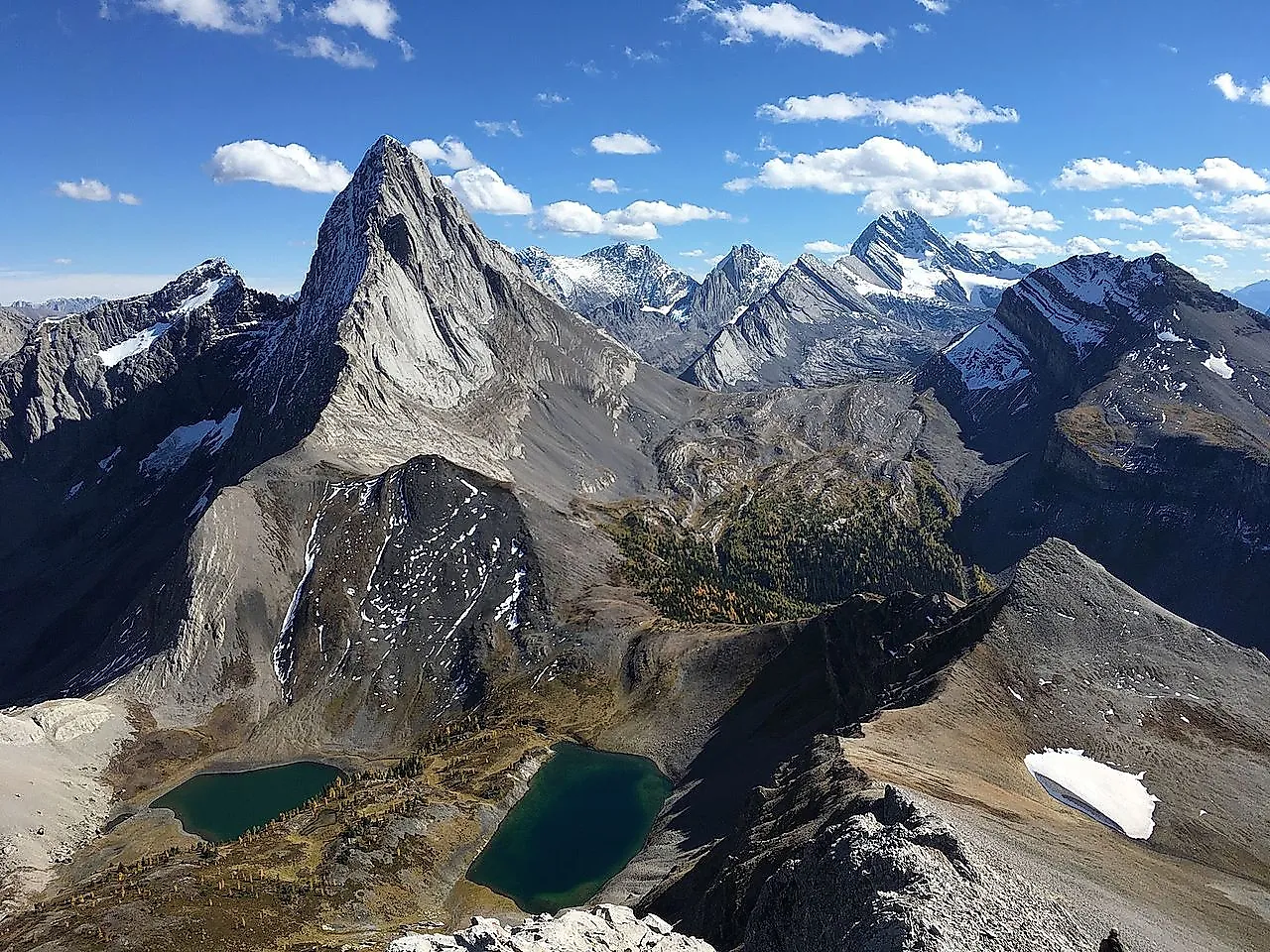 The Smutwood Peak trail ticks every box. The journey begins with an easy stroll through wildflower meadows and vast valleys that are edged by towering peaks. You will then start to incline; this is when the trek begins to get more challenging, and you may need to use your hands to scramble. Once you get to the top of Smutwood, stop to savor the views of Birdwood peak and its glittering lakes. The best time to visit is during September when then larch forests turn a glorious shade of yellow.  
2. Larch Valley and Sentinel Pass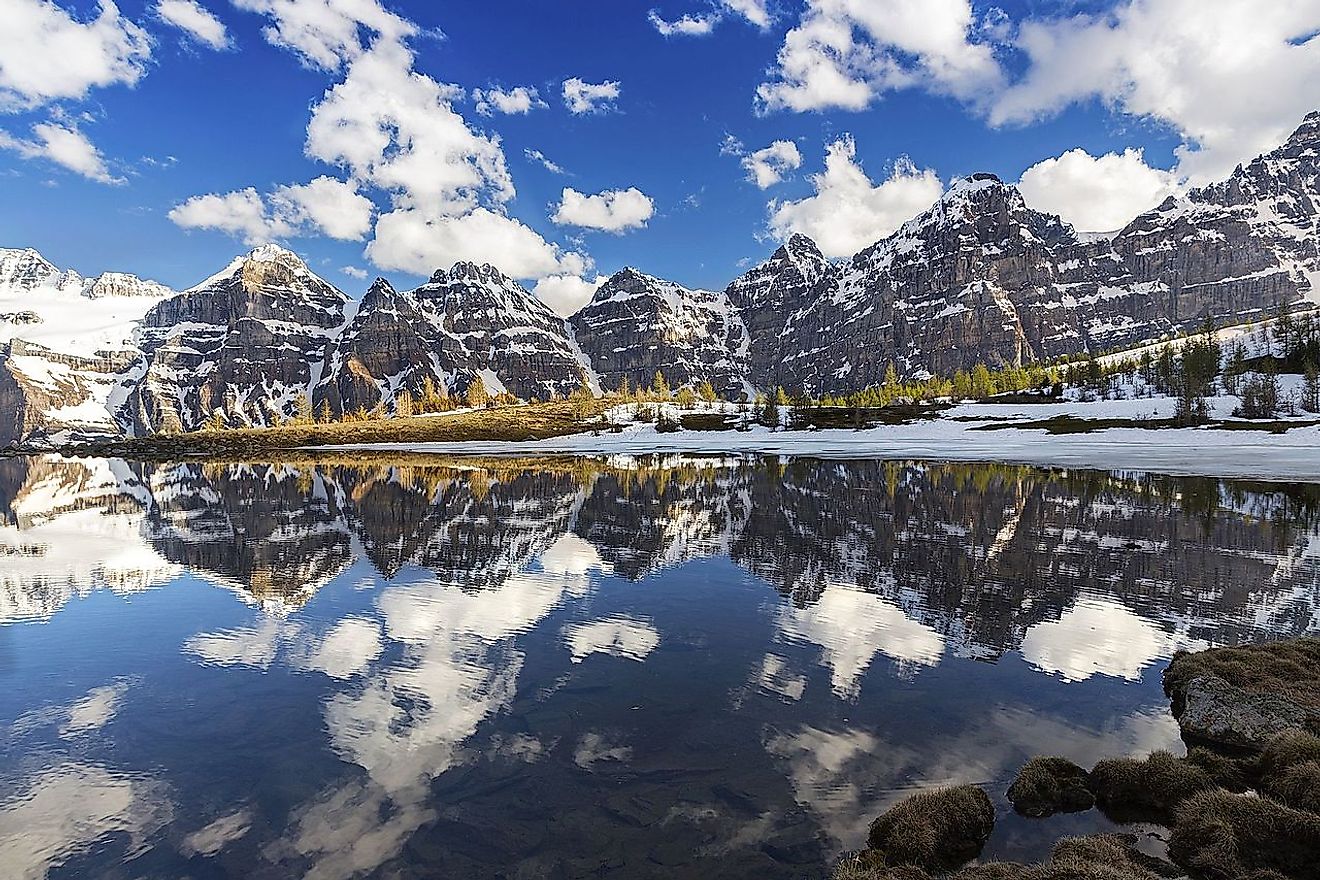 This fantastic trek begins at the edge of Moraine Lake in the Banff National Park. Visit in late fall to set off into a forest dense with golden yellow larch trees. The path will turn into a moderate incline before flattening out into the Larch Valley. Take a moment to stop and breathe in the fresh alpine air here and marvel at the stunning Ten Peaks backdrop. Seasoned hikers should carry onwards to Sentinel Pass. Exit Larch Valley to be greeted by Mount Temple and Pinnacle Mountain. You will then ascend further to the Minnestimma Lakes, finally reaching the peak of Sentinel Pass. Enjoy the unobstructed views of the magnificent Paradise Valley.
1. Rockwall Trail and Floe Lake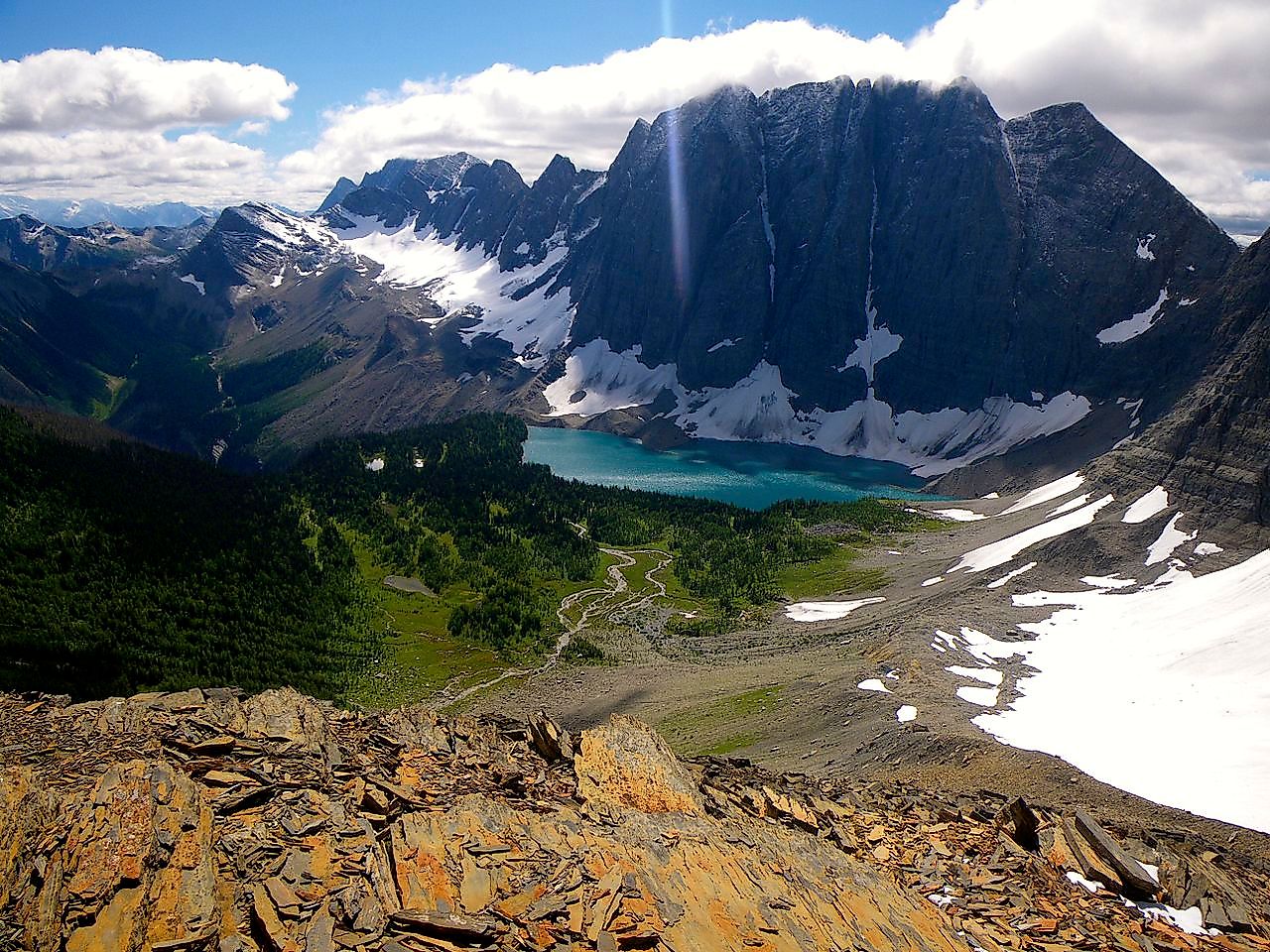 The Rockwall Trail is a multi-day trek that is sure to astound you. The route covers 34 miles and winds through magnificent landscapes, including alpine passes, vast meadows, and ancient glaciers. The best part of the hike is the wall of limestone cliffs that reach a staggering 2950 feet. Stop at Numa Pass, the highest point, for views that will last a lifetime. For something a little less strenuous, but still enough of a challenge, choose the Floe Lake hike. This picturesque route has a couple of steep points, but the climb is undoubtedly worth it. You can complete this hike in a day or take your time and camp overnight.