Are There Unknown Animals In The Ocean?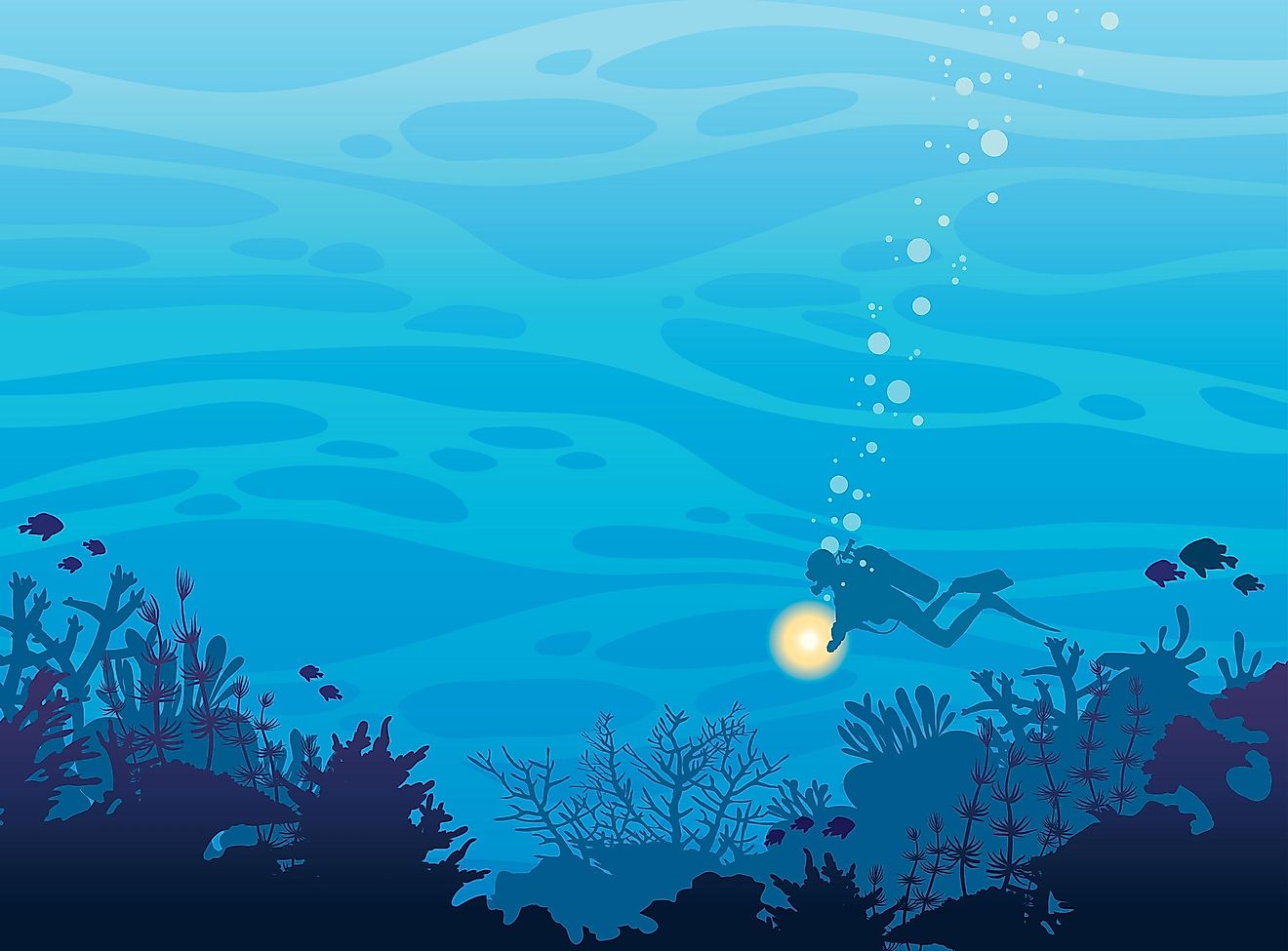 By some estimates, there could be up to 700,000 different species living in the oceans that we yet have to document.
From 2007, the number of different species we added to the WoRMS list more than doubled from 120,000 to 242,500.
Megalodon is a shark species that lived more than 6 million years ago. With different degrees of certainty, the scientists still speculate that it was the biggest fish that ever lived in the ocean. Megalodon could grow up to 16 m in length.
How many species are now in the ocean, and have we found them all? It is not a game of Pokémon, and to discover all marine life that lives below, we still have a long way to go.
People Of The Sea?
People have been interested, for an infinite number of reasons, in life that lives below the sea surface for a while now. To cut the list short: there is food, there are materials we are harvesting for years now, there are oil spills, there is pollution, and everything that we associate with our tendency to explore and scavenge. 
The reason why there is such a negative spin on this topic is not just because we still do not know how many different species live in the ocean. It is because of the fact that some of them most certainly went extinct before we even got to know them. You may look at this topic as an insignificant one, but one thing that possibly connects us more than the fact that we rely on resources that are depleting is the urge to discover new things. 
What Remains Hidden?
Still, we have found amazing beings and unique ecosystems in the oceans. So far, according to WoRMS (World Register of Marine Species), there are more than 242,000 different marine species we have described. However, the discovery rate of new species is still relatively high.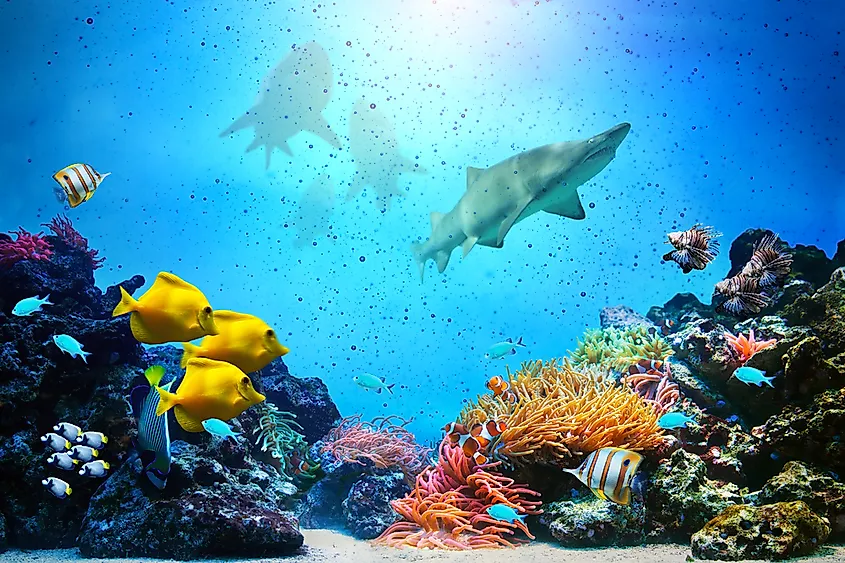 Each year, close to 2,000 species is added to the grand total of the register. Most of them are fish, but there is an unusual find every new decade. Now, the most obvious question could be: have we missed something big down there? Is there something like a 100 m megadolonoesque shark, hunting in complete darkness, escaping all detection?
Well, it is possible, but as far as the scientific community is concerned, it is highly unlikely. However, there are still a lot of species that are considered as big, at least when it comes to sea life nomenclature, we have not found. Animals that are between 1 mm and 10 cm long, probably many of them mollusks and worms, still wait to be discovered. Or they do not want to show their faces up here. 
When we put things into perspective, it is not a surprise we still can not complete this challenge. New species are still probably in the making, some of them we did not even get to see alive, and it is all happening right now. The oceans cover 70% of our planet's surface, and reaching deep down where there is no light to investigate, is not an easy task. At least it has not been until people developed small but very resilient, submarines they could equip with cameras.  
By today's numbers, that still sounds somewhat optimistic, yet equally devastating is that 20% of species that live in the ocean are at risk of extinction. We are talking about thousands, that will most probably soon disappear. Hopefully, we can learn more about the diversity of life in the oceans that is genuinely enriching our life on this planet.