There are certainly some similarities between birds and mammals; however, they are not the same. Birds do not fall under the mammal category but are instead members of the Aves group of animals. Birds and mammals share certain similarities, so it is no wonder that some people get confused; however, there are many differences between the two categories.
Mammals and Aves are both classes of animals that are further spread into different subclasses. These subclasses resemble each other even more closely. The primary way we sort animals into classes is by their physical characteristics, and animals in the Aves class differ significantly from mammals according to those. In this article, we will focus more on some of the differences and similarities between birds and mammals.
Too Many Similarities...
The similarities between birds and mammals are able to create some confusion, and that is why a lot of people believe that birds are actually mammals. For starters, both birds and mammals are warm-blooded animals. They are able to maintain constant body temperature, and they do not need any type of other heat sources to remain warm. Following this similarity, both birds and mammals have similar caloric requirements according to their weight and are able to lead an active lifestyle even during colder temperatures.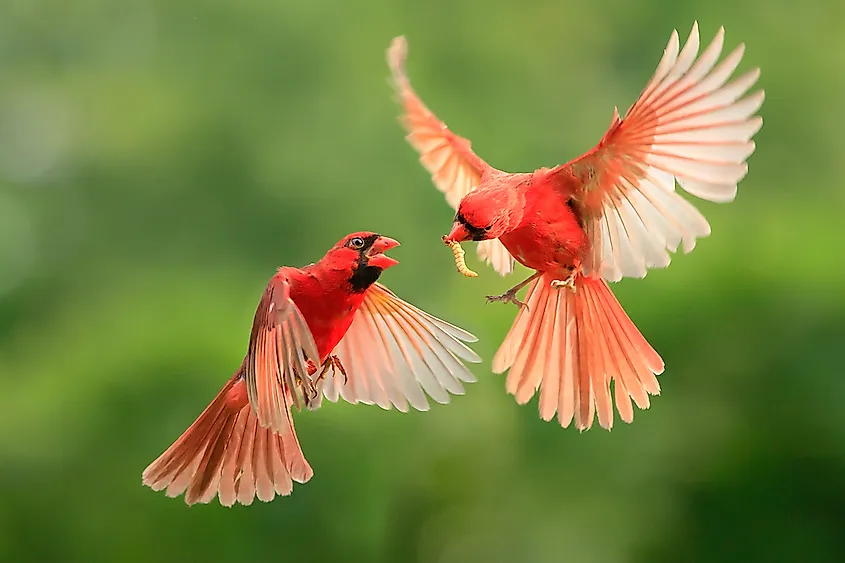 Another similarity shared by birds and mammals is that they are both vertebrates. This means that they have a backbone, and their skeletal systems are made out of bone. There is an important difference; however - the bones of birds are hollow, which makes them lighter and gives birds the ability to fly. The hearts of birds and mammals are also incredibly similar.
In order to be able to fly, birds need lots of energy, so their hearts have evolved into four-chambered hearts that are the same as those in mammals. Speaking of the heart, both of these animal classes have blood that contains red and white blood cells. These cells share similar roles, as well.  Another common characteristic among mammals and birds is that they care for their young after they have been born or hatched. 
...But Even more Differences
Despite sharing all of these characteristics, birds and mammals still remain two wildly different animal classes. For starters, the bodies of birds are covered by feathers. No mammals have feathers, and most of them have skin covered with hair. Birds, on the other hand, use these feathers to fly, but not only that, but they also help them keep their bodies warm. Another physical trait that makes birds wildly different from mammals is the fact that they have beaks and do not have teeth. When birds feed, they need to swallow their food or use their beaks to cut it up into smaller pieces.
Beaks can differ from bird to bird according to its diet, and often adapt their shape and become specialized for specific types of food. Finally, birds lay eggs, eggs with hard shells to be exact. Mammals give birth to their young, but the offspring of birds need to hatch from eggs. While there are some mammals, called monotremes, that lay eggs, there's a big difference - these eggs have softer shells.