Environment
10 of Europe's Sunniest Cities in Winter
Planning on doing some winter traveling? Here are some of Europe's sunniest winter cities.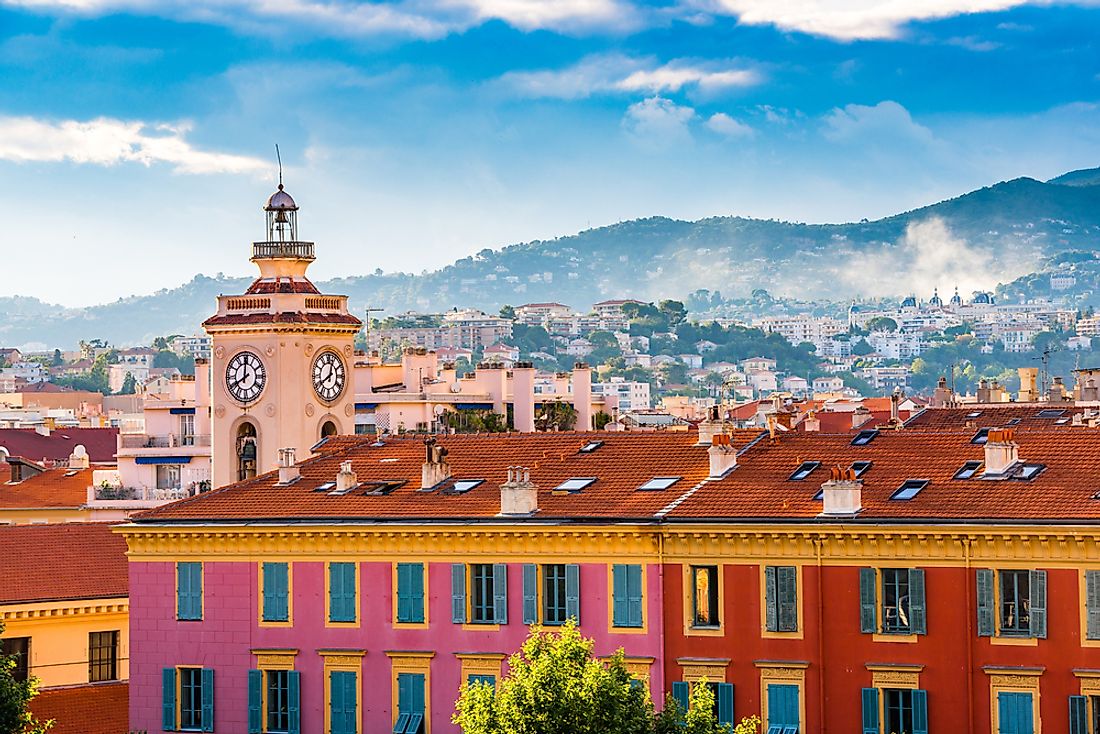 For most places in Europe, winter runs from December to February. Temperatures are known to hit a low of about -41 to -50 degrees Fahrenheit. The season may be considered gloomy by some with very few hours of sunlight in some countries and the days are considered to be shorter than the nights. There are a few cities that get a considerable amount of sunshine although it is winter. There are a lot to see and do in Europe even during winter including Christmas markets in several cities. The figures mentioned are based on the average number of sunshine each city received in January 2018.
Europe's Sunniest Cities
Nice, France
Nice is a city in southern France. The city experienced an average 158 hours of sunshine. The climate in Nice is a hot summer Mediterranean climate which makes it experience mild winters. The minimum average temperature is about 41°F. Nice caught the attention of the European upper-middle-class families who in the 18th century took to spending their winters there due to the pleasant weather. The city would be an excellent destination for individuals planning to visit Europe during winter, and they would prefer to have a little bit of sun.
Barcelona, Spain
Barcelona is the capital of Catalonia, Spain. Barcelona experiences a humid subtropical climate, and the weather is pleasant throughout the year. Snow is uncommon in the city due to the city's proximity to the warm sea, and the lowest average temperatures range between 59°F and 48°F. Barcelona is one of the most successful cities in the world and is a significant tourist center in Europe. Barcelona is ranked as one of the top ten cities to visit in Europe during winter.
Athens, Greece
Athens is the capital of Greece, and is known for its sunny weather. The city has an area of 15.04 square miles and is one of the oldest cities in the world. Athens has a Mediterranean climate with hot summers, and it experiences less rainfall compared to other parts of Greece. The lowest average temperature recorded is 20.3 °F. Athens is a lovely city with many Ancient Greek buildings that are a tourist attraction. Athens is one of the top destinations in Greece with the Greek necropolis being one of the biggest attractions in the city.
Other Cities That Made It To The Top 10
Turin, Italy, Bucharest, Romania, Lille, France, Vienna, Austria, Amsterdam, Netherlands, Paris, France, and Dublin, Ireland make up the remaining eight cities that still receive a considerable amount of sunshine hours during winter. All the cities received at least an average of 60 hours of sunshine during winter. January is considered the coldest month in most of European cities. Despite the weather, winter may be an excellent time to visit Europe for the budget travelers as it is considered the off-peak season in the tourism sector. The cities would make wonderful vacation destinations if one loves a little bit of sunshine and would still love to experience winter in Europe.
What is the Sunniest City in Europe?
Nice, France, is said to be the sunniest city in Europe. It experiences a sunshine duration of 158 hours.
10 of Europe's Sunniest Cities in Winter
| Rank | City | Hours of Sunshine |
| --- | --- | --- |
| 1 | Nice (France) | 158 |
| 2 | Barcelona (Spain) | 149 |
| 3 | Athens (Greece) | 129 |
| 4 | Turin (Italy) | 112 |
| 5 | Bucharest (Romania) | 71 |
| 6 | Vienna (Austria) | 70 |
| 7 | Lille (France) | 66 |
| 8 | Amsterdam (Netherlands) | 63 |
| 9 | Paris (France) | 62 |
| 10 | Dublin (Ireland) | 59 |
About the Author
Benjamin Elisha Sawe holds a Bachelor of Arts in Economics and Statistics and an MBA in Strategic Management. He is a frequent World Atlas contributor. 
This page was last updated on February 20, 2018.
Citations
Your MLA Citation
Your APA Citation
Your Chicago Citation
Your Harvard Citation
Remember to italicize the title of this article in your Harvard citation.