10 Beautiful Places in India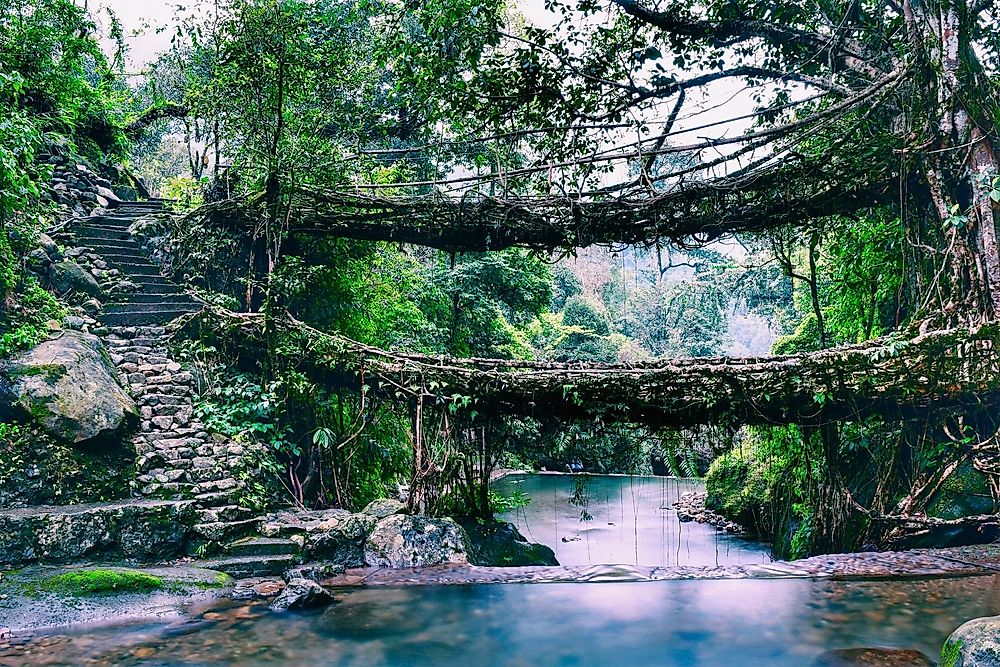 India is the seventh largest country in the world by geographical size. It's no wonder that, in addition to rich cultural and natural heritage, this large land is home to some of the most beautiful places in the world. Here we describe ten of those magnificent places.
10. Pangong Lake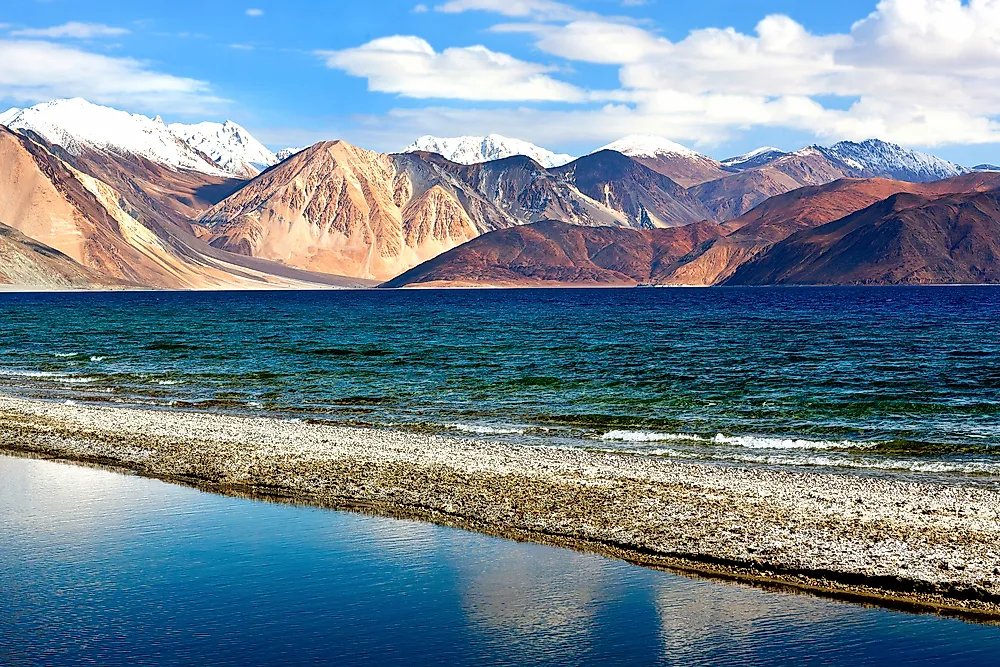 Pangong Lake is also known as Pangong Tso and Hollow Lake. When you visit this lake, you are sure to get mesmerized by its beauty. It contains saline water, yet it freezes in winter. Local guides say there is no fish or aquatic life in the lake. The lake is situated at a height of 4350 m from the sea level. The lake is in the Chushul Mountains and is about 154 km from Leh, Ladakh, India. The drive from Leh to Pangong takes about five hours and goes through the world's second highest motorable mountain pass called the Chang La (in Ladakh). This lake has been featured in many movies, such as, "Waqt: The Race Against Time" (Hindi), "3 idiots" (Hindi), "The Fall" (English), "Taur Mittran Di" (Punjabi), "Aagadu" (Telugu), Vedi (Tamil).
9. Valley of Flowers, Uttarakhand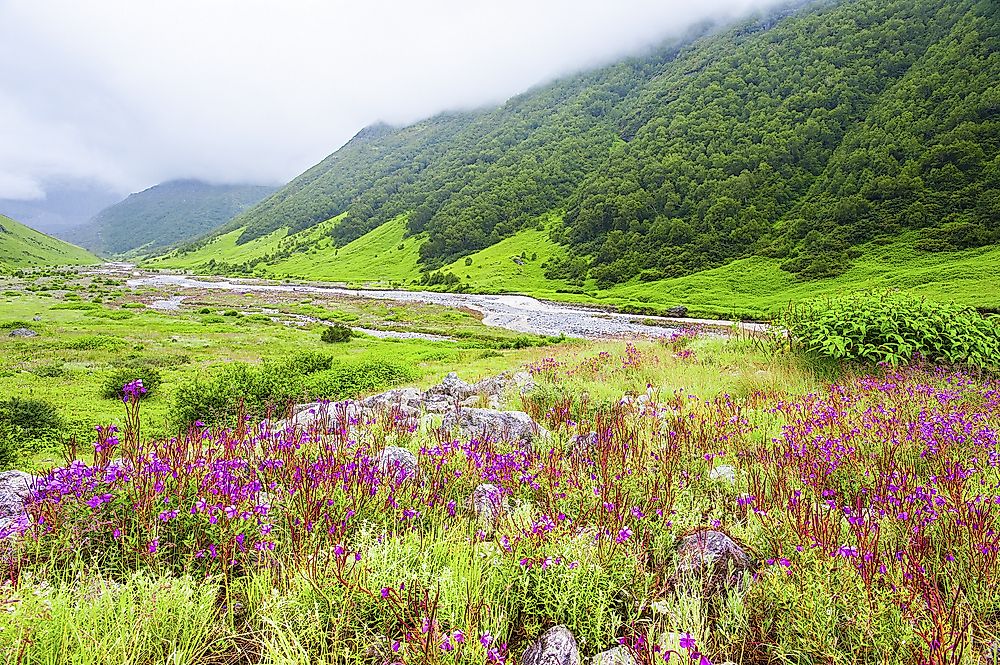 With over 300 species of wild flowers, the Valley of Flowers is truly a paradise. The valley is part of The Nanda Devi Biosphere Reserve. Nanda Devi and Valley of Flowers National Park are part of UNESCO World Heritage List. The Valley is about 5 km long and around 2 km wide. Staying true to its name, it is home to flowers like, anemone, geranium, Himalayan blue poppy, brahma kamal, rhododendrons, and epilobium. Most flowers are claimed to have medicinal value. A "Ramayana" legend states that lord Hanuman gathered "Sanjeevani Buti" (the herb which cured war wounded Lakshman) from this valley. This place also has a variety of butterflies, musk deer, Himalayan bear, Himalayan mouse hare, blue sheep (bharal), snow leopard etc.
8. Bhandardara, Maharashtra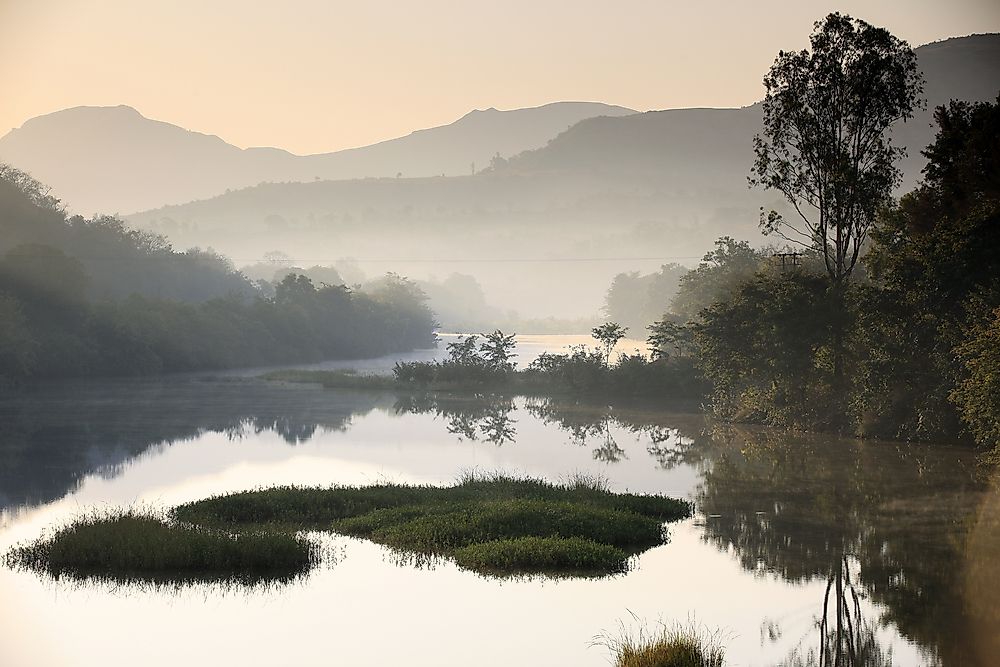 Bhandardara is a popular hill station with many attractions around it. Tourists are attracted to the Wilson dam which is an earthen dam built on Pravara River; the "Umbrella" and "Randha" Falls; a clean and large "Arthur Lake"; "Kalsubai Peak" the highest mountain in the state of Maharashtra; an ancient Shiva Temple "Amruteshwar" and historical Ratangadh fort. This trekker's paradise is located to the north of Ahmednagar district in Akole tehsil of the Maharashtra state. Bhandardara is about 70 km from Nashik, 185 km from Mumbai and around 185 km from Pune.
7. Shimla, Himachal Pradesh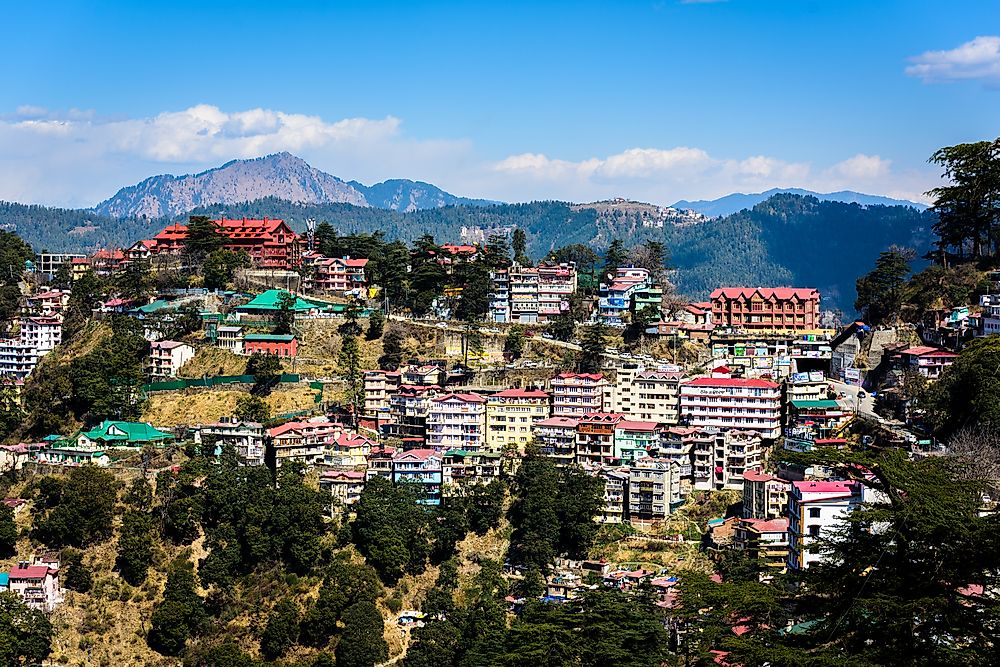 Shimla (earlier spelt as Simla) used to be the summer capital of the British in India. Now, this city is capital of the state of Himachal Pradesh. The city is surrounded by dense forests and mountains. As Shimla has retained its colonial heritage, the Viceregal Lodge, a Scottish baronial mansion of the British era, is one of the main attractions. Another well-known attraction is "The Kalka–Shimla railway" line. This 96 km long railway was built in 1898 and passes through the picturesque mountains. In 2008, this railway was added to the UNESCO World Heritage Site, Mountain railways of India.
6. Taj Mahal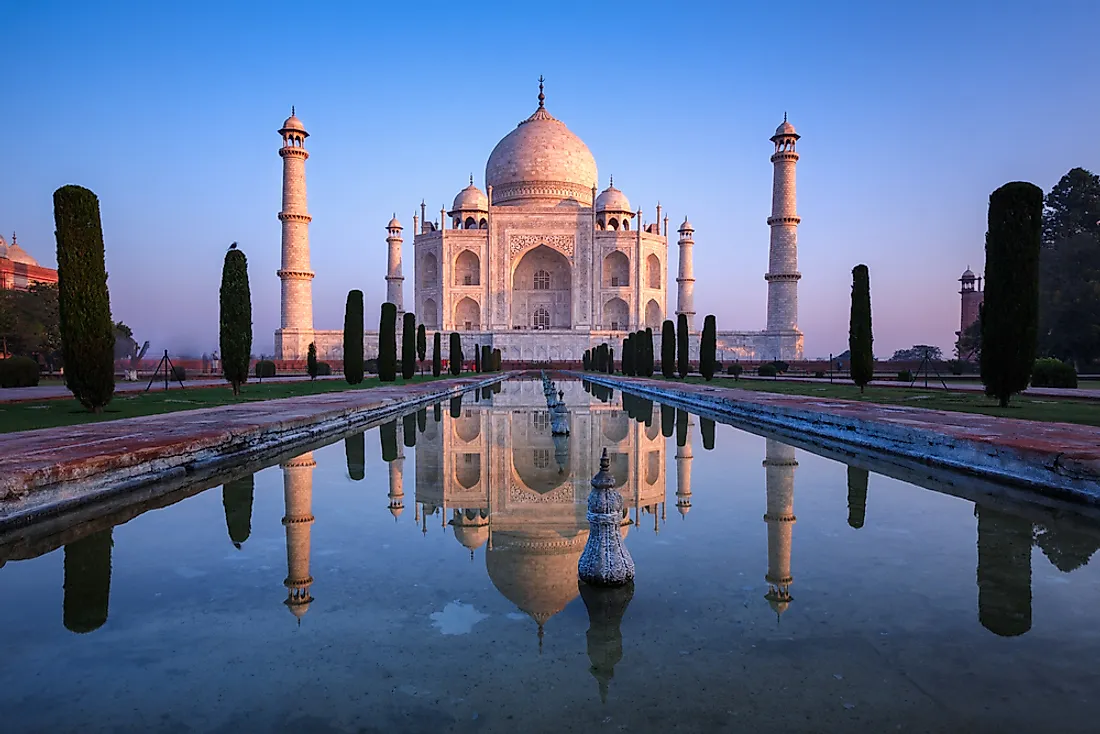 Universally admired, the Taj Mahal is located the banks of river Yamuna in the city of Agra, Uttar Pradesh. It is an immense mausoleum built with white marble during 1631 and 1648. This masterpiece of Indian Art is of such elegance that it is considered synonymous with beauty itself. This perfectly symmetrical white building is amazing anytime of the day, but you would not want to miss its views at Sunrise, Sunset and a Full Moon night. The Taj is one of the Seven Wonders of the World and a UNESCO World Heritage Site. This architectural marvel was described as "the tear-drop on the cheek of time" by Nobel laureate Rabindranath Tagore.
5. Living Root Bridges of Meghalaya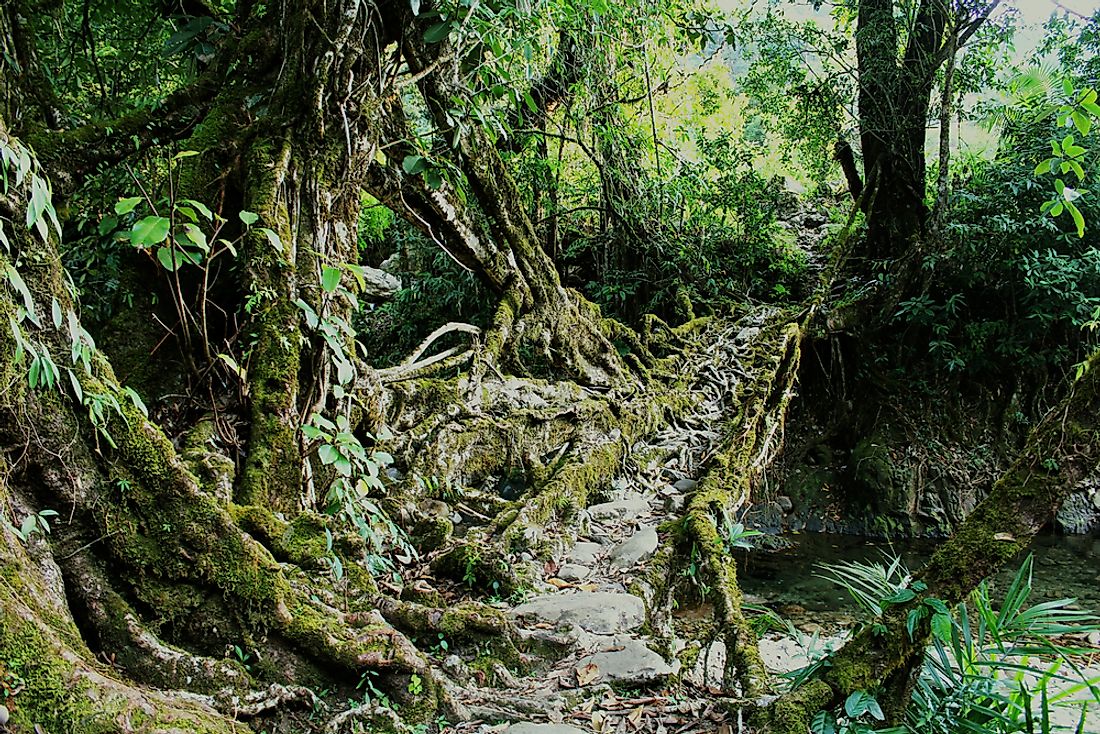 The mountainous state of Meghalaya is home thick tropical forests and receives abundant rainfall. During the monsoon season, rains swell the waterways and make them difficult to cross on foot. The problem was overcome by the local Khasi tribes, who guided the Rubber tree roots through hollow canes. This process was supported for years till the roots reached the other side or met halfway with each other and formed a bridge. These living root bridges are man-made natural wonders. Cherrapunjee (also Sohra) is the wettest place on earth and is close to the most famous living root bridge, the "double-decker" living root bridge.
4. Shivanasamudra Falls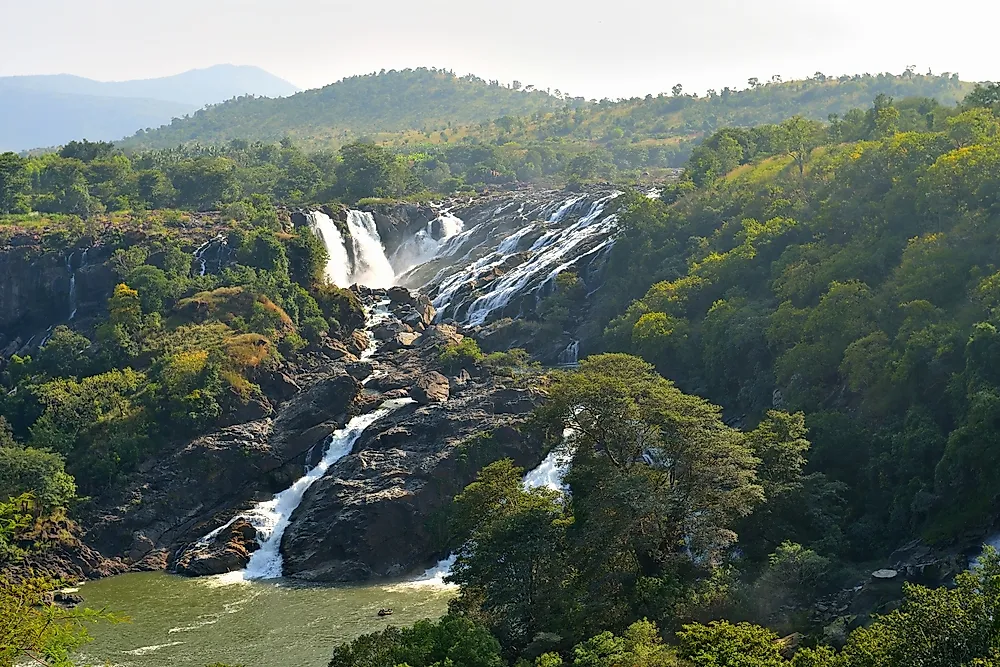 Shivanasamudra Falls are famous waterfalls located in Karnataka, India. In 1902, one of the first hydroelectric dams in all of Asia opened on the falls. The power station is still used today. Shivanassamudra Falls are also a popular tourist attraction.
3. Hawa Mahal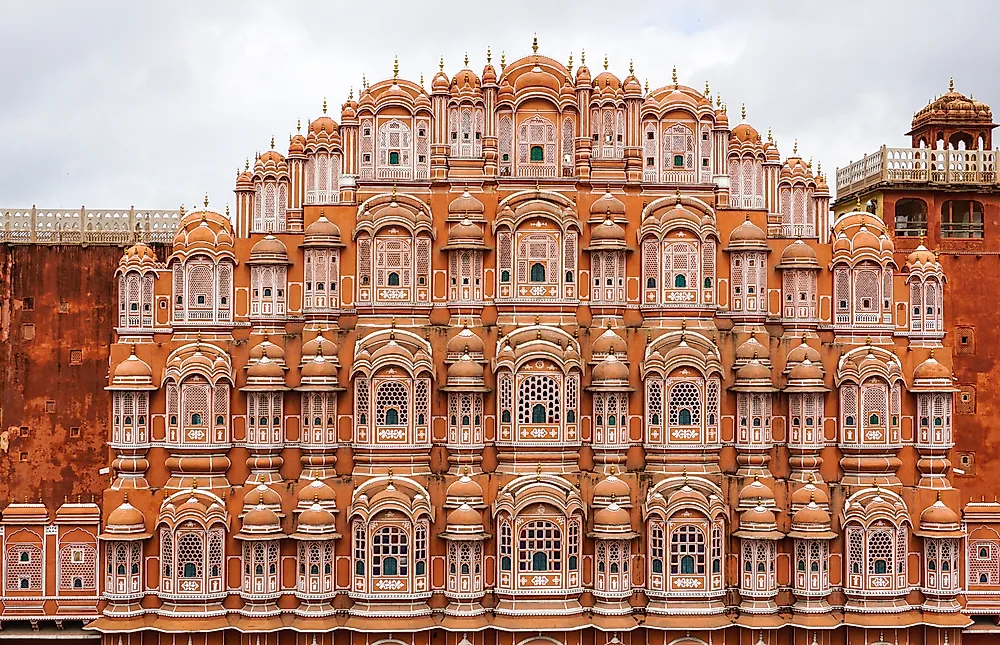 Hawa Mahal literally means Palace of Winds. It is placed next to the entrance of the City Palace. This Rajputana architecture based pink structure has 953 admirably arranged small windows (called Jharokhas). These windows blow cool air into the palace and act like a huge air-conditioner. The windows also served as a place where the royal ladies could look out, at the market, without being seen themselves. This five-storey pyramid shaped architectural marvel was built using red and pink sand stone with white quick lime borders. Hawa Mahal was built in 1799 by Maharaja Sawai Pratap Singh and designed by Lal Chand Ustad. It has several carved stone grilles, niches, finials and domes.
2. Kerala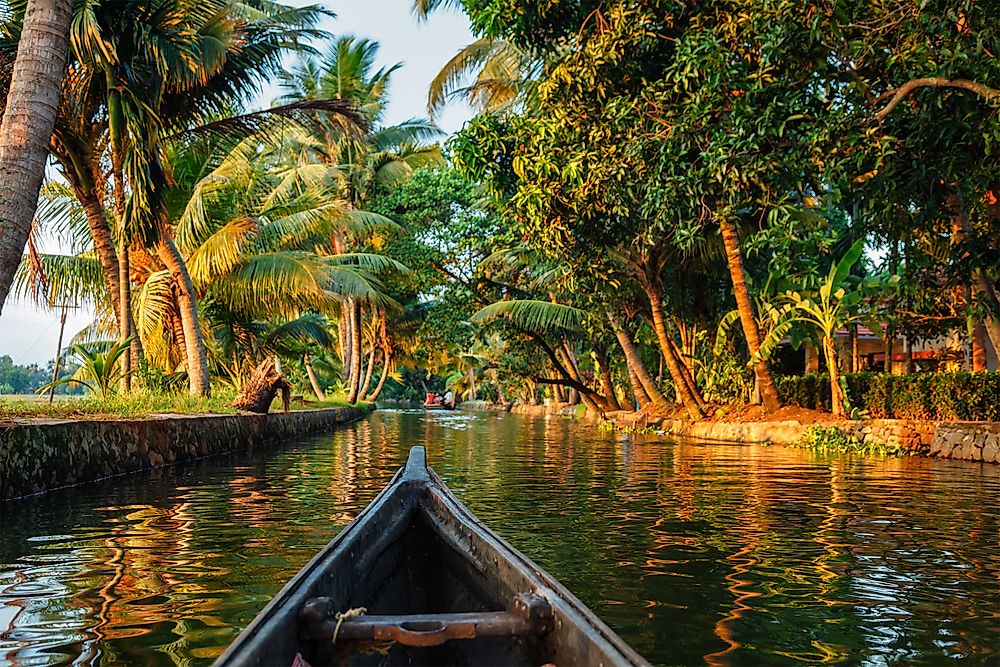 Kerala is a southern state of India. It has Western Ghats on the East and the Arabian Sea on the West. Kerala is world famous for its Ayurveda centers which offer rejuvenating natural treatments. Yoga, meditation, massages and other Ayurvedic treatments for heart, skin, neurological and digestive disorders are main attractions for many tourists. The state has many other places of tourist interest, such as the beaches of Kovalam and Alappuzha (Alleppey); hills of Munnar and Vagamon; waterfalls at Athirappally, Soochipara, Thusharagiri and Thommankoothu; backwaters of Kumarakom and Kuttanad; pilgrim centers of Sabarimala Temple, Guruvayoor Sree Krishna Temple and Sree Padnamabha Temple; Silent Valley; and Thekkady forests.
1. The Salt Desert of Gujarat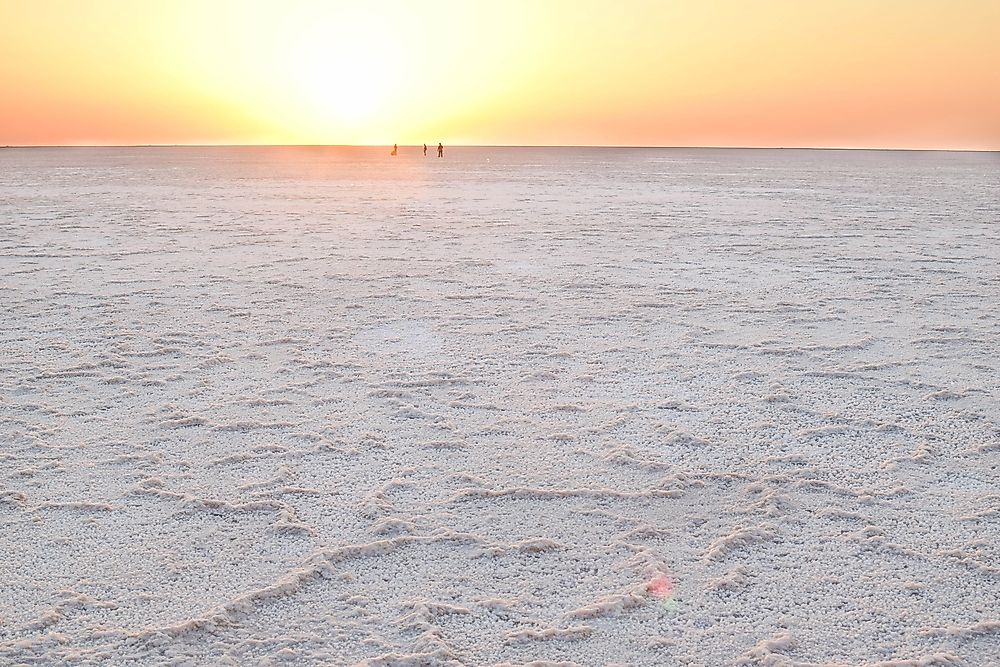 Rann of Kutch is the Salt Desert of Gujarat, India. It is located in the Thar Desert bio-geographic area. The area was once the shallows of the Arabian Sea, however, geological uplift cut-off its linkage to the sea. Now, it has sea on one side and desert on the other. This vast salt-covered white desert plain has two main parts viz. Great Rann of Kutch and Little Rann of Kutch. During the monsoon season, the area gets filled with water which makes it one of the world's largest seasonal wetlands. The same area changes into salt encrusted flat desert land in winter.