10 Animals Found In Malawi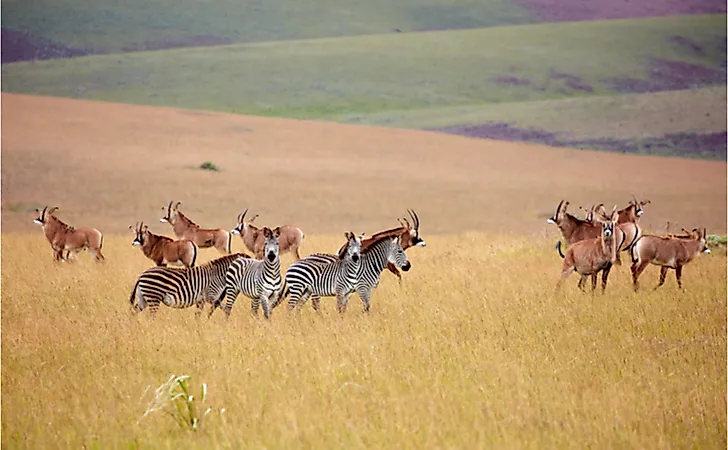 Malawi is a landlocked country in Africa that contains five national parks, and four wildlife and game reserves. Although Malawi's wildlife population is less than its neighboring countries, the nation invests in the conservation and repopulation of its parks in a bid to attract tourists. In 2018, a pride of lions from South Africa was introduced into Liwonde National Park, and in November 2019, 17 black rhinos were also imported from South Africa. The country now contains the "Big Five" game animals (lion, leopard, rhinoceros, elephant, and Cape buffalo). There are approximately 187 mammalian species and 647 bird species in Malawi, some of which are described below.
African Elephant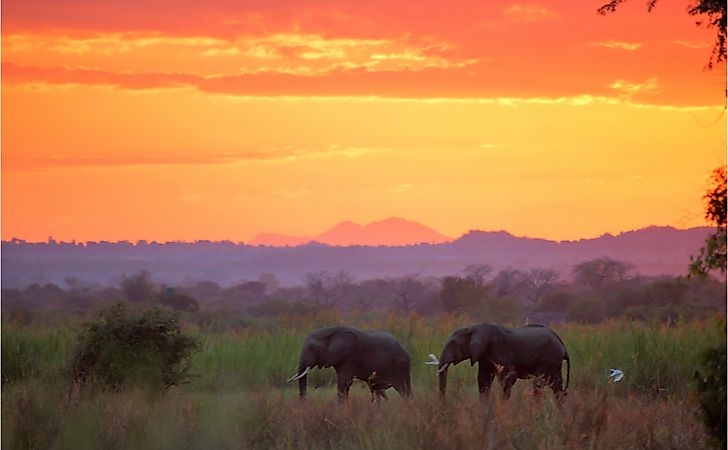 There are approximately 1,000 elephants in Malawi, which is a significant increase from a population of fewer than 200 three decades ago. The elephants of Malawi were hunted to near extinction, prompting an outcry from conservationists and citizens. Conservation efforts and public support have seen the number rise drastically. Between 2017 and 2019, Malawi relocated about 520 elephants from Majete Wildlife Reserve and Liwonde National Park to restock the Nkhotakota Wildlife Reserve as part of its conservation effort.
Yellow Baboon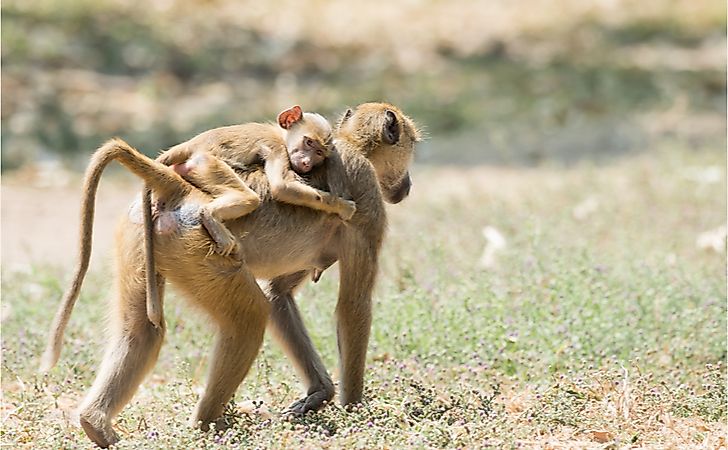 The yellow baboon is a member of the family of Old World monkeys. The species is native to Eastern and Southern Africa, from Kenya through Tanzania, Malawi, Zimbabwe, Botswana, and Namibia. They are among the most successful primates in Africa due to their ability to adapt to changing environments. Yellow baboons inhabit all of Malawi's national parks and reserves.
Hippopotamus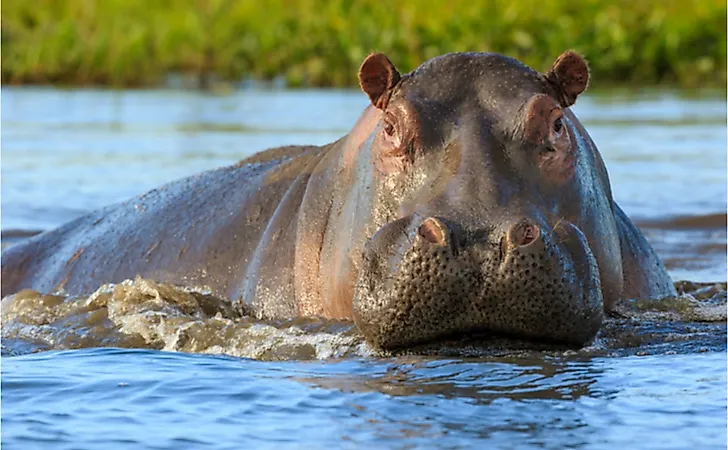 Malawi is home to thousands of hippopotami, including 1,900 in Liwonde National Park, which is located at the southern end of Lake Malawi. Hippos are extremely territorial and are known to defend their marine territories aggressively. In November 2018, several hippos died at the park in a suspected anthrax outbreak.
Spotted Hyena
Spotted hyenas are native to sub-Saharan Africa, where they thrive in protected reserves and forests. In terms of conservation status, they are of least concern due to their large population and wide range. Spotted hyenas inhabit all national parks and reserves across East and Southern Africa, where they compete for food with large predators, including lions and leopards. In Malawi, large populations can be found at Nyika, Liwonde, and Lake Malawi National Parks.
Greater Kudu
The greater kudu is a woodland antelope that makes up one of the two kudu species, the other being the lesser kudu. The species is native to Eastern and Southern Africa, where it occupies widespread territory but is sparsely populated due to habitat destruction, poaching, and deforestation. The greater kudu can be found roaming shrublands and savannahs of protected parks in Malawi, where they are popular prey for wild dogs, hyenas, and leopards.
Lesser Flamingo
The lesser flamingo is a species of the flamingo family that inhabits sub-Saharan Africa, as well as having an isolated population in India. Though large populations are located in the salt lakes of East Africa, there are significant populations in Southern Africa. The flamingos are frequently sighted in Malawi's Lake Chilwa and Elephant Marsh. They are considered to be more attractive during the breeding season when their white feathers appear pink in color.
Malagasy Pond Heron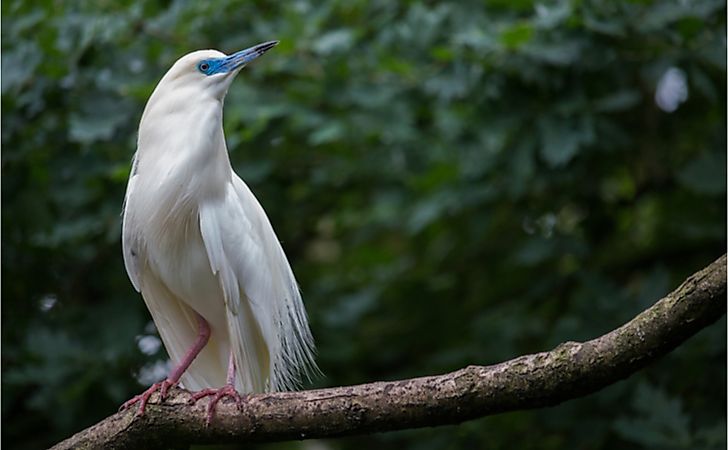 The Malagasy pond heron is a species of the heron family that is common in Madagascar, Seychelles, Tanzania, Kenya, and Uganda. The species is native to Madagascar, but small populations also exist in Malawi, Mozambique, and Zimbabwe. In Malawi, the birds typically inhabit low grassy marshes, lakes, streams, and ponds where they feed on fish, insects and small invertebrates.
Black Rhinoceros
The black rhinoceros was hunted to extinction in Malawi in the 1980s, but in November 2019, 17 black rhinos were relocated from South Africa to Liwonde National Park in southern Malawi. The move was part of a restocking program designed to introduce the rhino to the country's national parks and to diversify its animal population.
Fish
There are more than 500 species of fish in Malawi, of which 90% are endemic. Lake Malawi and Lake Tanganyika contain more native fish species than any other freshwater lake in the world. The two lakes provide the local fishing industry with species such as African catfish and carp.
Insects
There are plenty of insects in Malawi, including ants, flies, wasps, bees, crickets, and beetles, as the country's sub-tropical climate and forests are conducive to insect populations. However, the insect population is shrinking due to habitat destruction and the use of harmful pesticides.