Although dinosaurs, along with many other prehistoric creatures went extinct millions of years ago, there are some creatures that walked the Earth with them that still live today. You would think that they have changed to the point that they became a whole different species, but that is not the case.
The animals we will talk about today are basically the same as they were in prehistoric times. Some have experienced minor changes, but nothing to the point that would make them completely different from how they were back then. Join us on this journey among the most interesting creatures alive today that were living back when dinosaurs walked the Earth!
10. Giant Freshwater Stingray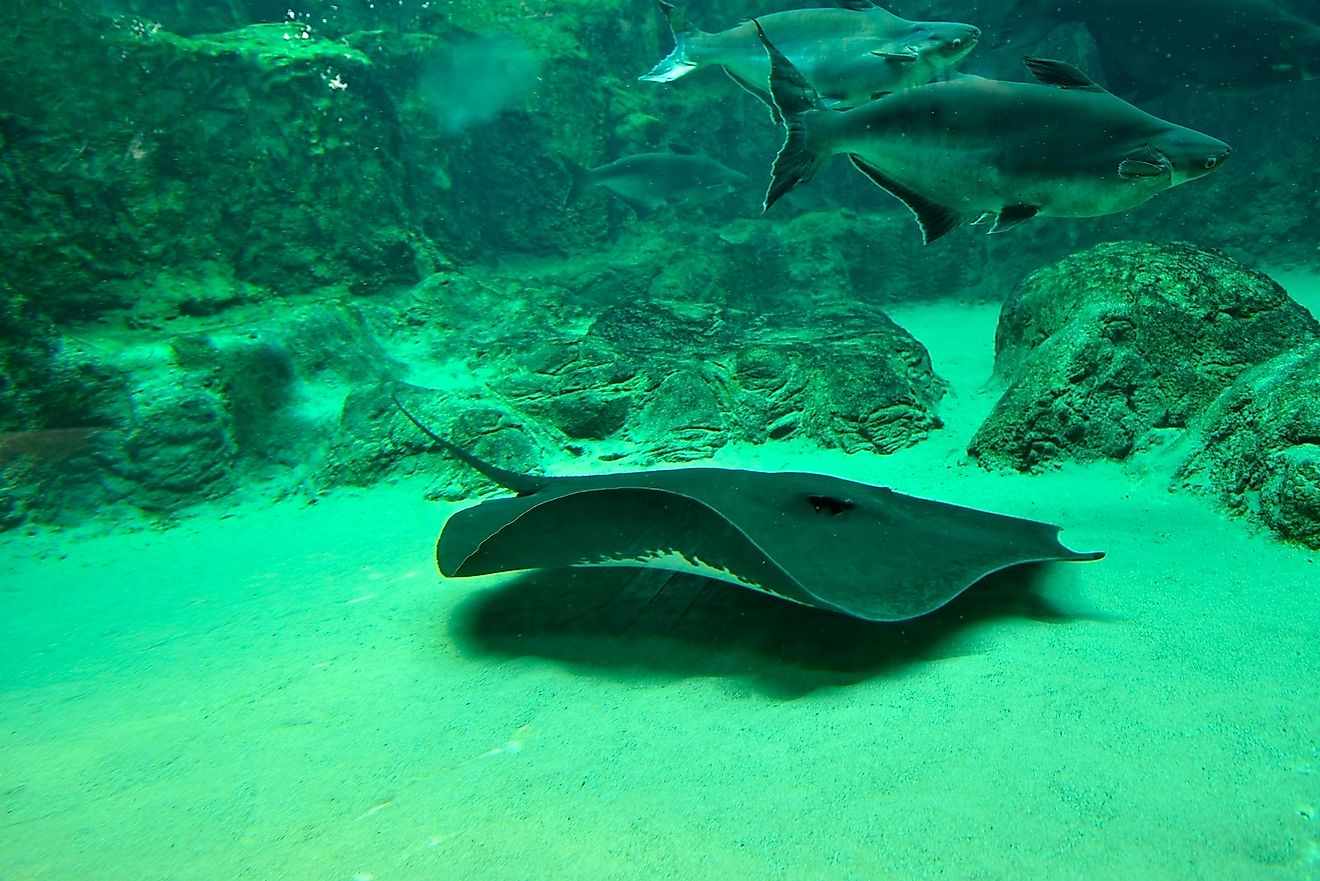 The giant freshwater stingray is considered to be one of the biggest freshwater fishes in the world, and it is known to grow up to 6.2 feet across. Not only that, but it can also weigh up to 1,300 pounds, despite its thin appearance. It is believed that this species evolved approximately 100 million years ago, but it faces extinction now. 
9. Nautilus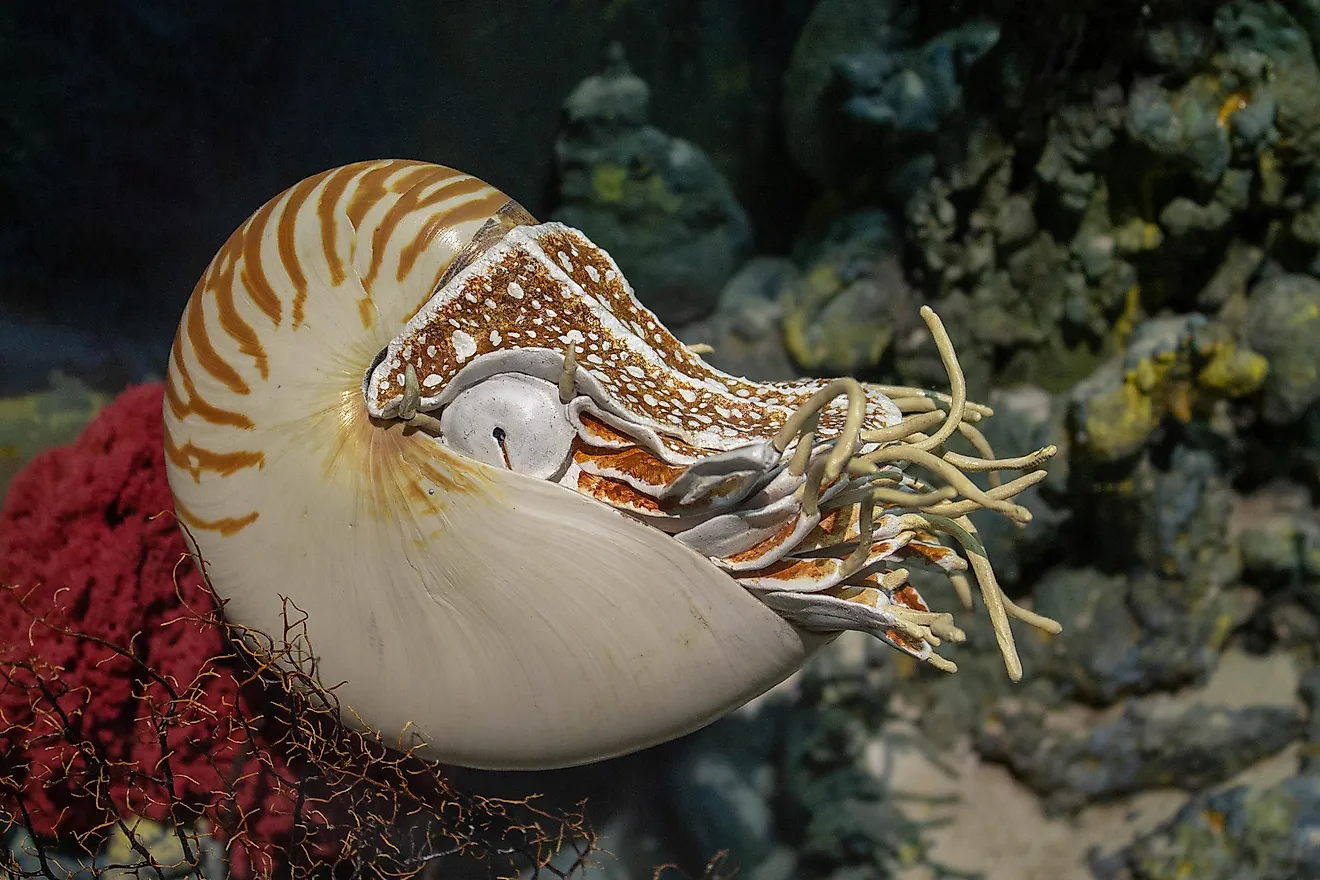 According to fossil records, this creature, known to inhabit coral reefs around the Indian Ocean, has been living on Earth for about 500 million years. The exact species of nautilus considered to be the oldest is known as the crusty nautilus, and they were considered to be extinct for almost 30 years until they showed up again in 2015. This species survived quite a few mass extinctions and enormous changes to our planet.
8. Platypus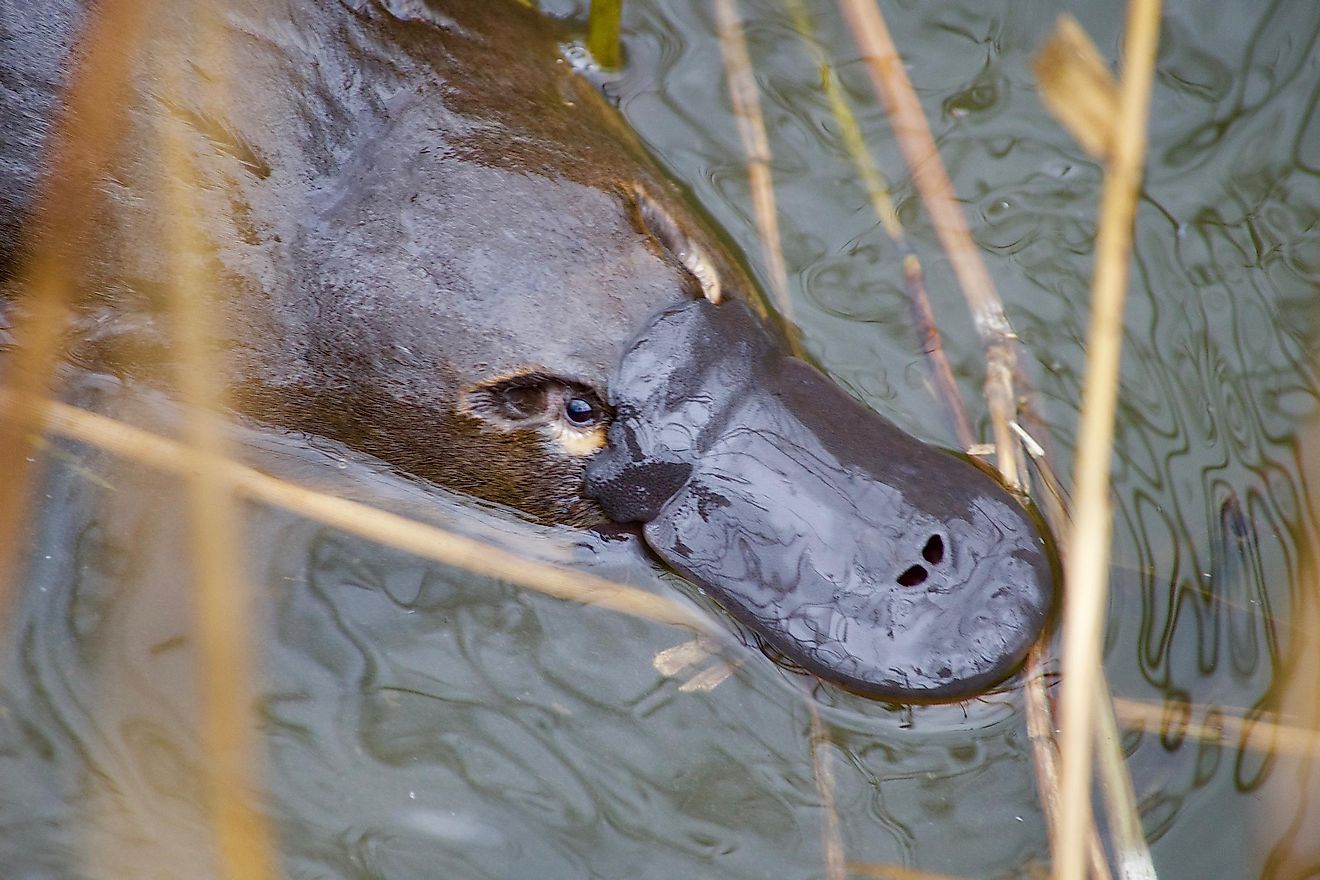 The platypus, which is often referred to as the duck-billed platypus, is an egg-laying mammal, considered by many to be one of the strangest animals living today. Its roots go way back into prehistoric times. The oldest fossil of the modern platypus is 100,000 years old.
However, it is believed that its ancestors were living on the supercontinent Gondwana almost 170 million years ago. An interesting fact about the creature is that the first scientists that ever examined its body in 1799 believed that the animal was fake. They thought it was just several animals sewn together.
7. Elephant Shrew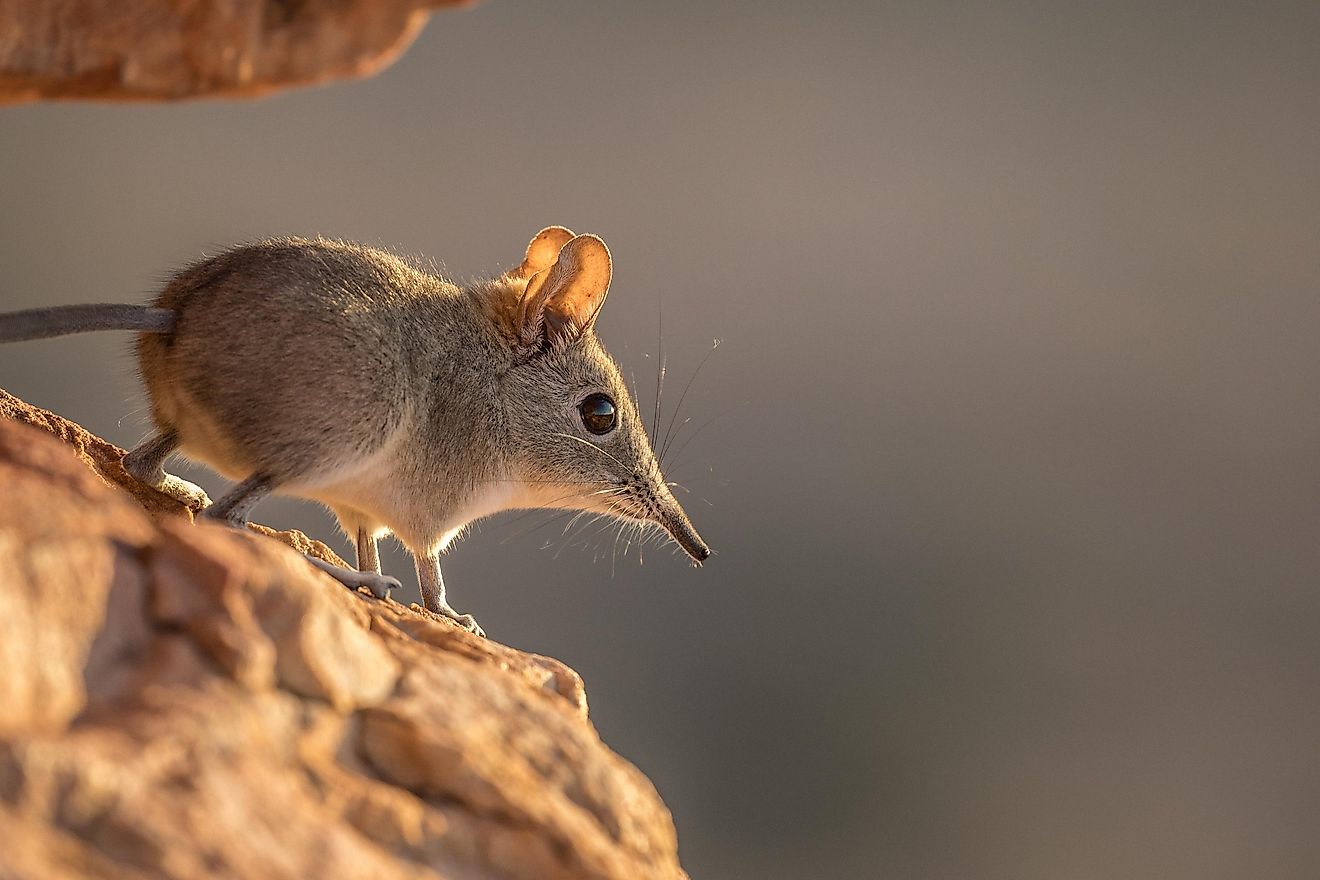 The elephant shrew can be found all over the southern parts of Africa, and they are small mammals that look similar to opossums but are actually closely related to elephants. It sounds crazy, but it is just another wondrous thing that can be found on our planet. By examining the fossil records, it was determined that the ancestors of the elephant shrews lived in the Paleogene period, which started 66 million years ago.
6. Pelican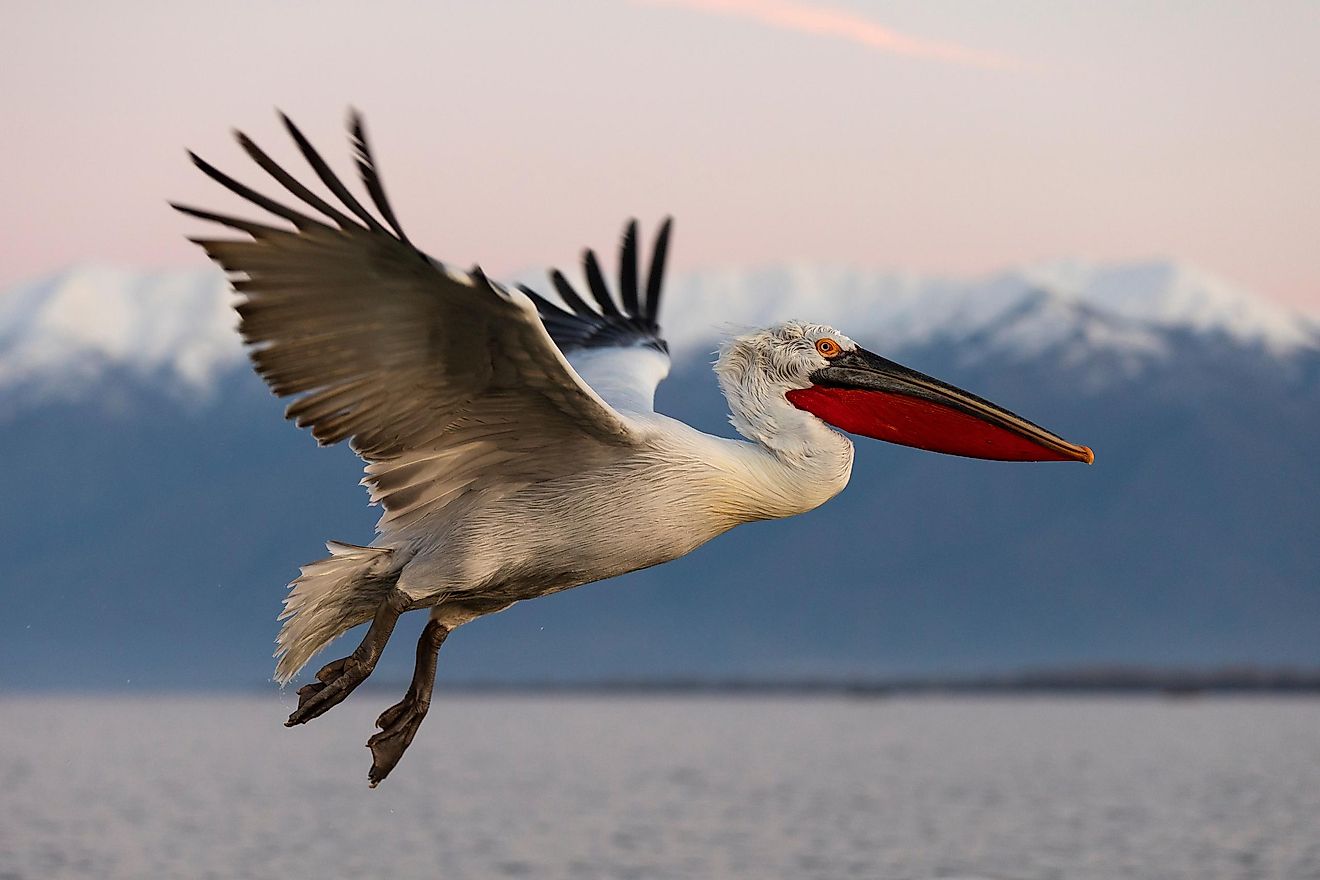 This may be surprising to many of our readers, but the pelican lineage has existed for approximately 30 million years. The even bigger surprise is that the actual number could be much bigger than that, but more research into fossil records is necessary. These water birds are also considered living fossils, and they have not changed that much since prehistoric times. The oldest fossil of a pelican that was found resembles the pelicans of today quite a bit, with the beak being identical.
5. Alligator Gar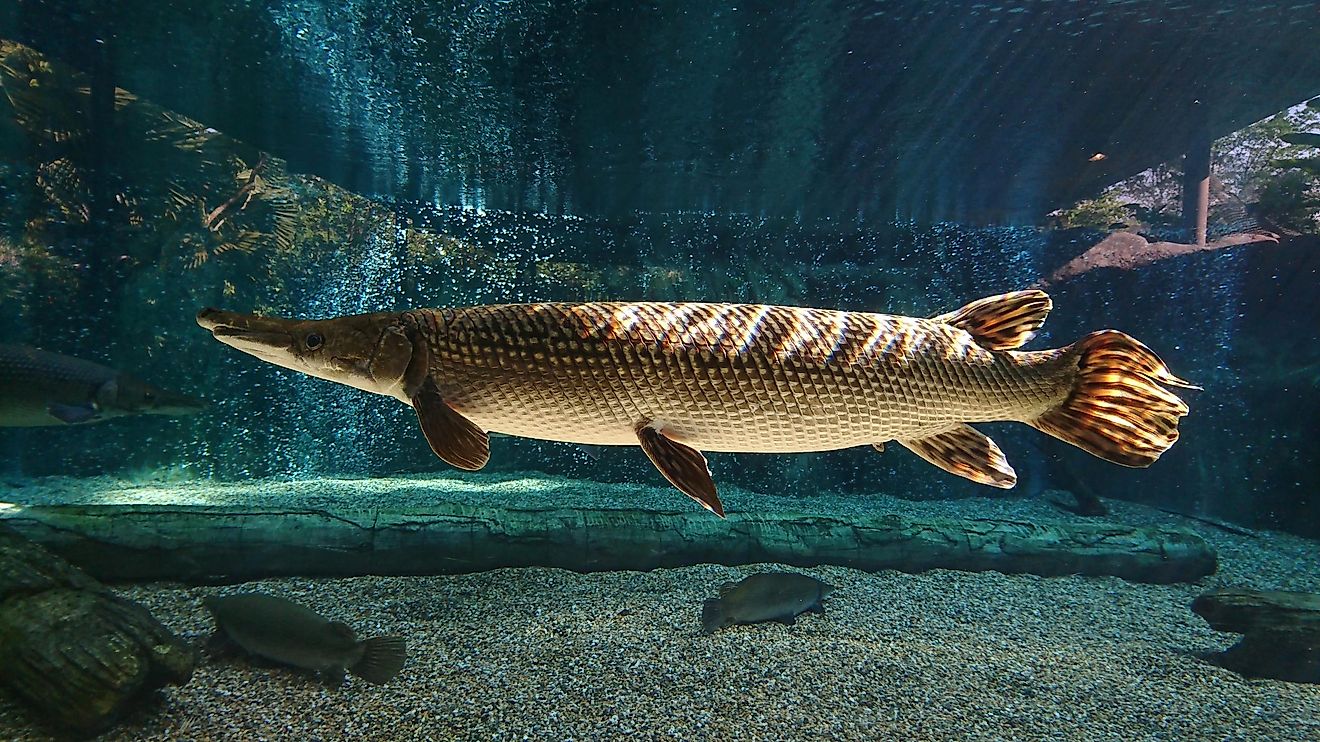 The alligator gar can be found in North America and is considered to be one of the largest freshwater fishes ever. It is a ray-finned euryhaline fish that is also known as the "primitive fish" or the "living fossil." The members of this species of fish have kept the majority of the morphological characteristics of their ancestors, which includes the ability to breathe air and water. By tracing the fossil records, the origins of the alligator gar date way back to over 100 million years ago.
4. Solenodon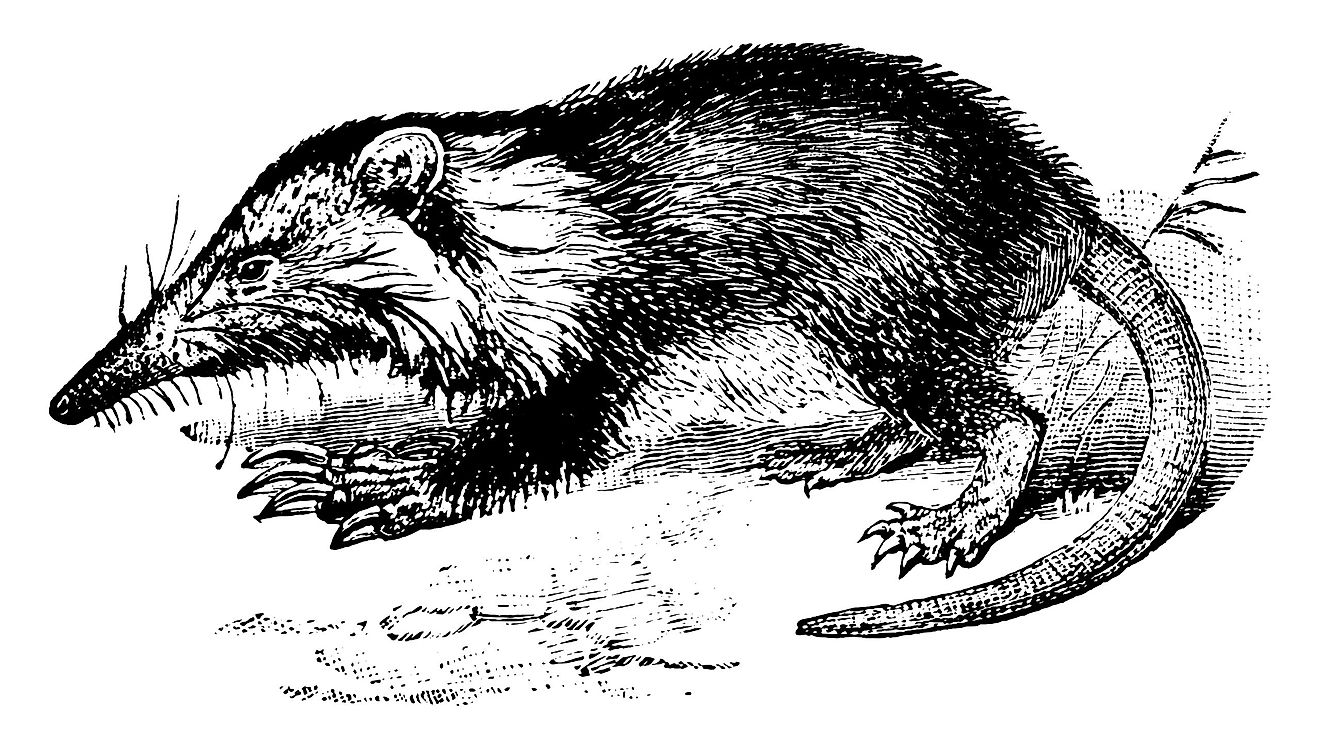 Solenodons are venomous mammals that can be found in a few Caribbean countries. The members of this nocturnal, burrowing species are classified as endangered, and are often called "living fossils." Why - you ask? Because they have been living on this planet almost unchanged for 76 million years. They have kept the majority of the primitive mammal features that their prehistoric ancestors had.
3. Crocodilians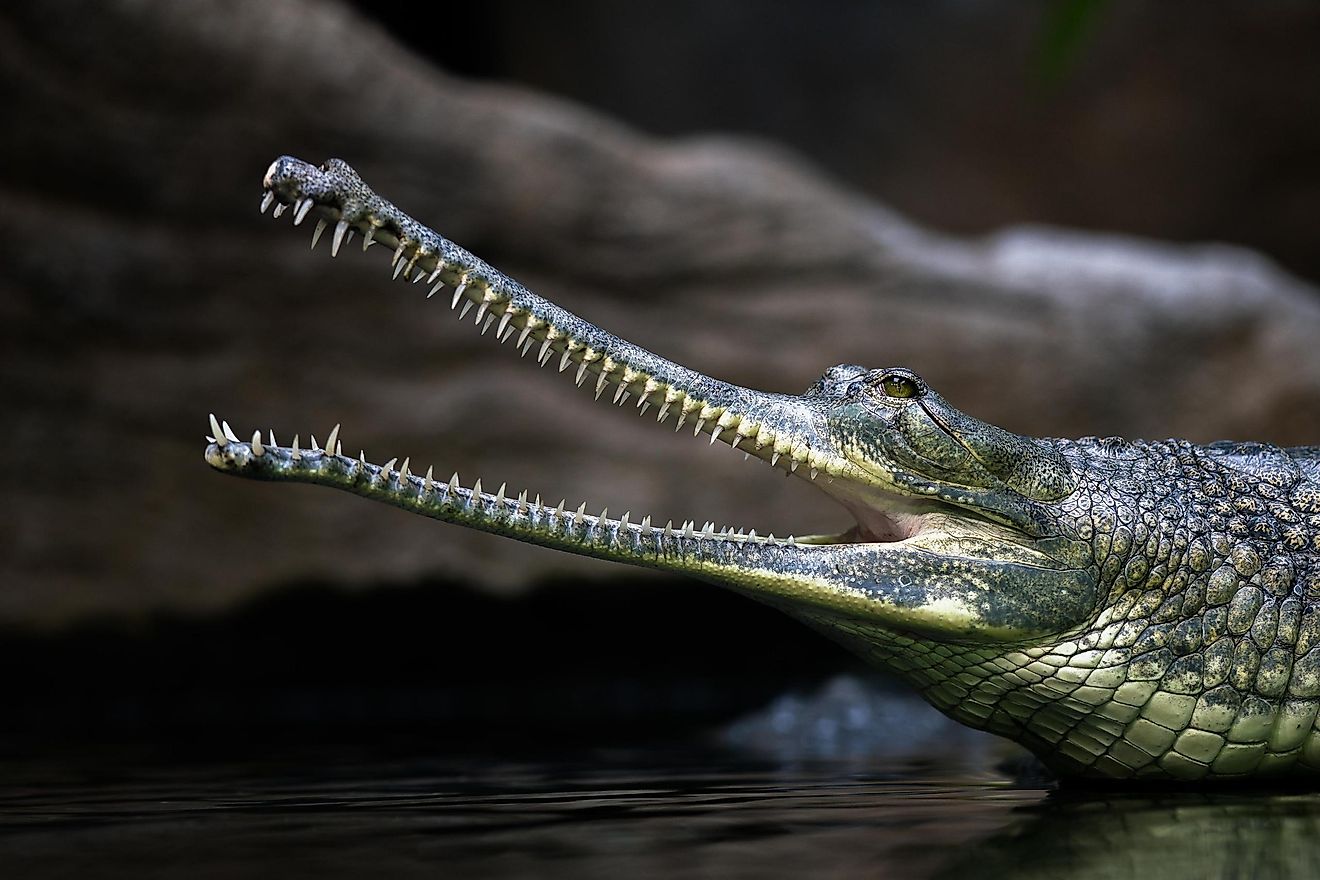 Okay, we are cheating a bit, because we are not including a single species on this spot, but an entire order of reptiles. The crocodilians include species such as crocodiles, alligators, caimans, and gharial. This order appeared on our planet about 250 million years ago. They were not the same as they are today, but they shared all of the most important morphological features with the ones we see today.
2. Pygmy Right Whale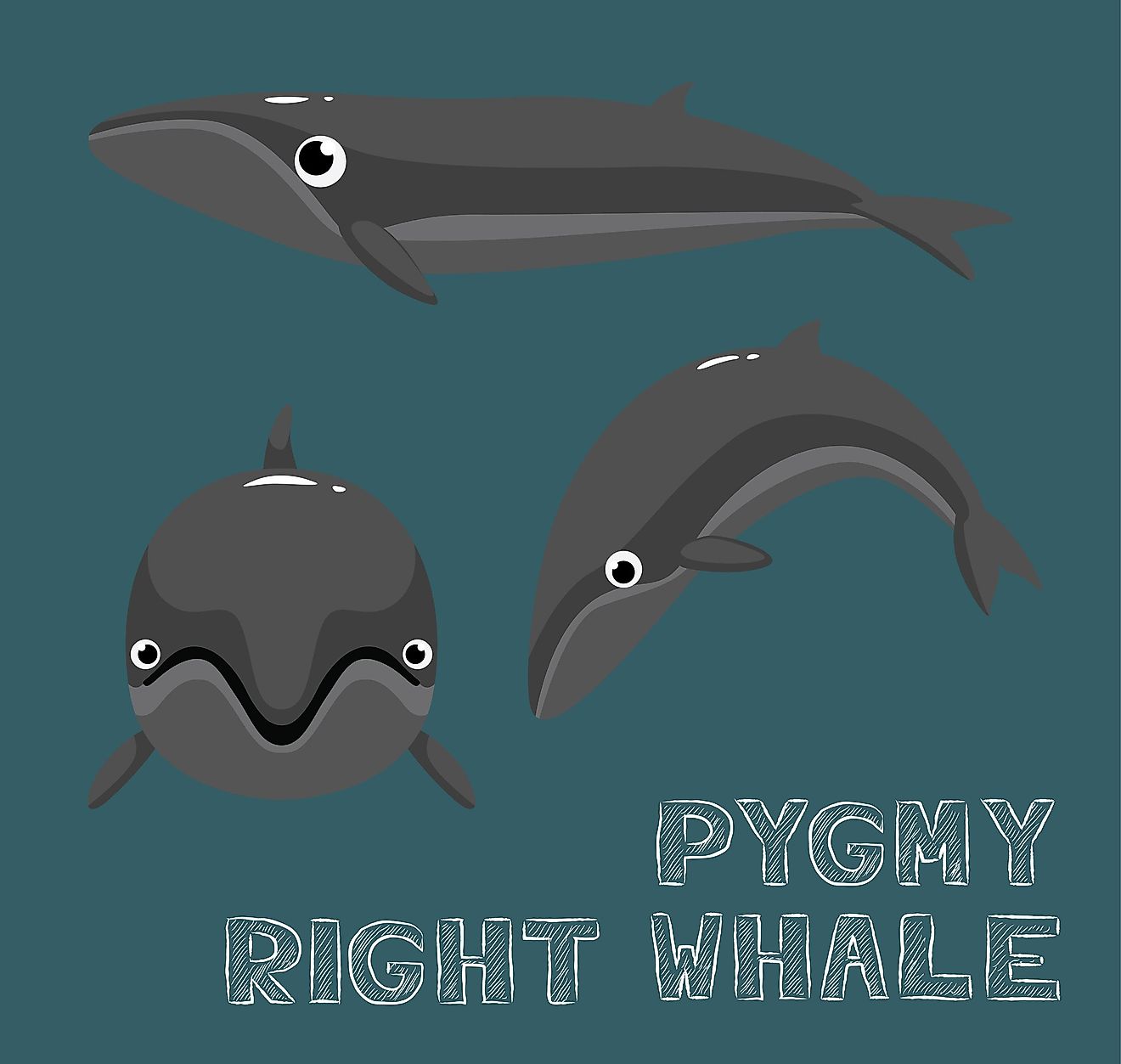 Another animal species thought to have been extinct until it was rediscovered in 2012, the pygmy right whale is an extremely rare animal. It is the smallest member of the family of baleen whales, and not much information is available about its habits or population numbers. We do know that they are descendants of a family of baleen whales called Cetotheriidae, who lived on Earth almost 30 million years ago. 
1. Hula Painted Frog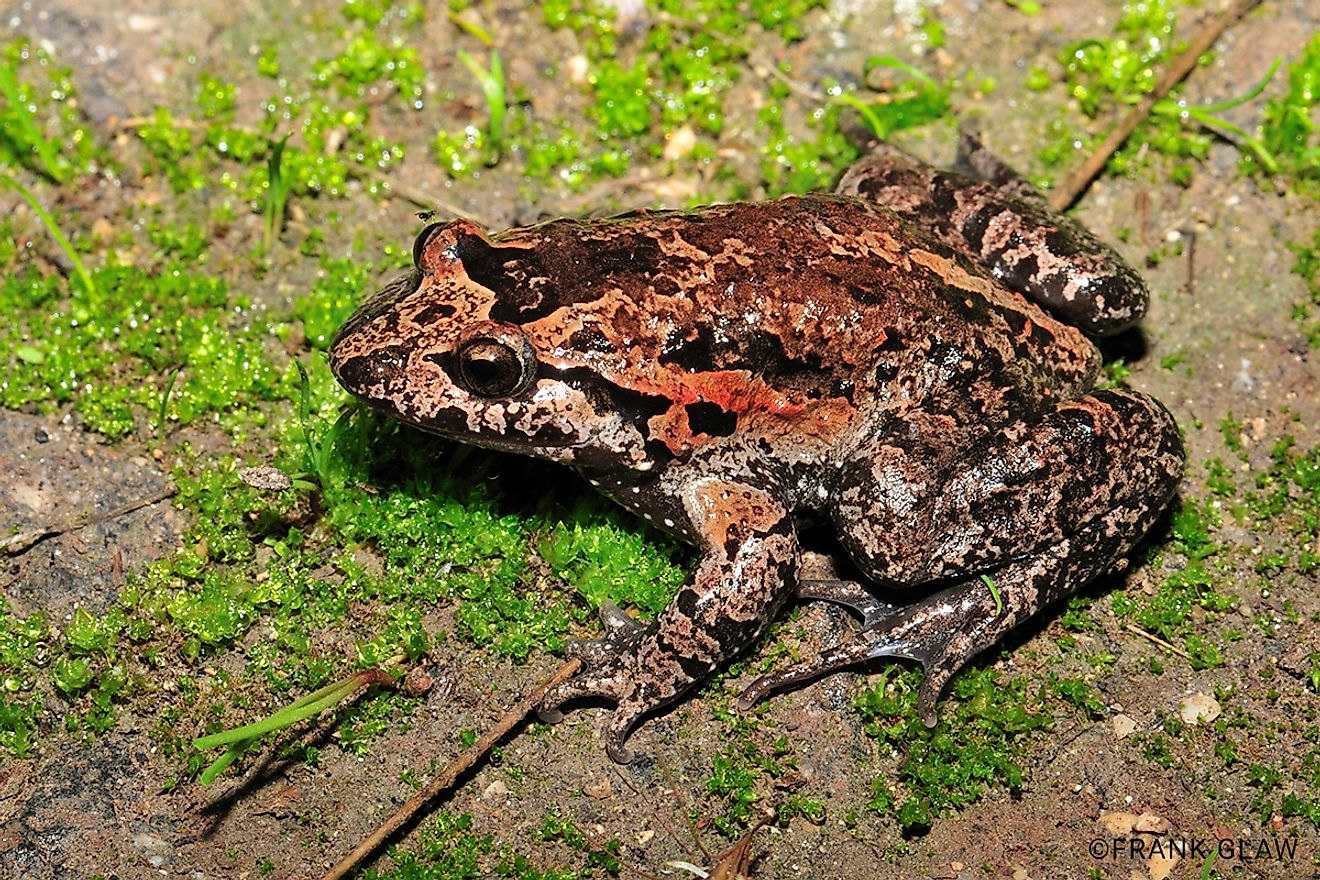 Yes, there are examples of ancient creatures among frogs as well. Who would have thought? The Hula painted frog was thought to be extinct until it was rediscovered in 2011. Scientists initially believed that this frog has existed for 15,000 years; however, according to new data, its direct ancestor lived on our planet 32 million years ago. The Hula painted frog is the only remaining representative of that genus.