Tyrrhenian Sea - Map & Details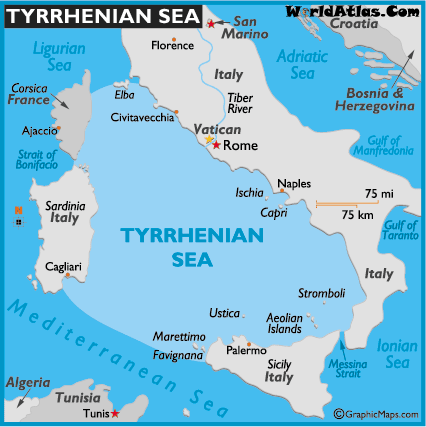 The Tyrrhenian Sea is part of the Mediterranean Sea, located off of the western coast of Italy.
It's bordered in the west by Corsica and Sardinia, in the north by the Isle of Elba, and in the south by Sicily. The southwestern boundaries are an estimate at best, as it depends on where the sea actually ends.
The distance from Elba to Palermo is 571 km (355 mi), and from Naples straight west to Sardinia is 395 km (246 mi). The measured maximum depth is 3,620 m (11,876 ft.)
In addition to Corsica, Elba, Sardinia and Sicily, it contains many popular small islands, including Capri, Elba and Ustica, and the active volcano of Stomboli. Cagliari, Civitavecchia, Naples and Palermo are its chief ports.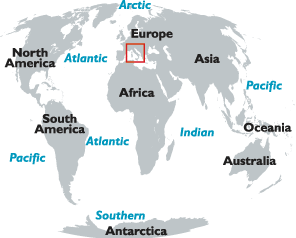 T
This page was last updated on September 2, 2020.