James Bay – Map & Description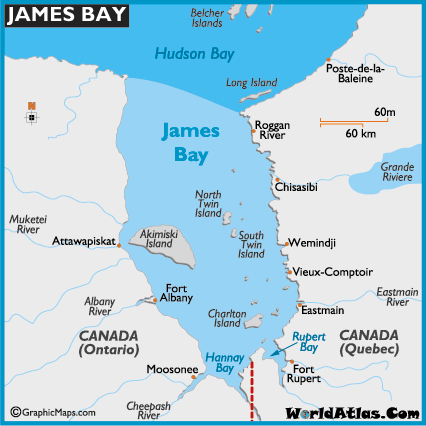 Named for an English captain who explored the area in 1631, James Bay, at the southern end of Hudson Bay, is positioned between Ontario and Quebec in eastern Canada.
This large bay contains numerous islands, including Akimiski, Charlton, North and South Twin, and dozens and dozens of smaller ones.
Note that islands within James Bay, as well as the Belcher Islands in Hudson Bay, are all now a part of Canada's Nunavut Territory. The scattered communities situated along its eastern shoreline are home to Cree and Inuit Indian peoples.
Literally hundreds of rivers (many small) flow into the bay. Some of the largest include the Albany, Cheepash, Eastmain, Moose, Muketei and Rupert.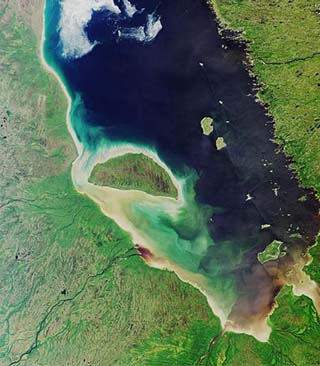 A satellite image of James Bay...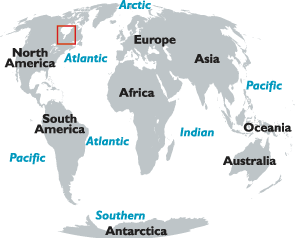 This page was last updated on September 3, 2020.