Lake Izabal Map - Major Guatemala Lakes, Lake Izabal in Guatemala of the Diomede Islands Size Depth History Information Page
Lake Izabal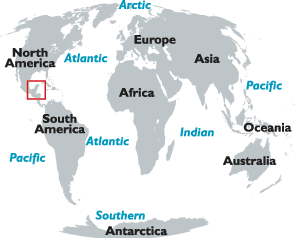 Lake Izabal (Lago Izabal) is the largest fresh water lake in Guatemala. It's approximately 31 miles in length, with a maximum width of 16 miles.
The lake is ringed by a tropical rain forest, and home to a rich population of fish. In addition, fresh-water sea manatees populate its waters.
The Maya constructed numerous sites around this beautiful lake - and who could blame them - as the flora and fauna within the surrounding landscape continues to be a magnet for visitors, especially eco-tourism types.
This page was last updated on September 2, 2020.