Baja Peninsula, Baja California, Mexico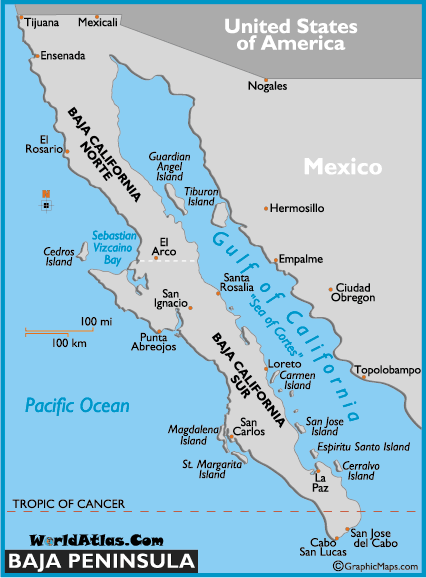 The Baja Peninsula (Baja California Peninsula) extends from Tijuana, near the U.S. border, to Cabo San Lucas - approximately 747 miles, (1202 km).

It's divided into two Mexican states; Baja California Norte (north), and Baja California Sur (south).
It's bordered by the Pacific Ocean and the Gulf of California, which is alternately known as the"Sea of Cortes," named for Herman Cortes, a 16th century Spanish explorer.
Archaeologists have concluded that the peninsula was separated from mainland Mexico by the San Andreas Fault, and over eons of time, the eastern edges were uplifted by tectonic plate movements and the lower areas then filled with seawater, thus forming the Gulf of California.
The peninsula is mountainous, especially in the north and far south, and those mountains ring an inhospitable, rocky (and hot) desert landscape.
Most tourists travel to the tropical south, visiting the city of La Paz and the resort communities of Cabo San Lucas and San Jose del Cabo.
A daily, reliable ferry service runs from La Paz to many cities on mainland Mexico's Gulf of California coastline.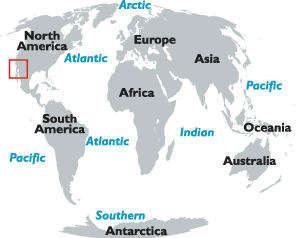 This page was last updated on August 17, 2020.