Apostle Islands Map and Information Page
Apostle Islands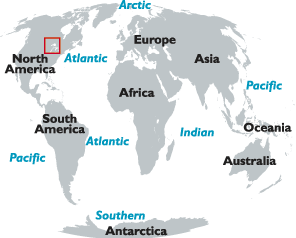 The 21 Apostle Islands are located off the northern tip of Wisconsin on the shore of Lake Superior. They're renowned for lighthouses, sandstone sea caves, windswept beaches and pristine beauty.
These island are a popular recreation area for boating, camping, fishing, hiking, kayaking, sailing, and scuba diving. For boaters, most of the islands offer public docking, or the use of a small marina.
For many decades lighthouses (scattered throughout the islands) have guided ships and boats through the often treacherous waters of this area of Lake Superior.
The Wisconsin town of Bayfield is heavily populated in the summer months because it's the main access point to the islands from the mainland. A car ferry runs from Bayfield to Madeline Island.
One of the greatest concentrations of black bears in North America is found on Stockton Island. Because of their natural curiosity and swimming abilities, bears are found on most of the other islands, albeit in much smaller numbers. Fortunately black bears tend to be less aggressive than the average house dog and usually do not attack humans.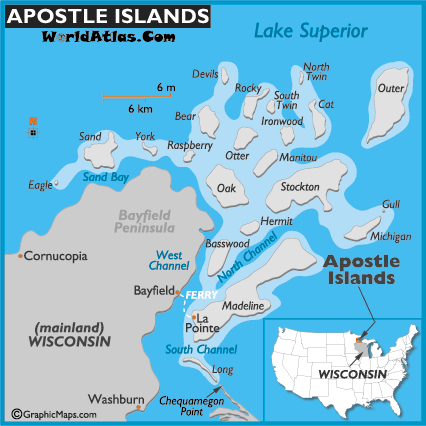 This page was last updated on August 17, 2020.