Australia Lat / Long
LATITUDE & LONGITUDE:
Latitude/Longitude (Absolute Locations)
Canberra: (capital city) 35º 33' S, 149º 18' E
Darwin: 12º 38' S, 130º 88' E
Hobart: 47º 89' S, 147º 35' E
Perth: 31º 92' S, 115º 91' E

Latitudes and Longitudes: (specific details)
Relative Locations: (specific details)



RELATIVE LOCATION:


Located directly to the south of Papua New Guinea, Australia is geographically positioned in both the southern and eastern hemispheres.

Australia is completely surrounded by the Indian Ocean, Pacific Ocean, and a series of bays, gulfs, seas and straits. See larger map here!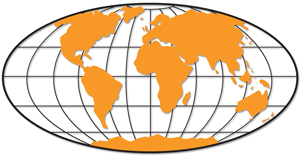 Australia Photographs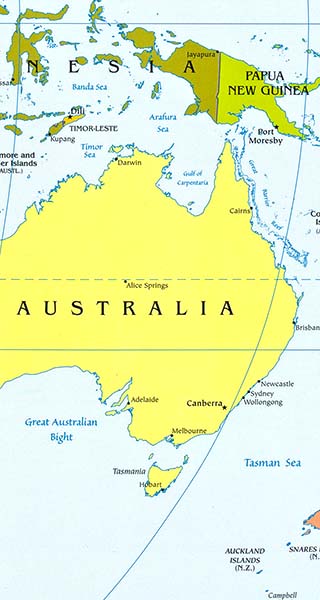 Australia territories, states & their capitals