Ponce, Puerto
Founded by Ponce de Leon's grandson Juan Ponce de Leon y Loayza in 1692, Ponce is the second largest city in Puerto Rico, and the most populated city outside of San Juan.
Charmingly and laid-back Ponce is a magnet for tourism because of its rich history and unique architecture in the historic Ponce Pueblo district
The downtown is a mixture of ambitious designs, from the Spanish colonial row houses, to the neo-Classical-style high school modeled after Grand Central Terminal, to the red and black candy-striped wooden firehouse on the town square.
In short, Ponce is one of the most colorful and friendliest cities in the entire Caribbean.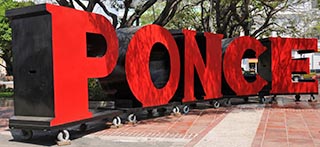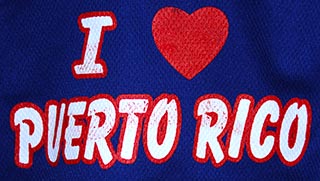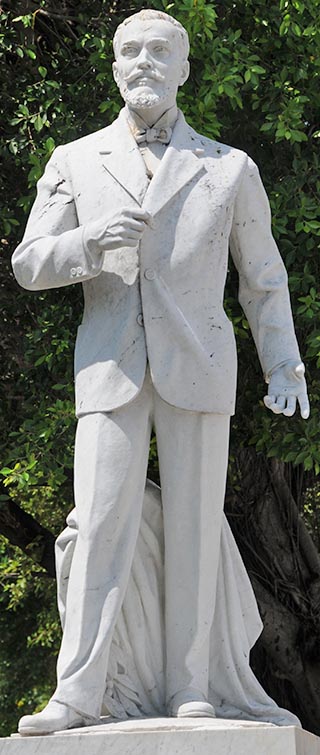 Domingo Cruz was a late 19th century Puerto Rican musician, and director of the Ponce Firefighters' Band.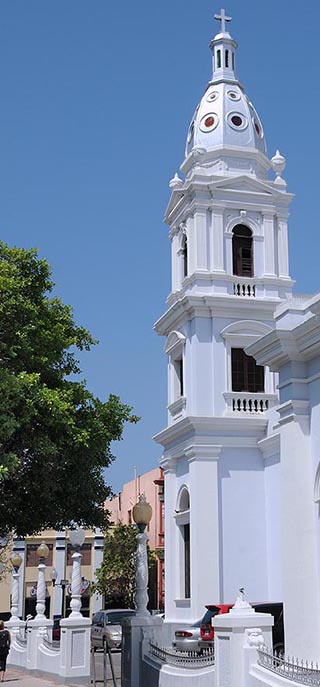 A side view of Ponce Cathedral.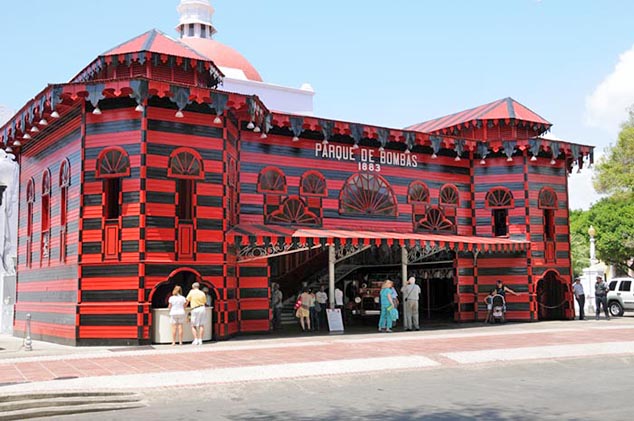 Parque de Bombas is a historic firehouse station in downtown Ponce, Puerto Rico. It is one of Puerto Rico's most notable buildings, with some considering it "by far the most easily recognized landmark on the Island." The building housed the city's main fire station for many years, and it is now a museum. Its name comes from the mobile hand-pumped fire fighting units the building once housed. It has been heralded both for its historical and architectural roles in Puerto Rican society. It was Puerto Rico's first ever fire station, and was listed in the National Register of Historic Places on July 12, 1984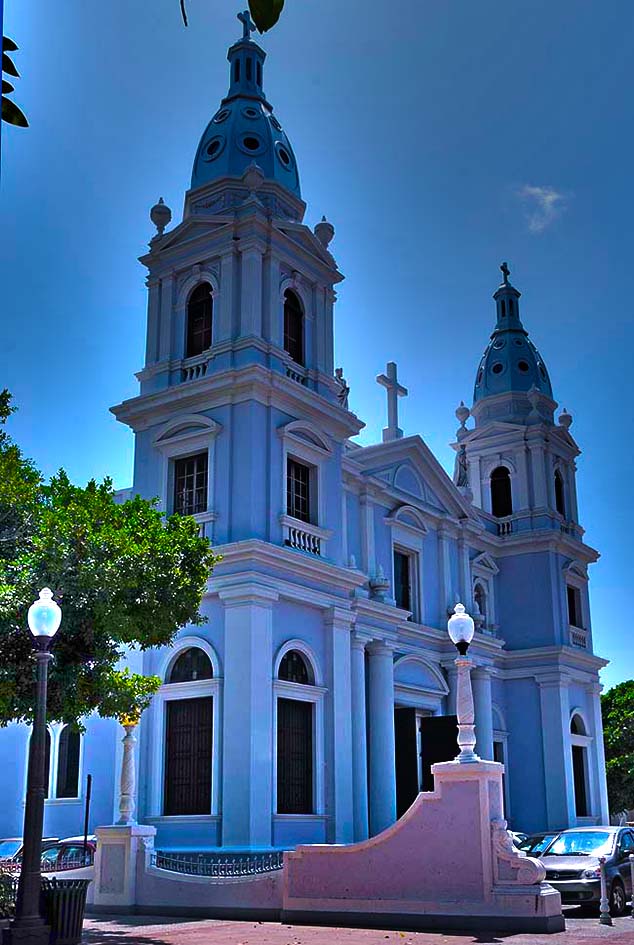 The Catedral de Nuestra Senora de Guadalupe (Cathedral of Our Lady of Guadalupe) is the cathedral for the Roman Catholic Diocese of Ponce located in downtown. For its historic significance, the cathedral was listed on the National Register of Historic Places in 1984. It has been damaged several times by fires and earthquakes, and stands out among Puerto Rico's other four cathedrals for its intricate design.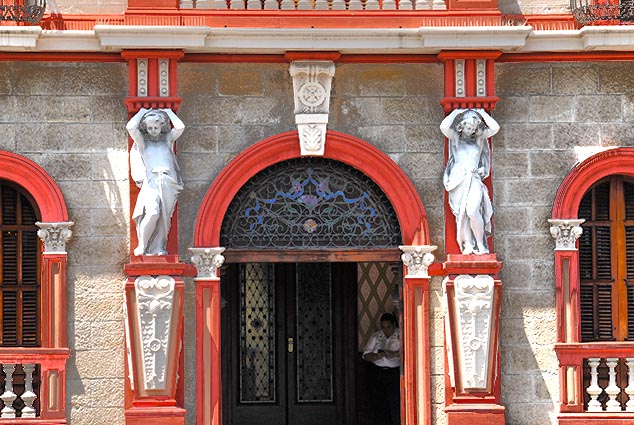 The Armstrong-Poventud Residence is one of many historic buildings located in the Ponce Historic Zone in Ponce. The construction of this home set the stage for the construction of other homes of similar architectural elements, character and opulence in turn-of-the-twentieth-century Ponce. The architectural style is collectively known as Ponce Creole.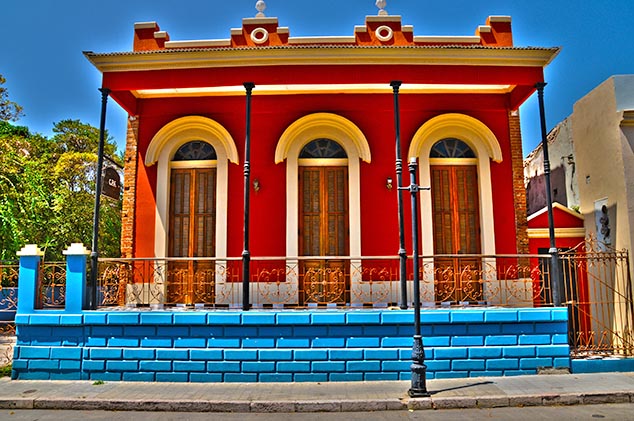 Positioned within the downtown Ponce Historic Zone, this unidentified building was bursting with color; impressive!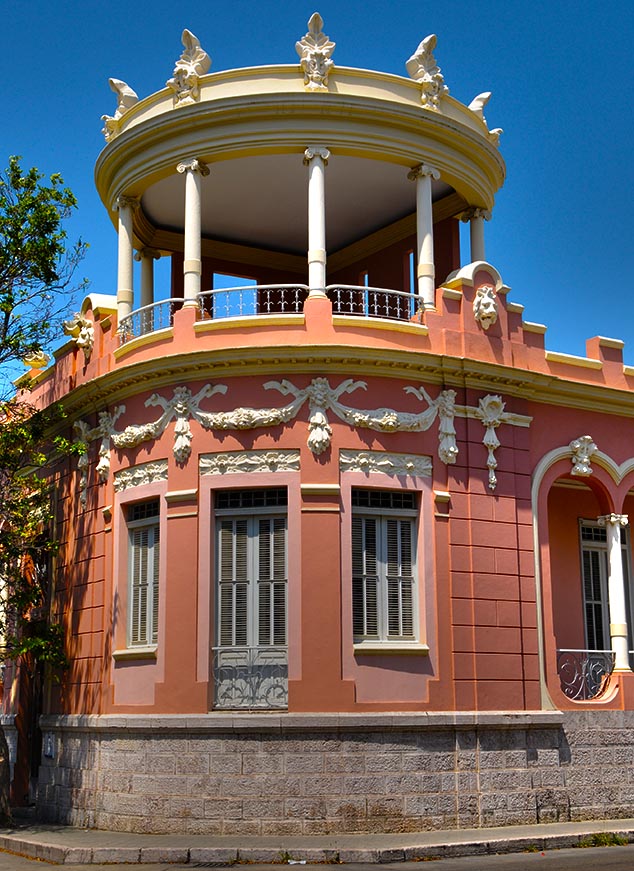 This is the Casa Wiechers-Villaronga, a Neo-classical style mansion in Ponce, Puerto Rico designed and built in the early twentieth century. The house was acquired and restored by the Institute of Puerto Rican Culture and now operates as the Museum of Ponce Architecture.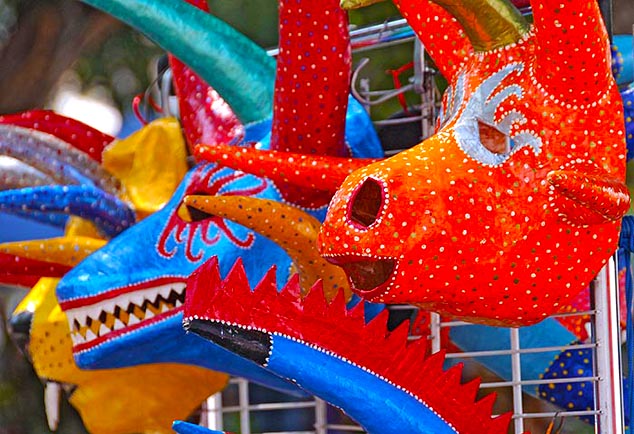 These brightly colored, fantastically whimsical vejigante masks adorn the walls of countless souvenir shops across Puerto Rico. The vejigante itself is a folkloric figure who's origins trace back to medieval Spain. They make a great souvenir.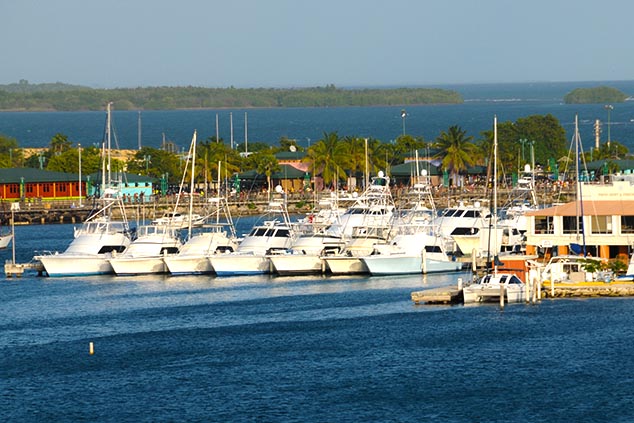 Private boats in the Ponce harbor on a beautiful winter's day.